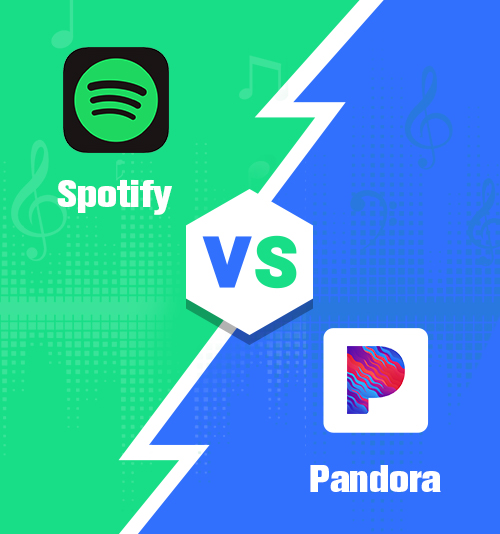 Spotify and Pandora are two popular music streaming platform to explore and experience music.
But how do you know which one is right for you?
If you are crazy about music, there are some differences between them you must know.
This article can help you understand where the two music streaming services mainly differ.
I will offer you a bonus tip on how to download music from music streaming services like them.
Spotify vs Pandora?
Let's get started!
Difference between Spotify and Pandora
What's New
Spotify
For Premium subscribers, there is a new function that may benefit you. At the end of July, Spotify has announced to update its recently launched shared-queue feature, Group Session, to support remote use. This function is a "party mode" in essence and first debuted in May. It offers participants a method to add a collaborative playlist in real-time and control what's playing across everyone's devices. In other words, premium users can listen to the same playlist or podcast together in real-time, even if they're not in the same place.
In addition, there is a sensational remark made by Daniel Ek, Spotify CEO, at the beginning of August. Quoted from Ek, "Some artists that used to do well in the past may not do well in this future landscape, where you can't record music once every three to four years and think that's going to be enough." Many artists are furious at it, and the conflict is ongoing.
Pandora
In the endless battle of podcast streaming, Pandora has recently taken a further measure to compete with Spotify and other competitors in the listening field. From August 3, Pandora users across its service tiers could access all the podcasts via devices that support Amazon Alexa. With voice commands, users can visit music and any podcast in the Pandora library, request a specific episode, seeking an episode by topic and using hands-free playback controls. Before Pandora launch this plan, Spotify and Apple have published similar products for more than seven months.
To strive for the equal competition in the podcast realm, in June, Pandora for Podcasters creator hub launched a Podcast Analytics feature. The new data tools can provide hosts more information about their audience, including who is listening, where they hear from, how long they listen for and what content they're returning to. Spotify already the similar features.
In addition, Pandora has consolidated the importance of its voice navigation to discover and retain customers.
Spotify vs Pandora Features
Spotify
Spotify is an Internet-based on-demand music library. Because Spotify has an abundant and cheap music library, you don't have to go shopping to buy discs, open the box and turn on the CD player one by one.
Pros:
● The most outstanding feature of Spotify is the two smart playlists: Discover Weekly and Fresh Finds. The former digs newcomers and new works every week, while the latter integrates KOL tastes and personal behaviors to recommend higher-quality songs.
● Compare to Pandora, Spotify has more widespread, general sharing capabilities than Pandora does. Spotify's social feature is one of the keys to its popularity.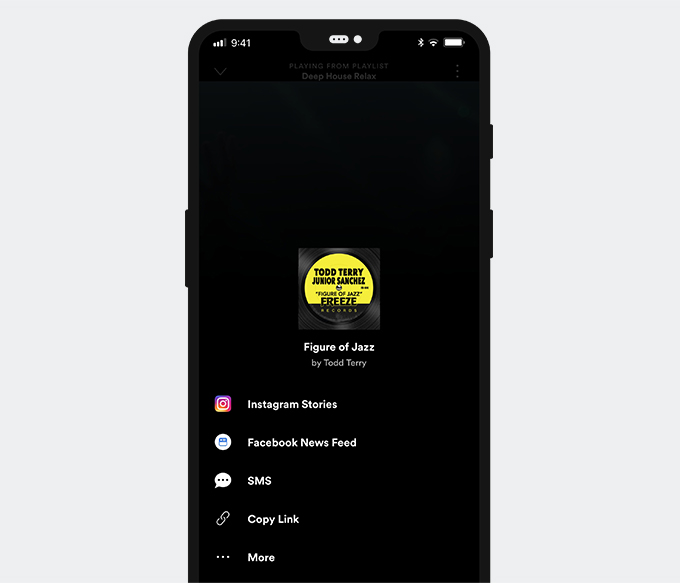 ● Provide services to 60 countries and regions.
Cons:
● Spotify's ads appear between songs in the form of 30-second video ads. The advertising interface is also thoughtfully equipped with a pause button, so users don't have to worry about missing any ads.
Pandora
Pandora is an Internet-based radio station. You can tell "DJ" that the song is not good and cut it for me, and the "DJ" will cut it right away. You tell DJ this song is good, let's have something like this! The DJ will arrange for you right away.
Pros:
● Based on its proprietary Music Genome Project® and Podcast Genome Project® technology, Pandora provides users with a uniquely-personalized music and podcast listening experience.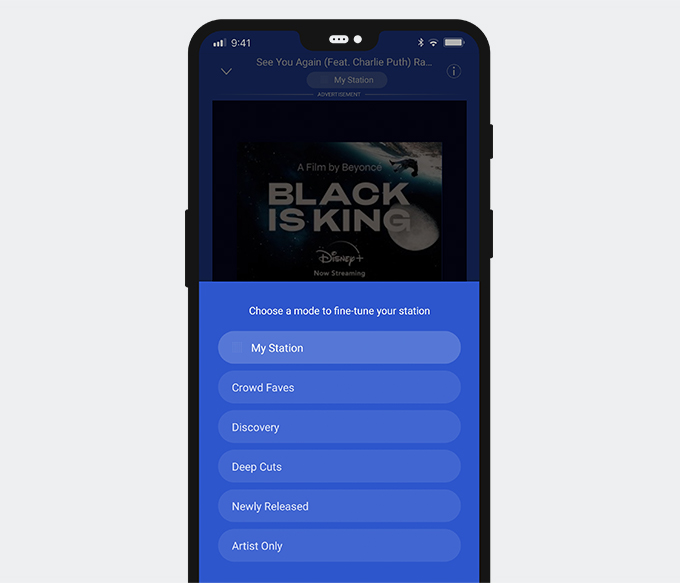 ● Pandora also provides an on-demand service. It's best for people who like to sit back and let the tunes roll on simply.
Cons:
● Pandora is only open its service to US users at present.
Spotify Premium vs Pandora Premium
Spotify
You get three options for Premium, and students can get a discount. After that, you are able to download music, stay away from ads, play any song even on mobile and be able to skip songs unlimitedly.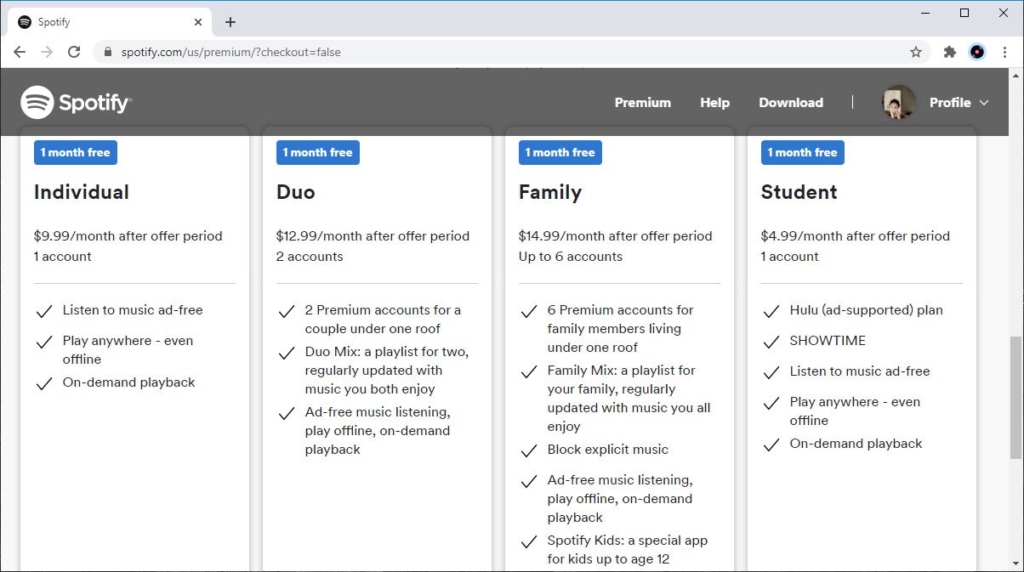 Pandora
Pandora's $5 per month tier is a killer option for those who want to be free of ads right away.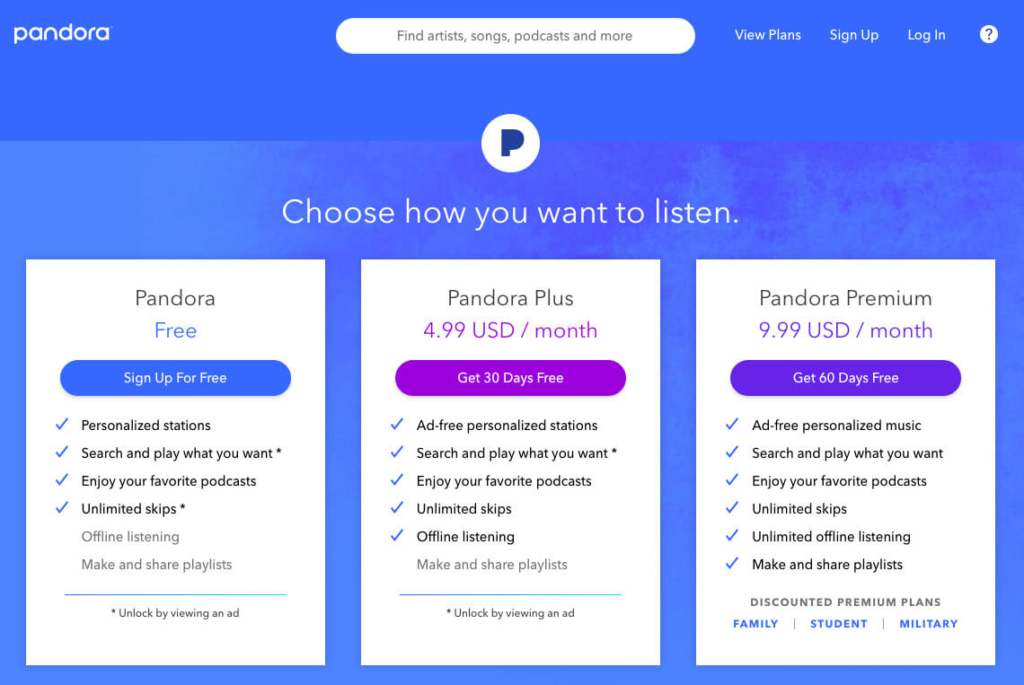 Bonus Tip: How to Download Music from Streaming Services like Spotify and Pandora
If you are an old user of Spotify or Pandora, you must have stocked tons of your favorite music. To download music for offline listening, you can directly go to their store and subscribe to the Premium.
Is there another way? I am gonna show you!
To free download music you want, you can use a professional music download tool – AnyMusic. Compare to Spotify and Pandora Premium, AnyMusic allows you to save music as your local files, that is, you don't have to worry that you can not listen to your offline music one day.
AnyMusic is very simple to operate.
Type keywords in the text field.
Select the quality of the song and download it.
Amazing!
AnyMusic supports downloading music on Windows, Mac, and Android. Besides, you can download 320k music from 1000+ supported sites. Yes, you can find Spotify's and Pandora's music library right in AnyMusic.
Download AnyMusic and have a try!
AnyMusic
Get unlimited music downloads in 320kbps
for Windows 10/8/7
for Mac OS X 14+
for Android
Pandora vs Spotify: Making Your Choice
Both Pandora and Spotify attach great importance to the accuracy of personalized customization. However, which music streaming service suits your taste most depends on your personal need. Pandora and Spotify are different in their market positioning. Spotify is more an on-demand music library while Pandora is a radio station. However, in the hotly ongoing competition of streaming music, the two have many similar functions.
Spotify vs Pandora, have you made your choice? Besides, I highly recommend AnyMusic if you would like to find another way to download music.
You May Also Be Interested in These Topics