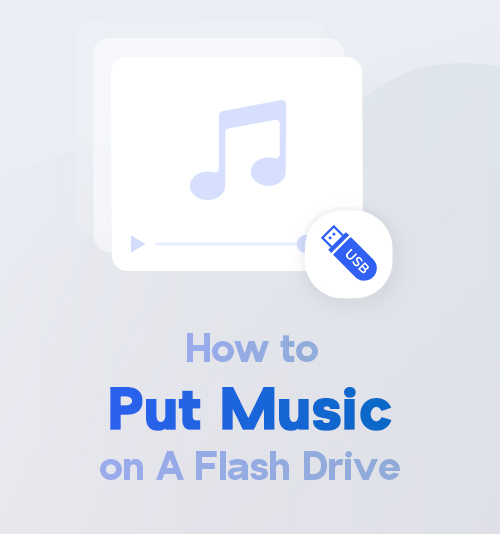 Music may always be one of the best arts for you to adjust the mood and create a phenomenon you like.
You can listen to music on many smart devices. Sometimes, it will be more convenient to listen to music if you download music to USB. With music in a flash drive, you can enjoy music when you are driving or dancing just by accessing it with a USB media player.
Sounds good! I am going to share with you how to put music on a flash drive safely and quickly. You need to prepare a computer and a USB.
That's all! Let's get started.
How to Download Music to Your Computer Safely and Quickly
You can find music resources from many popular sites. If you prefer independent music, music sites like SoundCloud, Jamendo, Bandcamp should be your best choice. YT is also a great music site where you can find not only indie music but also popular singers' works.
Since you may have prepared the music you want to copy, the next step you need to is downloading AnyMusic.
Why choose AnyMusic to download music? Using AnyMusic, you are allowed to:
● Download music from 1000+ popular sites, including Bandcamp, SoundCloud, Jamendo, etc.
● Download music in batch at a fast speed. If you have many playlists on YT, they can be downloaded with just one click.
● Save music on your computer or mobile phone. AnyMusic supports downloading music on Android, Windows and Mac. All the music you have downloaded will be saved in an exclusive file on your smart devices.
● Enjoy 320kbps music quality. The clear and good sound will give you a better listening experience.
Let's see how to download music to USB with your computer now.
Method 1. Paste a link and download the music.
Launch AnyMusic on your computer and paste a link in the search bar.
Choose the format and download the music.
Great! Music has downloaded! Download AnyMusic and have a try now.
AnyMusic
Get unlimited music downloads in 320kbps
If you are wandering how to put a playlist on a flash drive, just paste the playlist link in the search bar too. By clicking the small box on the left side of each song, you can make the downloaded choice.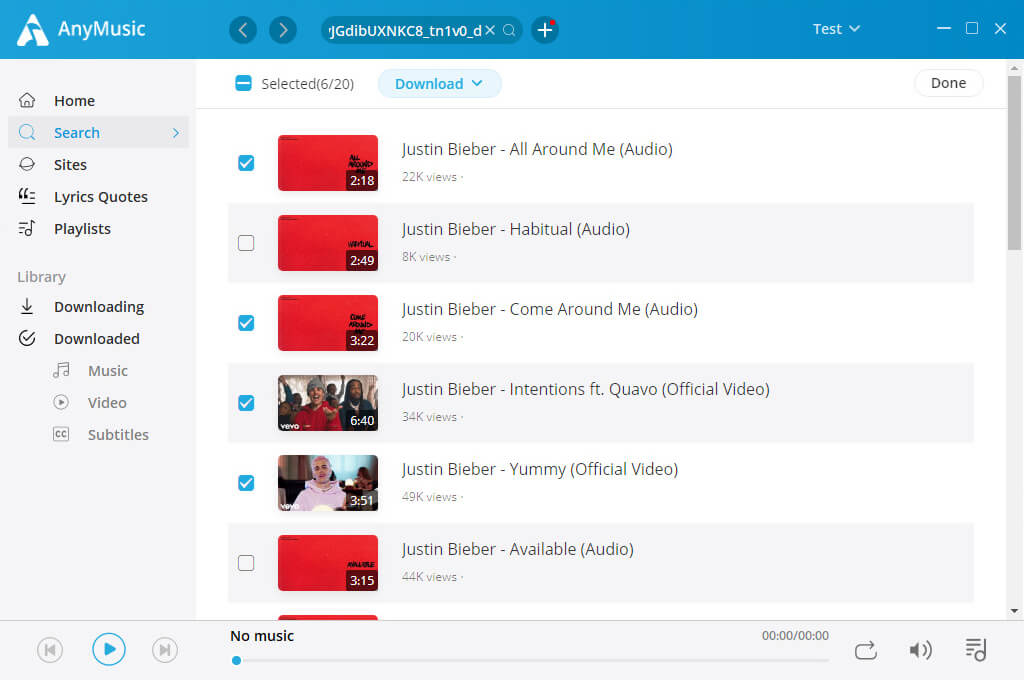 Method 2. Type keywords into the search bar to find the song.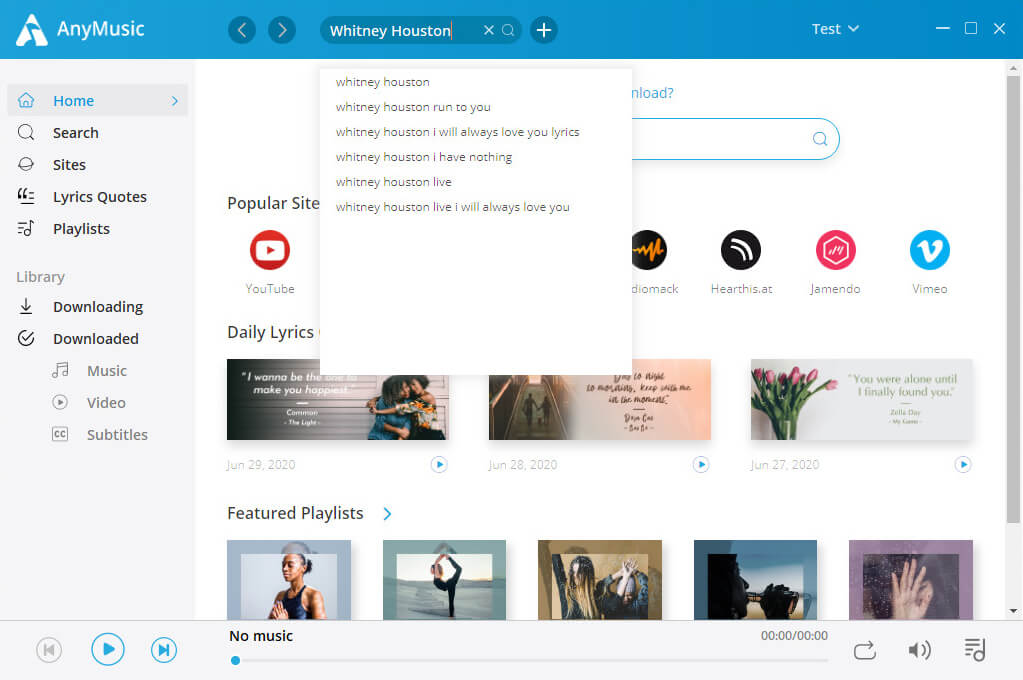 Start downloading your favorite songs in batch!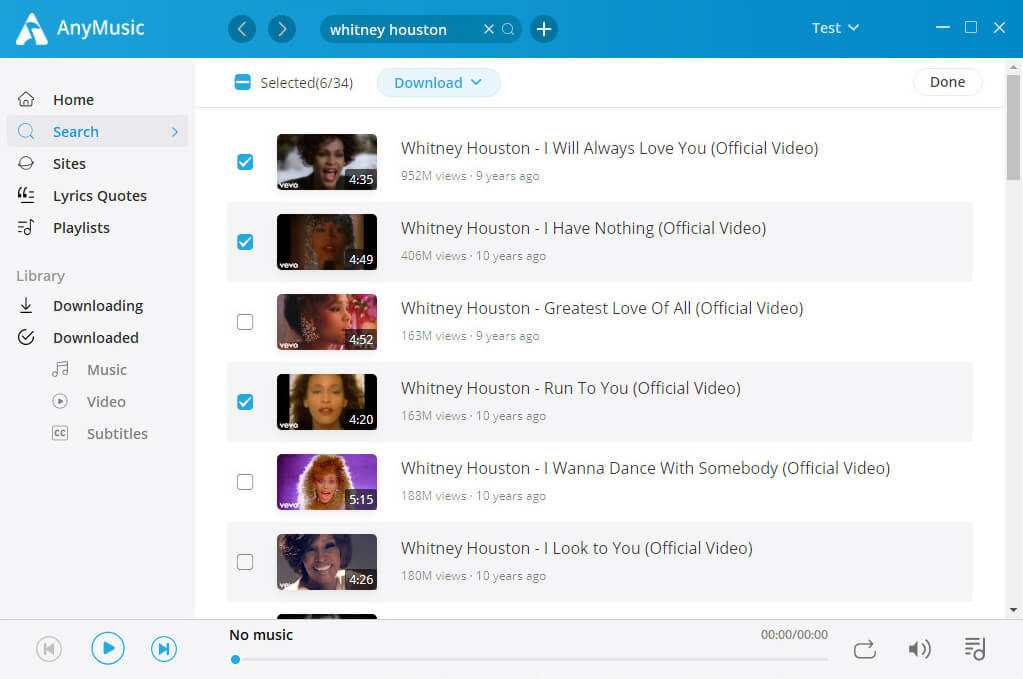 Or you can listen to the playlists recommended in AnyMusic, which can also be downloaded in batch.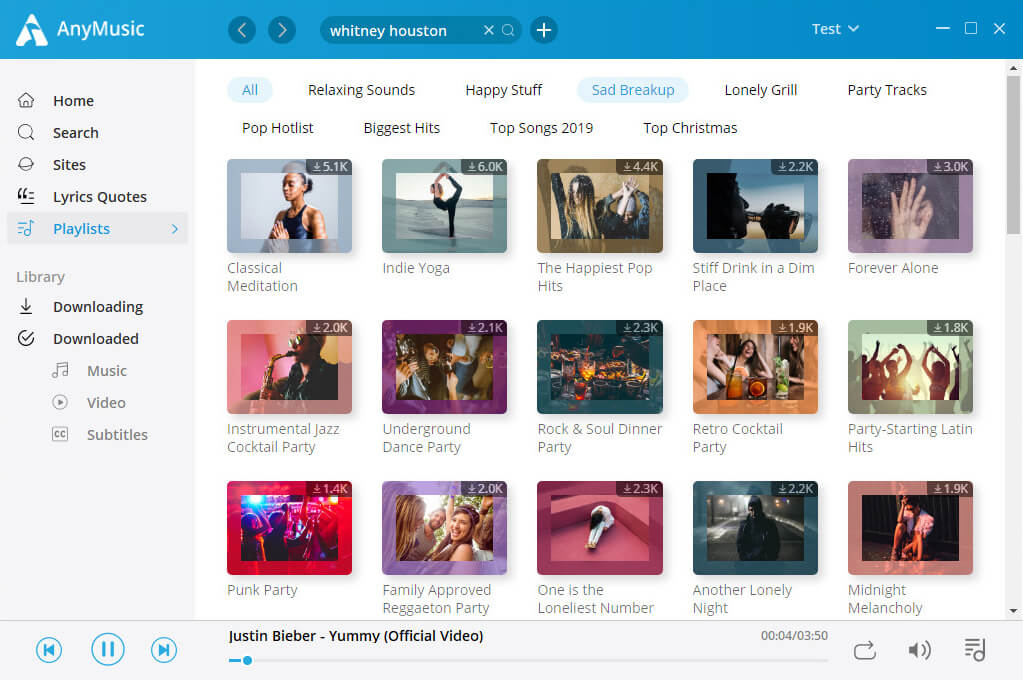 Start searching for music with AnyMusic now!
How to Put Music on A Flash Drive
Now I will show you how to put music on a USB flash drive.
Prepare the music you want to put on USB. For the music you have just downloaded via AnyMusic, you can find them in your library. Click the blue "Open" on the right top of the interface, and you can see where do your downloaded files save.Now you have found the downloaded files on your computer.
Insert your USB to your computer and go back to the above page. You can find your flash drive on the right column. Now, you can select music with your mouse and drag them to your USB.Or you can select music firstly. Right-click your mouse and choose "Send to."
Amazing! Download music to USB, finished!
Insert the USB to your car and you can drive happily with the beautiful sound now. If you don't know how to connect USB with your car, let Lifewire helps you.
Conclusion
For the method mentioned above, I introduce how to download music to your computer with AnyMusic and how to put music on a flash drive without effort.
Haven't downloaded AnyMusic? Don't hesitate! Fill your USB with music you like now!
AnyMusic
Get unlimited music downloads in 320kbps
You May Also Be Interested in These Topics