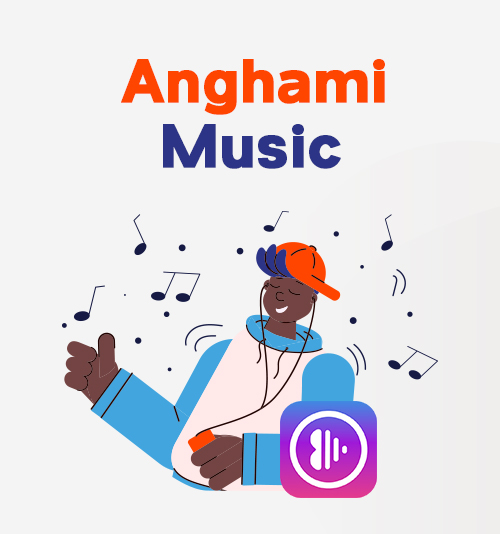 Anghami is an excellent music streaming service. It provides various Arabic and international music to stream and download for offline mode. However, there seems no enough information about Anghami. Many People are curious about Anghami, and they have no idea what is the better music app, Anghami or Spotify.
In this article, I will make a comparison of Anghami and Spotify. Hence, you can choose the music service suitable for you.
Besides, I will tell you how to download Anghami music for free. I notice lots of people ask about how to download music form Anghami, how to get Anghami plus for free. However, Anghami only allows you to enjoy its unlimited music with a subscription.
Let's move on.
Part 1. Anghami vs Spotify
Anghami is a legal music streaming platform in the Arab world. You can listen to millions of Arabic music and international tracks on Anghami.
However, since Spotify launched in the Middle East and North Africa, many people are confused about if Anghami is better than Spotify?
After all, Spotify is the best music streaming service, while Anghami is comfortably dominating in the Middle East.
Both Anghami and Spotify have a huge library of songs. Anghami is designed to provide the most extensive catalog of licensed content from the Major Arabic labels. Spotify has over 20 million songs and usually has the fastest access to new music. Also, it is available in MENA with dozens of locally curated playlists for every mood and moment.
Except for the great music resources, Spotify and Anghami have their distinct features.
Spotify has a free version, and it helps to find new artists based on your taste. Also, Spotify uses a great algorithm to work out a playlist for you every Monday.
Anghami allows you to find similar songs easily. If you find a song you like, you can click play more like this option to get pretty similar songs. Besides, when you hear a song around you and want to know its title or add it to your library. You can radar it. Just long-press the Search option and press Tap to Radar. That is a great feature. Besides, lyrics are there for almost every song, and they can be synchronized with the song well. Moreover, Anghami provides a seamless experience to listen to music.
Part 2. The Best Anghami Music Downloader
Anghami dedicated to providing all sorts of Arabic music. However, you can't enjoy its service without a subscription. If you want to play Anghami music for free or download from Anghami without spending a penny, I recommend a versatile music player and downloader AnyMusic.
First of all, AnyMusic is a safe and clean app. There are not bundled plugins or ads to bother you. Besides, it is a powerful app that allows you to download music from more than 1000+ sites. The embedded browser on AnyMusic helps you to find out Anghami Arabic music easily. What's more, the intuitive interface presents lots of dedicated pictures. I bet you will feel encouraged with the lyrics on these pictures.
Now let's install AnyMusic and start Anghami plus download right now!
AnyMusic
Get unlimited music downloads in 320kbps
Launch AnyMusic and search Anghami music with title, artist or album, etc. By the way, search for Anghami is enough for you to find out all the Anghami music.
Select the music you want to download and go for it. There are several audio and video formats for your choice.
Tip: AnyMusic allows you to batch download music quickly.
Search Anghami music and click the Batch Download Button.
Select the music videos you want to download and further click the Download button.
Select multi videos for batch download.
Now you can listen to Anghami music for free. Enjoy yourself.
Conclusion
Above I have given you a general idea about how Anghami is. Also, I recommend the best alternative of Anghami, that is AnyMusic. Either you want to play Anghami songs or get Anghami plus free download, AnyMusic could help you.
AnyMusic is not only a player or Anghami downloader but also your friends. If you have no idea what music could meet your mood right now, go AnyMusic. It inspires you with beautiful lyrics and featured playlists. Let's find more spotlights on AnyMusic now!
AnyMusic
Get unlimited music downloads in 320kbps
You May Also Be Interested in These Topics