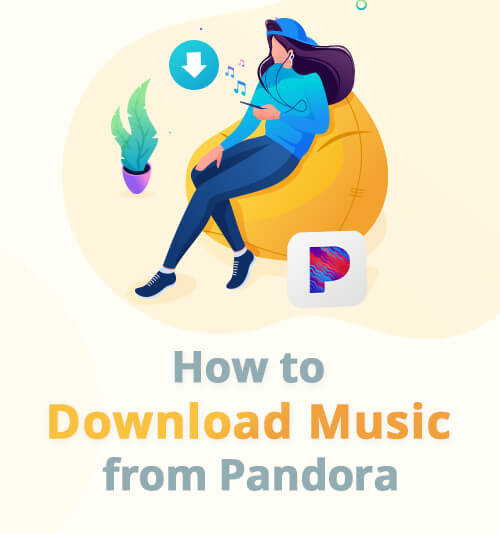 Pandora Music & Radio sounds like its name, you will be enchanted by its magic music database and personalized music recommendation.
Either for a particular hi-fi lover or a music enthusiast who wants to have music around them the most time of the day, Pandora could always be your considerate and expert music streaming application for you.
However, what if there is no Internet? Therefore, it's better for you to download music as your local files.
Today, I want to share with you how to break the magic of Pandora, that is, how to download music from Pandora. Let's jump on the magic train!
Why Choose Pandora to Download Music?
Just as Pandora claimed, they are dedicated to "Find the music you love and let the music you love find you." Truly, Pandora has a strong and expertized team to provide personalized music to every user. This lies in its Music Genome Project. In short, it is a study in music from all genres to all decades. Those trained musicologists then work out nearly 450 music's attributes based on the survey. Quite a comprehensive project of music! If you want to know more, see Julia Layton's analysis of how Pandora radio works.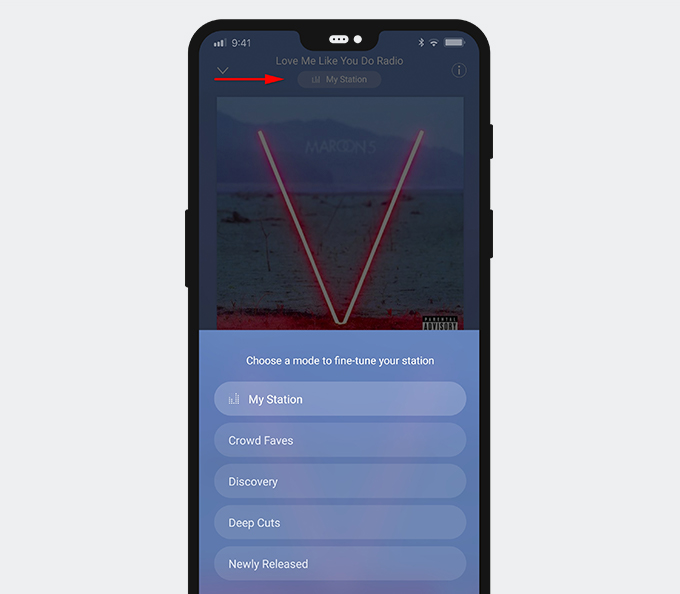 Quick tip: 1. You could download Pandora on Play Store for Android or App Store for iPhone. Download it on PC and Mac is also available. Bear in mind that Pandora is only open to US customers at present. You can access it by choosing a suitable America node. 2. You can use the microphone to search or broadcast music. Just say "Hey Pandora" to awake it.
Part 1. How to Download Music with Pandora Premium
Until now, you may have collected a plethora of loved songs, but you are not able to download Pandora songs in the free version, right? To establish a music library of your own, you must download Pandora songs as your local files. You can do it by upgrading to Pandora Plus/Premium.
Go to Upgrade and choose your plan. For Pandora Plus, it costs $4.99/month. For Pandora Premium, it costs 9.99/month.
Search the song in the search box or choose some stations you want to download most. After downloading, you can find your downloads in your download folder.
Reminder: For Pandora Plus subscribers, there is a limit on the stations you can download, usually only four stations for offline listening.
Part 2. How to Download Music from Pandora for Free
You may find Pandora's limits on downloading music. Here comes a tool to help you download Pandora songs free with AnyMusic. AnyMusic is a professional music downloader for downloading almost "any music" from Pandora without limits! It supports to download music for Android, Mac, Windows.
Try AnyMusic, you can get:
● High quality MP3 music downloads. Audio in 320k quality can give you better listening experience.
● One-click to download 600+ songs.
● Built-in media player.
● Exclusive music library.
● Local file manager. The files will be automatically saved to the AnyMusic folder of the SD card (if available), or the internal storage of your phone.
Let's see how to download music from Pandora for free with AnyMusic:
Search the music in the search bar. You can tap in both the music and the singer to help you find the song quickly.
Choose the quality you want and then download it.
Amazing! Download AnyMusic and have a try!
AnyMusic
Get unlimited music downloads in 320kbps
Although you can find many songs similar to the song you thump up in Pandora, it's better to expand your listening experience to other popular sources. Why? You may have gone through the bad crashing or constant "waiting for connection," and Pandora still doesn't work even if you have reinstalled it.
AnyMusic supports to download music from many other sites, such as YouTube, Facebook, Jamendo, etc. You can also listen to the hand-picked playlists to get more pieces of the same attributes.
Take the "Indie Yoga" playlist as an example.
Enter into the playlist on the Homepage. And select "Indie Yoga."
Preview each track to find those suit to your taste.
Click "Download All" on the top of the screen.
Select tracks you want to download by checking the small circle on the left of each song. And choose a suitable format.
Hit "Start Download" on the bottom of the screen to download them.
After you have downloaded many songs, enter into "Library," and you can manage those songs. Click the three vertical dots, then choose "Add to Playlist" to create your playlist!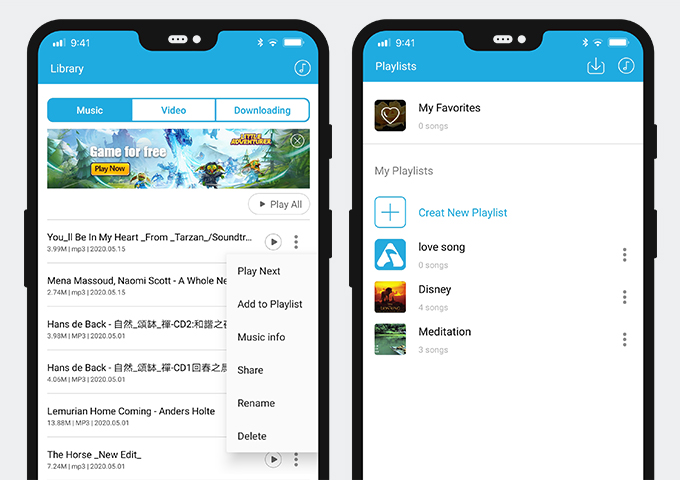 All in All
What are you waiting for? If you are wondering how to download music from Pandora for free, AnyMusic is the best tool right here for you. I hope you can build your music library smoothly with AnyMusic. Give it a shot!
AnyMusic
Get unlimited music downloads in 320kbps
You May Also Be Interested in These Topics