anymusic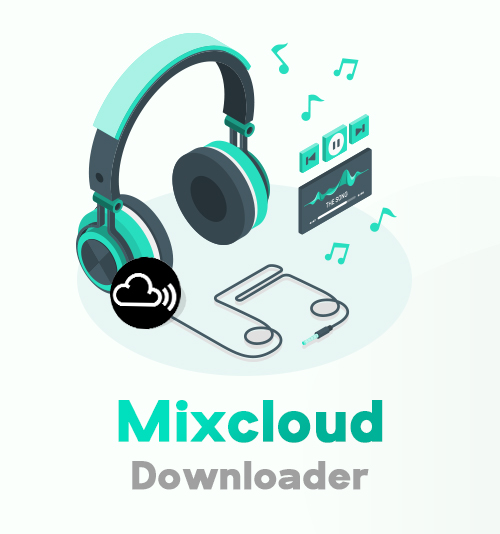 Are you looking for a good way to download MP3 from Mixcloud?
Mixcloud is a music streaming website, but it imposes restrictions on downloading music from its website, pitifully.
I suppose there are many other ways to download 128kbps MP3 from Mixcloud, but it is hard to get a Mixcloud downloader offering free downloads for 320kbps MP3.
If you are a music enthusiast, you are more than likely to pay a large sum of money for the higher-quality songs. But most of us are reluctant to do that.
I have frequently been asked to recommend some simple yet effective ways to download MP3 from Mixcloud.
So, today I am going to show you an amazing Mixcloud downloader, with which you can easily download Mixcloud to MP3 in 320kbps.
If you are interested in it, please follow me!
Part 1. Mixcloud Downloader App for 320kbps MP3
Want the best Mixcloud downloader?
If you are a mobile user, I bet you will like this part. This part targets those who use mobile more frequently to watch and download MP3 from Mixcloud.
When it comes to the best Mixcloud downloader for Android, AnyMusic should get a place.
AnyMusic
Easy but powerful music downloader & converter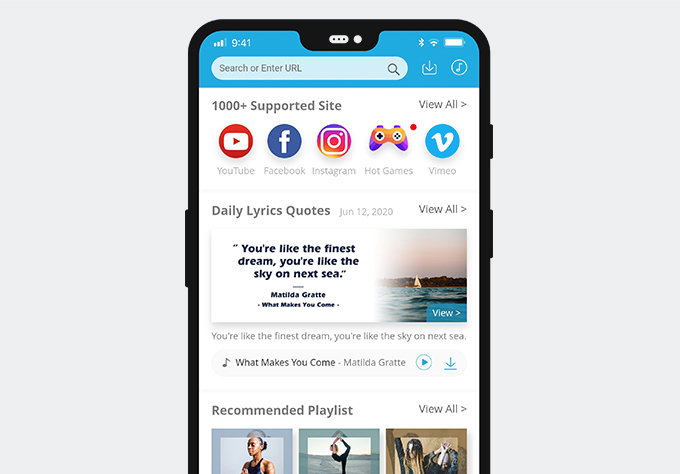 AnyMusic is one of the best Mixcloud downloader applications. It has a very neat interface, with "Featured Playlists" recommended and displayed. If you just want to listen to music, it is very convenient for you to find many kinds of playlists from this section.
If you ask me whether there are any other differences between AnyMusic and other downloader apps, I will give you 3 points below.
● "Popular Sites" section under its search bar. AnyMusic is an all-in-one music downloader app, including more than 1000 embedded music sites, such as Jamendo, Audiomac, Instagram and SoundCloud, etc. You can find them all in "Popular Sites."
● Higher Mixcloud MP3 quality. With AnyMusic, you get access to free music files with different formats (MP3 and M4A) and qualities (128kbps to 320kbps). There may be more than one tool available for you to download Mixcloud songs, but few of them provide free and high-quality MP3.
● Simple downloading steps. It is easy to download Mixcloud music from AnyMusic. You can search for music either by its name or link. Just paste the link and download the music. That's it!
Without further ado, next, I will show you how to download Mixcloud to MP3 in 320kbps with AnyMusic.
Install AnyMusic to your phone and launch it. Paste the Mixcloud music link or enter the song name into the search bar of AnyMusic. Start searching.
From the search results, you can see all the related songs will be displayed. You can listen first and then download the 128k music file. Want to find 320kbps MP3? Click the drop-down icon, and then music qualities ranging from 128k to 320k are available to you. Choose one and press the "Download" button.
You have known how to use the Mixcloud downloader to get 320k MP3 onto your phone.
Considering that you may be a computer user, I will unveil another AnyMusic highlight to you.
Part 2. Mixcloud Downloader Software for 320kbps MP3
AnyMusic is not only available on Android, but also on Windows and Mac. That means if you want to download 320kpbs Mixcloud MP3 onto your computer, just install it and get downloads with almost the same steps as you do on mobile.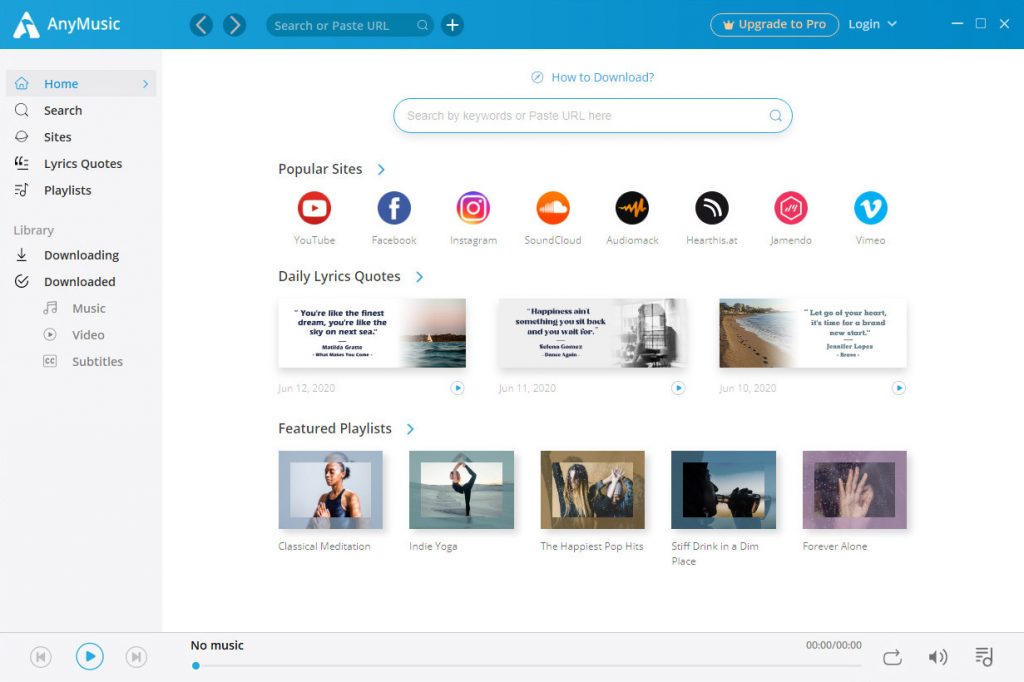 Paste the Mixcloud music link you have copied into the search bar of AnyMusic. After search results show up, click "More" on the right of the thumbnail, and choose 320k MP3 to get a download.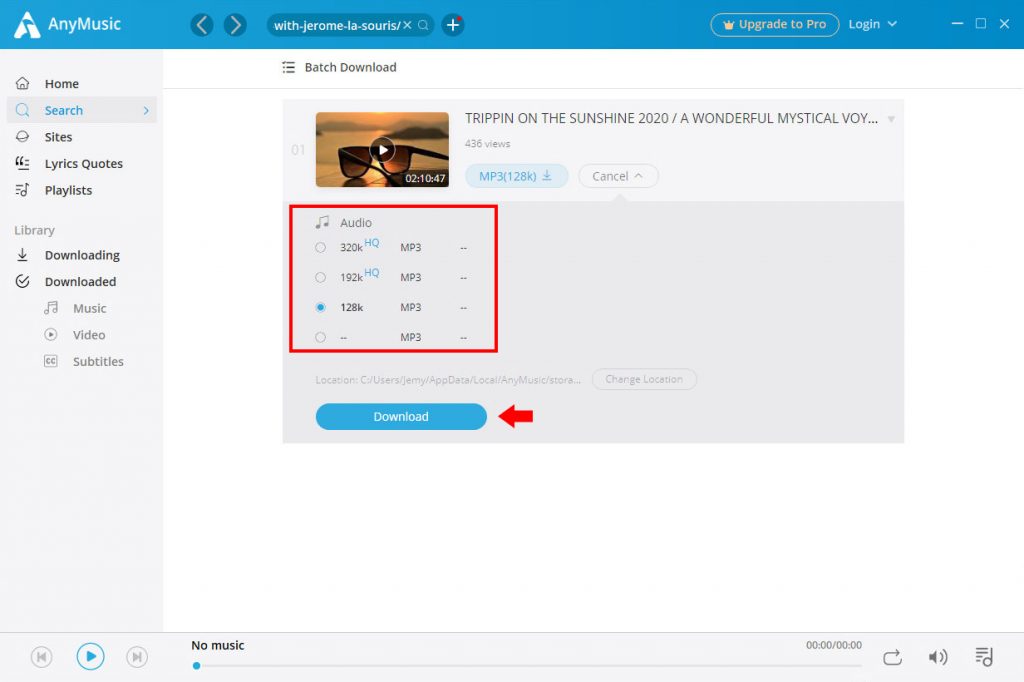 That's all! So easy!
Conclusion
What do you think of AnyMusic?
AnyMusic
Easy but powerful music downloader & converter
As the best Mixcloud downloader, you can easily get Mixcloud MP3 with it no matter what device you are using.
If you want to download Mixcloud mp3 in 320kbps onto your computer or mobile, AnyMusic won't let you down. It is free and safe.
What are you waiting for?
Give it a shot!