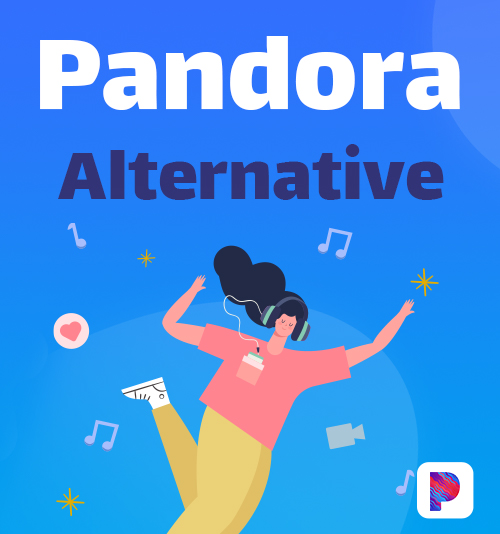 It's delighted for every audiophile to enjoy a wide selection of music and podcasts and find your most niche tastes. The elegant and friendly user interface design could make your experience elevated.
Pandora does it and is known as its Music Genome Project, which can provide a plethora of personalized music to every user.
However, every audiophile has its taste and every music app has its merits and disadvantages. That's why you need to choose a music app that suits you best.
You are lucky! I have made comparisons for some popular Pandora alternatives. Besides that, I plan to show you how do I download music from these platforms.
Let's have a look!
Part 1. Top 4 Pandora Alternatives for You
YouTube Music is a music streaming service developed by YouTube and gradually takes the place of Google Play Music. As a music app like Pandora, the library of YouTube music is not comparable to Pandora's. YouTube Music does not offer an official number of available songs because YouTube conducts its business with record labels to upload, mix and remixes music on the platform of YouTube. Much of this content can't be found on other music streaming services.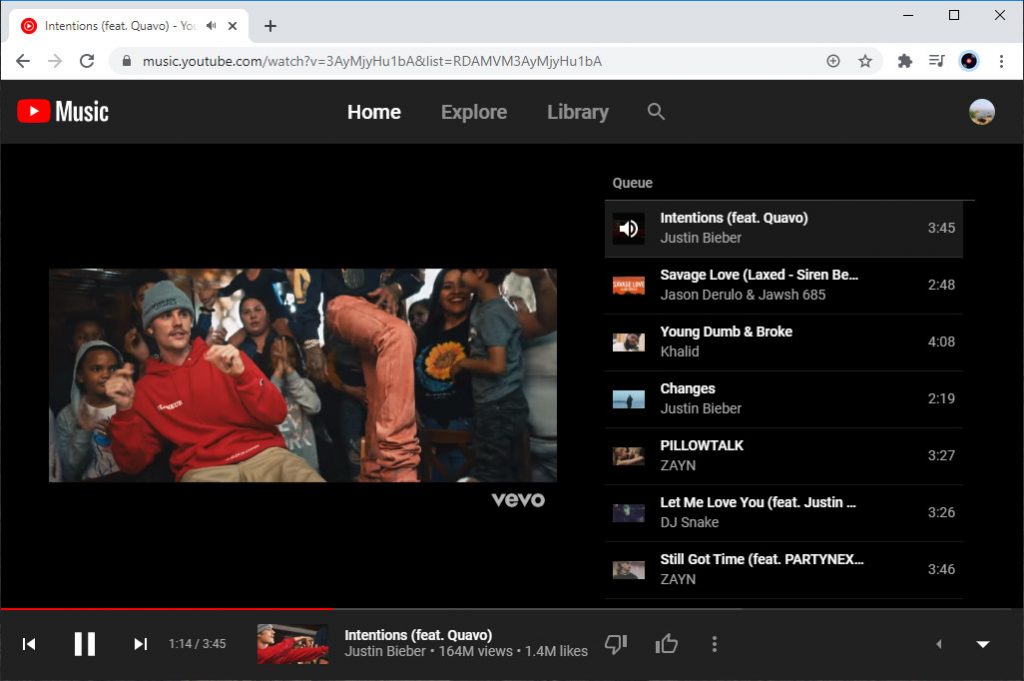 Features: YouTube Music has opened online music storage of 100,000 songs to users. You only need to open the YouTube Music web page, and then drag the music you want to upload and back up into the browser window. If you don't have a computer, you can also select your profile photo in the mobile browser and click "Upload Music." It is worth mentioning that the uploaded music and online music of YouTube Music can be regarded as two independent music libraries, and the uploaded music can be used without paying for a subscription.
Cost: There are three options for you. You can start with the free version firstly. YouTube Music Premium, which is $9.99/month, can let you enjoy ad-free, offline, and the background service. Or you can choose YouTube Premium, which allows you to use YouTube and YouTube Music ad-free, offline, and in the background. It costs $11.99/month.
Spotify, a popular alternative to Pandora, provides customers with millions of tracks and episodes. It is said that Spotify has relatively the largest music collection out of its competitors. You can also access the latest music here quickly. Based on the music you already love, Spotify will send you a pack full of latest songs and older songs on every Monday. The algorithm used by the playlist is personalized and accurate.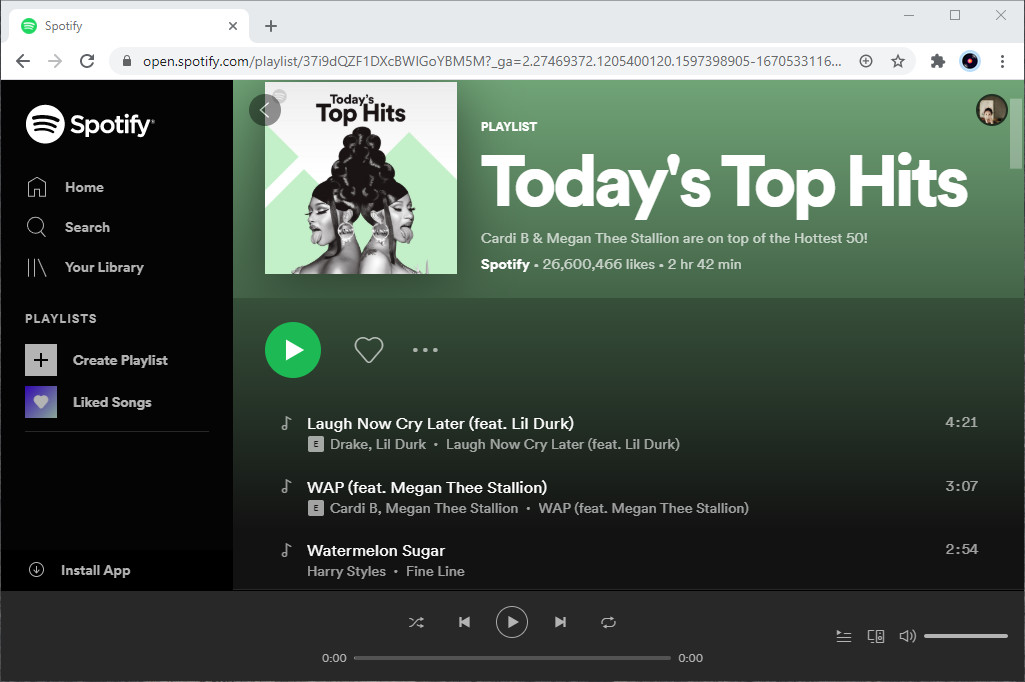 Features: Has the complete library of lesser-known language music, jazz music, classical music, game soundtrack, etc. The interface is very clean and has no extra redundant function.
Cost: You have four options for Premium and after that you can get the rights to download music, stay away from ads, play any song even on mobile and be able to skip songs unlimitedly.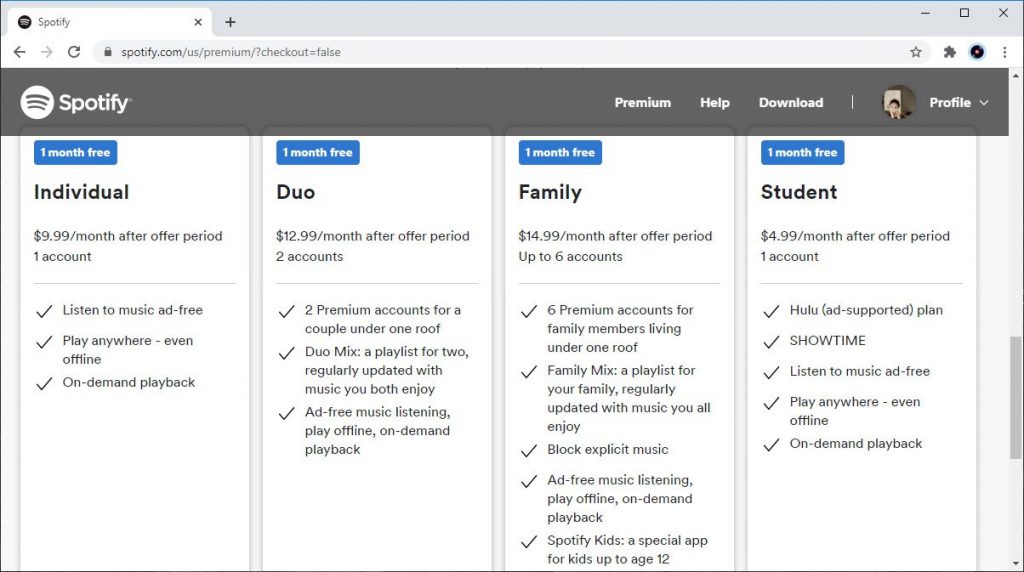 Deezer is a French online music streaming service founded in 2007. It provides users with music content from record labels, including Universal Music Group, Sony Music and Warner Music Group. You can listen to music online or use the app for desktop and mobile phone. So far, Deezer is available in more than 180 countries.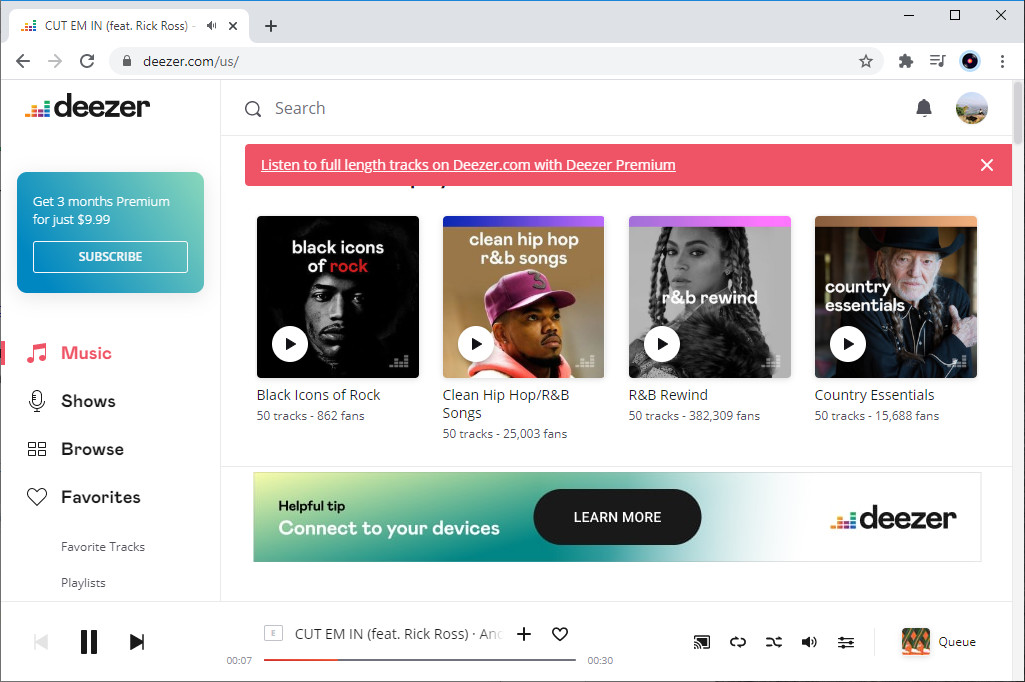 Features: Deezer has a wide cross-platform compatibility. Not to mention the familiar platforms like Android, iOS, web, MacOS and Windows, it is also available on Xbox One, smart speakers, Roku and some car operating systems. Deezer also has a lyrics features for a long time. It's easy for you to listen to music with real-time lyrics.
Cost: Deezer Premium is much cheaper than Pandora's.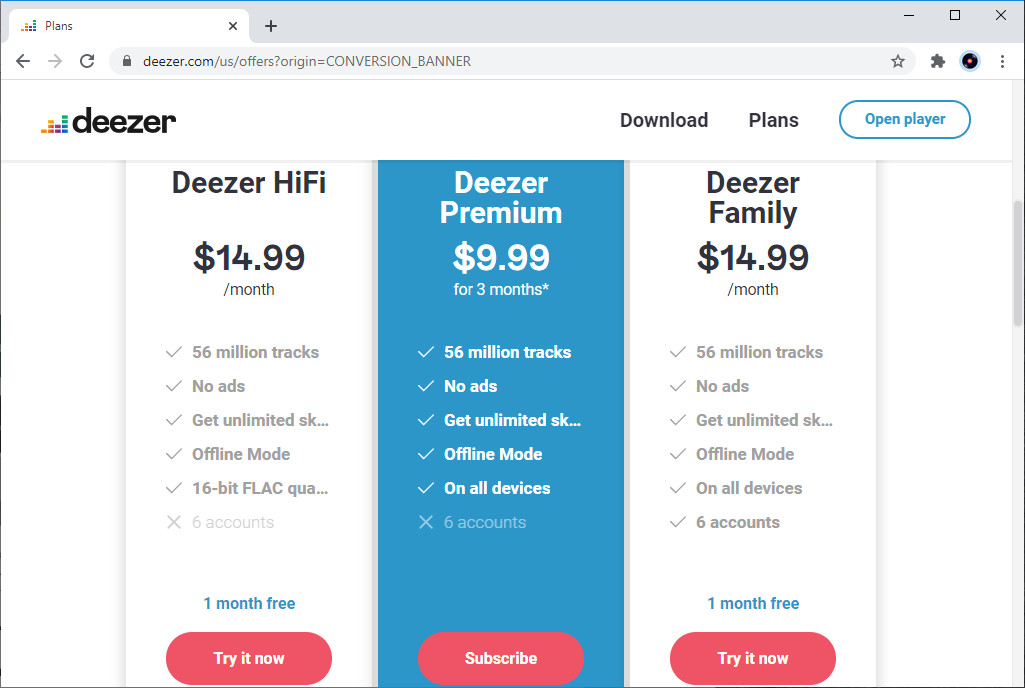 Jango is a free online music streaming service launched in 2007 in America. It operates in a way similar to Pandora. Compared to Pandora, who make song choices based on the Music Genome Project, Jango's recommendations are on the basis of its users' behaviors. You can listen to music on the website and the mobile app is available now for iPhone, iPad and Android.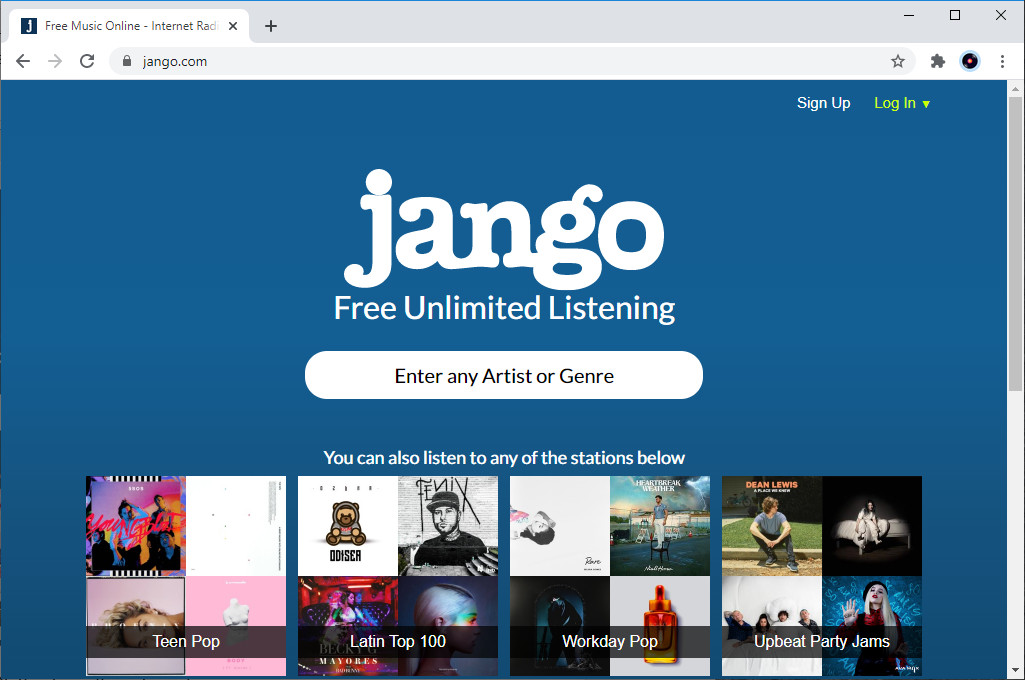 Features: You can create a customized radio station on Jango. You choose your favorite band or singer, and Jango can automatically broadcast music from that and other similar artists. You can further improve your stations by rating songs so that these will play more frequently or never again.
Cost: It's free and no commercials and no ads.
Part 2. How to Download Music from Pandora Alternatives
For the above Pandora alternatives, you can find a significant number of works of many famous and popular singers. If you are really fond of a song, you may want to download music for offline listening so that you can hear it anytime, anywhere. In case that you can not listen to your favorite songs when you wake up one day for copyright restriction, you should download music as local files but only for personal use.
Here comes a question – How to download music from music apps like Pandora?
To download the music you want in a legal way, you can use a professional music download tool – AnyMusic.
Try AnyMusic, you can get:
● Download music on Windows, Mac and Android.
● Download 320k music from 1000+ supported sites.
● One-click to download 600+ songs.
● Built-in media player.
● Local file manager.
Let's see how to save music from Pandora alternatives with AnyMusic. The below methods work both for Android device and desktop app.
Method 1. Search for keywords.
Enter keywords like the music and the singer to find the music.
Choose the music quality suit you and then download it.
Amazing! Download AnyMusic and have a try!
AnyMusic
Get unlimited music downloads in 320kbps
for Windows 10/8/7
for Mac OS X 14+
for Android
Method 2. Copy a music URL
I will show you how to use AnyMusic for desktop to download music.
Copy a URL of your favorite song and paste it to the search bar of AnyMusic. Take YouTube Music as an example.
Choose the format and download the music.
Conclusion
Among many music apps like Pandora, which one is your favorite Pandora alternative.
Besides, downloading music from alternatives to Pandora with AnyMusic could help you manage your music library and save music as your local files so that you can listen to it whenever you want.
Leave your comment in the below box to share with us.
You May Also Be Interested in These Topics