Summary of this article: As we know, greeting cards have been a part of the tradition in many countries. When receiving the greeting card, everyone will be glad because it gives us a feeling of importance. Then how to make a greeting card? This guide will explain from the latest greeting card industry situation, with various greeting card templates offered, you can find here the best and creative way for greeting card design that suits many occasions! Making greeting cards unique will never be a task with hassle now!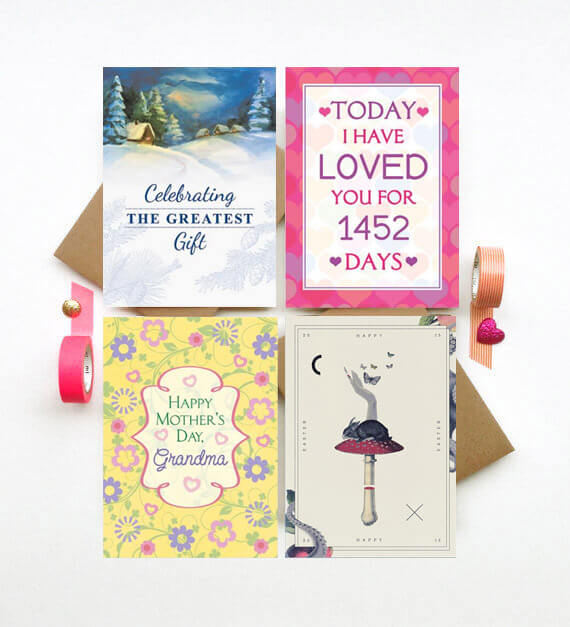 Note: This article will take your time to finish reading if you want to know about greeting cards more and learn about how to make greeting cards online. For your better reading experience, you are free to read a particular section of interest or read from the beginning to the end with the table of contents as following.
Part 1:
Facts about Greeting Card
1. Situation of the Paper Greeting Card Industry
The greeting card industry is struggling to keep its feet in such a digital age. According to the news published in July 08, 2015, Hallmark, one of the biggest greeting card companies in the world, has announced that it is closing the distribution center in Enfield, Conn, and cutting 570 jobs there, as it consolidates operations elsewhere. Julie Elliott, Hallmark's PR director, says "This decision does not reflect in any way on the Hallmarkers who worked here in Enfield or the community at all. It's just simply a decision that we had to make." For that, Maria Brenny, a former Hallmark designer and marketer says "It doesn't really surprise me". Big layoffs are another symptom of epic transformation underway in the greeting card business, "I would say that the personal expressions industry is facing something, kind of like climate change shift, where things aren't going to go back to the golden age that they were in the 80s", she adds. All of these facts and signs indicate that 2015 greeting card industry is being stuck in the mire. It is not as prosperous as before, as well it can't provide so many jobs as it used to be.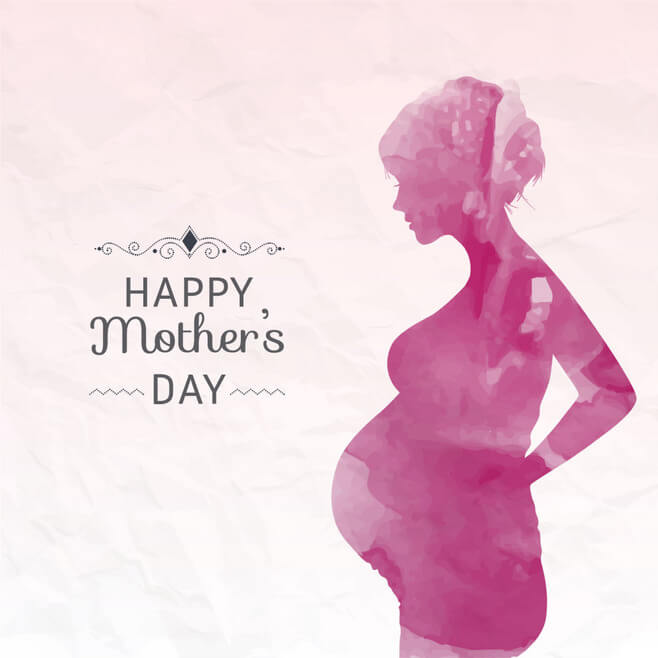 2. Greeting Card is Getting Slammed by Social Media
Many people will ask why the paper greeting card industry now faces such a hard situation. To be frank, paper greeting card played a very important role in several years ago. We often receive or send a lot of cards in some festivals. However, in recent years, we seem not to send paper cards, but send digital greeting cards in social media, such as FaceBook and Twitter. Social media has leapt up as the faster, cheaper, being the preferred means of communication, which is the main reason that greeting card is getting slammed. We can perceive that even the paper cards people buy have changed. Many people now use online photo sites to upload images and write their own greetings. High-end paper stores are attracting customers who design their own cards, sometimes using graphics software once available only to professionals. According to IBISWorld Online Greeting Card Sales in the US: Market Research Report, online greeting card sales industry is expanding as consumer access to online retail channels grows. As the internet becomes more prevalent and purchasing options become more secure, more greeting cards are bought online. Digital greeting cards certainly become more and more popular, but they also face an awkward situation, those digital greeting card companies haven't found a way to make much profit from them.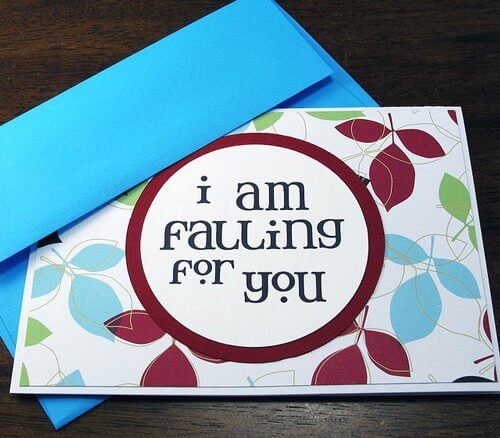 3. Way to Thrive for Greeting Cards
Now, some people may ask whether there are some practical and effective measures that we can take to rescue the greeting card industry? From my standpoint, the most effective way for greeting cards to thrive is originality. Greeting card industry still has a promising future, which can be seen from the following aspects.
According to the GCA research, Americans purchase approximately 6.5 billion greeting cards each year. Annual retail sales of greeting cards are estimated between $7 and $8 billion. In other words, card sales have actually held steady. In addition, it is a fact that companies have flooded the market with personalized digital greetings and delivery systems. Besides, from the GCA report, most people now acknowledge many more happy birthday wishes than ever before because of FaceBook, but they aren't necessarily sending fewer cards as a result. Most of people still hold a belief that the tradition of giving greeting cards as a meaningful expression of personal affection for another person is still being deeply ingrained in today's youth, and this tradition will likely continue as they become adults and become responsible for managing their own important relationships.
From all above reasons and proofs, we can know that greeting cards are really important to people no matter how much this society has changed. No matter the paper greeting cards or the electronic cards, the most important thing is to create greeting cards that people love. That is to say, making creative and loved greetings card is the best way to help the greeting card industry get well. Create your own card and do something wonderful, others may imitate it.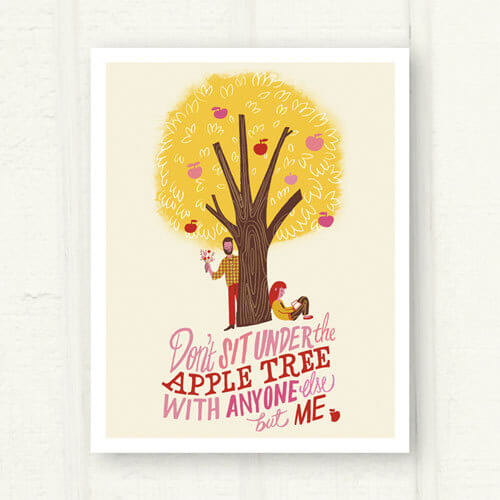 How to make a creative greeting card? What should we know before we start to make a greeting card? Aren't there any tips or tools to help me create creative greeting cards? Do greeting cards on different occasions have different creation methods? How can I get my greeting cards more creative? If you are curious about and interested in these doubts, the following guidelines will give you more details. Just take a little time to read patiently.
Part 2:
Why Do People Keep Using Greeting Card?
1. Where Do Greeting Cards Come From?
The most ancient way to express people's blessings in the world is greeting card. The generation of greeting cards feed upon the hunger of human social contact. It has been a popular custom for hundreds of years. According to record, the worldwide tradition of sending greeting cards to each other with your friends and family can trace back to the ancient Chinese who exchanged message of good will to celebrate their New Year. In early Egypt, people sent greetings on papyrus scrolls. By the early 1400s, handmade paper greeting cards came out in Europe. It is said that the oldest greeting card in existence is a Valentines Day card which is saved in the British Museum now, and the first Christmas card was appeared in published form in England, was appointed by Sir Henry Cole in 1843 where he had John Calcott Horsley make a card for him surrounding the food and clothing of the poor.
2. Why is It Used Widely?
Nowadays with the continuous development of science and technology, here it comes more and more modern communication devices, products and avenues available to provide many different ways to express your feelings or blessings to someone at various occasions, such as a cell phone, a SMS, an email or a fax message. But people still prefer to wish someone by sending a card with writing some words on it to convey their concerns to others. Why?
People keep using greeting card because it is not only a great way to say something you feel self-conscious to say directly, but also a simple way to let people know you care about them. What's more, it can be expressive for those people who don't know how to show themselves. Greeting card helps you say out what you really want to say or what feelings you really want to convey. You can open your heart completely and express what you are incapable of saying face to face with the person whom you are giving the card to. Therefore, it also becomes the most sweetest and safest present. It always means very important to someone.
3. How Do You Feel When You Get a Greeting Card?
A greeting card is just a small piece of paper with some information to show your feelings or concerns to someone you care. Thousands of greeting cards are sent around the world everyday. So what's your feeling when you get a greeting card from a friend, family, lover or somebody else.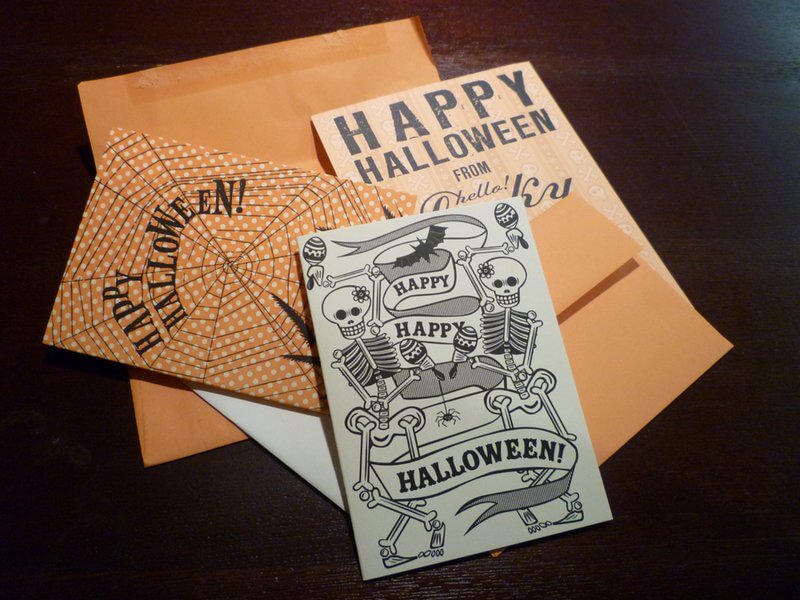 Happy Halloween Greetings! Yes, it's Halloween! When receiving Halloween greeting cards, kids always feel excited, for it's time to enjoy, wait for Trick or Treat! This card will make kids feel that he is the near and dear one that friends care. A happy experience!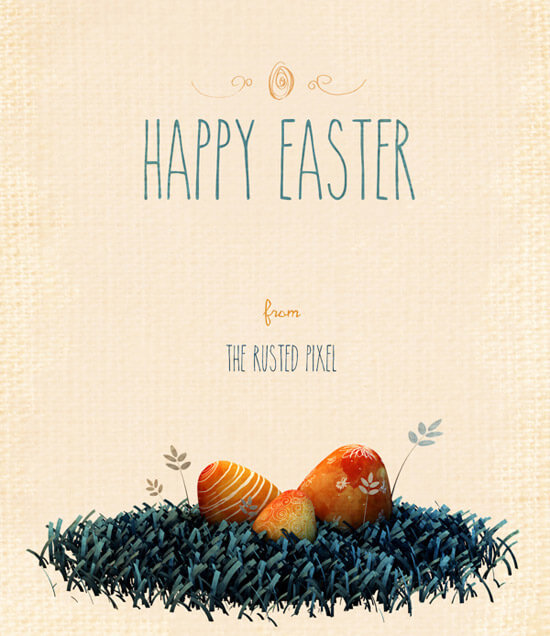 Easter reminds us all the gifts that we have received. Most of all, it reminds us of the greatest gift of all: Love. When receiving Easter greeting cards, I will feel new life is coming, which makes me love and be loved more. And that is what makes our life worthwhile, what makes Easter truly meaningful.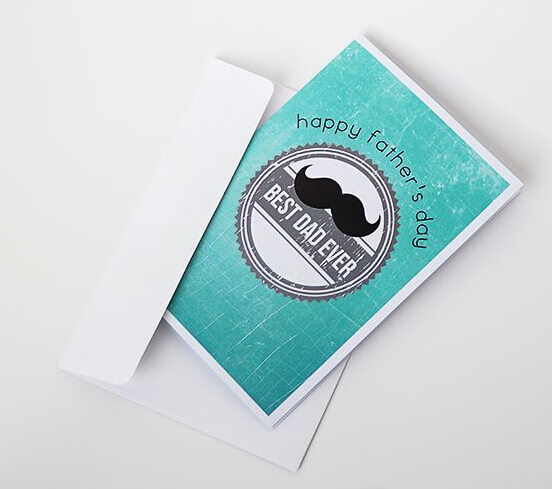 Funny and fantastic, isn't it? When getting this kind of Fathers Day card, I suppose all dads will laugh out and take great pride in being a father to their sons or daughters. Child expresses love in a so creative way that you may feel who you are to your children is special, unique, and irreplaceable as well!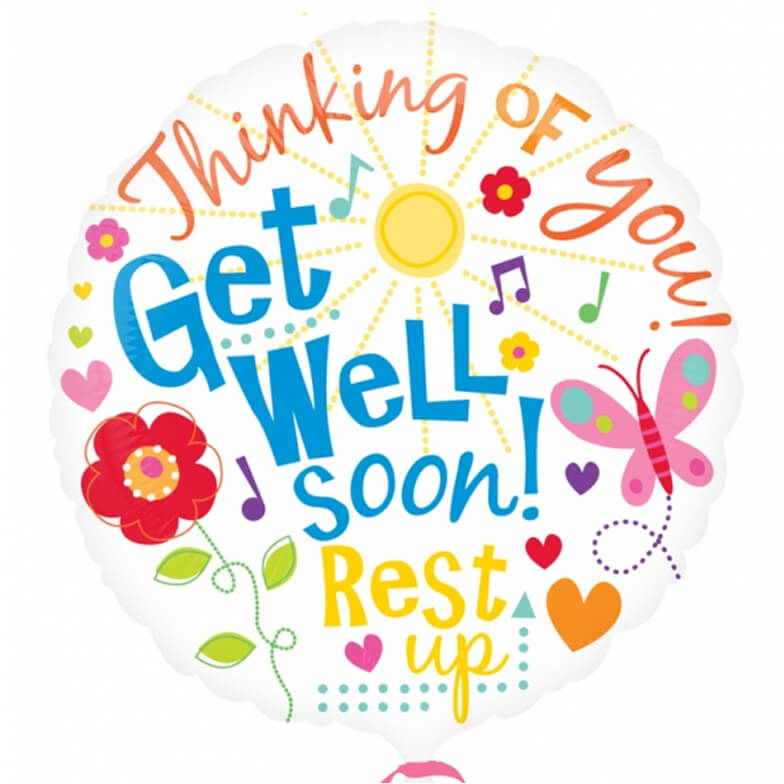 When receiving this kind of get well card, I feel warmth and compassion from all who care about me. It gives me a little cheerfulness into my world and helps me feel better soon. I will be eager to be back with to doing all the things I love.
Part 3:
The Categories of Greeting Card
Greeting card is the most effective way that anyone can use to express their true feelings, concerns and love to family, lovers or friends. It becomes one of the most prettiest and personal gifts for many people. There are dozens of categories of greeting cards for every special occasion such as congratulations, birthday, holidays, romance and so on. It is used widely for Mother's Day, Father's Day, Valentine's Day, Christmas Day, New Year, Anniversary, Halloween, Easter, Thanksgiving Day and many other holidays. It is also applied to express thank you, thinking of you, miss you, best wishes, good luck, sorry, sympathy, get well, engagement, new baby, I love you, back to school, graduation, wedding and engagement. As mentioned above, the most popular occasions for sending greeting cards are Christmas Day, Birthday, Valentine's Day, Mother's Day and Father's Day. In addition, if someone feel down in the dumps, you can send him or her a card to convey your concern.
1. Happy Birthday Card
Nowadays, the most popular card-sending occasion is Birthday. It is possible to receive Bday cards from most any family relationship and any person you know. Birthday is a day when people are very happy and expect others to share their happiness and excitement. There is nothing happier for the person to receive the best happy birthday wishes, and the Happy Birthday card is simple yet perfect way to convey your happy birthday wishes to your loved ones. Bday cards are quite sweet presents and surprise that anyone would gladly receive them.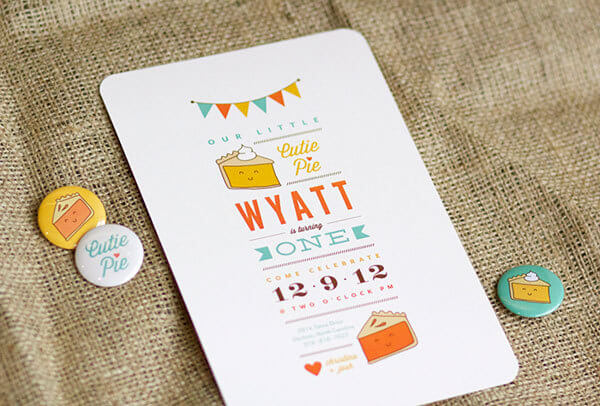 2. Christmas Card
The most popular Seasonal card is Christmas card. Christmas is not just the celebration of the birth of Jesus, but also means the end of a year and at the same time gives the beginning to the next new year. It comes only once in the every entire year. It is a precise time for people to celebrate, relax or cheer up, plan their holiday tour and spend qualitative time with all the dear ones. There are a plenty of gifts for the Christmas celebration, among of them, the Xmas greeting cards is really a great way to get in touch with your family and friends, and a signal to tell them that they are in your mind and in your heart. It is the easiest way to do it as well. Besides, it is something unique when you receive a card in such an electronic modern days. People always express their hearty wishes in the form of writing words on Xmas greeting cards and send them out to anyone they want.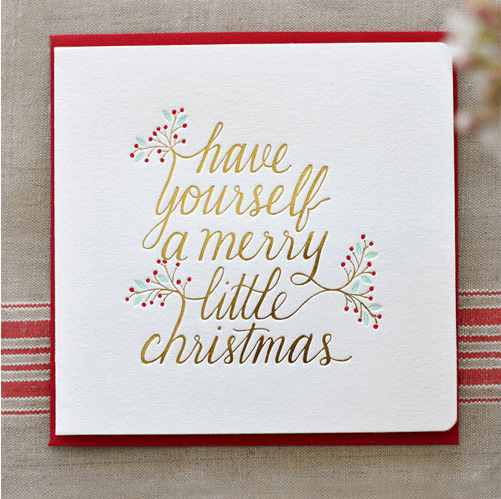 3. Valentines Day Card
Another popular form of greetings is Valentine greeting card. Valentine's Day is celebrated on the 14th of February every year all over the world. In the earlier time, Valentines day cards were popular used by lovers but today it is also considered to be a valuable opportunity to convey your love for your family and friends. Sending Valentines day cards can symbolize the love and concerns among lovers, family and friends. Valentine greeting card is one of Valentines day cards that are really significant and excellent present than other expensive gifts, you can convey a million messages to your loved one by writing a few simple words on it, and the words always touch the heart and make the soul pleasant.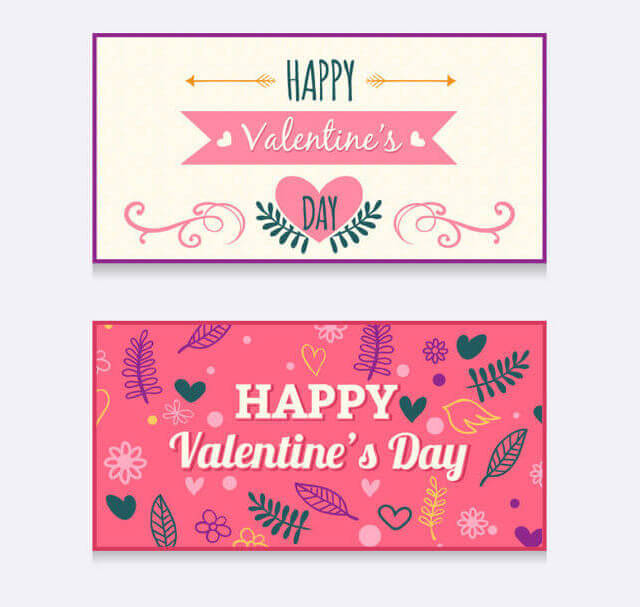 4. Business-related Card
In addition, with the appearance of Boss's Day, Nurses' Day and Administrative Professional's Day, a new category of greeting cards is for business-related card. This kind of greeting card brings a favorable impression to between the company and the customer, and keeps in touch with customers and clients. A businessman can also use it for giving information on offers and discounts on festive occasions. That's quite helpful to a businessman builds strong and healthy relationships with the customers.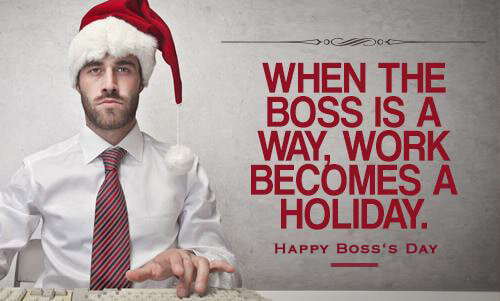 Part 4:
Choose Right Greeting Card to Express How We Feel
It's believed that no matter how tech savvy any of us is or becomes, we can't get away from this basic need – express how we feel. Precisely, greeting card is a way that we can feel connected to other people by sending or receiving. And only the right card can help convey clearly our special emotions to someone who receives. After getting acquired the knowledge about the category of greeting card above, now let us have a look at what a right and creative greeting cards would be. For the card sender or designer, here are some basics you should pay attention to.
1. Know Your Recipient
Not all greeting cards you send will appeal to everybody. So it's necessary that you should have a clear idea of the right cards to send and make sure they are tailored to the recipients. If you are planning to send a greeting card to your college, for example, greeting cards like lots of friendship and love cards, and more blanks than a regular mix, which will do better on campus. If you are planning to send the card to the military, keep in mind that Get Well cards, Sympathy cards, Congratulations cards, I Love You cards and I Miss You cards are more favorable to that group. Know your recipient's status first if you can and send the right card to him or her.
2. Right Sizes in Greeting Cards Design
When you want to design a creative greeting card to your loved ones, you should pay attention to the greeting card size. Usually, greeting cards are approximately 5 x 7, which is a good size to stick with, as card racks can easily accommodate them. And greeting card design of "portrait" (vertical) format can generally show better than cards designed in a "landscape" (horizontal) format. Keep in mind that the layout on the front of your card as attractive as possible, with which, your greeting cards can finally compete against many other cards instead of being easy to get lost in the crowd.
3. Keep Your Greeting Cards Creative
People always want to see "what's new", so keep your greeting cards design unique. A personalized card enables you relive your old moments as you can exercise freedom in your own manner. For instance, you can use colors, patterns or designs which are most liked by the recipient. There are various ways to customize a card to add human touch to the greeting, which can be achieved by pasting a personal photograph of yours, along with your loved one on the front page of the printed card. It helps leave an everlasting impression on a receiver's mind that you care about him. It can also remind the recipient of the olden times which have passed away and make him realize your earnest thoughts for him. All these tips can refresh the memory of the recipient of lost and the most loved moments. In this way, you can set your creativity free by designing the most memorable greeting cards.
4. The Front Greeting Card Ideas
This is probably the most important part of the greeting cards design. The front part of the greeting card sets the mood of the entire card. You can use text only, image only or a combination of words and photos to convey your emotions to that person. It's said that the best design incorporates a text and at least one image or photo. Images and photos are perfect for expressing love, sadness, sorrow, anger, pain or excitement. For the front greeting card ideas, you can use images that are playful, serious, romantic or funny to set your desired tone of the card depending upon different occasions.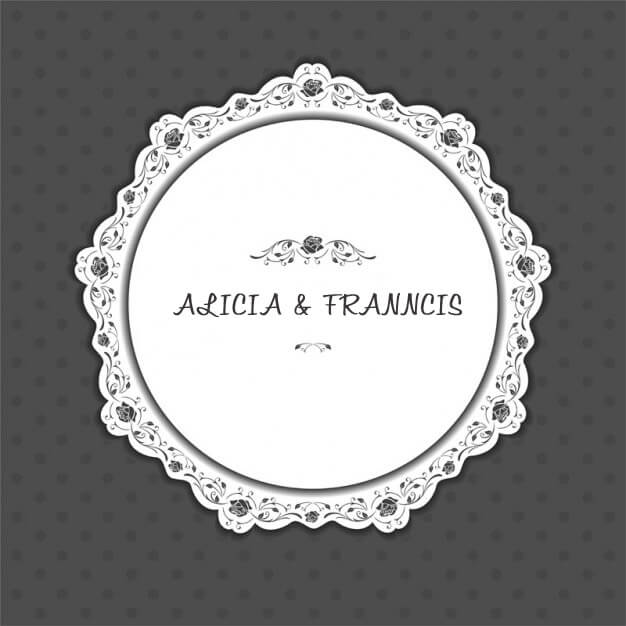 5. The Message of Greeting Card Design
Greeting card wording is also an important part of the greeting cards design. Some cards come with a blank page inside for you to write whatever you want. However, when designing your own card, personalizing the message is the best option. Normally, the wording is printed on the right side fold of the card and the left side is left blank. However, you can include an image on the left side to add to its appeal. The greeting card wording can be anything from a poem, a song or quotation, as long as they are your own words.
6. The Back Greeting Card Ideas
When it comes to how to make a greeting card, personally, the inside of the card can be kept blank for one's own message; or can be designed with images with a simple message given (like Happy Birthday, Happy Anniversary).While, on commercially made cards of this nature, producers often provide the name of the company, contact information and copyright notice.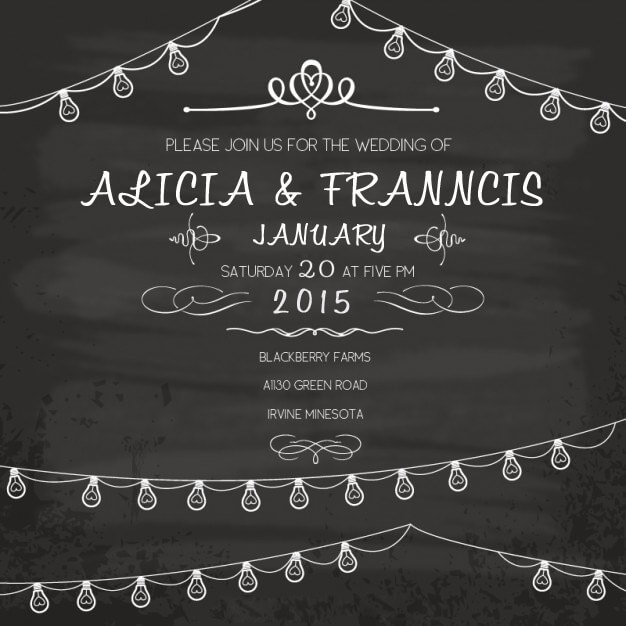 In a word, in order to express how we feel, greeting card design is very important, which include compelling images and great writing. A catchy image will grab the attention of the receiver, and the right message will touch someone in a lifetime. Whether clever, heartfelt, or edgy, I believe you can select or design a successful greeting card if you start it with those good "bones" above.
Part 5:
How to Make a Greeting Card Online?
1. Ways for Greeting Cards Design
According to its production method, greeting cards in the market are separated into three different types include mass-manufactured cards, handmade paper greeting cards and electronic cards. It seems different among these three types of greeting cards.
Most of mass-manufactured cards are produced with papers and printed by machine in bulk under the control of greeting card companies. They are more affordable because of such mass production, and save much time, design cost and materials. But this kind of greeting card is very ordinary, lack individual character. Sometimes the greeting card you give to your friend will be the same as the one your friend receives from other persons, because all of you can buy it easily from any greeting card shops. That makes you a little hard to convey your sincerity. So many people still prefer to make a personalized greeting card as a gift by themselves. However, most of the people have no such skills and free time.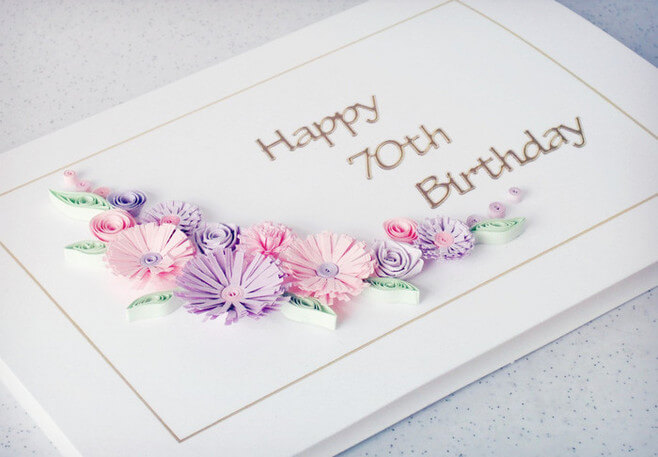 Before advanced printing technology was developed, the traditional greeting cards are made of high quality and glossy papers with hand painted by the people themselves. You can see all kinds of handmade cards such as the hanging type, folded type, music type and so on. The most common design is a folded paper with front graphic and a pre-printed message inside that appropriate for the occasion. You can handwrite messages you want to express, draw any pictures and make the card become any shapes you like. You'll always get your way to describe your ideas by a card. But design handmade cards do not require a large amount of money, rather it requires plenty of time and energy.
Electronic cards are sent out by a web link in the form of E-mail. The recipients can open the greeting card after they receive and click on the web link. Compared with paper card, electronic cards can be designed more beautiful and attractive by using multimedia such as greeting card maker tool. You can add still images, animated pictures and sweet music on it, you can design it online by yourself. It's very simple to send electronic cards, and the most of them are free. electronic cards are not only more vivid, convenient and efficient than mass-manufactured and handmade cards, but also more environmentally. What's more, it helps people save their postage. In contrast, electronic cards have a lot of advantages, and it meets the needs of modern people. It makes you send your feelings and wishes to another people in a more environmentally way.
2. Design Elements of Electronic Cards
In order to make sure the greeting card you create is a right and perfect gift, there are some card design elements you should pay more attention to. Though creating your own card is not very difficult, it is certainly worth keeping an eye for details.
* Determine the Type of Greeting Card
The first thing you need to do before you start your greeting cards design is that decide what specific kind of greeting card you want to create. Easter greeting cards? Congratulations card? Or Get Well card? You should consider the purpose and occasion of making the greeting card. You can think about his or her tastes or individual characters, and as the beginning basic on that. In addition, the color theme is another really important detail you should take notice of. It is an easy way to make your greeting card look professionally designed by selecting and sticking a suitable color theme.
* Use High Pixel Pictures
A greeting card with graphics will look more attractive, and the color of graphics you choose will be helpful to beautify the appearance of your card. It's no doubt that your greeting card will look professional and well done if you use high quality and high resolution pictures. Making sure the digital files you use are at least 96 dots per square inch. For having a unified look, you should edit your pictures to suit your card layout. But if you don't have access to taken photographs professionally, ensure that the pictures you use are high pixel enough to be displayed.
* Create Corresponding Text
Generally speaking, a greeting card never needs too much text, or will affect the result of card. Your greetings should be expressed very nicely in a few words with compelling fonts. The fonts you choose should match the theme of your greeting card. You can use bold and eye catching fonts to all caps that are used only for a sentence or two. You can also have a try to use a title font that captures the spirit and creativity of your greeting card.
* Choose a Right Paper
The greeting card you make online can be sent out by e-mail as well as can be printable. There are many different kinds of paper provided for printing your greeting card, you should choose a kind of high-quality paper if you want to print it. A right paper will make your greeting card more appropriate and precious. For example, high gloss paper is shiny while matte coating brings a more natural look to them. You can also consider whether it's matched the type of paper to the envelopes for an exquisite appearance when you mail the greeting card. What's more, you should check the text, pictures, layout, alignment and profit of the greeting card, especially when it is folded. You should also check the color that you used in your greeting card because it's possible to have a color difference between the computer screen and printed paper.
3. A Better Card Maker You can Use
There are many card maker software tools online that offer different ways to personalize the greeting cards, such as AmoyShare Photo Collage Maker. This kind of software program provides hundreds of greeting card templates, designer graphics and fonts. You can manipulate your photos, add text, rotate text, etc. It is a perfect and very easy-to-use tool for your greetings card design no matter what kind you want. What's more, personalized greeting cards you make by this greeting card maker software tool can be emailed, printed or saved on your computer, you just need to choose one way you want and like. They not only can be shared with anyone in the form of E-mail or FaceBook or most of other social media , but also can be sent out by printing them and putting them into beautiful envelopes, even you can take your exquisite greeting cards on a USB flash drive to your local printer! Here are five examples of greeting cards created by AmoyShare Photo Collage Maker as following.
• Wanna personalize the diverse card templates below? Here is how:
1. Download AmoyShare PCM shown as right.
2. Choose the card template you prefer, and click to download project.
3. You will get a compressed package now, just unzip and then open it from AmoyShare PCM. You can enjoy the design process now!
• AmoyShare Photo Collage Maker
Download Trial
Green Software with NO Plug-ins.

Download Trial
Green Software with NO Plug-ins.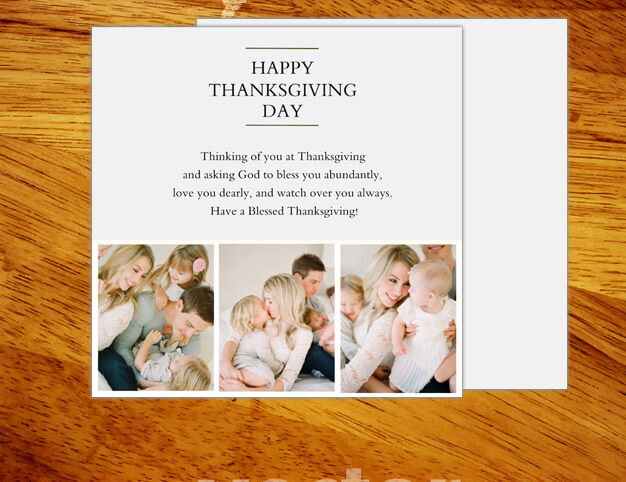 Thanksgiving Day card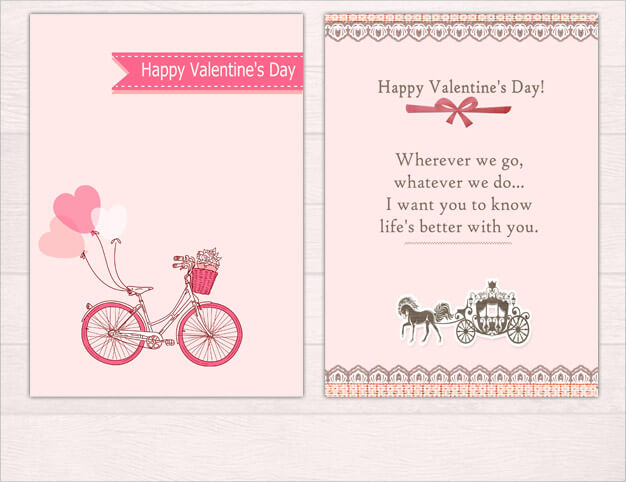 Valentine's Day card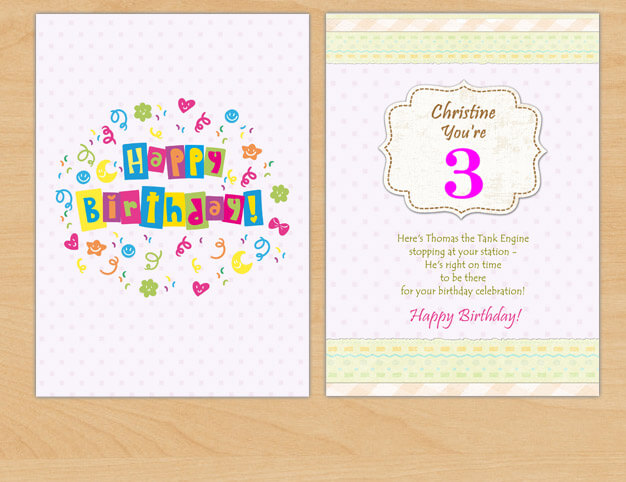 Happy Birthday card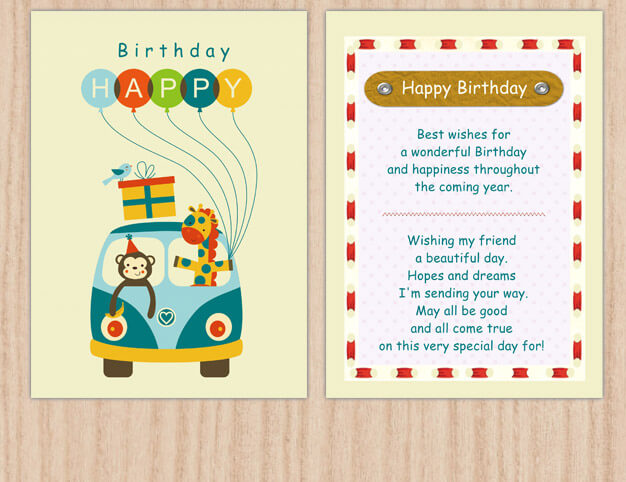 Happy Birthday card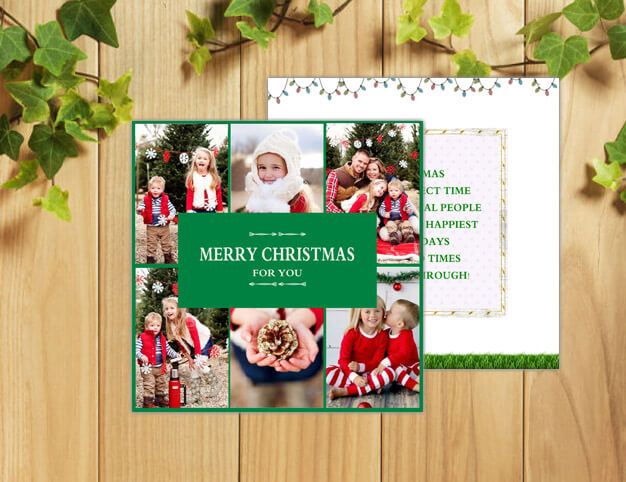 Christmas Day card
Would you like to create your own card like such beautiful cards as above? Believe it or not, it is really simple once you have a reliable card maker software program just like AmoyShare Photo Collage Maker. Let me take Thanksgiving Day card as an example to teach you step by step on how to make cards online by yourself.
Step1: Download and open AmoyShare Photo Collage Maker on your computer, click "Create Blank Collage", then a blank page will appear in the front of you. Now you can start your greeting card design.
Customize the collage size, specific to its width, height and DPI. Please note that their unit is millimeter. This step is quite important because it relates to the size of your greeting card, especially when you need to print it, the size you set in this step is the full size for your printing. Its printable size can be reduced only, not be enlarged.

Step2: Choose greeting card templates form AmoyShare Photo Collage Maker, click on the page that you want the photos placed on. Click on the "File" menu to choose the photos that you decide to use for your greeting card design, locate and select it or them to the page. You can move or rotate the photos and adjust their size.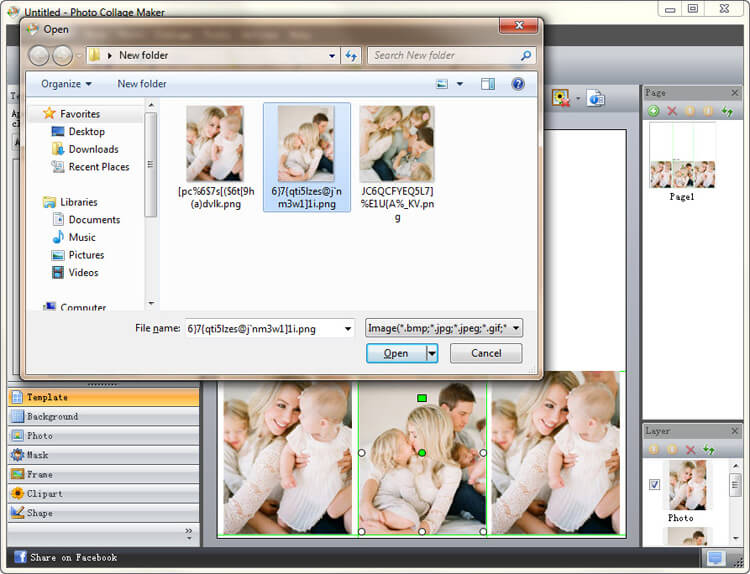 Step3: Move your mouse to the left menu and click "background", you can set the background color of your greeting card according to the background provided by the software, or click on the "More Settings", then here is a color palette for you. You can design any color you want by setting the depth of colors. You must be able to get one color satisfied you, and make it suitable for the theme of your greeting card.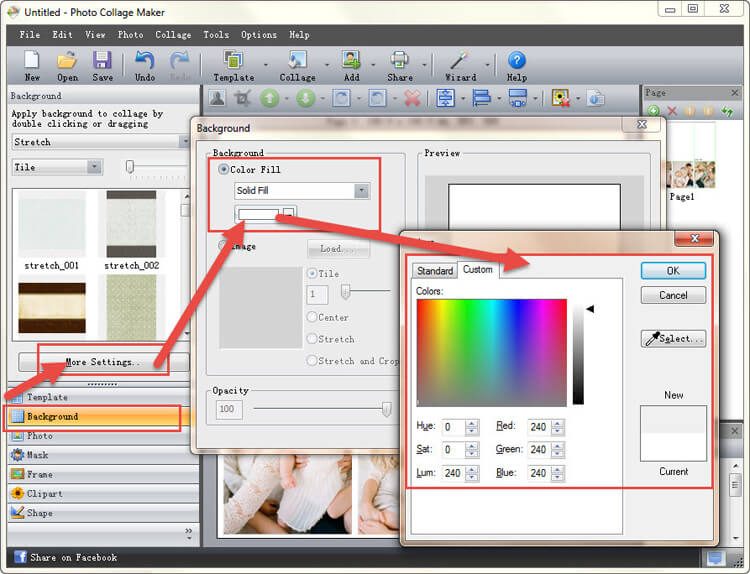 Step4: From this step, you can begin to add text to your card. Move your mouse to the top menu and click "Add", choose "Add Text", then you can type the words or greetings that you want to express on the card. You can choose suitable size, color, font and alignment of your text to make your personal message more appropriate and eyeable.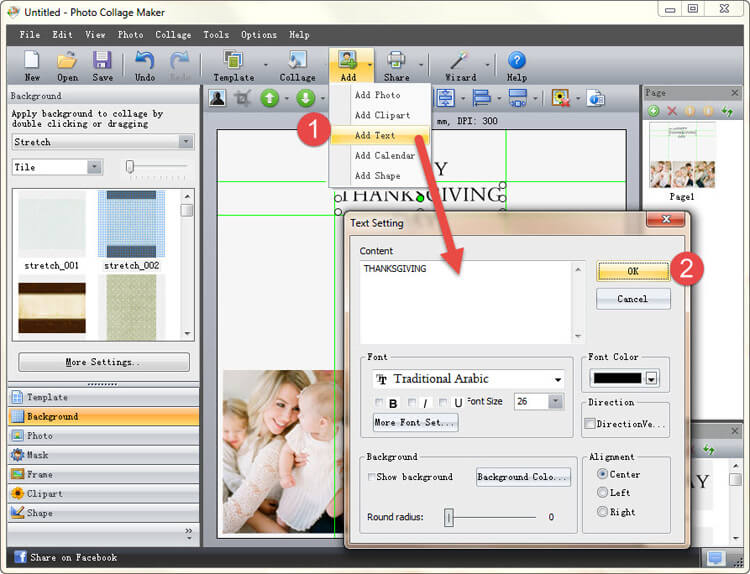 Step5: The final step is quite important as well. After you finish adding and editing text, each line of text should be aligned center. Or your printed greeting card will not be pleasing in appearance. This step has to attract your attention!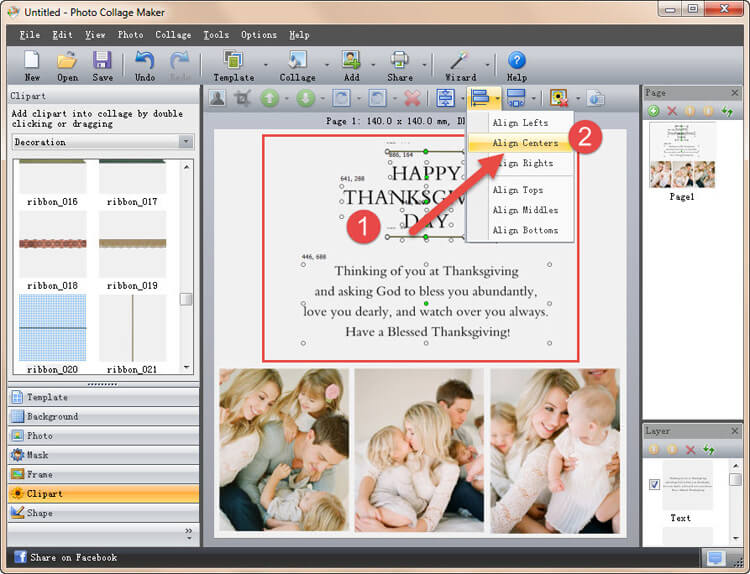 After you have finished the steps as above, you will get an attractive greeting card created by yourself! Is it easy? Of course! So let's have a try, I'm sure that you can enjoy it and get any kinds of greeting card you want. All you need to do now is just move your mouse to download the perfect card maker software.
Download Trial
Green Software with NO Plug-ins.

Download Trial
Green Software with NO Plug-ins.