Summary of this article: LinkedIn represents an excellent opportunity for not only public brand or private profile Building. As soon as you start a LinkedIn account, you can share your brand or your profile with people all over the globe. So it's important to have an attracting and proper Linkedin cover photo of your account, which helps to look for employers or employees easily. Here is the guide to further your Linkedin profile.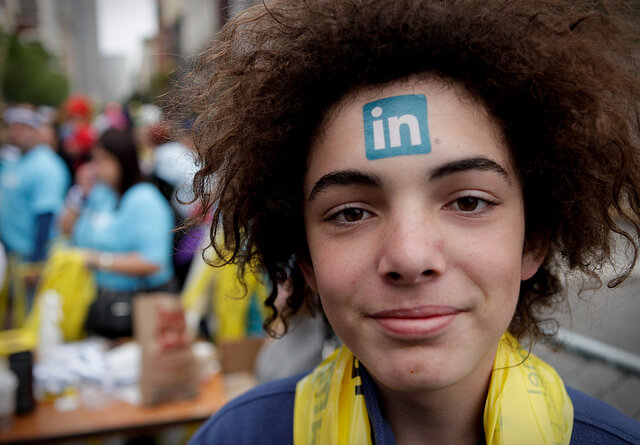 What is Linkedin?
Founded in December 2002 and launched on May 5, 2003, LinkedIn is a business-oriented social networking service. It is mainly used for professional networking, which allows registered members to establish and document networks of people they know and trust professionally.
www.LinkedIn.com, also the first job site combining the best in two areas: the power to examine for jobs online through its job search engine and the chance to network with like-minded individuals and friends to intensify the job search.
What LinkedIn brings us?
Just like Facebook with professional people, Linkedin is a great way to stay connected to the business world. For job seekers, Linkedin is the best job working. The reasons are as below:
1. There are two excellent services in a pack: awesome networking site and job search engine.
2. Users can disable their "Public Profile", it is part of confidentiality.
3. It combines features of networking as well as job search.
4. It has excellent peer review and reputation.
5. It is a good way to find individuals that can do certain stuff as users can post a profile and resume.
6. It is also an excellent site to stay in touch with previous individuals users have worked with.
Linkedin Tips
For LinkedIn is designed to put us into contact with others that can help further our career, giving us a smarter network, I think it is fair to say that LinkedIn has become the so-called "go-to" site for looking up people's professional profile.
Then in order to best harness the power of LinkedIn and improve the quality of our LinkedIn profiles, what can we do? Here are just some tips and tricks that may help you:
1.Header
A photo is worth more than a 1000 words. To make a great first impression, get your company exposure in front of hundreds of potential clients or showcase your own personality, having a "Profile Header" is a powerful way.
When designing the cover photo, make sure it's a JPEG, PNG or GIF file that under 4MB in size with the correct dimension for the header being: 1400 x 425. Be sure to leave some space at the bottom as the top section of your profile tends to cut into the image.
Here just recommends you a useful banner maker, AmoyShare Photo Collage Maker. It is not only a tool that can help you create fabulous social media banners, but also help you set your photos resolution and dimension, very ease to use.
2.Photo
Your LinkedIn profile is your digital introduction with those who view your profile. People like to do business with a face. Your photo should be up-to-date, clear, professional, and an expression of you, preferably the smiling you. If you are a casual guy, no one expects or wants to see you in a suit. In a virtual world we may do business with someone we have never met. The connection provided by a photo, especially when you can see the eyes and a warm reception can go a long way.
All in all, having a high-quality, recent profile picture of yourself that appropriately describes your role in your industry will be the safest bet.
3.Headline
Your headline is very much like a headline of a news story in the newspaper. If it's not eye catching, does not draw your attention or raise enough curiosity then chances are you are not going to read any further. When writing your headline make sure it's a reflection of what you do, who you are and make it relevant to your target market. If you wanna add any related text when customizing your profile picture, AmoyShare Photo Collage Maker can also achieve that. It helps to get your viewers' attention in order for them to get curious enough to read more about you.
Below is Photo Collage Maker's free trial button, with this user-friendly banner maker, hope you can build up a best LinkedIn profile that stands out the job seeker crowed.
Download Trial
Green Software with NO Plug-ins.

Download Trial
Green Software with NO Plug-ins.