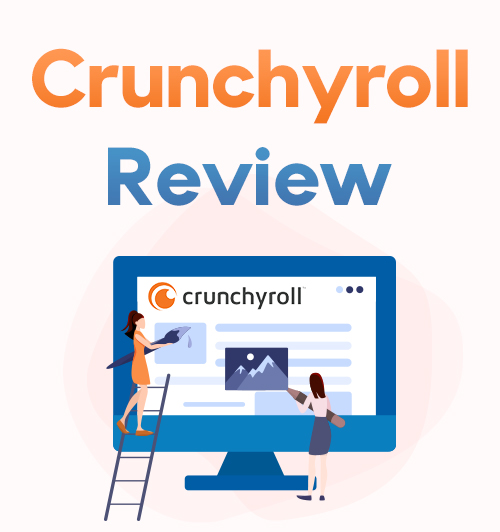 Crunchyroll is a well-known anime site. It boasts an enormous range of genres and popular shows. Besides, you can binge-view a wealth of exclusive anime series.
However, Crunchyroll's performance seems far from satisfying. Many anime fans complain about it repeatedly on Crunchyroll forums and Reddit.
How does Crunchyroll perform? Is Crunchyroll worth it?
With such doubts, I spend some time testing it and write down this Crunchyroll review. This review covers its pros and cons, Crunchyroll plans, Crunchyroll alternative, and the download method.
This review is meant to you if you are looking for a satisfying site to stream or download anime.
Read on!
Part 1. Crunchyroll Pros & Cons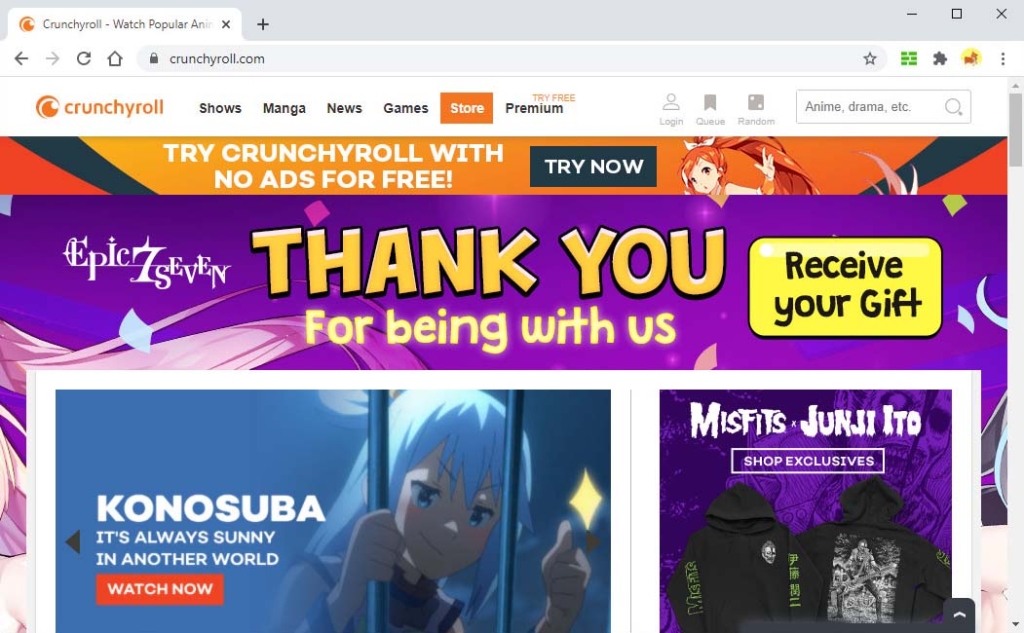 Outstanding Features
As we all know, many anime streaming sites are pirated. They change domain frequently to avoid copyright strikes. Besides, these illegal anime sites contain irritating ads and redirects. Even more, some redirects guide you to phishing sites. Crunchyroll, in contrast, is legal and safe. It has been committed to legal distribution and removed all copyright-infringing content since 2009. Currently, Crunchyroll only hosts content with legitimated distribution rights. Hence, you can feel free to use it without any hassle.
Besides that, Crunchyroll is one of the best anime streaming sites. It also ranks in the few streaming services that provide Asian-influenced content.
Currently, Crunchyroll features more than 1,000 anime shows, along with 200+ dramas and 50 manga series. And more series and episodes will be added. Crunchyroll plans to create a number of series as part of its original section. You can easily discover the upcoming episode via Crunchyroll Release Calendar. Moreover, if you are interested in live-action drama, Crunchyroll is your go-to place. Crunchyroll divides its content into anime and drama to attract more fans. Furthermore, you can find both subbed and dubbed anime on Crunchyroll.
Except for that, Crunchyroll stands out from others with its simulcast feature. With simulcast service, you can access the latest episodes within hours of broadcast. As a hardcore otakus, how can you miss the latest transmission of the favorite episodes?
Deficiencies
Nothing is perfect, so is Crunchyroll.
Why is Crunchyroll so slow? Many users complain about it. To be particular, Crunchyroll buffering, Crunchyroll video not loading, Crunchyroll not working. The reason behind this is that Crunchyroll uses Flash player to stream anime. It requires higher processing power as compared to HTML5. Although Crunchyroll promises to use HTML5 technology in the new video player, it still takes a while. Currently, you can rely on an HTLM5 plug-in to see if it makes a difference.
Another complaint against Crunchyroll is an outdated design. Crunchyroll has a simple and old-fashioned interface when compared with its rivals. Although Crunchyroll offers dubbed anime, it doesn't list them in a section. You have to find Crunchyroll dub list via the search function. Yet the search function doesn't perform well. Many users report difficulty in finding content, particularly anime with or without subtitles.
Part 2. Crunchyroll Plans
Is Crunchyroll free? How much does Crunchyroll cost? Anime fans are curious about this when they discover a good anime site. And it could be appreciated if the anime site happens to offer anime service for free.
Crunchyroll is such a nice anime site. Yes, Crunchyroll is completely free to use. You can stream diverse anime series, dramas, and manga series without spending a penny. There are many free anime sites, but only Crunchyroll is safe and legal. The free Crunchyroll enables you to enjoy ad-supported anime series. The streaming quality is up to 480p only. Besides, you have to wait for 1 week or more before watching new anime episodes.
If you want to remove ads or watch new episodes immediately, go for Crunchyroll Premium service. Then, how much is Crunchyroll Premium? It charges $7.99 per month. Crunchyroll Premium enables you unlimited access to its Crunchyroll library and digital manga. Besides, you can watch anime without ads. And the new episodes are available one hour after they are released in Japan.
If you spend $2 more, Crunchyroll allows you to stream on 4 devices and save anime for offline viewing. (Note: if you want to download from Crunchyroll for free, head to Part 3). Meanwhile, you can get a discount when you purchase in the Crunchyroll store. Plus, the first access to the special Crunchyroll Expo event is a bonus.
Compared with other anime sites like Hulu and Netflix, Crunchyroll premium is expensive. However, Crunchyroll wins out when it comes to anime simulcast and exclusive titles. Even more, as a hardcore anime fan, you can enjoy a discount in the Crunchyroll Store.
Part 3. Crunchyroll Download
Crunchyroll provides an offline viewing service for its Mega and Ultimate Fan plan. If you enjoy its freemium or Fan service, you need to get Crunchyroll download with the 3rd-party program. Luckily, AnyVid is an ideal anime downloader. It allows you to download anime and videos from many video websites. Besides, you can download anime songs as well. AnyVid allows you to convert anime into MP3 and MP4 with diverse definitions.
Moreover, AnyVid is free, safe, and easy to use. You can install it on your Windows, Mac, and Android.
Install it now!
AnyVid
Download any video from 1,000+ websites
Step 1. Copy an episode link from an anime site. Then head to AnyVid and paste the link. Now click the search icon to fetch the anime data.
Step 2. When AnyVid fetches the anime data, click the MP4 to download anime. Or you can discover many anime definitions in the More options.
AnyVid features 3X download speed. And the download process runs smoothly.
Have a try now!
Part 4. Crunchyroll Alternative
If Crunchyroll is not your ideal site to watch anime, you can try the list below. Every Crunchyroll alternative listed below has a solid performance in streaming anime.
Is Crunchyroll Worth it?
Is Crunchyroll worth it? After reading this Crunchyroll review, I bet you have got the answer.
Crunchyroll is legal and safe. It offers an extensive library of dubbed and subbed anime. With its premium service, you can even enjoy the simulcast anime shows.
Also, Crunchyroll offers an offline viewing service for some of its paid subscribers. Yet if you want to download anime from Crunchyroll for free, try AnyVid. It is free, fast, and easy to use.
Give it a shot!
AnyVid
Download any video from 1,000+ websites
You May Also Be Interested in These Topics