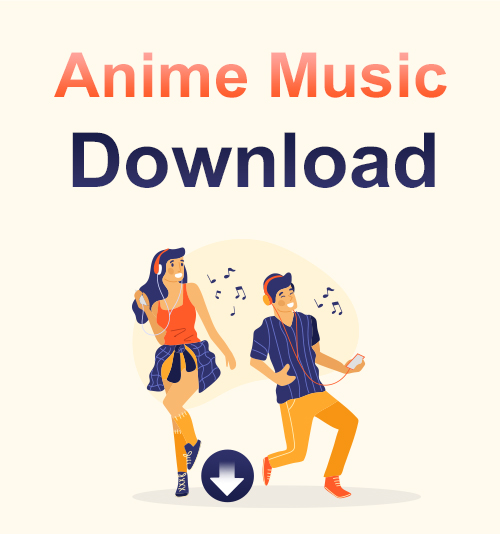 What are the most played anime music for Animeists? Apparently, anime OSTs. Other than the exciting plots and good-looking characters, there is no lack of excellent anime music works.
Many famous Japanese composers and songwriters have been working with anime producers. You can hear the symphony orchestra playing for anime and the popular singer singing anime opening or closing songs.
You must have a deep impression of the background music when you've completely finished an anime series because these songs would be played at the beginning and the end of every episode. Wherever you hear the music again, you will be immediately recall to the plot.
Today, I'm writing this article to recommend 5 excellent anime music download sites that could save your unforgettable anime memories in your local folders.
Perhaps you just want to enjoy a different music genre and beautiful melody, that is totally fine. Here are some practical suggestions for you as well.
Read on and see what I've prepared for you!
Part 1. Top 5 Anime Soundtracks Download Sites
1. Hylia Anime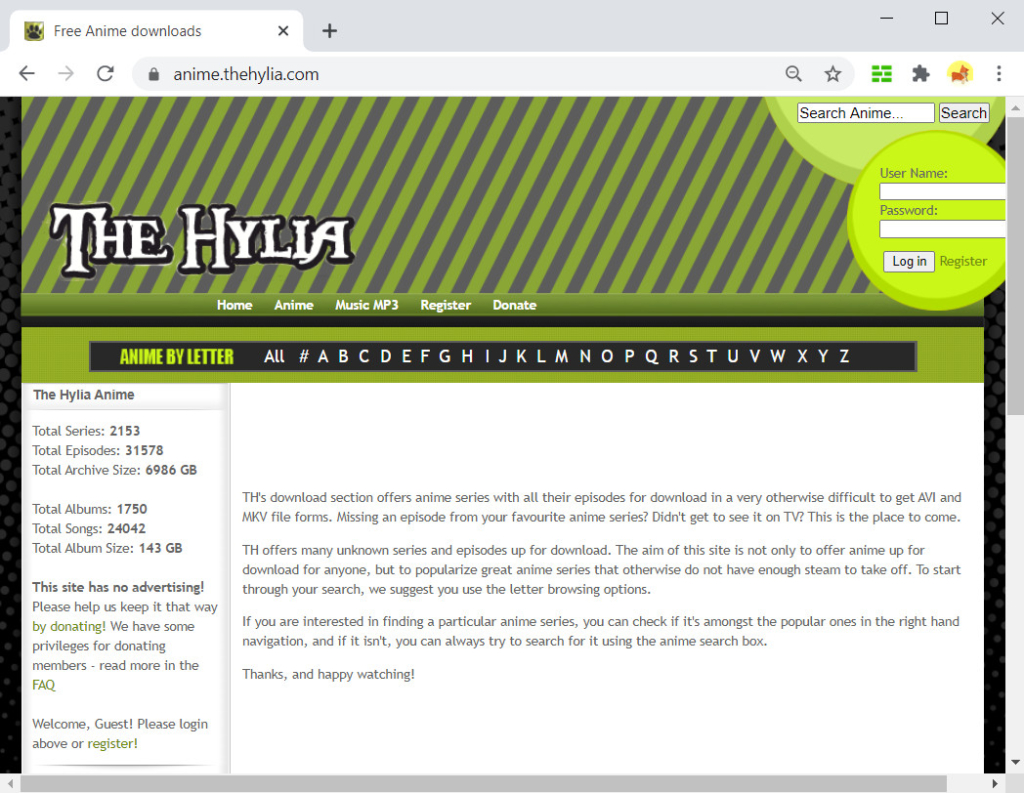 Hylia Anime is a free anime music download site. You can directly search for the anime soundtrack by typing its name into the search box on the top right corner or clicking the first letter of the album name on the alphabetical list.
The Hylia Anime currently offers more than 24,000 anime songs. What's more, this website has no advertising, which gives you a better user experience. After you find the anime music you want to download, you need to log in and start the download task.
The registration process is also free and simple. All you need is an email address to finish the verification. You are allowed to download a whole anime music album at once. This website lists the music's name, length, size, and format for you. Besides anime music, the anime episode download is available on this site as well.
2. Gendou.com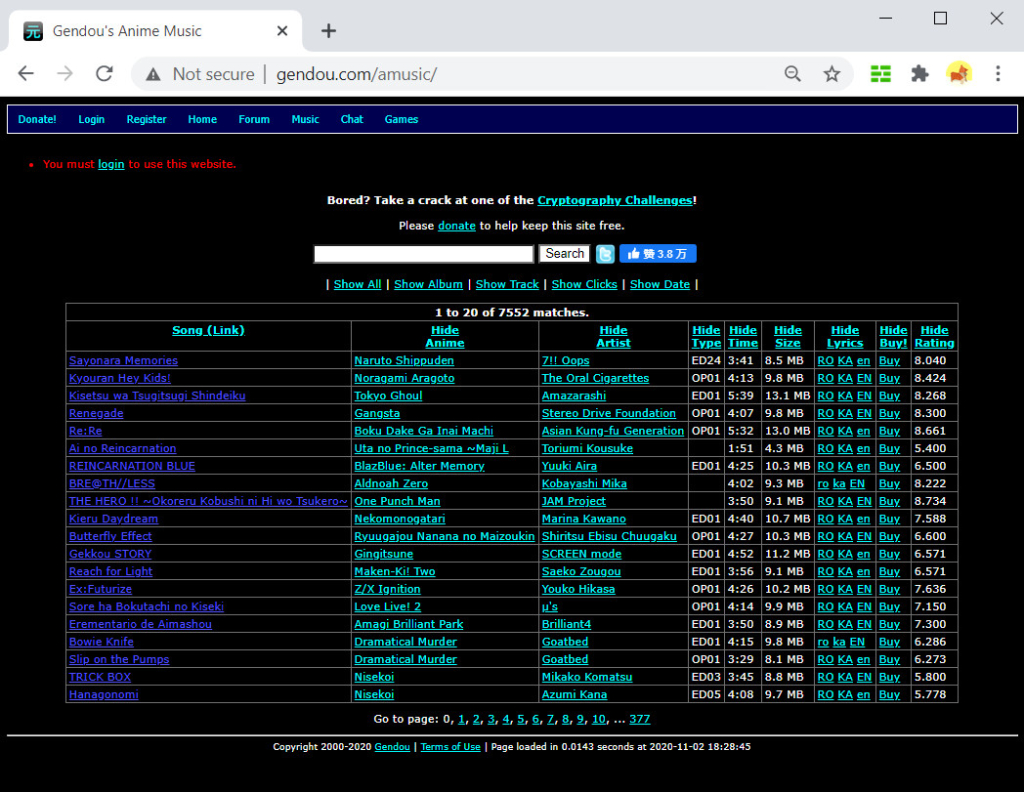 Gendou.com is an anime song download site that was established in 2000. In the last twenty years, this site has been working well and offering a stable download service to users. Gendou is ad-free, and the interface design is minimalist.
You can search for your target anime music by typing the name in the search box. Gendou shows the anime name that the song comes from, the artist, type, length, and size in a table. If you want to check the lyrics, Gendou provides three versions in Romaji, Kanji, and English. Downloading anime music from Gendou needs an account as well. But don't worry, the registration is free and easy.
3. Japan Anime Music Lab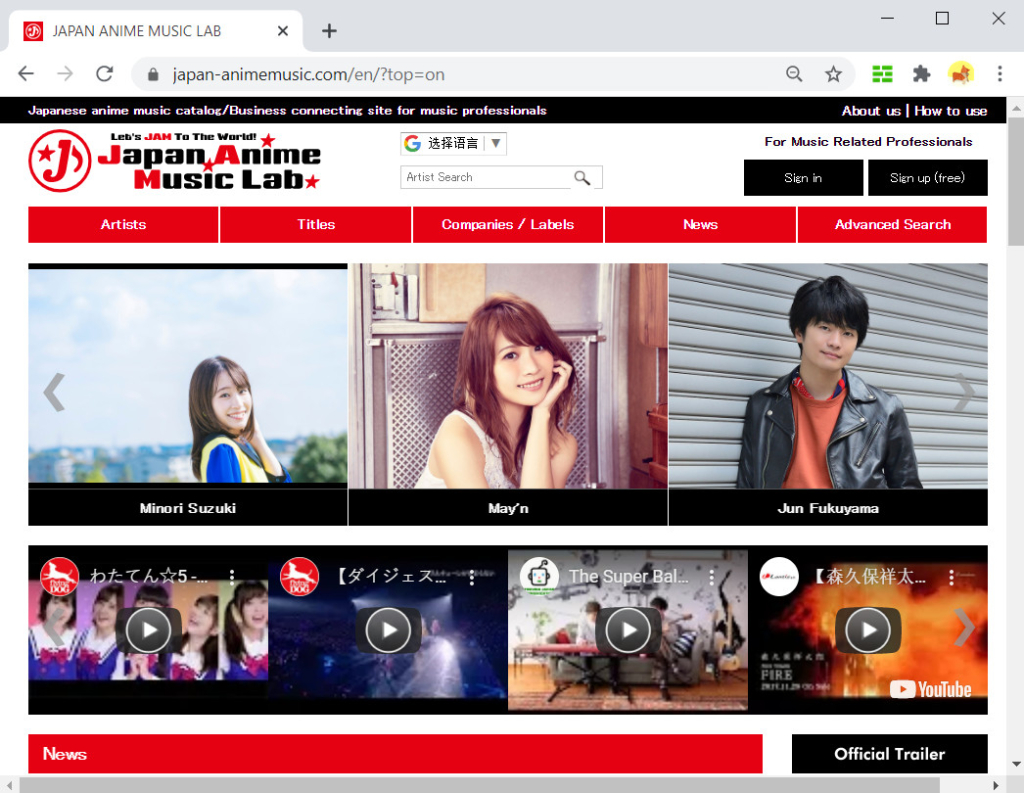 Japan Anime Music Lab is a website that offers free anime music download service to users. You can search for music by artists, titles, or companies/labels. On the homepage, Japan Anime Music Lab also provides some of the popular music videos.
You can click and watch. But like the other anime soundtrack websites I mentioned above, JAM Lab also needs users to create a personal account to access all its function. Compared with other soundtrack download sites, JAM Lab goes above and beyond. It offers the profiles of artists and news.
4. MP3 Anime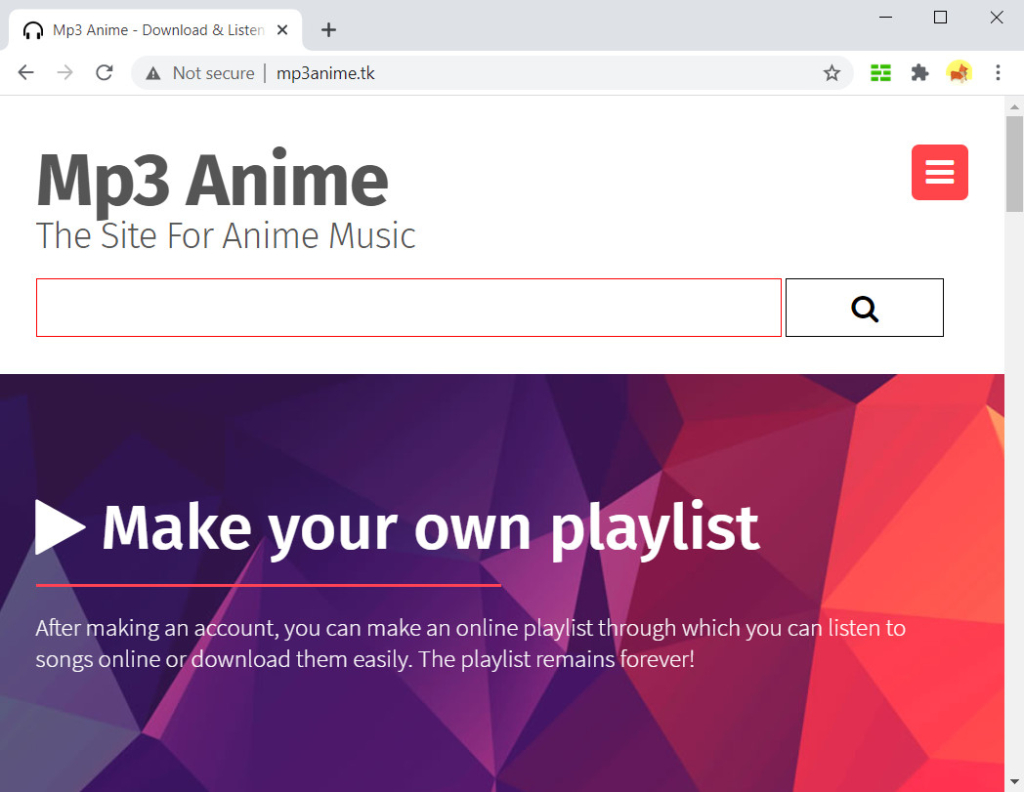 MP3 Anime has a bright and clear interface. All the functional areas are easy to find: you can look for a specific anime song, play random music, or create a new account for future use. However, it's unnecessary to sign up for an account if you only want to download anime music.
Click on the soundtrack's name, and you will see the download button on the right. MP3 Anime names the anime songs with both the song's title and the anime work's name, which is easy for users to manage the downloaded files.
You can create a playlist for users who have an account and give a heart to the songs you like. This website has no ads, and the anime music download is free.
5. Khinsider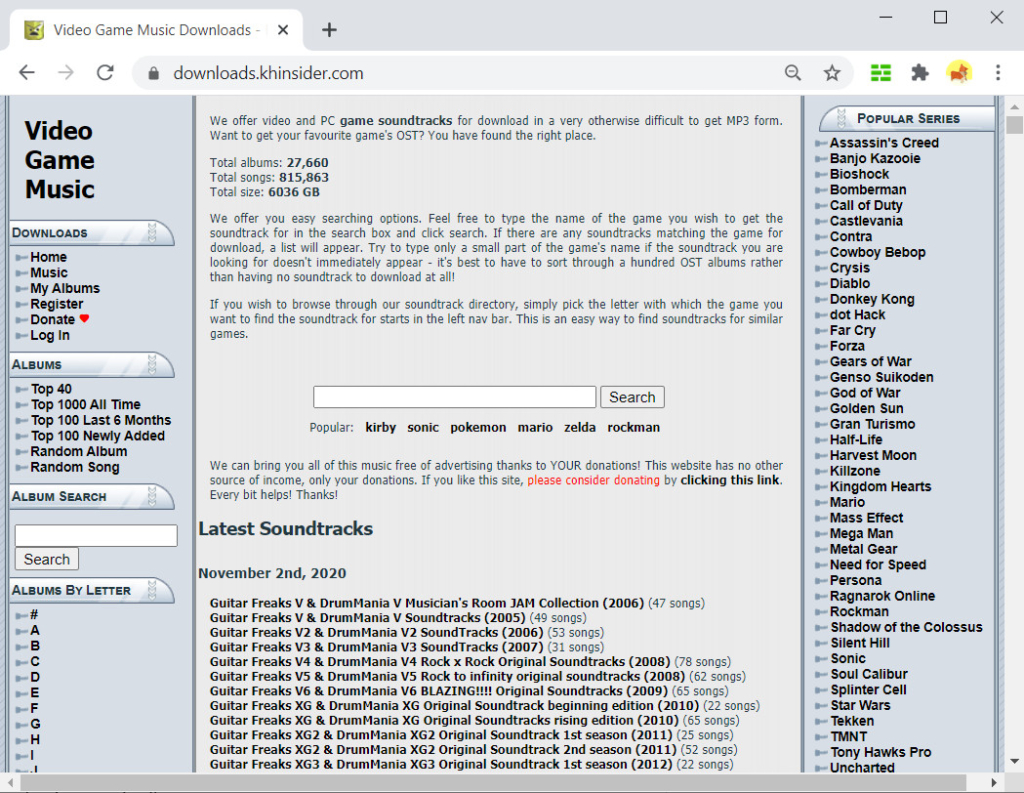 Khinsider has a similar UI design to Gendou.com. Except for texts and download links, Khinsider doesn't have too much decoration. Therefore, you will know exactly what you are going to do on this site. Of course, you are able to search for the anime songs you want directly. On the left menu, you can also see the ranking lists of anime music album.
If you don't have a specific idea yet, try the "Random Album" to gain some inspiration. It's totally free to download anime music on Khinsider. But you need an account to log in. No worries, the registration is not complex.
You can download the whole album in one go, or only one favorite single. It's up to you. Khinsider presents the file format and size, and then you can choose whatever you like to save to your device.
Part 2. Anime Music Download by Downloader Software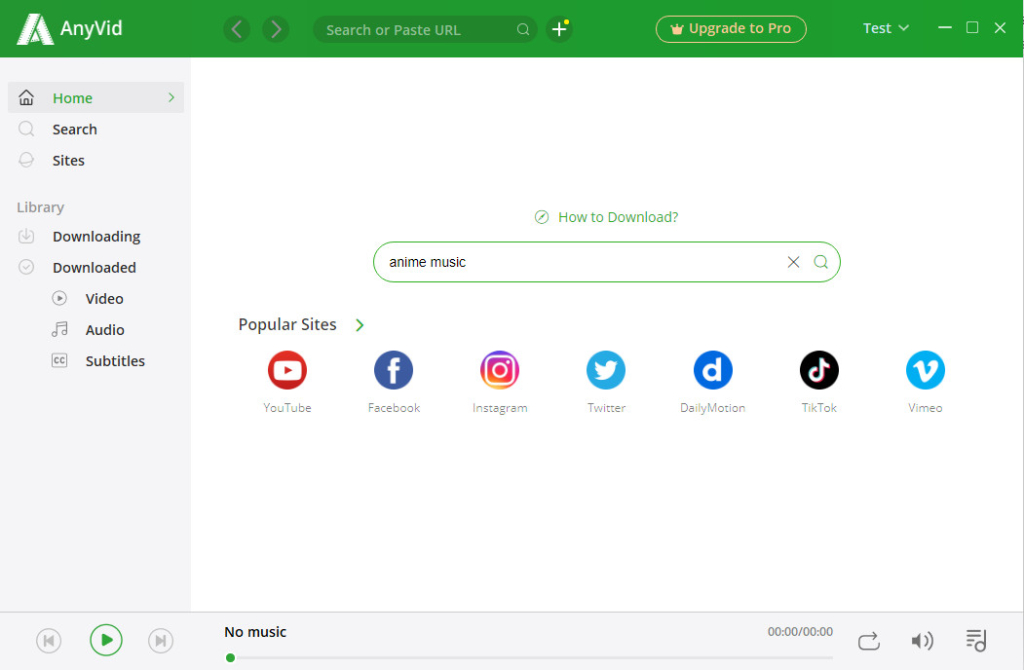 Besides the anime music download sites above, and there's another way to download anime songs fast and safe: get downloader software. AnyVid is on the top list of video downloaders, and I'm confident to recommend it to you.
AnyVid
Download any video from 1,000+ websites
When using AnyVid to download anime music, you won't have any limitation of what website the target link comes from. AnyVid supports video downloads from more than 1,000 sites.
It also allows you to download video and audio separately. For audio files, you can choose from different formats and qualities. AnyVid has 3 times faster download speed than others for 4K and HD video download.
What's more, batch download can shorten the download time as much as possible.
Conclusion
By reading this article, do you have any thoughts about anime music download? Online anime music download sites are handy and efficient.
However, for further download needs, AnyVid is definitely the best fit that you should not miss!
AnyVid
Download any video from 1,000+ websites
Start with the simple installation, let's see how AnyVid would surprise you!
You May Also Be Interested in These Topics