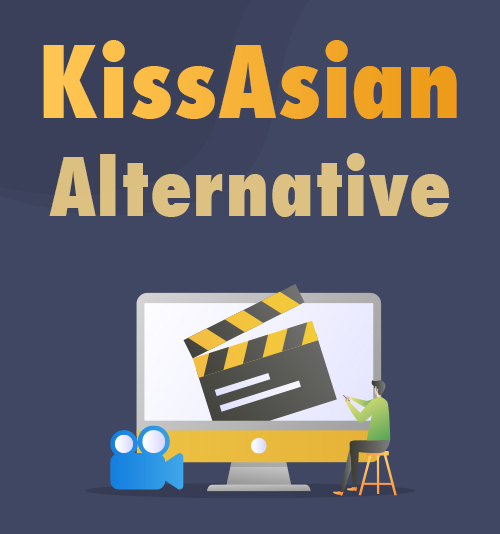 KissAsian is a website to binge drama and variety shows from Korea, Japan, Thailand and other countries.
Different video streaming platform has various resources, that is, you may need to visit many sites to find your favorite drama and variety shows.
Don't worry.
I have sorted out the top 4 best KissAsian alternatives to help you reach the aim.
Let's get started!
Top 4 KissAsian Alternatives for You to Watch Popular Drama
AnyVid is a great KissAsian alternative which allows you to watch drama, TV shows and movies on Android smartphone and Windows and Mac. You can search for your wanted videos directly or copy the web address of any sites like KissAsian to watch your favorite drama, TV series and films instantly. Besides, you also can use the built-in browser to visit popular video sites.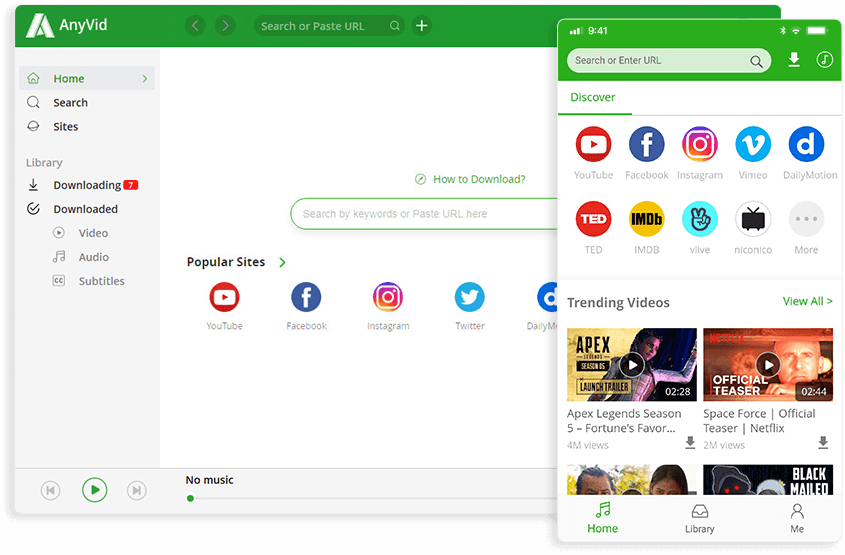 One of the prominent features of AnyVid is that you can use it without charge. This is different from other KissAsian alternatives, which requires you to pay a monthly fee. AnyVid is an ad-free, design-friendly software to provide the best watching experience for you.
AnyVid is not only a powerful software to watch TV dramas and movies but also a professional video downloader to save video as your local files. AnyVid supports downloading 1080p shows and movies in MP4 format at a fast speed. That's great! You can download your favorite drama and films for offline viewing.
Let's learn how to use it.
Enter the name of the drama in the search bar.
Choose the format and download the Korean drama episode.
Download AnyVid and start your trial now!
AnyVid
Download any video from 1,000+ websites
for Windows 10/8/7
for Mac OS X 14+
for Android
Viu is a Hong Kong-based over-the-top (OTT) video streaming website. You can also stream shows, movies, TV series via the Viu app at App Store for iOS devices and Google Play Store for Android devices. It is the best Drama & Movie app for Indonesians, Malaysians, Indians and those from the Middle East and Myanmar! So please mind the region restriction.
Viu provides various kinds of content from Asia's top content providers with local language subtitles. You are able to watch all of these content with subtitles in English, Bahasa Indonesia, Bahasa Malaysia, Burmese, Mandarin & Arabic!
You can stream and even download on Viu for free but require to watch ads. The advertisements are at a length of 25 seconds and of high quality, so they may not bother you.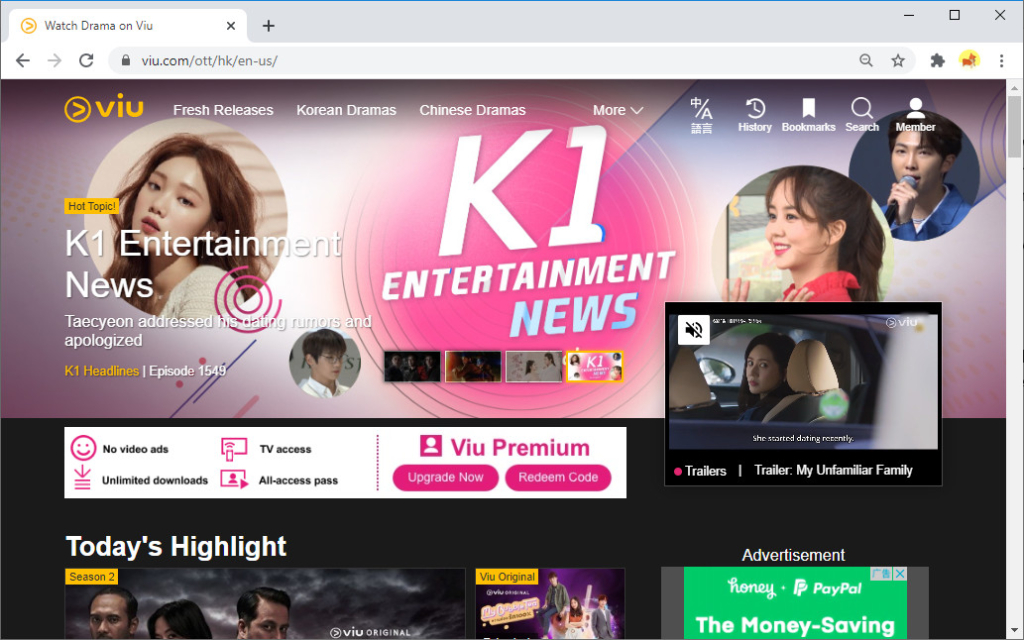 Viki is an American video streaming website found in 2007. You can also browse your preferred dramas, movies, and TV shows with subtitles on mobile for Android and Apple. Viki provides a collection of award-winning series, movies, variety shows, music performances from Korea, Mainland China, Taiwan, and Japan and other countries. You can stream on Viki for free or subscribe to Viki Pass for an excellent HD experience, completely ad-free.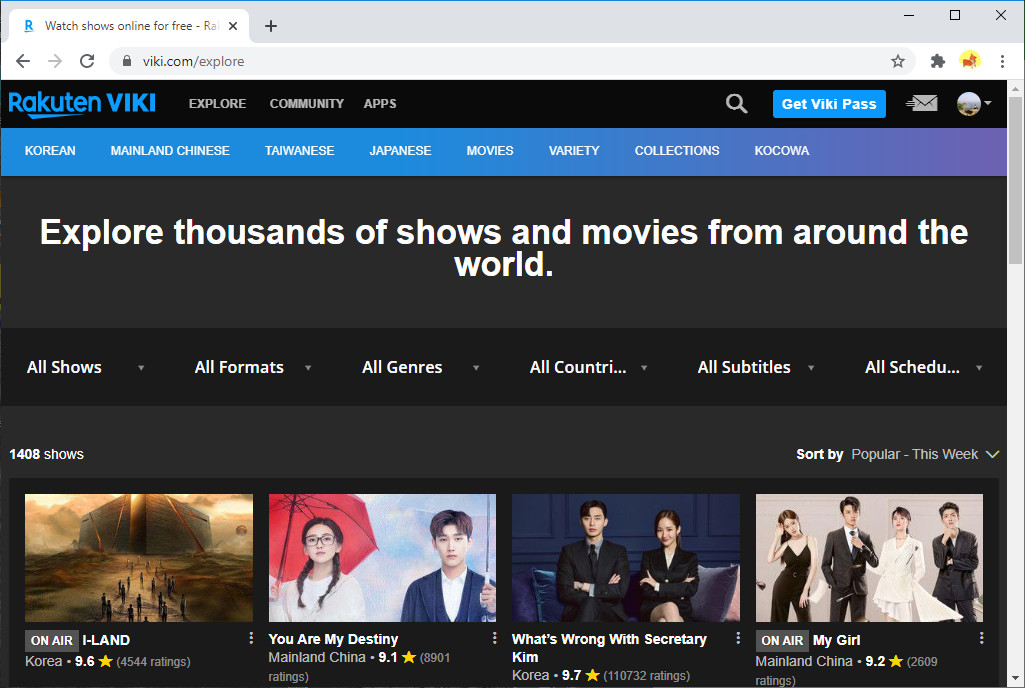 Hulu is an American subscription video on-demand service and over-the-top IPTV service found in 2007. At present, it only serves the United States and Japan. Its ad-supported plan lets you stream a library of 80,000+ episodes of the shows and movies you love on the website and its app for mobile phones. Compared to the above alternatives to KissAsian, Hulu has its award-winning original contents like The Handmaid's Tale and The Act that can give you an exclusive watching experience. Besides, you must make a subscription before start your watching.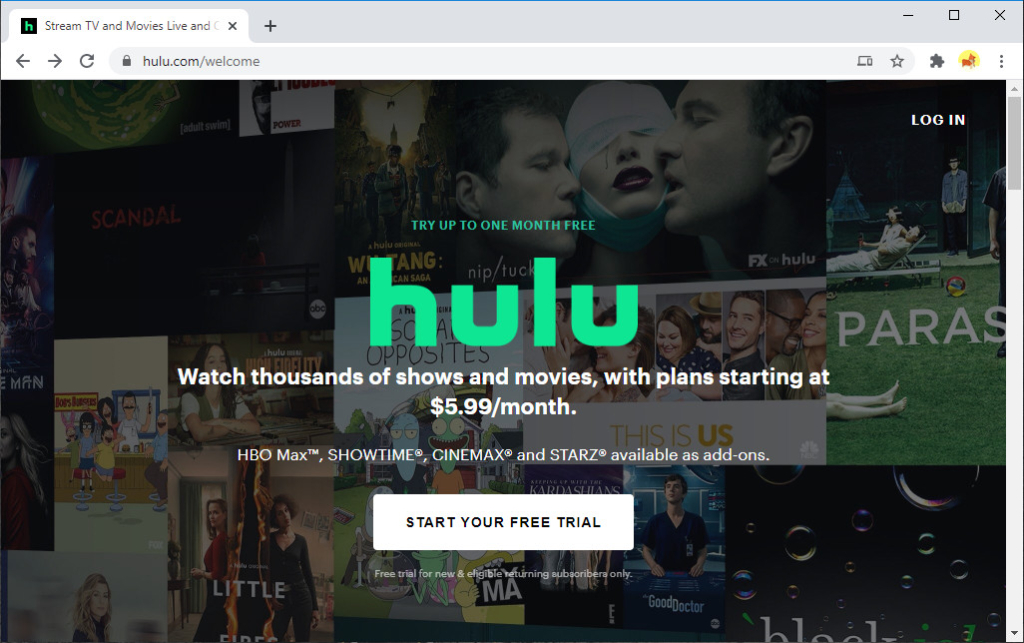 Wrapping up
Among many KissAsian alternatives, which one is your favorite?
It may vary from your watching preference for contents. Keep in mind that many alternatives to KissAsian have area restriction.
Therefore, I recommend using AnyVid to watch dramas, TV series and movies all in one place without a subscription. Besides, download your favorite videos for offline viewing to avoid the unstable internet.
You May Also Be Interested in These Topics