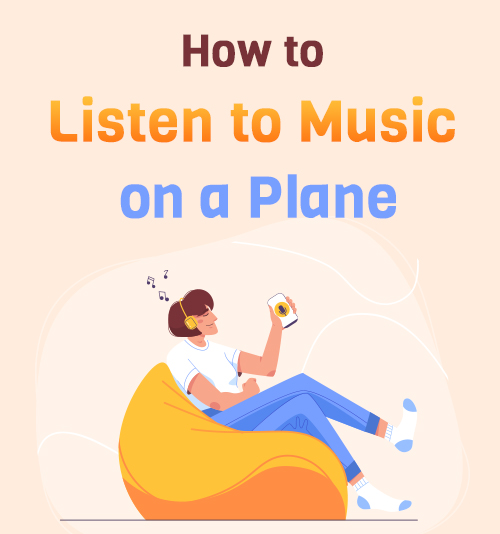 During the Covid-19 pandemic, we were left with restrictions on travel, whether for work or holiday, we found ourselves stuck. Now with most restrictions lifted, the travel bug has bitten us again.
Flights tend to be long and tedious, which is why most of you are wondering how to listen to music on a plane.
You can use many applications, but most require a stable connection. Unfortunately, a stable internet connection is not always possible when you thousands of feet in the air.
This is why downloading songs to your device is one of the best options, and you can listen to music offline at any time.
During this piece, we look at the different ways you can listen to music without WIFI and while your phone's airplane mode is switched on. We look into how to download songs by using an application and an easy online method.
Travel with your favorite artists using these handy tools to download music for offline use anywhere and anytime.
Download Free Music for Offline Streaming
If you have ever heard a song and wanted to hear it on repeat, I am sure you have searched for a way to save it for offline use.
When you are on a flight, your phone needs to be on airplane mode. Which means you can not listen to your music online. This is why download all your favorite songs on https://www.amoyshare.com/online-free-mp3-finder-6/ website.
And here is how you can save all the music from top artists.
Quick Tip: If you're an iPhone user, download the application "Documents by Readdle." Once downloaded, use the in-application browser located in the bottom right corner of the application to follow the next few steps.
Android users can resort to their preferred browser and carry on with these steps.
Visit the https://www.amoyshare.com/online-free-mp3-finder-6/ website. Then you can either search for the artist or song you would like to download in the search bar. In addition, if you do not know the song's name, you can search the name of the album you would like to download.Alternatively, you can copy the URL from the song's music video and paste it into the search bar.
Click on the search button on the right side of the search bar.
After the search is complete, you will see the thumbnail and name of the song you would like to download.
Underneath the song's name, you will see a button with the word "Download" on it. Click on the button.
Once you click on the download button, different download options will appear. These download options give you other formats and quality that you can complete your download.
Select the quality that you would prefer your download to be completed in. Click the download option that corresponds with the quality you would like.
Now your download should start, and you can save as many songs as you would like to be stored on your device.
This means all songs that you have downloaded can be placed into a playlist, and you can listen to music on a plane with no wifi.
Download HD Music for Offline Listening
Although a quick online tool may be easy for one or two songs, when you are like me, who tends to download a batch of songs at a time, AnyMusic Downloader might be a better option for you.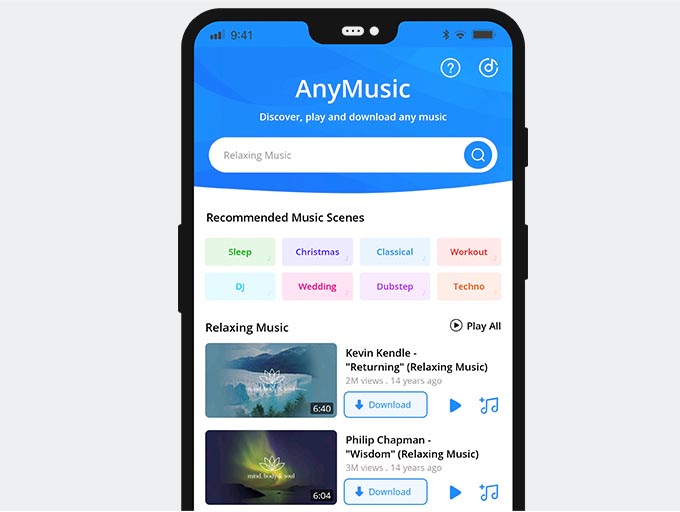 Whenever you know you are going to have a tiresome journey, creating your playlist of offline music is a fantastic idea.
AnyMusic application makes this process even more accessible with a user-friendly system and simple download process.
Here are a few easy steps to download music from this fantastic application. Download and install the AnyMusic application and grab offline music now.
AnyMusic
Get unlimited music downloads in 320kbps
for Windows 10/8/7
for Mac OS X 14+
for Android
Open the AnyMusic application and click on the search bar. Type in the name of the song, artist, or album to find the song you want to download. You can also copy a URL from a different website and paste it into the search bar.
Click on the search icon that looks like a magnifying glass next to the search bar.
Tap on the download button next to the song you would like to download. After tapping the download button, you can pick between different resolutions and formats to complete your download.
Tap on the one you prefer and click download.
In just 2 easy steps, you can download many different songs simultaneously, and you never have to wonder how to listen to music on a plane again. Just use this fantastic app to have unlimited offline access to different songs, artists, and playlists.
Quick Tip: The Android version of AnyMusic application allows you to create unlimited playlists without hassle.
Final Thoughts
Having access to music can make the journey seem much shorter when traveling on planes. This is why this how to listen to music on an airplane guide will be handy.
Explore the available options and enjoy high-quality offline music for free by downloading hundreds of songs with the Free MP3 Finder online tool or the AnyMusic application.
FAQ
Can I use my phone on a plane to listen to music?
Yes, you can use your phone on a plane as long as your airplane mode is enabled. In addition, you can play any music on your device while on a plane.
What app can I listen to music on an airplane?
You can use AnyMusic to download music to your device and listen to all the songs offline while your phone is on airplane mode. You can also use the Deezer application to listen to music while offline, but you will need to pay a monthly fee to save songs for offline use.
You May Also Be Interested in These Topics