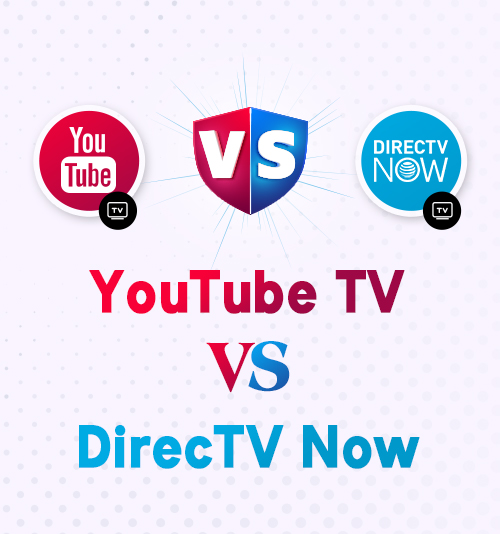 Want to get rid of the expensive cable package?
You need to know YouTube TV and DirecTV Now. YouTube TV is a TV streaming platform covering live sports and trending shows, etc. DirecTV Now (later called AT&T TV Now) is another streaming service providing tons of channels.
Both are frequently-used and much-discussed streaming platforms, but few can tell their differences.
So, YouTube TV vs DirecTV Now: what is the difference between them? Is DirecTV Now better than YouTube TV?
You will find answers here. Besides, if you want to download videos from YouTube TV or DirecTV Now for offline watching, this post will also make recommendations for you.
Hope you can benefit a lot from it!
Without further ado, let's dive right in!
Part 1. YouTube TV vs DirecTV Now
Channels and Price: YouTube TV vs DirecTV Now
To tell the differences between the two paid services, the first thing we need to mention is their pricing schemes.
YouTube TV has adjusted its price very frequently. From April 2019, anyone should spend nearly $49.99 a month for over 70 channels on YouTube TV. It is said that if you pay via Apple, an extra 5$ will be required.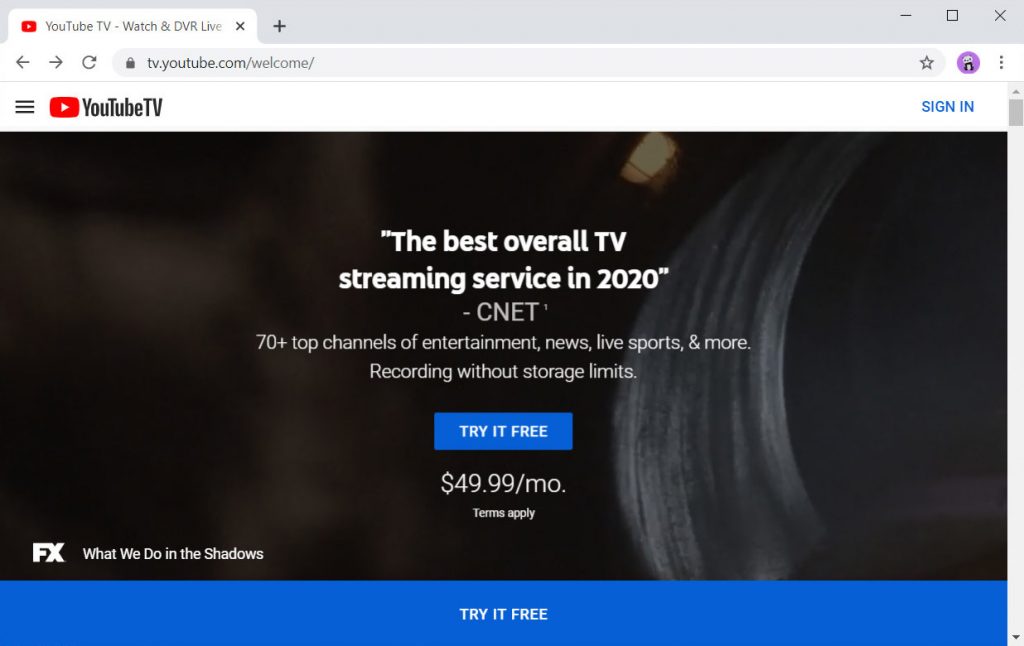 But if you prefer to use DirecTV Now, you will be asked for $55 per month for only 45+ channels. Higher price, fewer channels!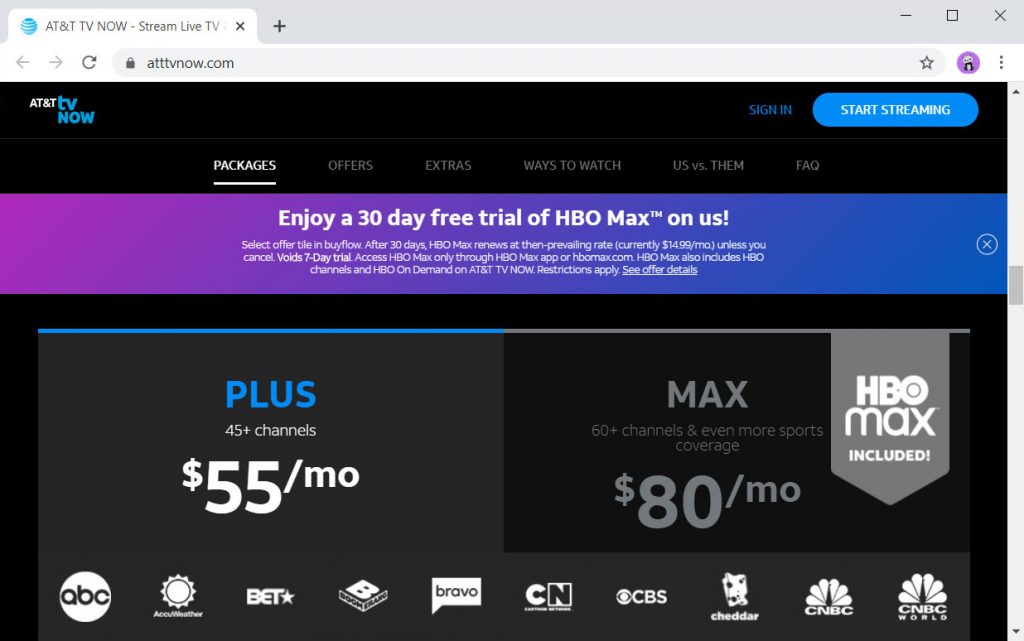 Both of them seem to be a little bit expensive, but a lot cheaper than cable packages. Besides, no long-term contract. You can pay month by month and make cancellations whenever you like.
Supported Device: YouTube TV vs DirecTV Now
In the very beginning, YouTube TV is only supported on a limited number of devices. But now it is increasingly common to see it working on almost all major video streaming devices and TVs from Samsung, Hisense to TCL, and more.
Similar to YouTube TV, DirecTV Now is also compatible with Apple devices, Android devices, Amazon Fire TV devices, Chromecast devices, TVs, etc.
Cloud DVR: YouTube TV vs DirecTV Now
DirecTV Now provides limited cloud DVR storage for its users. With DirecTV Now, you can only have 500 hours of DVR storage. And recordings can only be kept for 90 hours.
But with YouTube TV, you get no restrictions on cloud DVR storage. You are free to record as much content as you want, and recordings can be kept for 9 months. So, if you like recording, YouTube TV should be your first choice.
Simultaneous Streaming: DirecTV Now vs YouTube TV
Similar to other video streaming platforms, anyone using YouTube TV is allowed to stream video on different devices at the same time. If you have a Google account, you can create 6 sub-accounts for every family member, without having to share one password with them.
Same as DirecTV Now, you can use one account to stream videos on up to 3 different devices simultaneously. For example, you watch your favorite soap opera in your bedroom while children watch a cartoon in theirs.
Really convenient!
For the above two services, I prefer YouTube TV because I can get more channels with a relatively low price. I think most of you care more about this, too.
But more often, I tend to download them for my offline watching so that I don't have to worry about the unstable network connection or others.
Therefore, here I will show you an excellent video downloader I've ever used. It is called AnyVid.
Part 2. Best Way to Download Live TV Shows
AnyVid is a powerful video downloader, enabling you to search, watch and download TV shows you like. If you have no time to watch your favorite shows on YouTube TV, you can search and download it with AnyVid. It works well on Windows, Mac and Android.
AnyVid
Download any video from 1,000+ websites
With AnyVid, you can download videos with various formats, qualities and sizes. If you want higher video resolution, try to use AnyVid!
Now, I will show you how to download TV shows onto a computer with AnyVid.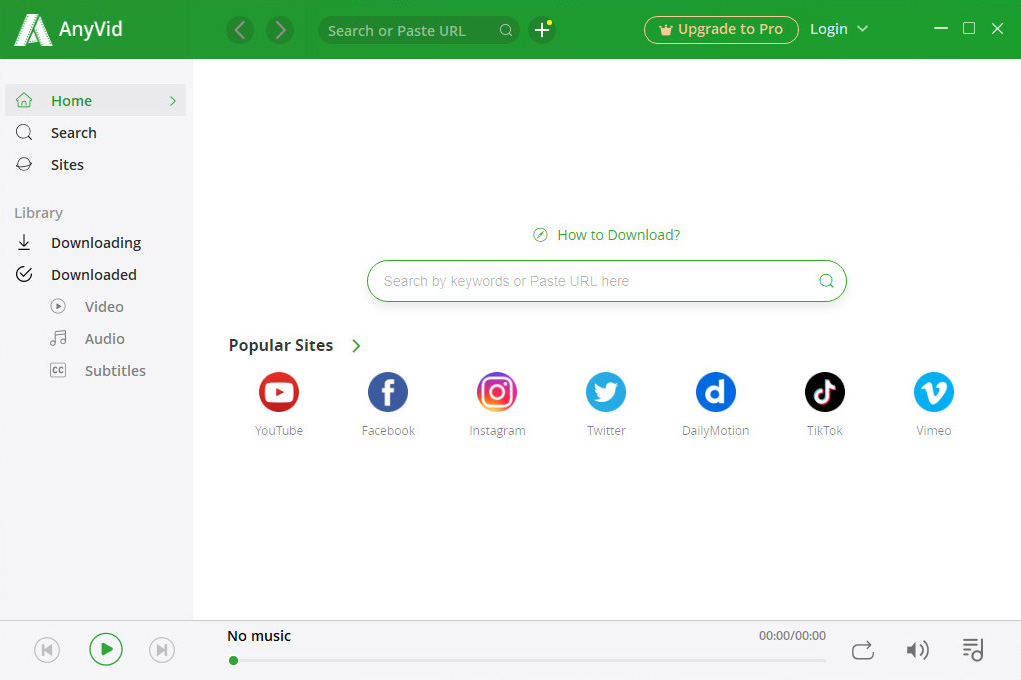 Enter the name of your favorite shows into the search bar of AnyVid.
From the search results, select the one you are looking for and click "More" to select your favorite video resolution and get a download.
That's it! So easy!
Conclusion
YouTube TV vs DirecTV Now: which one is more suitable for you?
I suppose you've had answers in your mind.
But if you have a very tight schedule, I suggest you to use AnyVid to download it for offline watching at any time.
AnyVid
Download any video from 1,000+ websites
Does this post help you? Feel free to leave your voice below.
You May Also Be Interested in These Topics