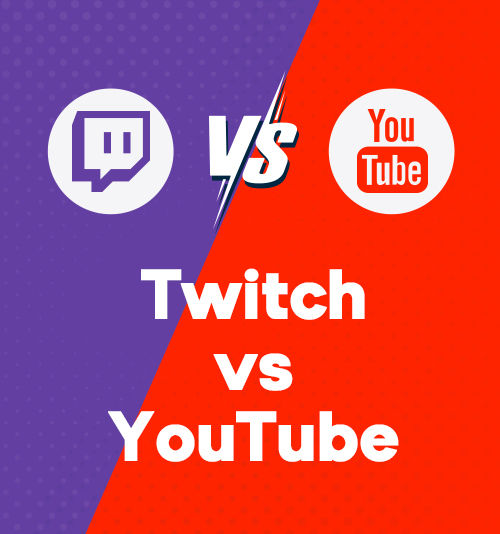 Electronic sports, or eSports, represent an exciting and popular sector for video games. Put simply, eSports are video games played competitively among individuals or teams for ranking, making money, or just for fun.
Twitch and YouTube are two popular platforms for streamers to monetize their channel as they build their audience.
If you are a streamer, which platform should you choose?
Twitch vs. YouTube?
I have made some comparisons between them. Choose the suitable one and start your streaming task. If you find any featured content from these 2 site and want to download Twitch clips and YouTube video for learning, an excellent video downloader is recommended.
Let's have a look!
Part 1. Twitch vs YouTube Gaming
General Introduction
Twitch is a video live streaming platform mainly focusing on content related to game. It was established by Justin Kan and Emmett Shear in San Francisco in 2011 and was acquired by Amazon in 2014.
The initial design for Twitch is to build it into an electronic sports platform (eSports). If you are crazy about eSports, Twitch could be a nice platform for you. Twitch has covered almost all the game categories on the market, including real-time strategy game, fight technology game, race game, first person shooting and so on. Audience could watch other players live gaming video and learn some gaming strategy here. Besides, Twitch will hold some game-related broadcasting programs, talk shows and so on.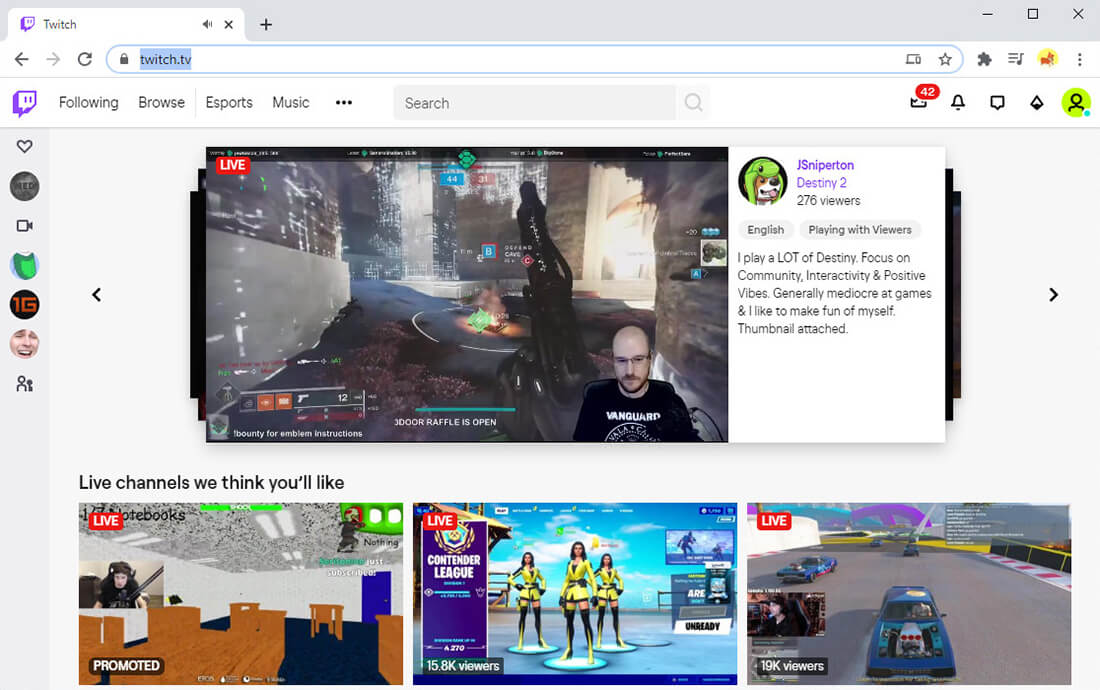 YouTube, one of the largest online video-sharing platform in the world, is a subsidiary of Google since 2006. You could see various videos like video clips, TV show clips, music videos, or educational videos on YouTube. YouTube gaming was put forward in Application and website at first by Google to contend with Twitch in 2015. However, YouTube had closed YouTube Gaming and moved it all to the main site. YouTube Gaming was officially dead, so did the YouTube Gaming app.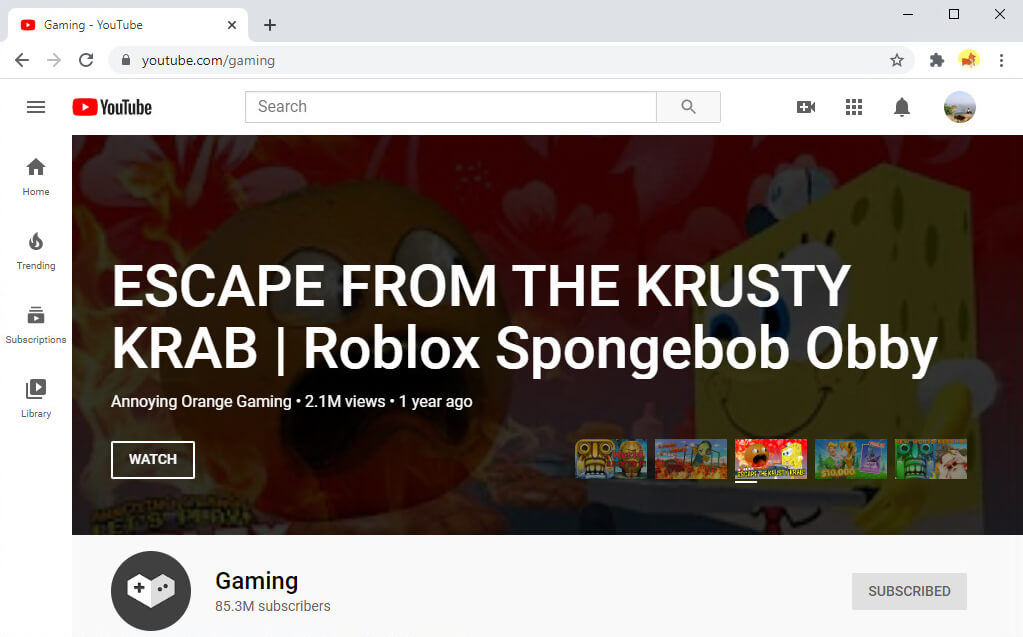 Platform Support
For gamer or influencer, you may have your preferred platform. For video live streaming platforms like Twitch, YouTube Gaming and Microsoft Mixer, PC is popular platform that gets full support.
Twitch: For PC, users can stream to Twitch from Windows, Mac, or Linux operating systems.
Twitch streaming apps are available for mobile devices and video game consoles, including Android and iOS, as well as PlayStation 4, PlayStation 3, Xbox One, and Xbox 360 video game consoles.
YouTube Gaming: Your choices here are much narrow. It mainly offers services to PC users.
Stream on YouTube or Twitch? From the view of platform support, Twitch could be a better choice.
Requirements for Streamer
Being a streamer could be a good career for you if you have passion for playing eSports. The top streamers on Twitch and YouTube play various kinds of games and some of them may attract millions of users to the livestreaming event. Streamers like Ninja, Tfue, Syndicate are some most-followed channels on Twitch. OMGitsfirefoxx, CaptainSparklez, Nightblu3 are popular streamers both on Twitch and YouTube.
The number of the followers varies a lot and the rank for the most popular channel may change quickly so it's not easy to make something you love into your career. You must prepare adequately before taking influencer as your full-time job. There are some basic requirements you need to know to become a professional steamer.
Twitch puts forward Affiliate Program and Partner Program that allow qualified streamers to monetize their channel through cheering with bits, subscriptions, game sales and advertisements.
The requirements to be a member of the Affiliate Program are as followed. Bear in mind that you must simultaneously meet all these four requirements over a 30-day period.
1. Reach 50 Followers.
2. Stream for 8 hours.
3. Stream on 7 different days.
4. Have an average of 3 viewers.
To apply to the partner program would be much difficult. Partners are the best broadcasters that the Twitch community has to offer. However, there are no set statements to become a Twitch partner.
Is it better to stream on YouTube or Twitch? Let's know how to be a streamer on YouTube Gaming.
YouTube Gaming allows streamers to earn money from Ads, YouTube premium subscribers and so on. To make this, you need to be part of the YouTube Partner program (YPP), which may be a little harder than becoming an affiliate on Twitch. Followed are three main requirements to be eligible for YPP.
1. Be in good standing with YouTube
2. 4,000 public watch hours in last 12 months
3. Have at least 1,000 subscribers
Once your channel crosses the thresholds, you can sign up for a Google AdSense account to earn money.
Part 2. How to Download Video from Twitch and YouTube Gaming
If you are crazy about eSports or want to elevate your gaming skills, watching how the top streamers play games could help you improve your skills. Watching the game video often, especially for some decisive skills, can speed your improvement quickly. May be you can also become a popular streamer with the skills and strategies get from others!
If you are already a good streamer, watching videos of the streamers behind you to analyze why they have more followers than you!
It may frustrate or disappoint you if the streaming video suddenly can not be loaded for the unstable internet. So, how about downloading the gaming video for offline viewing?
Sounds good!
As you already know, you can't download videos from Twitch or YouTube Gaming directly. Here comes a professional video downloader, AnyVid, to help you download whatever video you like on Twitch and YouTube.
AnyVid supports downloading video from Twitch and YouTube on Android, Windows, and Mac. Let's learn how to use it to download Twitch video.
Copy an URL from Twitch.
Launch AnyVid on your desktop, and then paste your URL in the search bar.
Download the Twitch gaming video.
Pretty cool! Download AnyVid and start your offline gaming video watching.
AnyVid
Download any video from 1,000+ websites
for Windows 10/8/7
for Mac OS X 14+
for Android
Conclusion
Video games matter more than ever in these days. Especially at the time when our world is facing so much uncertainty, video games are bringing us together. Different people, friends or family can play together with the connection of the internet.
Have you made your decision on whether to become a steamer? Streaming on Twitch vs YouTube? Welcome to leave your comment in the below box.
You May Also Be Interested in These Topics