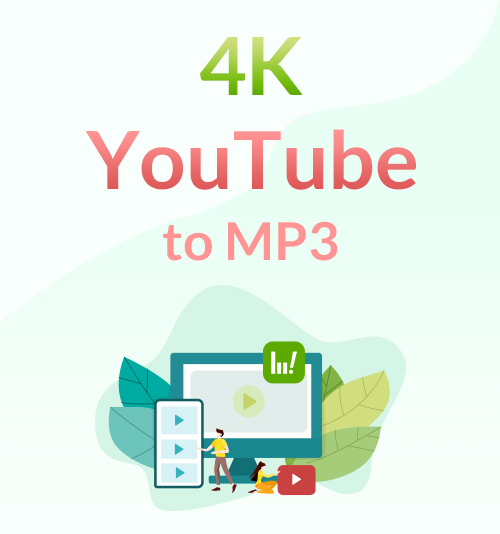 YouTube 4K videos curate not only the finest footage but also excellent audio quality. Recently, I got indulged in the vivid background music of YouTube 4K nature videos. It would be exciting if I could listen to such pleasing music offline!
However, it is not easy to rip 4K YouTube to MP3.
There is a famous downloader called 4K YouTube to MP3. However, it fails to work without any hints. I also test many other downloaders and converters. Some require a subscription for MP3 download while others look unsafe to use.
Luckily, there are still some excellent YouTube video and audio downloaders. I am so glad to share them with you. These YouTube to MP3 downloaders include desktop programs, Android apps, and online tools. I bet you can find a suitable one.
Let's move on!
Part 1. 4K YouTube to MP3 Downloader
1. AnyVid Downloader
AnyVid downloader has earned a place in the video downloader market. It makes 4K YouTube to MP3 download much more straightforward than its peers. AnyVid features smart search and mass download functions. Hence, you can search for 4K YouTube videos quickly, and download them to MP3 in bulk. The downloadable MP3 qualities include 128kbps, 192kbps, and 320kbps.
Aside from that, you can download 4K videos to MP4 as well. AnyVid is far more than just a 4K YouTube to MP3 downloader. It supports video downloads from 1,000+ sites. You can download MP4 and MP3 from YouTube, SoundCloud, TikTok, etc. Plus, AnyVid features a 3X faster download speed to convert YouTube 2 MP3.
How to convert 4K YouTube to MP3? The steps are easy.
Before we start, please install AnyVid on your Windows, Mac, or Android.
AnyVid
Download any video from 1,000+ websites
Please copy the link of the 4K YouTube video and paste it onto the AnyVid search bar. Then click the search icon to search for the video.
Once the result shows up, you will see two buttons on the page – MP4 and More. Click the More button and pick an audio quality to start MP3 download. AnyVid allows you to convert YouTube to MP3 in high quality.
Wait for a second, and AnyVid will rip the audio from YouTube.
The download process is easy.
Have a try right now!
2. 4K Video Downloader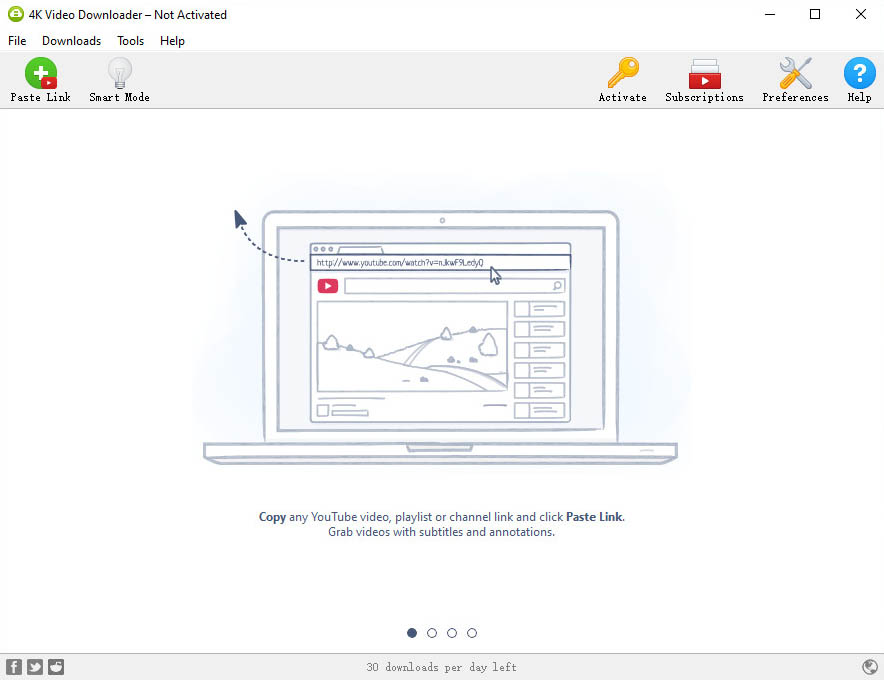 4K Video Downloader stands out from others when it comes to downloading videos from YouTube. Maybe you have heard its companion – 4K YouTube to MP3. They belong to the same company.
However, when I am writing this post, 4K YouTube to MP3 fails to work without warning. 4K Video Downloader, on the contrary, does a perfect job. It can not only convert YouTube video to MP3 but also download the full YouTube playlists easily. Furthermore, 4K Video Downloader features the Smart Mode function. You can enable this service to download videos with one click.
However, 4K Video Downloader takes a longer time in parsing video link. Otherwise, it is awesome as a 4K YouTube to MP3 converter.
3. DVDFab Downloader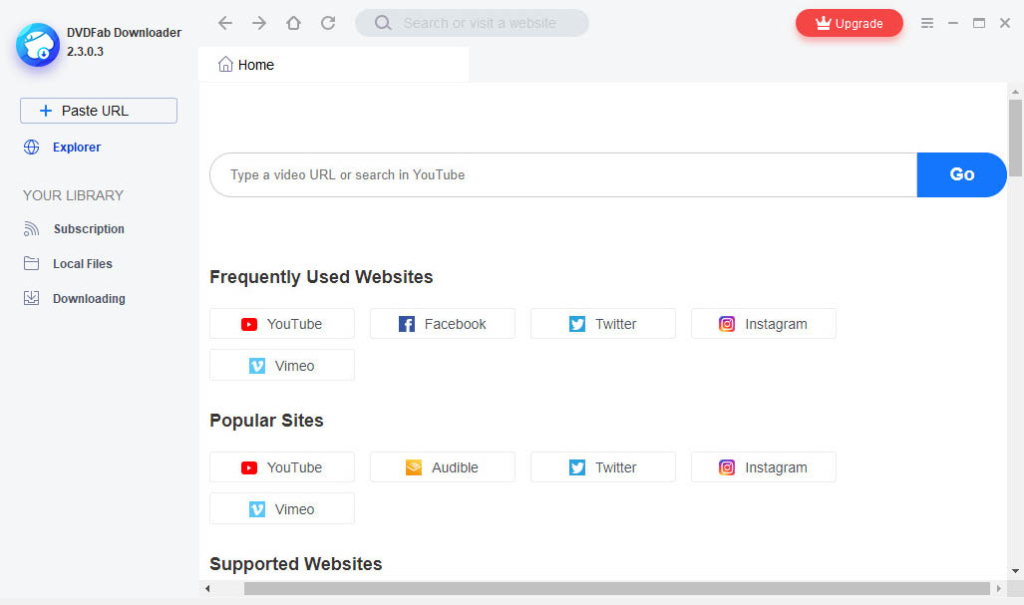 DVDFab Downloader is a nice 4K YouTube to MP3 downloader. It features a simple interface so that you can explore YouTube in handy. Besides, you can convert 4K YouTube to MP3 quickly. Particularly, DVDFab offers 5 Turbo-Speed downloads for free. With this service, you can download YouTube videos at a superfast speed.
Yet, the download process is far from perfect. DVDFab can't spot URL automatically. Also, it doesn't give us the output audio & video formats and size in detail. Additionally, DVDFab only allows you to download YouTube videos for free. If you want to download videos from other websites, you have to upgrade to a Premium account.
Part 2. 4K YouTube to MP3 for Android
4. AnyVid Video Downloader for Android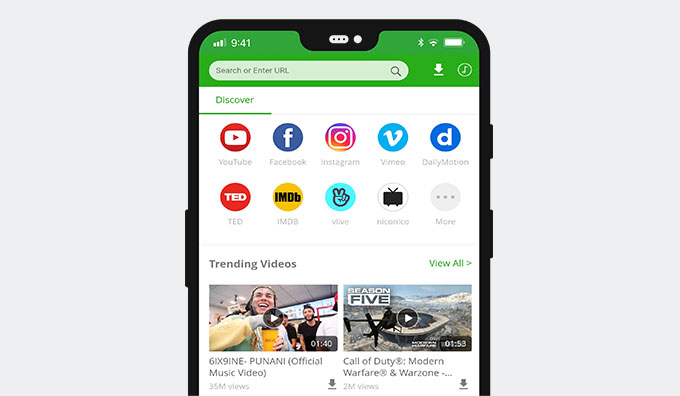 As a perfect app for Android, AnyVid downloader is small but powerful. You can rely on it to convert 4K video to MP3 in no time. AnyVid enables you to download YouTube MP3 in 128kbps, 192kbps, and 320kbps qualities.
AnyVid offers 2 ways to download YouTube videos. You can copy the video link from the YouTube app, then paste it into the AnyVid search bar. Then, AnyVid will offer all the downloadable options in MP3 & MP4. You can pick an MP3 quality and start the progress.
Besides that, AnyVid has embedded many popular sites into its small program. Thus, you can download YouTube videos while viewing them.
On top of that, With AnyVid, you can convert any 4K video to MP3. Because AnyVid supports video downloads from YouTube and other 1,000+ sites.
Additionally, AnyVid is safe, clean, and ad-free. Neither irritating ads nor intrusive pop-ups will bother you.
Have a try right now!
AnyVid
Download any video from 1,000+ websites
5. Videoder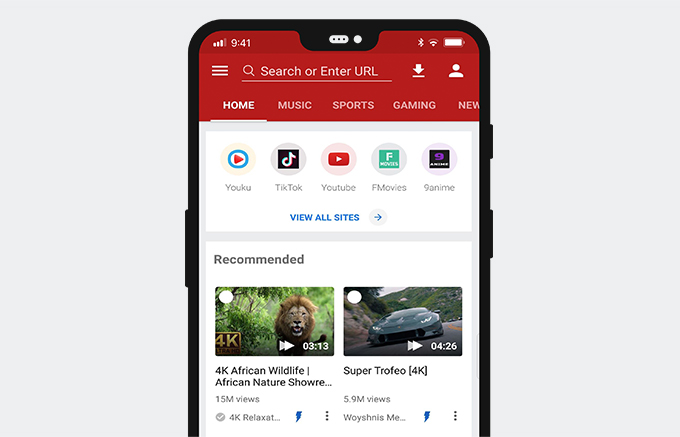 Videoder is also a free YouTube video to MP3 download app. I like this video downloader because it makes the download process smooth. Every time you paste a video link, it analyses the link automatically and offers downloadable data soon. It is capable of turning YouTube videos into MP3 and M4A audio formats. However, the highest audio quality is 256kbps, and 320kbps is not available.
Just like many other downloaders, Videoder has sponsored ads. Yet they won't cause much trouble during the download process. And you can remove them via a Premium plugin.
6. InsTube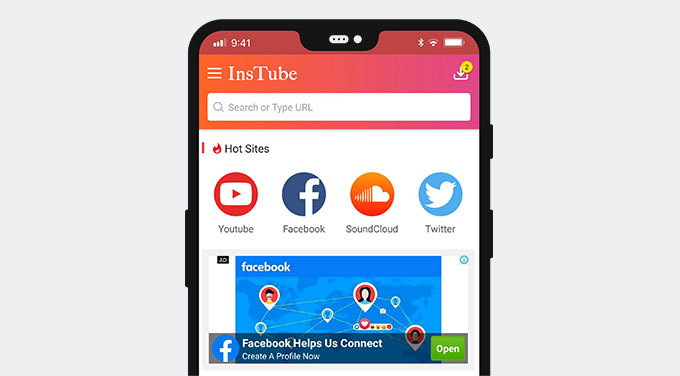 InsTube facilitates the video download process to convert 4K YouTube to MP3. When you find a favorite 4K video on YouTube, play it. Then, tap the "Share" icon and further choose "Download with InsTube" to switch to InsTube. InsTube will parse the video link immediately. InsTube offers only one quality for MP3 download, but it downloads at a superfast speed.
There are many irritating ads on InsTube. But considering its free service in downloading videos and audio from roughly 50 sites, it is reasonable.
If you are fed up with annoying ads, you can try AnyVid. It offers a clean and ad-free service to convert videos to MP3 from 1,000+ sites.
Part 3. 4K YouTube to MP3 Online
7. AmoyShare Free Video Downloader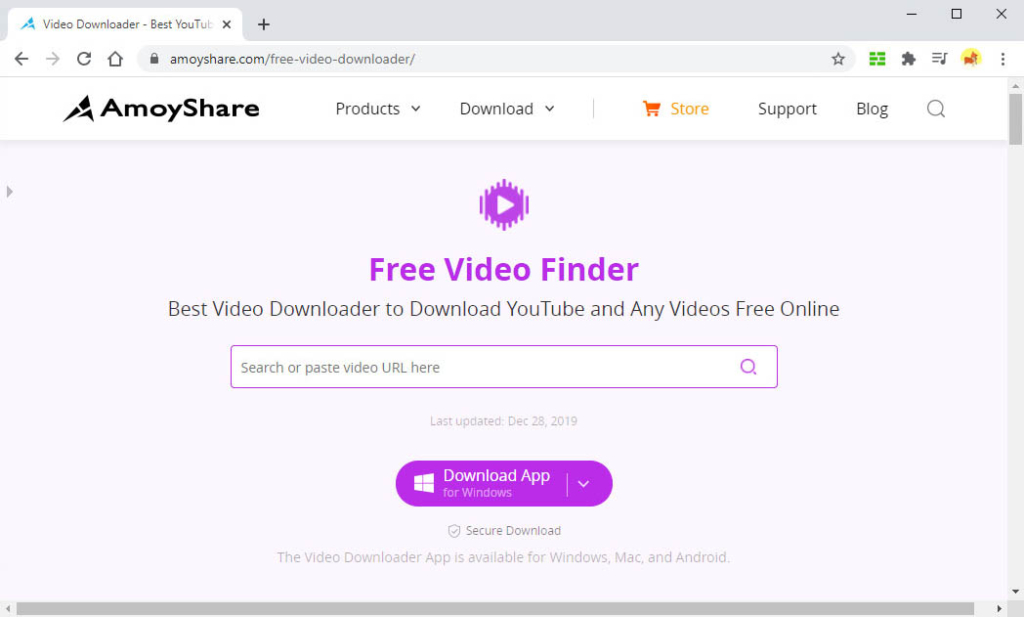 There are many online tools to convert YouTube videos to MP3. However, most of them are full of irritating ads. Or they will direct you to irrelevant pages. Hence I handpick the best website to convert 4K video to MP3 online.
Best website?
Yes! Amoyshare Free Video Downloader is the best site to convert 4K videos to MP3. This site is safe and clean. Neither ads nor clickbait will waste your precious time.
Besides, AmoyShare Free Video Downloader works effectively to save YouTube to MP3. It allows you to search for a YouTube video via title or artist. Or you can paste the video link and follow the prompt to get the job done. Plus, AmoyShare provides a fast 4K YouTube to MP3 download service. You can download videos and audio in a fast way. Moreover, AmoyShare supports video downloads from 250+ sites.
Give it a shot!
Conclusion
I have listed 7 best solutions to convert 4K YouTube to MP3. Which one wins your heart?
AnyVid is a universal video downloader for computers and Android. You can download videos or convert them to MP3 in a flash.
Have a try!
You May Also Be Interested in These Topics