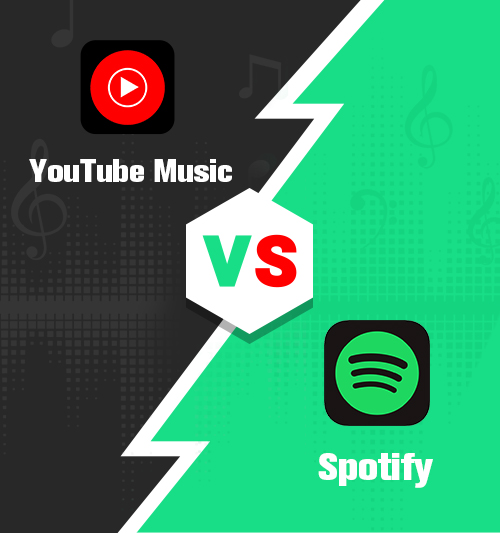 YouTube Music and Spotify are two powerful music streaming websites worldwide.
The struggle of "YouTube Music vs Spotify" never ceased because both of them are followed by millions of music lovers.
Have you ever used YouTube Music or Spotify? Which do you like better?
If you are still torn between them, you've come to the right place.
This post will reveal their differences to you from 3 aspects, including premium cost, content and sound quality.
After that, you will be recommended the best way to download audio from YouTube Music and Spotify.
Can't wait for that?
Let's get started right now!
Part 1. YouTube Music vs Spotify
Spotify vs YouTube Music: Cost of Premium
The price of YouTube Premium is the same as that of Spotify.
If you want YouTube Music Premium for yourself, you need to pay $9.99 a month. For a family plan, $14.99. And then, you can enjoy ad-free music and background playbacks.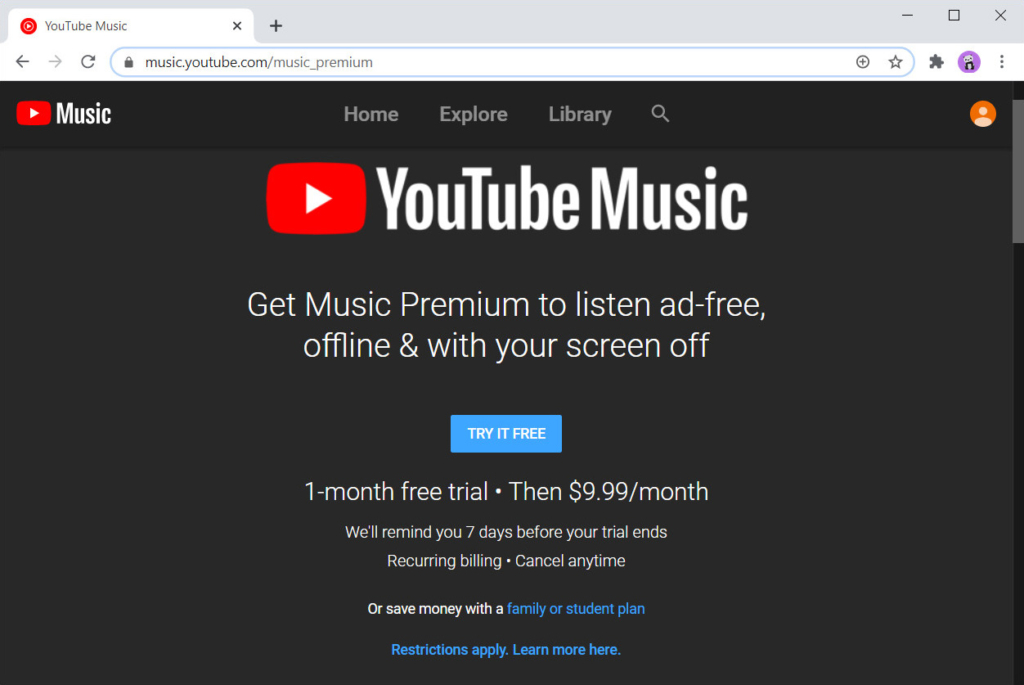 But if you are not happy with it, you can use Spotify. Spotify asks $9.99/month for individual use and $14.99 for family use. Yeah! The same as YouTube Music! Spotify Premium also removes ads and unlocks offline play for its subscribers. But please note, if you subscribe to the family plan for more than one member, you must pay for the accounts at the same billing address.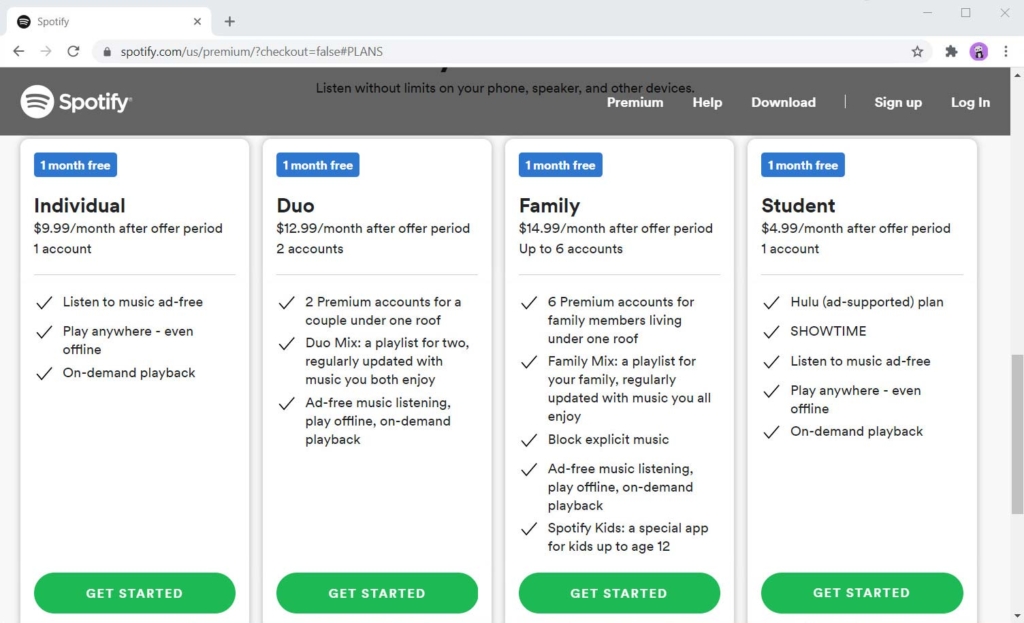 Spotify vs YouTube Music: Sound Quality
It is said that YouTube Music launched its service with 128kbps audio, but now it has doubled it to 256kbps. But this is only available to YouTube Music Premium subscribers. As an unpaid user, you only get the original one.
In comparison, Spotify provides 160 kbps audio for its desktop users and 96kbps for mobile users. But if you are a paid user, you can enjoy 320kbps Spotify audio on your computer.
Caring more about sound quality? I suggest that you use them and determine by yourself.
Spotify vs YouTube Music: Content
Spotify includes 60 million songs on its catalogue. Visitors can browse music by different classifications. For example, you can filter music according to "Pop," "Hip-Hop" and "Jazz," etc. With Spotify, you can also create and share your own playlists.
But so far, no exact number for songs on YouTube Music. Some say it has at least 50 million songs. But it is seemingly far more than this. YouTube Music is said to have the biggest library in the world. It offers official tracks, deep cuts and remixes that you can find nowhere. Sounds fantastic, right?
I have used both of them; both are good options to play music. Some prefer excellent sound quality; some care more about its content. It is up to you to decide which one you want to use.
But if you are a music lover, I guess what you need most is to get music downloads for offline listening, instead of enjoying them online. Unfortunately, both YouTube Music and Spotify offer downloading services only to its Premium users.
So, is there any other way to download music from both platforms for free?
Sure! Let me show you.
Part 2. Best Way to Download Music for Free
AnyMusic is the most capable music downloader for your mobile phone and computer. With AnyMusic, you can download music from Spotify and YouTube Music at fast speed without sign-in. Before downloading your favorite music, there are many music qualities available to you. If you are pursuing HD audio, AnyMusic should go to your list. It provides audio qualities, ranging from 128kbps to higher.
AnyMusic
Get unlimited music downloads in 320kbps
Want to know how to download music from Spotify and YouTube Music for free?
Awesome! Let's see.
Launch AnyMusic, and then enter the name of your favorite YouTube Music or Spotify song into the search bar. Click the "Search" icon.
After search results show up, select the music you want.
Press "More," and then you will see different audio qualities. Choose your favorite to get a download.
With AnyMusic, it is incredibly easy to download music from Spotify and YouTube Music. Only 3 steps!
Conclusion
After reading this post, I suppose you've also been very clear about the comparison of "YouTube Music vs Spotify."
Each has its own pros and cons. It is up to you to decide which is the most suitable one for you.
But if you want to download your favorite YouTube Music or Spotify songs for offline listening, AnyMusic should be your best option. YouTube Music and Spotify provide no downloading service for its unpaid users.
On the contrary, AnyMusic is free, safe and easy to use. You can download any music you like with just 3 steps for free.
AnyMusic
Get unlimited music downloads in 320kbps
Come on! Try it and share your voice below.
You May Also Be Interested in These Topics