We may find some particular songs that don't support direct downloading, or sometimes we want to listen to wonderful music repeatedly without consuming the internet data pack, or maybe we come across a piece of valuable music, but sharing it becomes a challenge due to platform restrictions. That is where a streaming audio recorder comes into the scene.
A streaming audio capture tool can let you record whatever streaming music and save it.
In this article, we'll show you how to record streaming audio on any device in eight ways.
How to Record Audio from Website
Sometimes, you may prefer listening to music on the web without installing any music software, yet still desire to record streaming audio for offline listening. Can this be achieved? Yes! Here, we'll introduce you to two online tools for recording audio from websites; read on to learn more about them!
Record Streaming Audio by AmoyShare Online Voice Recorder
AmoyShare Online Voice Recorder is a free streaming audio recorder and does not require registration to record streaming audio. As a versatile tool for recording streaming music, it can handle voice recording easily and able to restore audio quality with minimal loss and let you have a more pleasant listening experience. If you prefer to record audio from website or are looking for an easy way to capture audio stream, there's no doubt it's best for you.
Features:
● Record audio easily

● Simultaneous audio and voice recording

● Multiple export format
Record without limits on number of times
Simple export of recorded audio files
Capture Audio Stream by VEED's Online Voice Recorder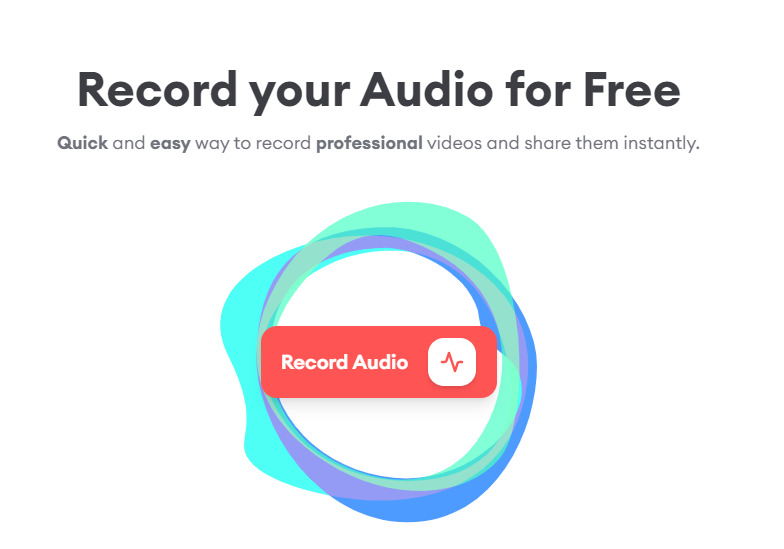 VEED's Online Voice Recorder is another alternative online streaming audio recorder. Its functions are relatively complete, of course, which makes it not as simple and easy to use as other tools. VEED is a good choice if you have further needs for recording streaming music. It's worth mentioning that VEED's Online Voice Recorder can let you share without downloading, which is undoubtedly a convenient feature.
Features:

● Record video and audio

● Transcribe voice recordings

● Advanced features like adding subtitles
Clean background noise
Share without downloading
Watermark included in free version
How to Record Streaming Audio on PC
If you are using a PC device and looking to rip streaming audio, there are a dizzying number of recording tools. After testing, we recommend the following two tools that may fulfill your audio recording requirements: DiReec Screen Recorder and Audacity.
Record Streaming Music by DiReec Screen Recorder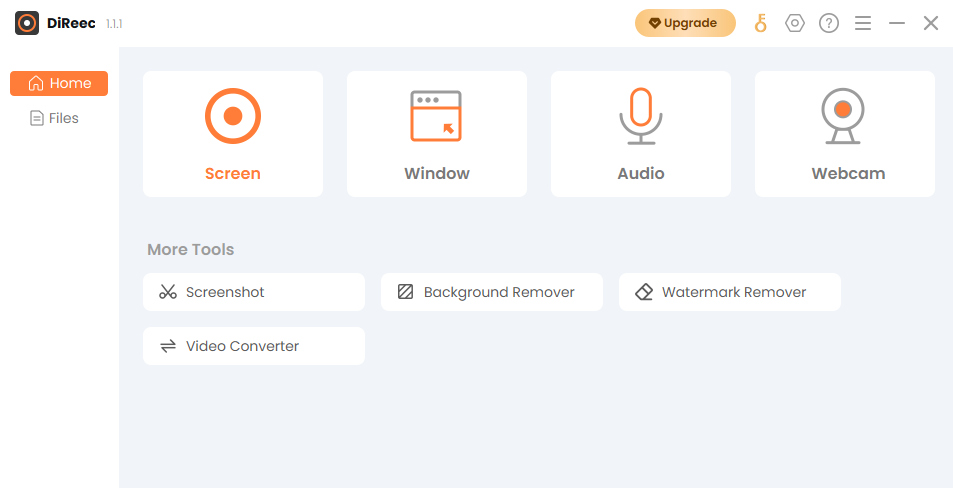 As a multi-function screen recording tool, DiReec Screen Recorder is, of course, able to record streaming audio as well. It can be a reliable streaming music recorder because it has a powerful noise reduction feature that provides you with more desirable music without the distraction of excessive noise. If you record a section of music repeatedly but don't want to re-record, the edit feature can be an excellent solution to this problem. Multiple export formats are also supported, which can maximize the convenience of sharing your recorded music on various social media.
Screen Recorder
Capture HD video and audio instantly
for Windows 10/8/7
for Mac OS X 14+
for Android
Features:

● Record video and audio

● Noise reduction

● Task scheduler for regular recording
No watermark
Multiple export formats
Minimal editing capabilities
Streaming Audio Capture by Audacity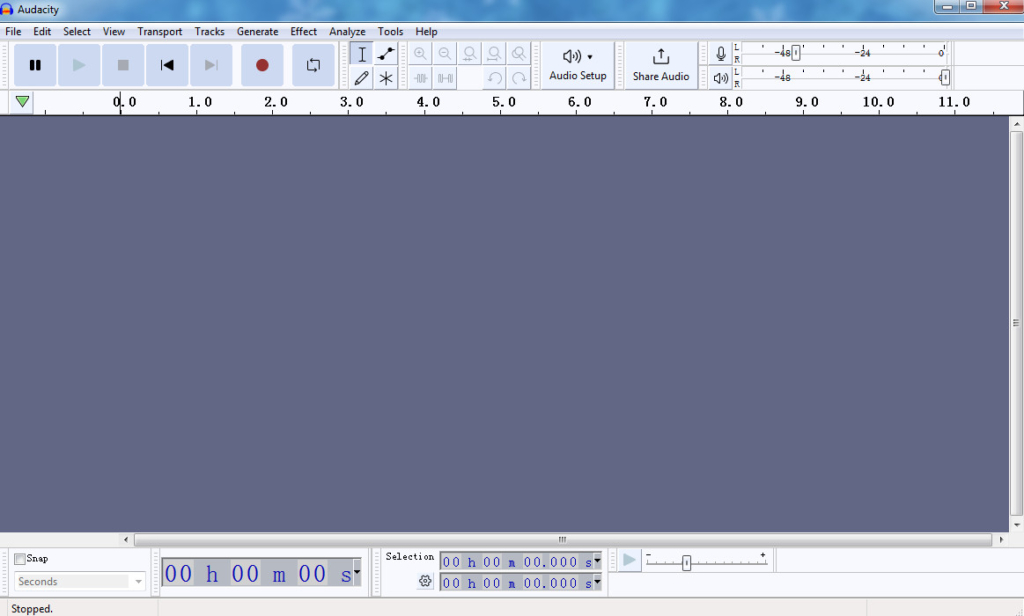 Audacity stands as another excellent streaming audio recorder, allowing you to record various other media sources. It's a live audio recorder for Windows 10, Linux, and Mac users. In addition to being an excellent streaming audio capture tool, it is also an audio editor, providing features for cutting, blending, and merging audio. However, most people find it challenging to use because of its bulky interface.

Features:

● Record live sound and audio playback

● Sound pitch and speed alteration
Free of charge
Professional editing features
How to Record Streaming Audio on Mac
We have also selected two tools to record streaming audio for users of Mac devices. One is the tool that comes with the Mac system, and the other is a powerful third-party recording tool; here's our feedback based on testing that you can use for reference.
Rip Streaming Audio by QuickTime Player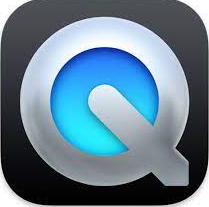 If you use a Mac device, its native screen recorder, QuickTime Player, is a good choice for recording streaming music. It supports playing, streaming, encoding, and transcoding a variety of digital media formats, which can meet your different needs far more than audio capturing. Although QuickTime Player is typically known as a playback tool, it cannot be ignored that it can also serve as a reliable free streaming audio recorder if you need safe and built-in tool.

Features:

● Record streaming audio

● Encoding and transcoding various digital media formats
No installation required
A variety of functions
Capture Audio Stream by Mac Screen Recorder

To record streaming audio on a Mac, you can also download third-party software. The audio quality from the Mac built-in recorder may not be optimal. Considering the reason, Mac Screen Recorder is a good choice. It can customize the delay time for recording streaming music and can even perform a recording test in advance.

Features:

● capture audio stream and video

● Simple editing
Customize the delay time
Easy to use
Interface is unattractive
How to Record Streaming Music on Mobile Phone
Finally, we'll recommend two music recording tools for mobile that have one thing in common: they're completely free! Although they share a common trait of being entirely free, there are some differences in features, so you can read on and choose the right tool based on your needs.
Record Streaming Audio by Built-in Recorder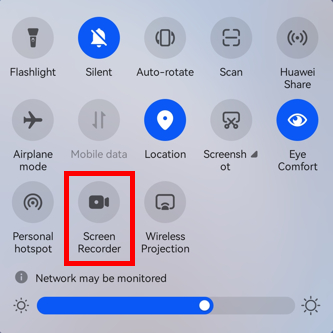 Mobile users can also record streaming audio, whether you're Android or iPhone/iPad users; the built-in screen recorder is straightforward to use if you need to capture streaming audio with video and have no more professional needs. Compared with other apps, the screen recorder on your phone must be the simplest, but it inevitably lacks some advanced features such as noise reduction or editing. More importantly, it doesn't allow you to record audio alone since it primarily functions as a screen recorder. If you need to extract audio from a recorded file, you'll need to use other extraction tools.

Features:

● Record video with audio
Streaming Audio Capture by Smart Voice Recorder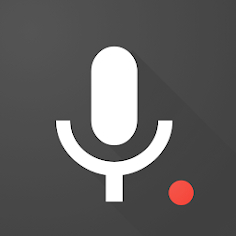 Suppose you have further needs in recording streaming audio on your phone or want an audio-only recording. In that case, consider downloading a third-party streaming music recorder to fulfill your multiple needs. Smart Voice Recorder can achieve long-time audio recording with a clean interface and straightforward for the user. And it's particularly the best streaming audio recorder for users who seek complete control over the recording process. However, the lack of sharing functionality is a drawback.

Features:

● Record high-quality audio

● Skipping silence on-the-fly
Unlimited recording time
Simple to use
Conclusion
Those mentioned above are 8 streaming audio capture tools. An excellent audio stream recorder is able to reduce noise while recording and is friendly for beginners. We highly recommend the DiReec Screen Recorder to record streaming audio because it is a powerful recording tool that not only simplifies the audio recording process but also can minimize noise when recording.
FAQs
Is it possible to record streaming audio?
There are various ways to record streaming audio for different devices. In general, they can be divided into three types: built-in recording tools, which usually focus on screen recording;a third-party streaming music recorder, which can meet the needs of high-level recording; and an online tool is usually a free streaming audio recorder. You can choose one of them after clarifying your needs.
Which is the best streaming audio recorder?
After testing many audio recorders, we recommend DiReec Screen Recorder the most because it not only helps you reduce noise when recording but also provides audio editing features, and it supports multiple export formats for easy sharing.
How can I record streaming audio for free?
You can record Streaming audio for free using a native recorder from a device, undoubtedly, but they usually can't record audio alone. If you need a free streaming audio recorder, AmoyShare Online Voice Recorder is a good choice. It supports recording audio separately for unlimited times without worrying about disclosing your personal information while recording!
You May Also Be Interested in These Topics