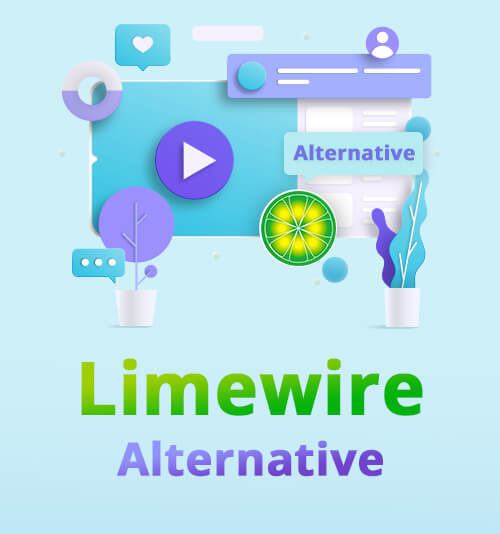 Are you missing the days of downloading music with LimeWire? As a popular music and file sharing platform, it lets you enjoy abundant music resources in a convenient way. However, the accompanied malware may have your personal computer broken down.
Forget about the past, although it doesn't exist for a long time, you still can use other music sharing sites like LimeWire.
There are five best LimeWire alternatives you will love. Some of them make up LimeWire's shortness in a flood of malware, viruses, ads, and slow downloading speed.
Let's have a look!
AnyMusic (Recommended)
AnyMusic is a professional software for downloading music, music videos. It's free to use and user friendly. AnyMusic gets awards for its advantages in no adware, no spyware, and no viruses. That is because AnyMusic aims to provide high-quality music downloading and listening experience to every music lover just like you. You don't have to be a tech savvy because it only takes few steps to download almost "any music" you want. Try AnyMusic, and you can get:
● High quality MP3 music downloads. Audio in 320k quality can give you better listening experience.
● One-click to download 600+ songs.
● Built-in media player.
● Exclusive music library.
● Local file manager. The files will be automatically saved to the AnyMusic folder of the SD card (if available), or the internal storage of your phone.
To get those advantages, it's quite easy. Search or paste URL in the search box then download the music. Being one of the best LimeWire alternatives 2023, AnyMusic is available for Android, Windows, and Mac.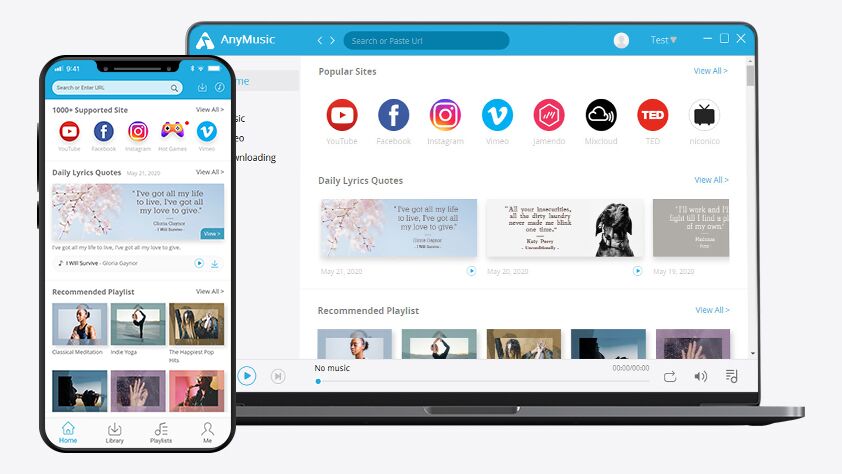 Download AnyMusic and start your trial now!
AnyMusic
Get unlimited music downloads in 320kbps
for Windows 10/8/7
for Mac OS X 14+
for Android
BitTorrent
BitTorrent, in its abbreviation BT, was created by Bram Cohen. BT is one of the most popular applications on the internet so far. BT downloading is realized through peer-to-peer networking, which can overcome the limits of traditional download. The more people download, the faster the downloading speed is. Suppliers can share resources with other individual peers quickly and efficiently without the need for central coordination by servers or stable hosts. BitTorrent is currently available for Windows, Mac, and Android. You can free download it on its official website.
BitComet
BitComet is a free BitTorrent download client. It has many features. For example, it supports RSS subscription. After you have followed an RSS in BitComet resource station, you can know the first what resources have updated. BitComet supports you to preview while downloading. If the downloading speed is quick, you can watch the video without waiting for it to be completed. BitComet has versions for Windows and macOS. What best makes it as a LimeWire alternative lies in its cross protocol downloading. Aside from supporting BT and PT downloading, you can also benefit from HTTP/FTP/eMule download sources while BitTorrent downloading. Download it on its website to have a try.
qBittorrent
qBittorrent is a cross-platform free and open-source BitTorrent client. qBittorrent is free to use and without Ads, which spares you from worrying about adware. qBittorrent is powerful in its functionality. For example, you can add customized DHT node when you download BT resources on the internet, which enables you to search for more torrent files quickly. qBittorrent also supports download private BT. What's most useful is that you can directly search for BT resources. You must agree that it is much easier to download a torrent file than find it. Through installing search engine, you can add many BT search stations. Just type in keywords to search various kinds of BT resources. What's more, qBittorrent can tell you how many people upload and download the resource so that you can make sure whether you can successfully download the resource. qBittorrent is available on all platforms: Windows, Linux, macOS, FreeBSD, OS/2.
Vuze
Vuze (previously Azureus) is among the most popular BitTorrent clients. What makes it a good LimeWire alternative is its metasearch. You can search for music from the abundant torrent sources. This is realized by collecting query from the user then scan through all major torrent sites to find the closest results. In addition to BitTorrent, Vuze also allows you to view, publish, share original DVD, and high-quality video. You can use Vuze for Windows, Mac, and Linux.
All in All
Let music fills you with joy by using the tools I mention above. Among them, AnyMusic is my favorite music downloader in its safety, easy-to-use, and abundant resources.
You may know many sites like LimeWire. What's the best alternative in your mind? Share it with us in the below comment box.
You May Also Be Interested in These Topics