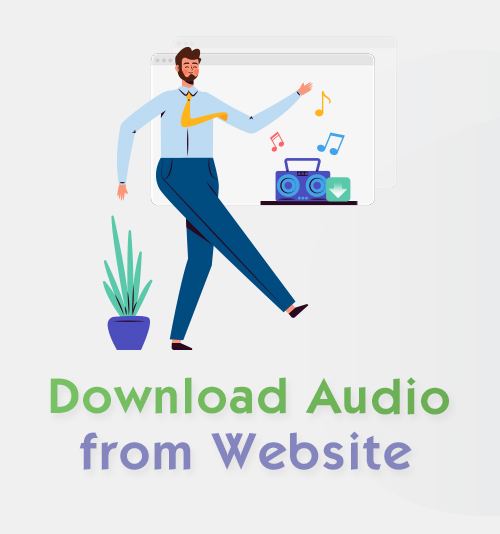 You must have the experience that when you visit a website, some audio usually catch your ears. You would like to listen to them again and again without boredom.
If you want to listen to the audio you like conveniently and comfortably, it is better to download audio from website on your mobile phone or computer.
That's great. You can make it work as long as you get the URL of the video or audio.
In this guide, you can also learn what websites are supported and how to convert video into audio.
You can't believe how simple it is. Let's get started!
Method 1. Download Audio from Website with Software
The software I recommend here is AnyMusic, a professional downloader to help you download almost any audio in MP4 format from many websites on Android, Windows, and Mac.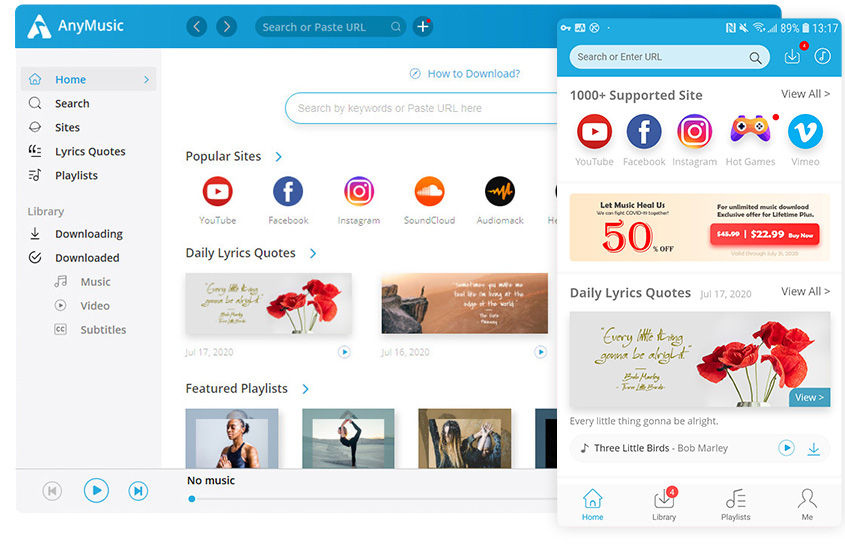 AnyMusic supports downloading audio from websites on popular streaming video websites like YouTube, DailyMotion, Vimeo, TED, Naver, etc.; popular social media platforms like Facebook, Twitter, Rutube, etc.; popular music websites like Jamendo, SoundCloud ,etc.
AnyMusic for Android has the built-in media player so it saves you from the broadcasting problem.
Let's see how to download audio from a website. Take YouTube as an example.
Copy a link from YouTube. Click the share button and copy the link.
Paste the link in the search bar of AnyMusic.
Choose the format and download the audio.
Quick tip: Do you want to download a playlist? It's also workable! Copy a playlist link from a website and paste it in the search bar. You can select all the songs or download several pieces.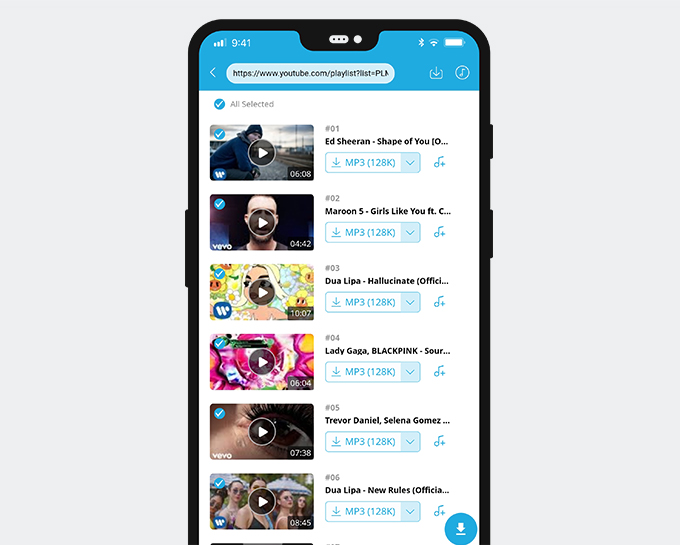 Pretty easy and cool!
You can manage and listen to your downloaded music in the library.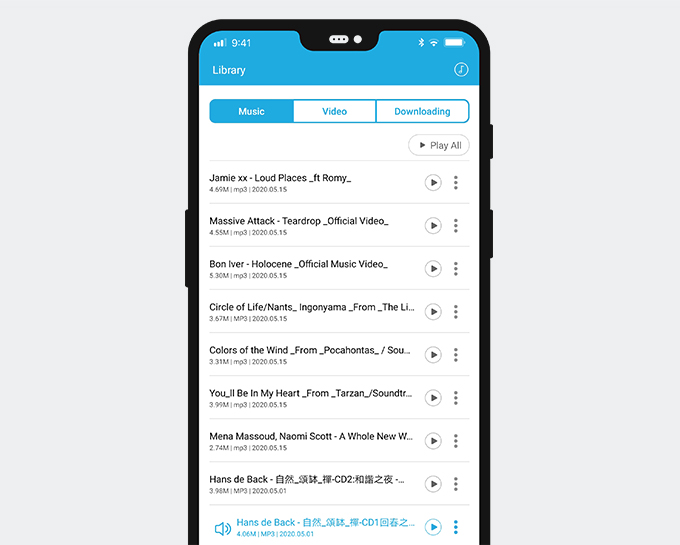 Download audio from any website with AnyMusic now!
AnyMusic
Get unlimited music downloads in 320kbps
for Windows 10/8/7
for Mac OS X 14+
for Android
Method 2. Download Audio from Website with Online Tool
Crashed by too many software on your cell phone or computer? Want to save your wanted audio to your own devices?
Here comes a useful online website for you to fix the two problems at the same time!
There is no need to install plugin too. Just open Google and search AmoyShare Free MP3 Finder to download audio from website onlinedirectly.
Visit the audio download site in any browser on your computer or mobile phone: https://www.amoyshare.com/free-mp3-finder/
Enter some audio keywords or paste an audio URL in the search box.
Click "Download" to download the audio with one click.
Download Audio from Any Websites Now
Why choose AnyMusic to download audio from website?
[Hit your goal (without worry)] AnyMusic can assure you of 100% clean download. You don't need to keep a wary eye on adware or viruses. Compare with many extensions and apps are trafficked around by virus, AnyMusic is trustworthy and your best choice.
[Get more audio from website] AnyMusic web audio downloaders support to search and download videos from 1000+ video sites. You can nearly download any audio from any sites.
[High-quality MP3 Music Download] AnyMusic can download audio in 320k high quality. Listen to music and enjoy the better sound.
Are you satisfied with it?
Try AnyMusic to start your unique experience now!
You May Also Be Interested in These Topics