MP3 Juice Mobile - Tips to Download Free MP3 Song on Your Devices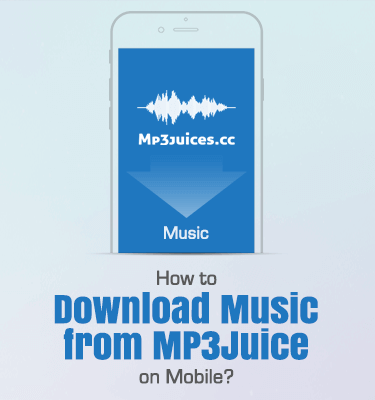 MP3 juice, you must be familiar to this MP3 online service.
And you must have used it to get free music for many times.
But most of time we use MP3 juice.cc on computer.
Many of you still wonder that how to download music on mobile.
Or is it easy to download music on mobile with MP3 juice?
You are lucky today.
We will share with you the MP3 juice mobile guide, which teaches you how to download MP3 on mobile step by step.
Without further ado, let's begin!
Part 1: MP3 Juice Music Download for Android Users
First, make sure you have installed the Internet browser on your smartphone.
Ok, now enter the MP3 juice.cc via browser.
Please pay attention the official site: MP3juices.cc.
The web page is this: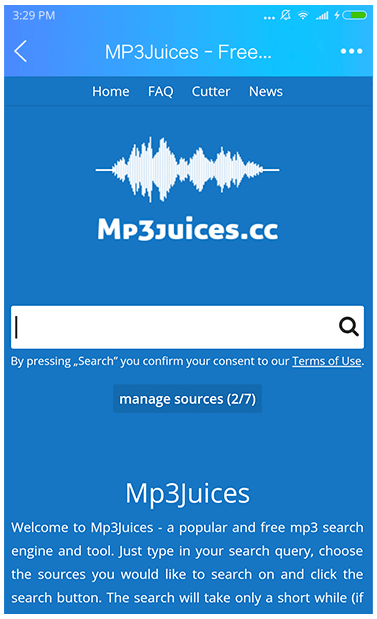 If you are ready, let's move on…
Step 1: Search Music by Keywords and URL.
Before you search music, you can choose music resources, such as YouTube, SoundCloud, VX, Yandex, 4Shared and so on.
Now...
Type the song names, artists or any related keywords into the search bar,
And click the search button.
You will get the matched result according to your search requirement.
Other way to search music is copy URL.
Copy the music link on the third party website, then put the link into the search box to get the song you want to download.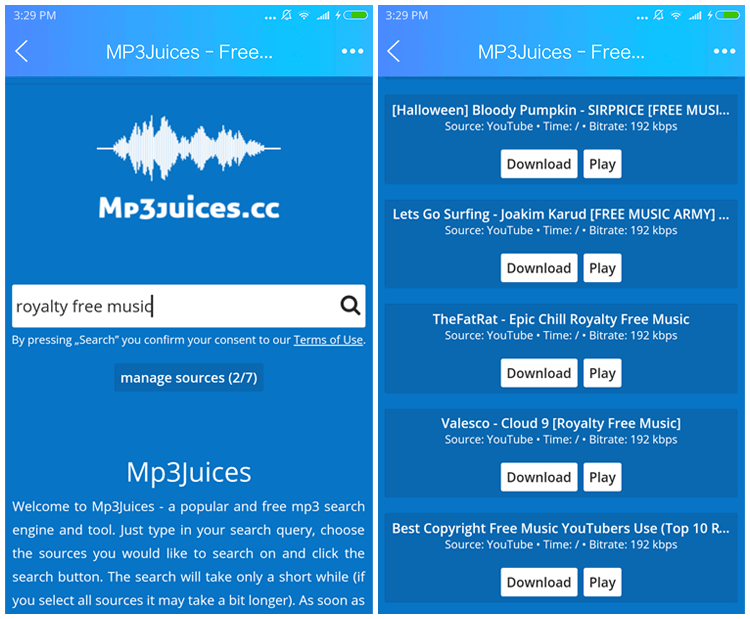 Step 2: Play Music Before Download Music.
When you find the song you want to download, hit the play button then you can steam the music online.
But unfortunately …
You can't download the music video which is not available on MP3 juices.
So if you really want to get the music video or any video download, I recommend a wonderful online music download site – Free MP3 Finder You can download both free MP3 music and HD music video on the site. Just take a shot.
Step 3: MP3 Juice Mobile: Download Right Now!
Make sure which song you want to download, then you can start donwload it on your mobile.
But..
Maybe you already konw that there are some trick buttons that will lead you to click the ads.
So follow the screenshot below, then you can download the music successfully!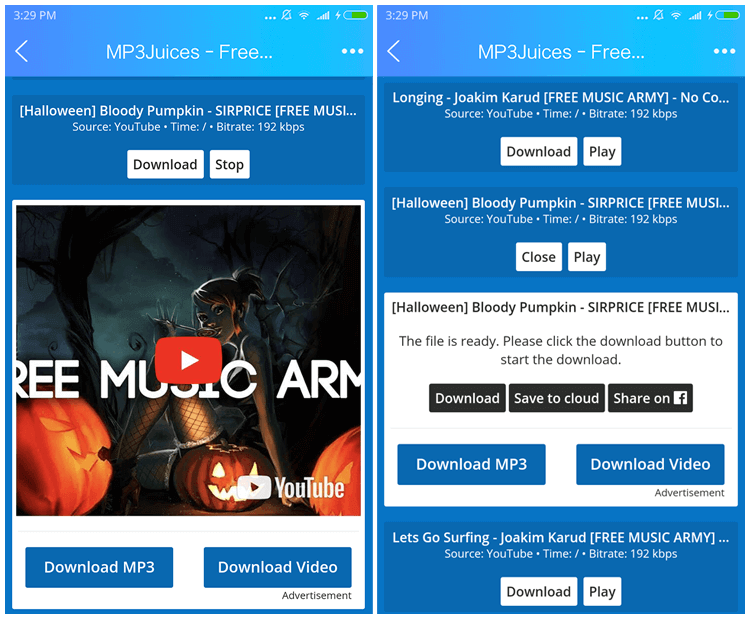 If you still hit the trick button carelessly, then you should need to have a look at the tips – How to Stop Ads on MP3Juices.
Part 2: How to Download MP3 Juice Music on iPhone?
Attention: You can't download MP3 directly on the site with iPhone, because iOS device users are not allowed to do that. So you need to install the MP3 Juice mobile app on your iPhone.
Today I just take MyMedia as an example. Make sure you install the app on your phone first, and browse MP3juices.cc via MyMedia.
Then repeat the steps mentioned above.
1. Search music by keywords and URL.
2. Preview music online.
3. Download music at one click.
Tips:
When you finished your downloading, you can't find the MP3 file on your phone, because all MP3 files are stored in MyMedia app.
Until now, MP3 juice mobile guide on Android and iPhone is all here.
Did I solve your problem?
I think you need to operate these steps and see if it is work for you.
Or you can directly use Free MP3 Finder, it's more convenient on your mobile device and you don't need to worry about pop ups at all.
Alright, it's all up to you.
Leave a comment if you have any questions or suggestions!
See you!
How to download MP3 juice music on mobile?