MP3 Juice Mobile – Download Free Music from MP3 Juice for iPhone & Android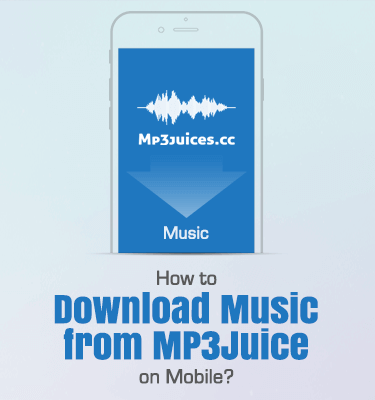 MP3 Juice is one of my favorite places to get free music.
Many of you must have heard this popular site for free mp3 downloads.
Marvelous, right?
We used to download free mp3 songs on desktop.
But now everything is mobile.
I'm afraid things are going to be a bit tricky.
Android users still can manage to find free stuff, however, iPhone users might not be so lucky.
It's true, still, don't jump to conclusions!
Let me show you the way to go, and you are able to download free music from MP3 Juice on mobile.
WITHOUT ANY APP!
Part 1 You don't need a MP3 Juice app!
Why?
'Cause you can directly visit MP3 Juice mobile site, why bother to download an extra app?
Meanwhile, MP3 Juice never releases any app for mobile.
When you search "mp3 juice mobile" on Google, you can see something like "MP3 Juice Music" or "MP3 Juice Free MP3 Downloader for Android." Please pay attention that none of them are published by MP3Juices.

As I've mentioned in another post How to Spot the Real Site of MP3Juices, this free music site has so many copy cats.
Just bear in mind the only official site is mp3juices.cc.
Next, I'll walk you through how to use MP3 Juice on Android and iPhone.
Part 2 How to use MP3 Juice to download free music on Android?
First, make sure you have installed the Internet browser on your smartphone.
Then go to the homepage of MP3Juices.
The web page will be like this.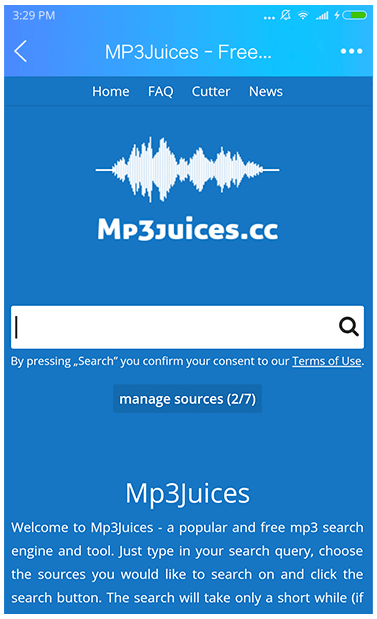 If you are ready, let's move on…
Step 1: Search Music by Keywords and URL.
Before you search music, you can choose music resources, such as YouTube, SoundCloud, VX, Yandex, 4Shared and so on.
Now...
Type the song names, artists or any related keywords into the search bar,
You will get the matched results as follows.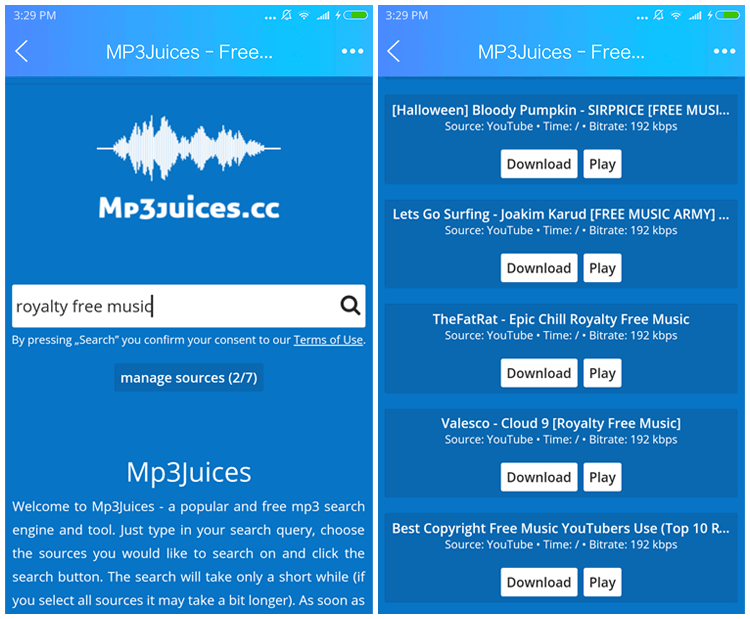 MP3 Juice can extract MP3 from YouTube videos, so the other way to search music is via URL. You only need to copy and paste the video link to the search bar, and then you can get the music you want in the result.
Fore more specific steps, you can further read How to Guide: MP3 Juice Free Music Download.
Step 2 Preview before Downloading
When you find the song you want to download, hit the play button then you can steam the music online.
Step 3 Hit the Download Button
When you confirm the song you want to download, the last step is hit the download button.
But..
Maybe you already konw that there are quite a few trick buttons on MP3 Juice that will lead you to pop-up ads.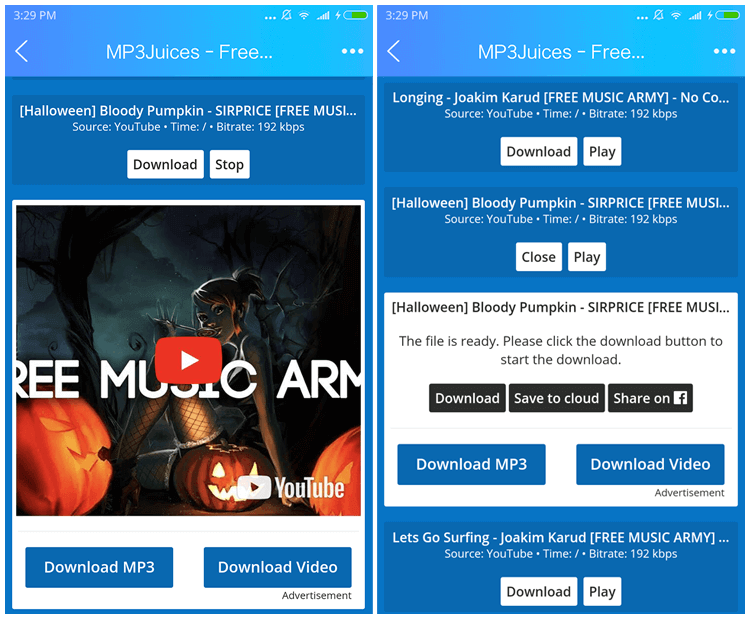 If you want to prevent ads from poping up, then you should to have a look at the tips – How to Stop Ads on MP3Juices.
Quick Tip
The only file type you can get is MP3 format, which means you can't download the music video on MP3 Juice. So if you really want to get the music video or any video download, I recommend a wonderful online music download site - Free MP3 Finder You can download both free songs and free music videos on the site. Just take a shot.
Part 3 How to download free mp3 songs from MP3 Juice on iPhone?
Does MP3 Juice work on iPhone?
To be more precise, the question shall be is it possible to download free music on iPhone?
It's known to us all that there's no free music on iTunes, and almost all free music downloaders were removed from the AppStore.
So don't try to seek for a free music download app on iPhone anymore.
Let's try other way.
Rather than seek for a free music app on iPhone, you'd better try download manager.
MyMedia is a good choice for you to download all kinds of files to iPhone, such as audio, video, photo and so on.
Now, let me show you how to use MP3 Juice on iPhone with the help of MyMedia.
Make sure you install the app on your phone first, and browse MP3juices.cc via MyMedia.
Then repeat the steps mentioned above.
1. Search music by keywords and URL.
2. Preview music online.
3. Download music at one click.
Quick Tip
When you finished your downloading, you can't find the MP3 file on your phone, because all MP3 files are stored in MyMedia app.
In the end
I hope this guide help Android and iPhone users to download music from MP3 Juice with ease.
At least, you don't need to take a lot of effort to get an app for MP3 Juice Mobile anymore.
Perhaps you're looking for similar sites like MP3 Juice, then you can get a clue from the post Best MP3 Juice Alternative: Online, Desktop & App.
I'd love to hear from you! So if you've got suggestions, please weigh in below.