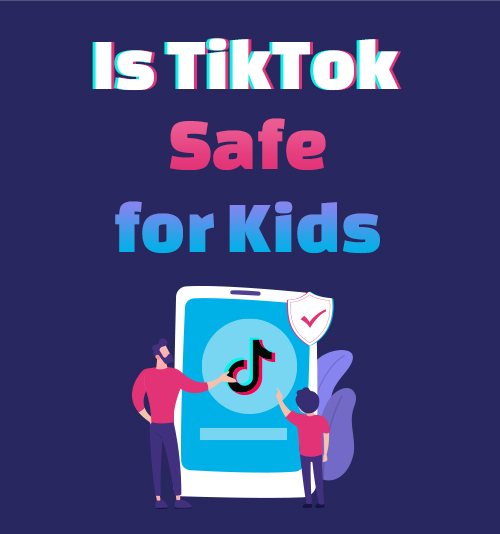 TikTok is a social network app that allows users to record short videos between 15 to 60 seconds. Users can use various filters and effects to make short videos easily. Besides, you can also upload videos and photos from your cellphone's album. TikTok was developed by Chinese company ByteDance and had high popularity among the young generation. However, continuous playback can bring adverse effects because young users will become addicted.
So, here we provide this comprehensive introduction to TikTok. Is TikTok safe for kids? How can we enjoy TikTok without the worries of abuse?
Let's read and figure it out!
Part 1. What Is TikTok?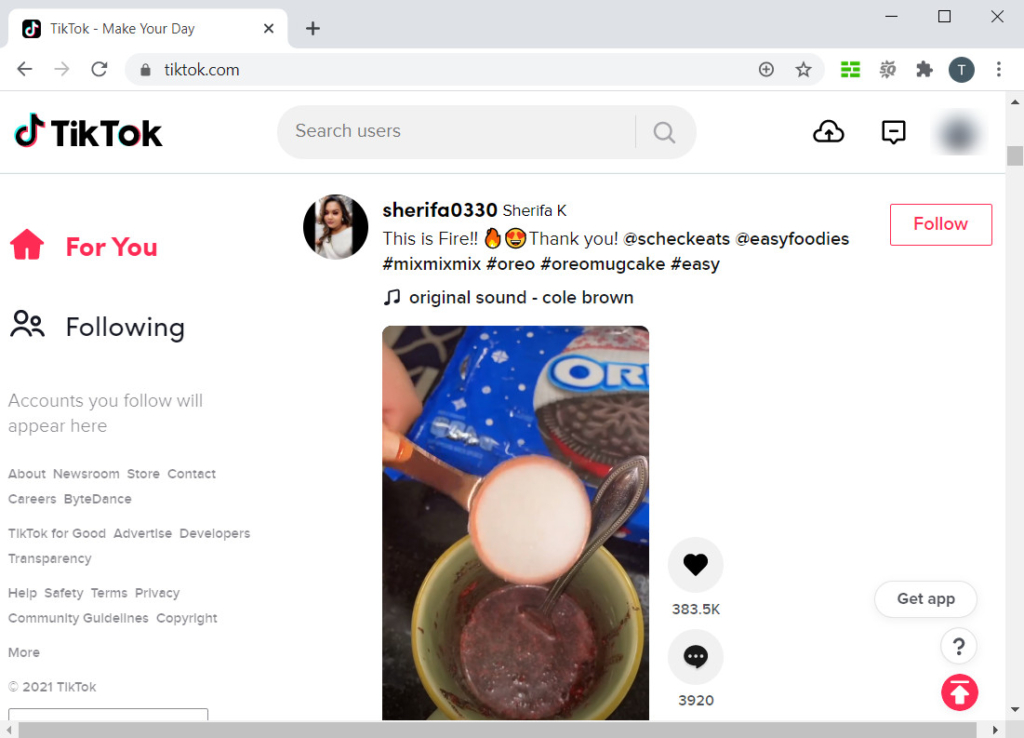 TikTok, as known as Douyin in China, is a popular short video sharing platform developed by ByteDance.
Unlike other apps displayed as an information feed to users, TikTok automatically plays the video once you open the app. Users can skip any video they don't have an interest in. Due to the data collected, TikTok will recommend similar content to you in a continuous playback. You can tap a like, leave comments and repost the short video in TikTok. Creating a short video using the popular effect and filter is regarded as an "insider activity" among the young users.
Due to the high popularity that TikTok has among young American soldiers and information security, the U.S. Government announced that they would ban TikTok's parent company ByteDance unless they sell the portion of TikTok to the American company.
Part 2. Is TikTok Safe for Kids?
TikTok has a huge video library of different categories. You can find content like comedies, music, dance, makeup tutorial, travel tips, etc. Kids can easily explore the information they are interested in, and the short duration of each video is an appealing feature. Everything on TikTok is public, and you can receive likes and comments from people you don't know. Stresses relief and confidence building are also significant reasons why TikTok is popular among the young users.
There used to be some inappropriate content on TikTok. The background music copyright infringement is also a big problem that TikTok has to deal with. But now, TikTok has already set up an anti-addiction system and rigorous censorship. With the right guidance from parents, TikTok is not as dangerous as the rumors.
Part 3. Safety Tips for Kids Using TikTok
If your kid is now a fervent fan of TikTok, it may not be a good choice to cut off access to TikTok. Read the tips below, and you will find a way to use TikTok safely.
Understand TikTok
More than a common short video sharing platform, TikTok is also popular because of its social features. So, understanding how TikTok works is essential to parents. Maybe your kids need more attention or want to communicate with others; these could be the reasons why they spend so much time on this app.
Using TikTok with Your Kids
Install the TikTok app and create an account. You will know more about it after you actually use it. There are many interesting challenges on TikTok that you can do with your family. Be a friend of your kid but not a commander. Sharing what you think about TikTok could be an excellent way to teach your kid how to use it safely.
Enable Parents Mode
TikTok allows parents to limit the screen time for their kids. By enabling the parental control in TikTok settings, you can limit the screen time, enable content filter, block unexpected direct messages, and make your account private. These settings could protect your kids from inappropriate content and avoid app abuse. Turn on the Digital Wellbeing to set the screen time, and enable the Restricted Mode to filter out the adult contents.
Explain the Risk to Your Kids
TikTok is a public platform that anyone can see your sharing and can react to your post freely. Clarify the potential risk of using TikTok to your kids, make sure that they are at least prepared for anything unpleasant that might happen. Be aware of the possible money transactions via this video platform. Tell them how to protect their legal rights, for example, looking for help from the TikTok customer service team.
Protect the Personal Information
While using TikTok, this app may collect some personal information without notifications. For example, if you don't turn off the location service, TikTok may track your real-time location. It would help if you taught your kids how to protect their personal information, such as real names and contact information. It is highly risky to expose detailed personal information in this age of big data. The first step you could do immediately is make your kids' account private and only allows people you know to comment and send direct messages.
Conclusion
The skyrocketing popularity of TikTok is reasonable – young users can find anything that is fresh and trendy in this short video sharing platform. Besides just watching videos, they are also able to create one by themselves. The popular content could bring tons of likes and comments, which will greatly satisfy people's vanity.
By taking the advice we offered above, you can create a safer environment for your kids to use TikTok. TikTok is made for entertaining people as long as you use the app correctly.
AnyVid
Download any video from 1,000+ websites
for Windows 10/8/7
for Mac OS X 14+
for Android
Is TikTok safe for 10-year-olds?
Technically, TikTok has no virus and malware. Using the app normally is not harmful. However, for 10-year-olds, they should not spend too much time on social network apps. Parents should accompany kids rather than let them play with social networking apps alone.
How to set parental controls on TikTok?
1. Go to your kid's profile page, and then tap the three dots on the top right corner of TikTok.2. Go to Privacy and Settings.3. Tap Digital Wellbeing.4. Enable the Restricted Mode and follow the instructions of the app.
You May Also Be Interested in These Topics