How to Download YouTube Videos without Any Software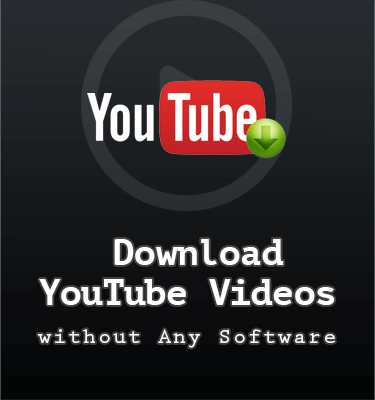 YouTube is the largest social media website for multimedia files, which including tens of thousands of video and audio files.
When you found an important video files from YouTube, what should you do to download YouTube videos free?
It can be a frustrated experience to get a YouTube video downloader in order to get the desired YouTube files.
What make things worse, the program might contain some ads or even virus.
Instead of getting the desired videos from YouTube, you might lost some important data or damage the computer when you install software from some unknown developers.
Is there any way to download YouTube videos without software?
You can learn more detail about the desired solution from the article.
How can I get YouTube Video Download without Any Software?
Whether you need to download YouTube videos to computer, iPhone or Android phones, you can use AnyMusic Online Free Video downloader to get the video off within few clicks.
It is an excellent online YouTube Downloader compatibles with any browser of any device.
Here are some important features of the online YouTube Video Downloader.
Besides downloading YouTube videos, you can also get videos from Facebook, Vimeo and more.
The intuitive solution just enables you to get all the desired video and music files directly without installing any software.
You do not have to worry about the ads or virus with the downloaded videos from YouTube with AnyMusic.
Different from the other online video downloader, you are able to extract video from YouTube even without login.
Last and most important, AnyMusic YouTube Downloader is a totally free online video converter to get everything free of charge.
How to Download YouTube Videos to Computer
AnyMusic Free Video Downloader is compatible with IE, Safari, Chrome, Firefox and more other browsers.
If you want to download YouTube videos online, you only have to open a browser and go the website of AnyMusic.
As for the case, you do not have to worry about the compatibility issues of Windows or Mac.
Now, let's begin.
Step 1: Search for the YouTube videos you want.
If you have already had the links of the YouTube videos, you can paste them directly to the program. AnyMusic Free Video Downloader also has powerful search engine which enables you to get YouTube files with ease.
Step 2: Preview the YouTube video.
You can click the Play button to preview the video files before downloading videos from YouTube or other channels. The built-in video and music player helps you to check whether the video is what you're looking for.
Step 3: Choose a format for downloaded file.
There're different video formats for choice, such as MP4, MP4 HD, 3GP, MOV and other popular video formats. Besides, it also provides audio file formats, such as M4A, MP3 320 kbps. And then you can just choose the format as needed.
When you need to download some videos from YouTube, AnyMusic just takes a few seconds to get it done.
How Can I Download YouTube Videos on Smartphone?
Just follow the similar process to download YouTube video on iPhone or Android phone
You only have to copy the URLs of YouTube videos, and then paste them to the online video downloader to get video off YouTube and other online video streaming sites.
To make sure the video is playable on the smartphone, you can choose the MP4 format or other compatible format for your devices.
When you need to sync the video to all iDevices, you can add the downloaded YouTube video to iTunes with the following steps.
As for the Windows users, you have to install the latest version of iTunes on the computer first. Mac users can directly open iTunes Media > Music, and then the video files will be automatically add to iTunes.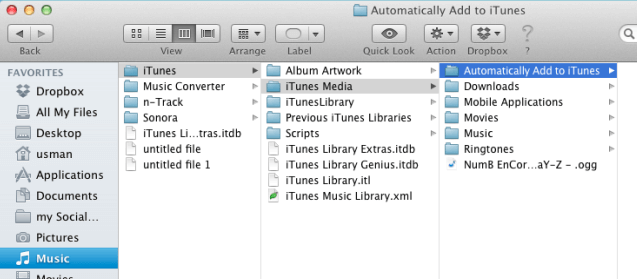 Once you connect iPhone to your computer, the files will be sync to iPhone or other iDevices without extra steps for transferring them again.
Quick Tip:
How to extract YouTube video to music?
Different from the other YouTube downloader, AnyMusic Online Video Downloader fetches YouTube video in both video and audio formats. Therefore, when you're looking for a YouTube video, you can get it download in audio or video format accordingly.
Conclusion
If you want to download free YouTube videos without software on any device for free, AnyMusic Free Video Downloader should be your first option.
Whether you need to download YouTube videos on computer or smartphone, you can get the desired videos within 3 steps.
Even if you need to extract YouTube videos to music, the online YouTube video downloader also provides different formats according to different devices.
If you have any questions about the downloading process, you can leave your comments below.