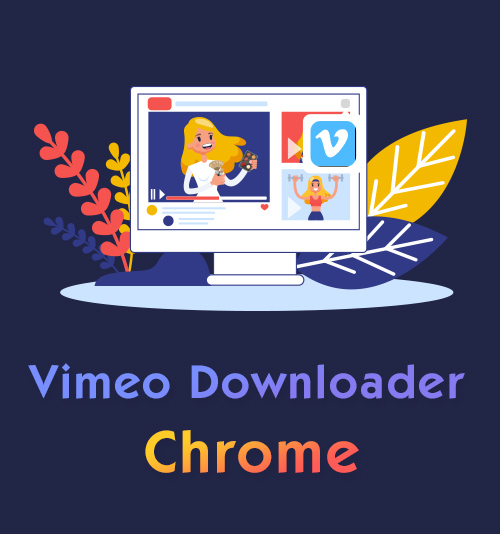 At Vimeo, video is believed to be the most powerful medium for human expression at scale. That's why Vimeo has spent a long time helping over 200 million users with tools that make professional-quality video easy and accessible.
Are you fascinated by those high-quality videos?
If the answer is yes, do you have thoughts on downloading them for self-study or appreciation?
Here, I am going to share with you some useful Vimeo downloader Chrome.
Let's dive in!
Part 1. Top 5 Chrome Extension
Before starting reading the top list on Chrome extension, you should bear in mind that because of restrictions of the Google Web Store Policies and Developer Program Policies, those Vimeo downloader Chrome extensions can not save YouTube Videos.
Vimeo™ Video Downloader
Vimeo™ Video Downloader extension allows you to download any video from Vimeo with one single click, as well as any other website where embedded video is placed.
Vimeo™ Video Downloader extension adds a "Download" button on the video page, video list, and embedded video. Just click the Download button, choose the quality of the desired video.
You need to know that it just extending the functionality of your browser with a download service. Videos are not available in the desired quality sometimes, and it usually occurs when the original author initially uploads a video with low quality.


Key features:
Download embedded Vimeo video
Download using Popup icon
Simple Vimeo Downloader
Simple Vimeo Downloader extension is for downloading video and subtitles from Vimeo. This extension allows you to download video and subtitles from Vimeo by injecting download buttons directly into the Vimeo player. If some videos (exceptionally high-quality ones) are not available with injected buttons, you can use the external FFmpeg tool to download videos.

Key features:
Provide injection only on user demand
Download Vimeo videos with subtitles
Minimal permissions request
Video Downloader Ultimate
Video Downloader Ultimate is an extension that enables Chrome browser with options for saving and playing video and audio files. With Video Downloader Ultimate installed, you can save high-quality videos and music in just a few minutes, with just a few clicks, which is faster than making popcorn.
This extension works instantly, in the background, looking for video and audio files, without diverting you from comfortable web surfing. Once the suitable content is detected, it will notify you with a counter on its icon, indicating the number of videos and music detected on a certain webpage. Just click its icon to open the pop-up and choose what you want to do– listen to music, save music, download movies or watch them.

Key features:
Save any video and music from any site
Save and enjoy high-quality movies
Video Downloader professional
Video Downloader professional can save any video from any website. Because of its simple interface and professional performance, Video Downloader professional is the fastest way to download videos. When you are using this Vimeo downloader Chrome extension, please note that it isn't responsible for the media content which you download. You should check media copyright permissions before downloading video files.

Key features:
Play videos before you can download them
Download videos from many websites
Video Downloader Pro
Video Downloader Pro is the simplest way to download videos across the web! It's the easiest way to download online video in any format without quality loss. Look no further. Just hit the button and save the favorite video to watch whenever you want.
If you want to download a video in different formats, Video Downloader Pro is what you are looking for exactly. This Vimeo video downloader Chrome can download any online video format such as FLV video, MP4, AVI, ASF, MPEG, and more.

Key features:
Easy to use
Download video in different formats
Best Alternative – AmoyShare Free Video Finder [Online]
AmoyShare Free Video Finder is a 100% clean online video downloader without information leakage, ad placement, viruses, and plugins.
AmoyShare Free Video Finder sets you free from installing any application or extensions. With it, you are allowed to save video resources from over 250 embedded sites like Facebook, Vimeo, Twitter, etc.
You can preview the video to see if it is the one you are looking for before downloading. It provides qualities from 360p to 1080p and higher for your choices.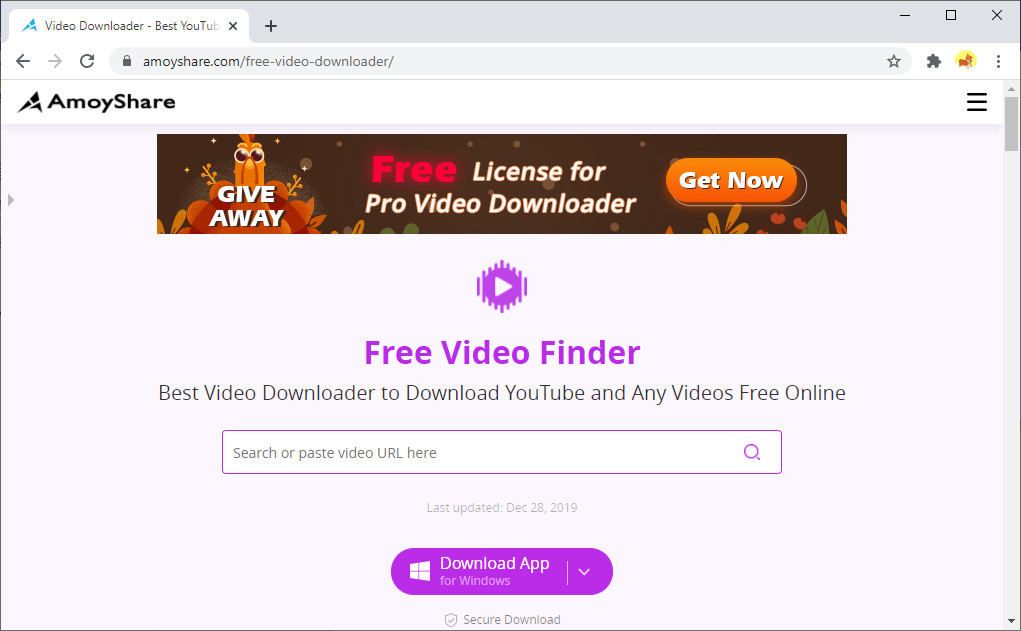 Let's see how to use this Vimeo video downloader.
Copy an URL from Vimeo.
Paste the Vimeo video URL to the search bar of Free Video Finder and download it.
All in All
The Vimeo downloader Chrome I recommend can download video from Vimeo smoothly.
Although video download extension is a suitable method for you to download Vimeo videos, you need to know that many extensions cannot download videos from YT because of restrictions of the Chrome Store.
Therefore, if you want to save YT videos conveniently, I recommend you use AmoyShare Free Video Finder.
Give it a shot!
You May Also Be Interested in These Topics