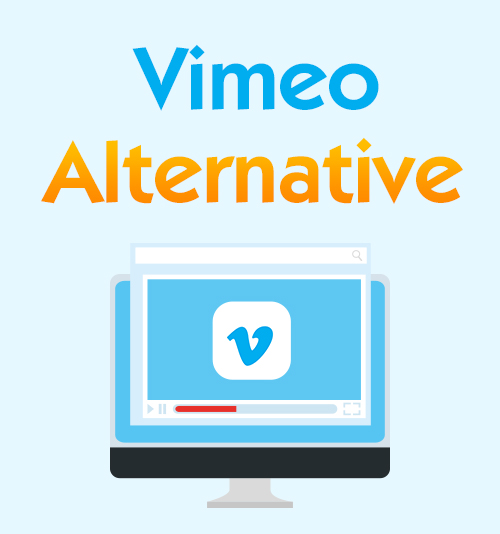 Vimeo is a prominent video hosting platform in the world. It provides various tools to help numerous companies attract mass audience with videos.
However, Vimeo comes with some obvious downsides. For example, slow loading speed on Vimeo is reported frequently. Besides, some users' accounts and content have been locked without notification.
As a result, many companies plan to switch to another Vimeo alternative to grow their businesses with video marketing.
In this post, I will recommend the top 5 sites like Vimeo. You can choose the one based on your demand. Apart from that, I will recommend the best Vimeo downloader. Hence, you can easily download excellent video content from Vimeo.
Without further ado, let's start.
Part 1. Swarmify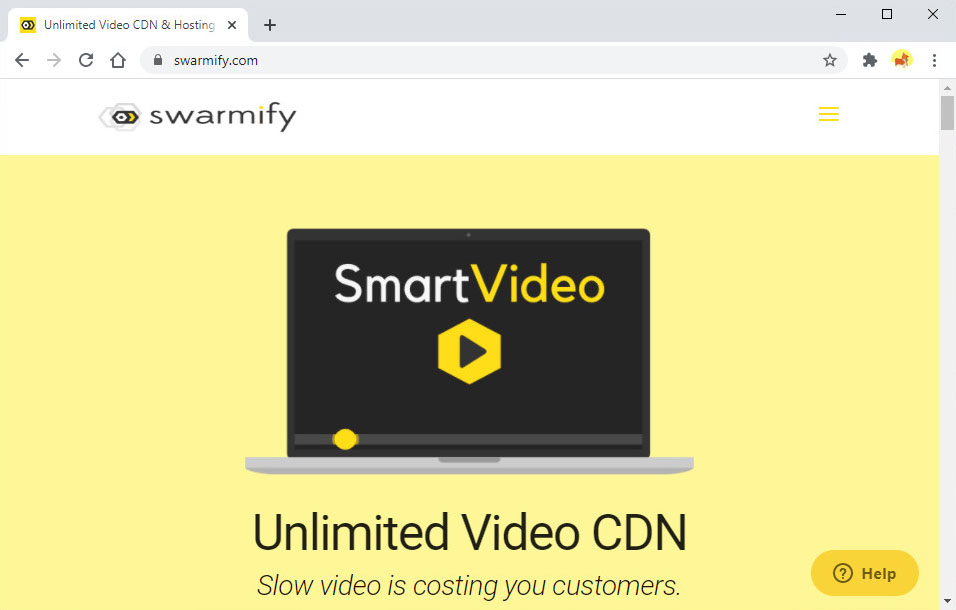 Swarmify is one of the excellent websites like Vimeo. This video hosting service claims to provide users with a playback experience that can be par with Netflix. Equipped with enterprise-grade content delivery network and awesome EdgeAI, Swarify loads videos 12X faster than Vimeo. That is a great essential to improve user retention rate and sales.
Besides that, Swarmify boasts an advanced encoding solution to optimize your videos for all devices. That is to say, your client can view high-quality videos on whatever device.
All in all, Swarmify is the best Vimeo alternative for those who are interested in providing buffering-free and fast-loading videos to the audience.
Part 2. Cincopa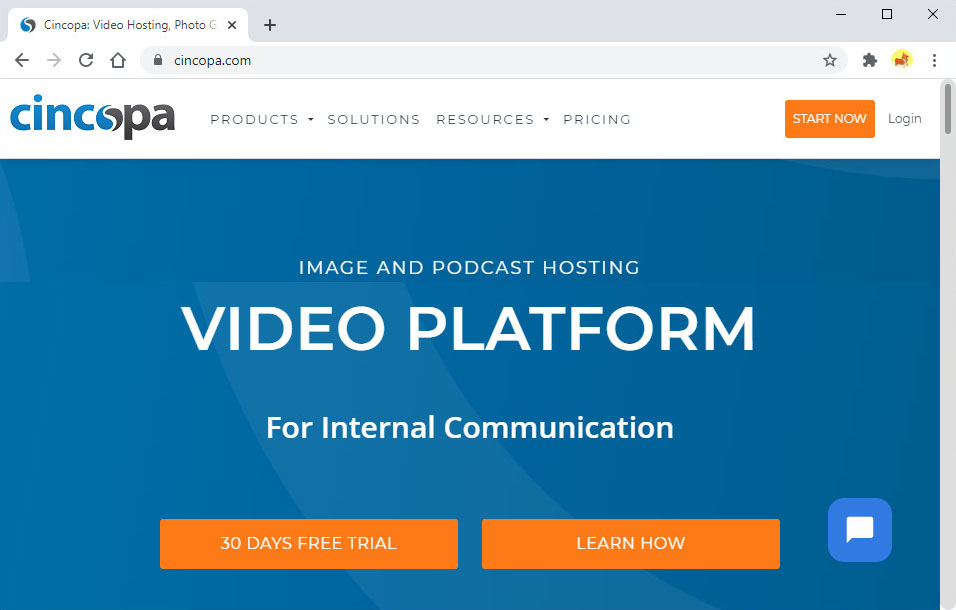 Another outstanding Vimeo alternative is Cincopa. Besides hosting videos like Vimeo, Cincopa excels at in-depth analytics. It provides you a comprehensive overview of how a viewer interacts with your video. To be clear, you know who the viewer is, where he/she is watching, and the device he/she uses to watch the video.
Along with advanced analytics, Cincopa provides a wide array of medial templates to polish your videos. Besides that, Cincopa insists on creating a familiar, engaging, and immersive environment for users to binge-watch videos.
On top of that, Cincopa is more than an online video host. You can also publish podcasts, music, images, and slideshows with the help of Cincopa.
In a word, Cincopa is a versatile digital asset management and hosting solution.
Part 3. Wistia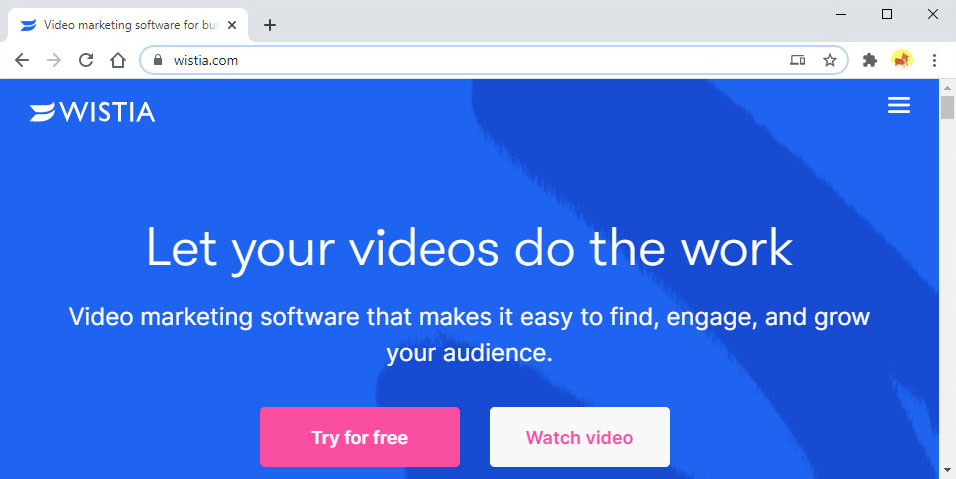 Wistia is a platform designed especially for business video hosting. One of the notable features of Wistia is its email collector. That is very helpful to generate email leads. You can create an email collector and add it at any point of time in the video. Hence, viewers have to fill in their details to watch further. Besides email collector, you can also add a social sharing button or a call-to-action at the end of a video.
Aside from that, Wistia helps your website rank better in Google search results. All you need is to add the video title, description, thumbnail, and tags while posting your videos to Wisita.
In brief, Wistia is an excellent Vimeo alternative to build your brand and business.
Part 4. SproutVideo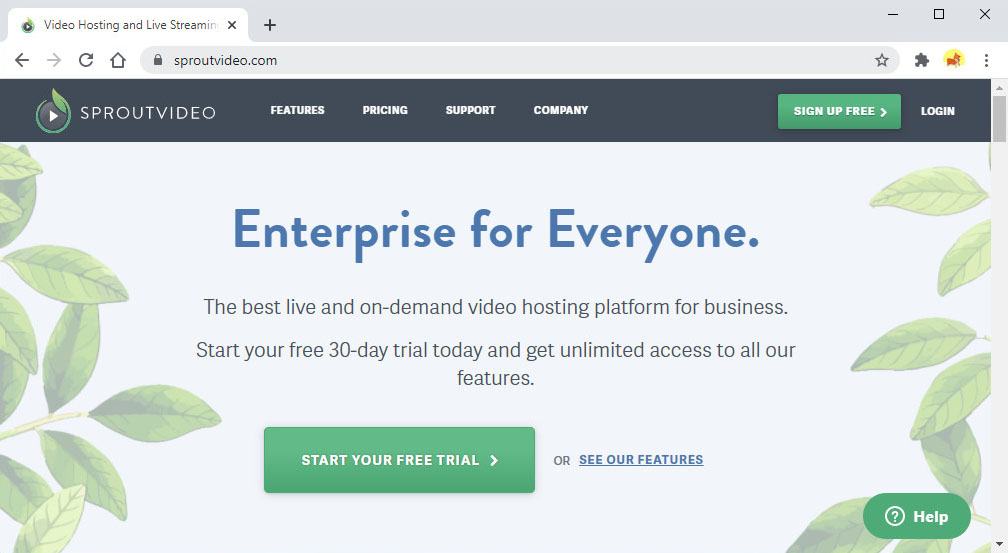 SproutVideo is famous for its secure video sharing. It protects your video content with 3 secure methods – password protection, login, and single sign-on. Besides, it sets limits on where your videos can be shared. If your website is used to share courses with teams or deliver free content with your audience, you may like such secure protection. Besides that, SproutVideo is easy to use. No coding skill is required to embed your videos to Shopify, WordPress, Squarespace, etc.
Apart from that, SproutVideo offers detailed engagement metrics to help you understand the viewer's behavior and leverage powerful video marketing tools.
In short, SproutVideo is an outstanding Vimeo alternative for basic websites.
Part 5. VPlayed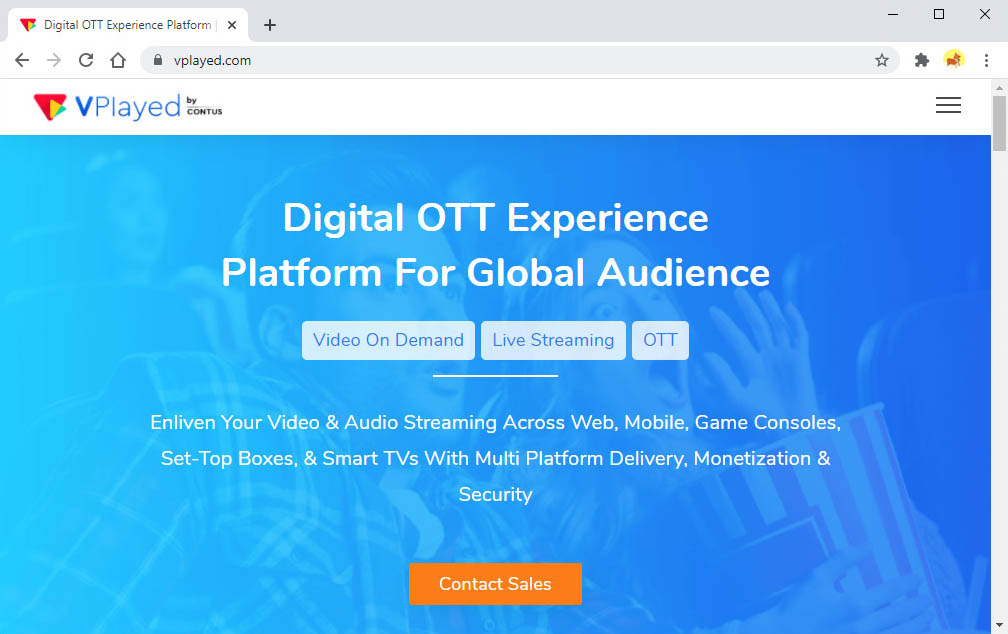 Similar to SproutVidoe, VPlayed has a 3-tier security system to protect your video content. Also, like most Vimeo alternatives, VPlayed boasts an outstanding viewing experience and in-depth video analytics. Apart from that, VPlayed adopts a diverse range of proactive monetization options for video and audio streaming. For example, VPlayed propels the viewer base with intrinsically ideated discounts on coupon codes and branding strategy responses. It is said such prudent promotional coupons and discounts pitch in high returns.
Therefore, you can take VPlayed as a robust Vimeo alternative.
Part 6. Best Vimeo Downloader
There are many binge-worthy videos on Vimeo. Even if you decide to turn to another Vimeo alternative, you can still learn from Vimeo curated video content. Hence, I would suggest you download Vimeo videos for further study.
How to download from Vimeo? All you need is an excellent Vimeo downloader – AnyVid.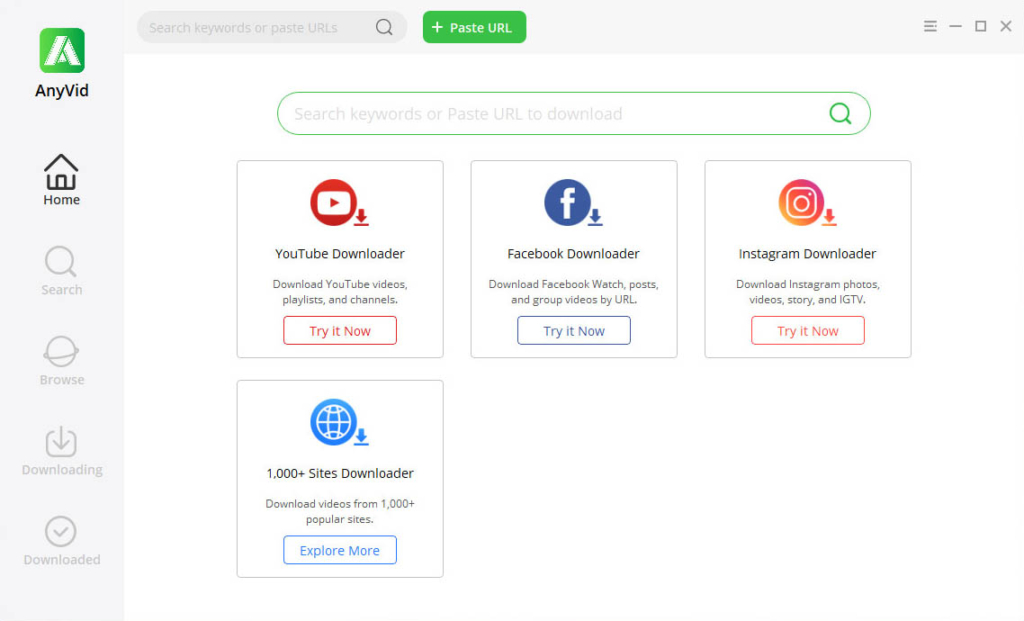 AnyVid is a versatile video downloader. With it, you can download Vimeo to MP4 and MP3 at a 3X faster download speed. Besides that, you can even batch download 6 videos with a few clicks.
Along with Vimeo, AnyVid supports video downloads from more than 1,000 sites such as YouTube, Dailymotion, Twitter, etc. How to download Vimeo videos with this fast video downloader? The steps are simple.
Before we start, please install AnyVid on your PC, Mac, or Android. AnyVid is guaranteed to be 100% safe and ad-free.
AnyVid
Download any video from 1,000+ websites
Copy the video link from Vimeo and paste it onto the AnyVid search bar. Then click the search icon.
AnyVid will load the video immediately. Now you can hit the MP4 button to download Vimeo video to your device. Besides, you can hit the More button to get more audio and video quality options.
All done.
Conclusion
Above I have introduced 5 excellent video-hosting platforms: Swarmify, Cincopa, Wistia, SproutVideo, and VPlayed. What do you think is the best Vimeo alternative?
No matter what Vimeo alternative you prefer, you can still benefit from Vimeo's high-quality video content. This post shares the best way to download Vimeo videos with AnyVid downloader. AnyVid not only helps you download Vimeo to MP4 and MP3 but also lets you download videos from popular video-streaming sites.
Have a try.
AnyVid
Download any video from 1,000+ websites
Frequently Asked Questions
What is similar to Vimeo?
The best Vimeo alternatives include Swarmify, Cincopa, Wistia, SproutVideo, and VPlayed. Particularly, VPlayed is a robust video-hosting platform. It features a 3-tier security system, impactful marketing tools, and proactive monetization modes to help you generate revenue.
Is there a free version of Vimeo?
Yes, you can use Vimeo Basic without spending a penny forever. With Vimeo freemium service, you will get 500M per week of upload space. Vimeo also allows you to use its embedding features. Besides, you can get basic analytics for your videos.
You May Also Be Interested in These Topics