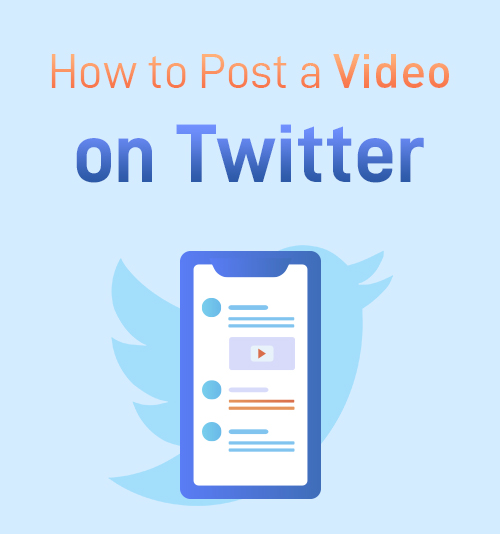 Videos have widespread popularity on Twitter.
Users can express their ideas fully by posting videos, which go beyond the limitations of texts. Statistics show that videos are much more likely to be retweeted than tweets with photos and GIFs. Therefore, it's critical for every brand to successfully shape its social media presence by posting videos on Twitter.
What's important is that if you don't know how to post a video on Twitter, you are missing the bandwagon and a massive audience at little to no expense.
Don't worry. I am going to make clear how to post a video on Twitter.
Let's get started!
Quick tip: Do you want to embed the video in your own tweet while still providing credit and a link to the uploader? You can realize it with a Twitter video downloader. Jump to Part 5 and follow my guide.
Part 1. Twitter Video Length and Specs
There are a few technical limitations on Twitter videos you should bear in mind before you upload a video to Twitter.
● The length of Twitter videos is no more than 2 minutes and 20 seconds.
● The resolution of Twitter videos is between 32×32 and 1920×1200.
● MP4 format is workable for both mobile devices and computers. You have one more choice, MOV format, for the mobile phone.
● The maximum file size is 512MB.
Quick tip: If the video you want to upload doesn't meet the requirements, you can modify it with some useful Twitter video converters to preprocess your file.
Part 2. How to Post a Video on Twitter from Your PC
After you log into a Twitter account, find the "What's happening?" bar at the top of the Home page to compose a new tweet.
Click the icon on the left that looks like a picture of the sun and mountains.
Choose the video you desire to upload from your computer.
Add some descriptive text to tweet with the clip, and hit "tweet."
Part 3. How to Post a Video on Twitter from Your Mobile Phone
Once accessed Twitter with your account on the mobile phone, hit the quill icon in the bottom left corner of the interface to compose a tweet.
On the next interface, tap the mountain icon at the bottom left of the text window to select a video from your gallery. Or you can hit the camera icon to shoot a video right away.
Add text, then hit "tweet."
Part 4. How to Embed a Video on Twitter
Copy the link of a Twitter video to tweet from the platform that's hosting the video.
Paste the link into the tweet box. Watch out for the character limit, which is 280 characters at most.
Add text as desired, then tweet away.
Part 5. How to Embed a Video on Twitter without Retweeting (Hot)
In this part, I'll show you how to share others' Twitter videos without having to retweet them and why this is incredibly important.
For example, when you retweet from someone, your post will typically present like this: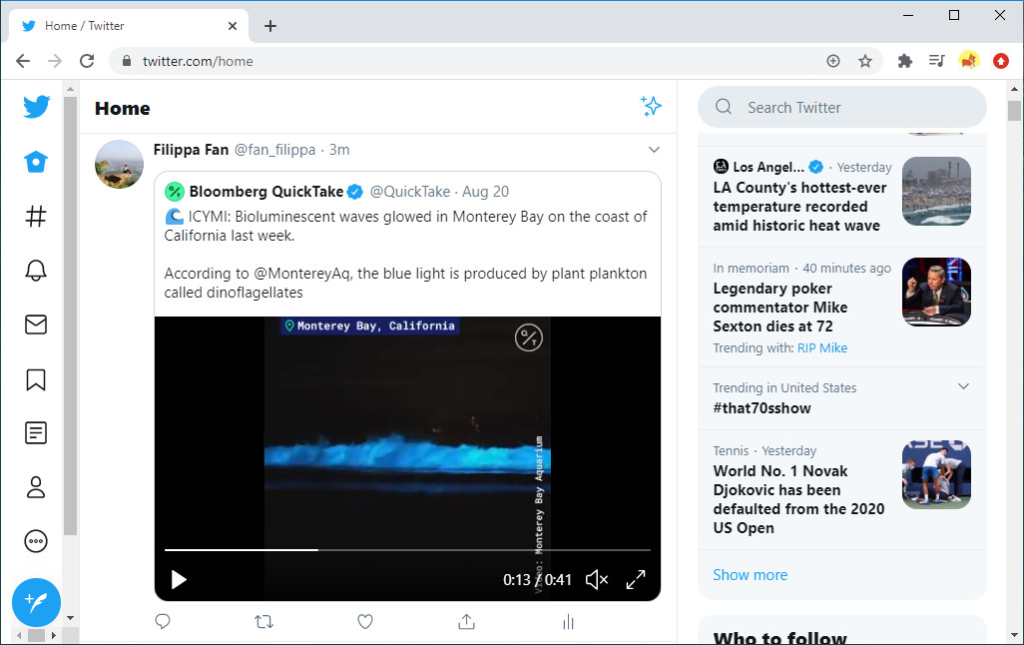 Retweeting is okay and is undoubtedly encouraged.
But sometimes, instead of retweeting someone, it's better for you to embed their video in your own Tweet.
Doing this not only makes your tweet look cleaner and prettier, but this also allows you to create your text when posting the video.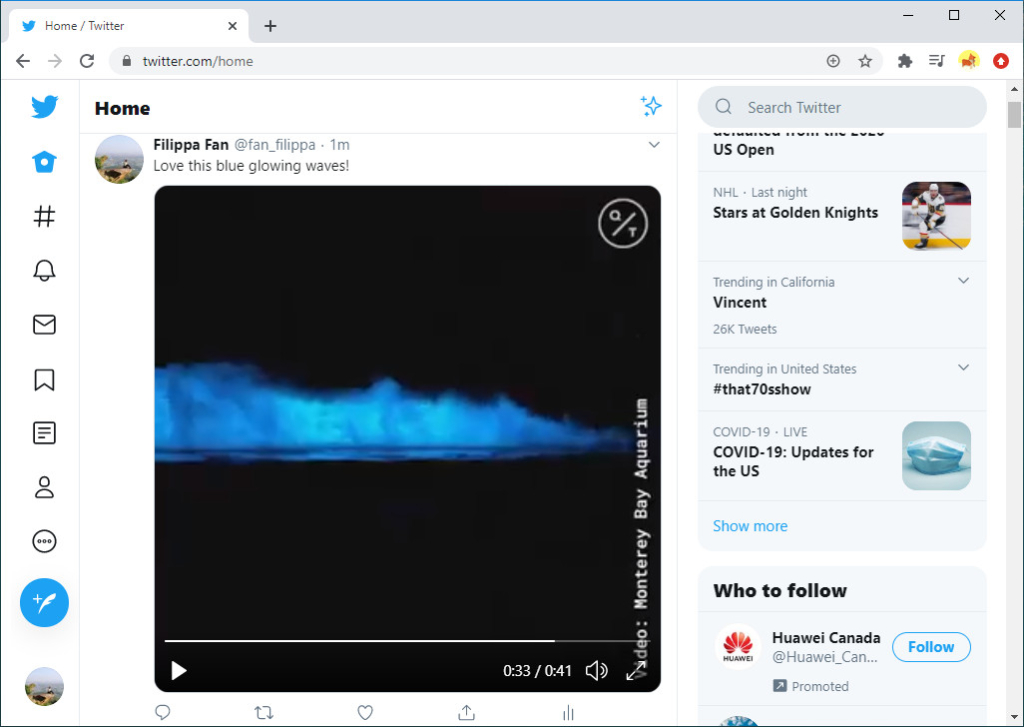 If you're not clear about how to upload a video to Twitter without retweeting the original post, please keep reading the tutorial.
There's an effortless way to make it happen. You need to download the Twitter video as your local files.
AnyVid is a professional Twitter video downloader for downloading videos from Twitter with a valid URL. At present, AnyVid supports downloading Twitter videos on Android, Windows, and Mac.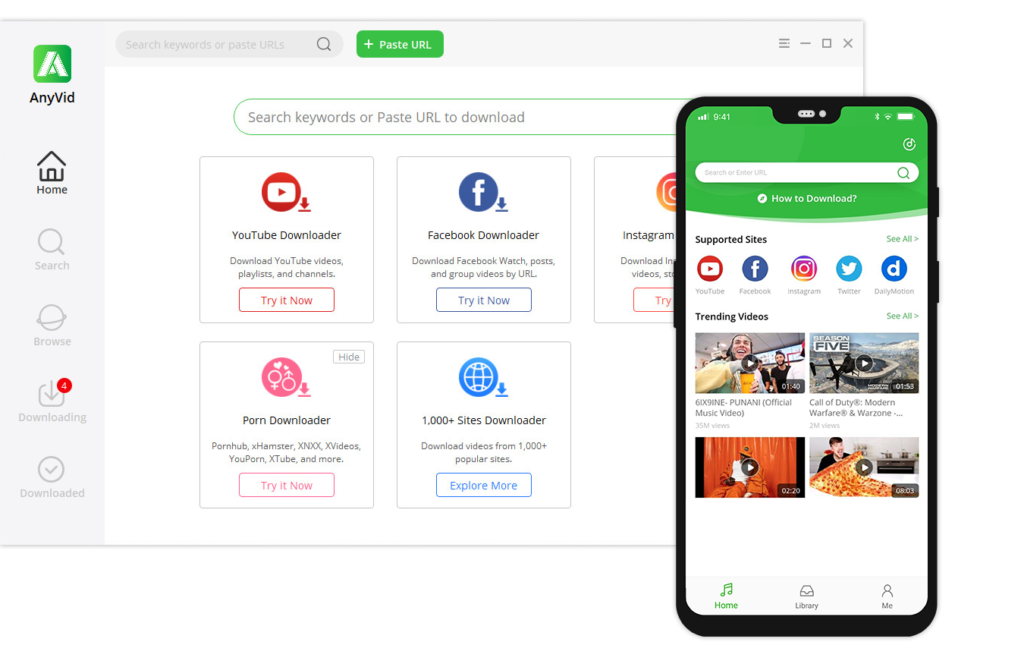 AnyVid
Download any video from 1,000+ websites
Let's assume that you have already got a URL of the Twitter video, and I will guide you on how to download it.
Open AnyVid and paste the video link to the search bar.
Choose the resolution and download the Twitter video.
Quite cool! Download AnyVid and have a try!
AnyVid
Download any video from 1,000+ websites
Quick tip: If you want to save from the app downloading procedure, you can use the online video downloader – Twitter Video Downloader AmoyShare.
Getting Started with Twitter Video
Posting videos on Twitter allows you to input more content than you could in character-limited tweets.
Set the pithy post aside, and try to upload a video on Twitter. Let the video say more than you want.
Or you can upload that funny video of your dog or the stunning panoramic scenery of your traveling.
You can also directly embed videos from sites like YouTube into a tweet by merely copying links, or embed a video on Twitter without retweeting by downloading the video firstly with AnyVid.
Give it a shot!
You May Also Be Interested in These Topics