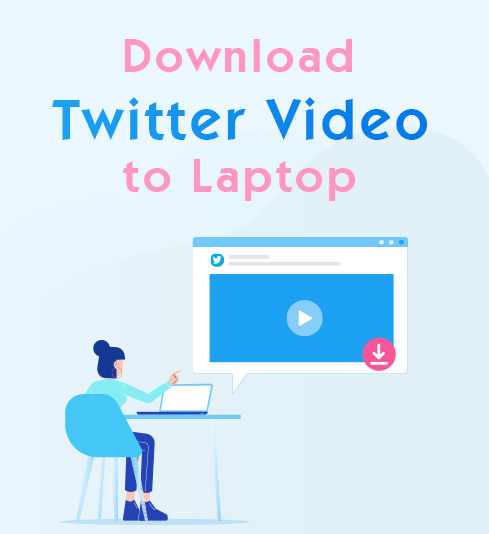 Twitter has a rather smaller quantity of users than the other platforms according to research conducted by Pew Research Center. However, it still plays a vital role in the area of media and culture.
Words are just a part of them, together with the plethora of videos, GIFs, and remarks, Twitter presents a tremendous show just before your eyes.
Many people use a laptop to browse Twitter today. If you are one of those people and want to find a way to download videos for yourself or sharing with other people, you need a Twitter video downloader to help you.
Download Twitter video to laptop is easy here! I am gonna show you some useful and clean Twitter video downloader.
No more words, let's dive in!
Method 1. How to Save Twitter Videos on PC with a Web Tool
The first option for you is to utilize a web tool. It can be a friendly method because it doesn't require the installation of any additional software. Twitter video downloader AmoyShare is a dedicated web tool that can be performed quickly. You don't have to worry about the pop up of the annoying ads.
Taking Chrome as an example, it is convenient to download Twitter video to a computer. Copy a link from Twitter and paste it to the search bar of AnyVid.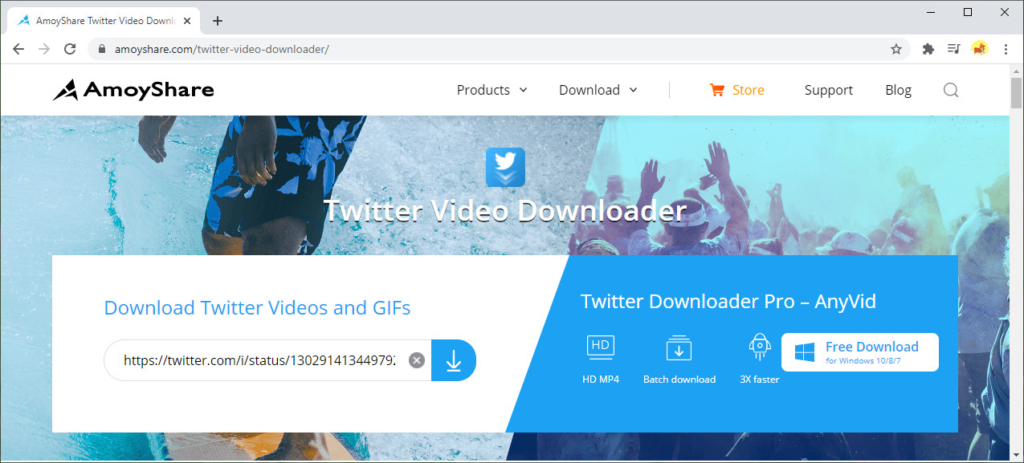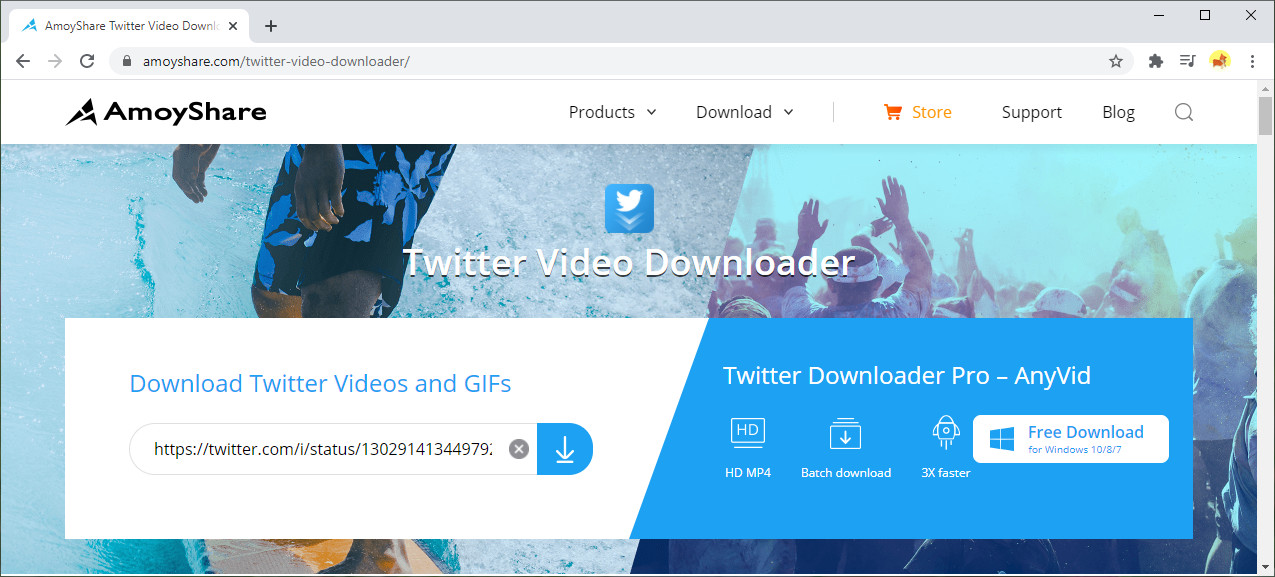 Quick tip: If you are wondering how to download Twitter GIFs on PC, just follow the video download steps.
Method 2. How to Save Twitter Videos on PC with Software
AnyVid is a professional tool to back you when you want to download Twitter video to computer. It can be operated on Windows and Mac systems. Download HD Twitter videos at fast speed are possible here.
As an intuitive and powerful Twitter video downloader, AnyVid is 100% clean even when you use the free version. Still, not appreciable ads are avoided.
Here are a few simple steps on how to save a Twitter video to computer so you can watch it whenever and wherever you'd like.
Right-click your mouse and copy video address from Twitter.
Open AnyVid, and paste the Twitter link to the search bar of AnyVid.
Download the required format in accordance with your suitability.
Are you still with me? Go ahead, download AnyVid and start your free trial now!
AnyVid
Download any video from 1,000+ websites
for Windows 10/8/7
for Mac OS X 14+
for Android
Where to find your downloaded Twitter videos? AnyVid Twitter video downloader provides you an exclusive library to help you manage your downloaded videos easily.
Quick tip: AnyVid is more than a Twitter video downloader. You can also download videos to the laptop from other popular social media platforms like YouTube, Facebook, etc.
Your Success Is Just Around The Corner
Nothing fishy or ads at all. What are you waiting for?
Download Twitter video to computer with tools I recommend right now.
If you are having trouble following this guide on how to save Twitter videos on PC, please leave messages in the below comment box.
Frequently Asked Questions
How to save Twitter videos on PC?
1. Click on the tweet that you wish to download video from and copy the video address.2. Once you have the copied link, you can paste the link to Twitter Video Downloader AmoyShare and download the video.
You May Also Be Interested in These Topics