anyvid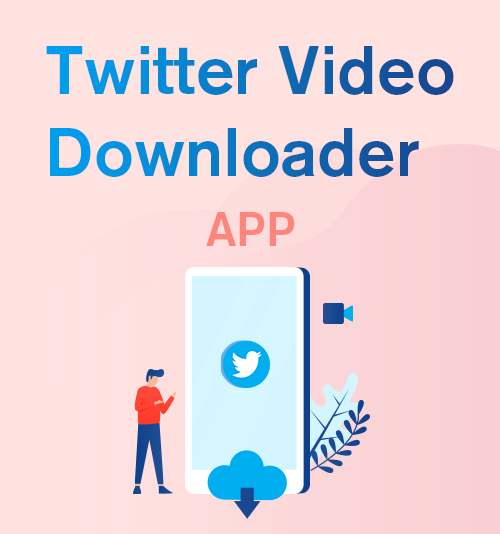 Every time you visit Twitter, you may have the impulse to share some meaningful, funny, or whatever videos that catch your mind to your friends.
If you download the Twitter video as your local files, you can share them with your friends easier.
To make it happen, patiently follow my guide.
I have sorted some best Twitter video downloader apps for iPhone, Android, Windows, and Mac.
Wanna know more? Let's have a look!
Part 1. Best Twitter Video Downloader App for Mobile
Twitter Video Downloader App for Android
You have a wide range of selection on the market of Twitter Video Downloader App for Android. Too many choices may result into a hard decision. Don't worry. I have pick out two best downloaders for you. Let's know what they are.
AnyVid
To download Twitter videos on your Android phone, the aptly named AnyVid Twitter Video Downloader will get the job done. AnyVid also supports downloading Twitter Videos on Windows and Mac. It is designed for the best user experience, with fresh and clear UI, and zero ads. You can get AnyVid Twitter video downloader APK on its online store.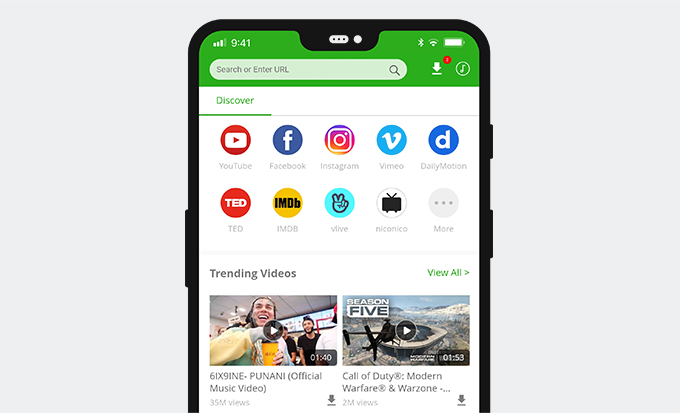 ● Support downloading Twitter videos on Android, Windows and Mac.
● No virus or ads at all.
● Show the resolution of the video. You can download a 1080p twitter video if the original resolution is up to it.
● The multi-task download function allows you to download plenty of files at the same time.
The downloading process is pretty easy. Let's have a look.
Copy a link from Twitter and paste the link to AnyVid.
Select the Twitter video and hit the green download button at the right bottom corner.
Select the resolution then hit Start Download.
Download Twitter Videos
The app Download Twitter Videos is lightweight, only 2.9 MB. You need to pay $0.99 for this in-app purchases. With a simple interface, you can either copy/paste the link or access it directly from share options to easily download videos or GIFs from Twitter. You can get this video downloader for Twitter app in Google Play.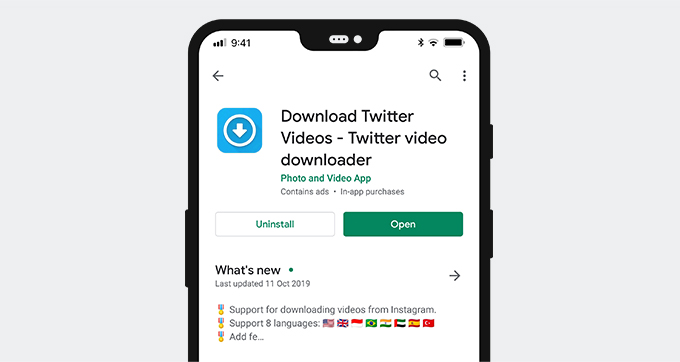 Pros:
● Support downloading videos from Instagram.
● Support many languages – English, Indonesian, Portuguese, Indian, Arabic, Spanish and Turkish.
● Use a database to help you avoid downloading the same Twitter videos and GIFs.
● Can show the size and resolution of the downloaded Twitter videos.
● Have a built-in video player.
Cons:
● Contain a flood of ads.
● Many users' feedback shows that they encounter errors after a few downloads and can not download videos successfully later!
Twitter Video Downloader App for iPhone
There is no single app that can get Twitter videos downloaded directly on iPhone. To make it, you need the help of apps for iPhone and web browser. I am going to introduce you two iOS file managers. You need to use one of them and an online Twitter video downloader for the web browser to get videos downloaded on iPhone.
Documents
The Documents app is an iOS file manager that lets you access and manage your files conveniently all in one place. You can use it for reading EPUB books, viewing Word and Excel documents, opening ZIP files, PDFs, images, downloading MP3 and watching movies on iPhone and iPad. The powerful built-in browser could help you download Twitter videos to iPhone.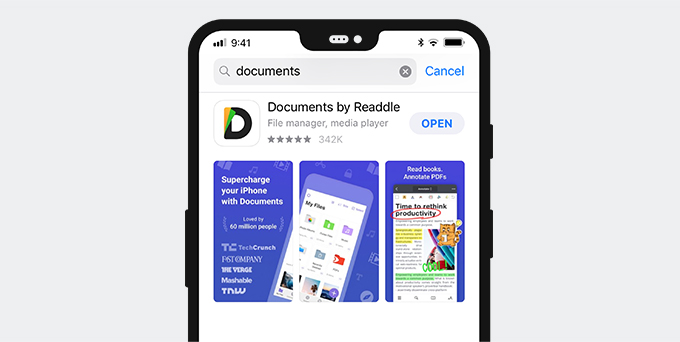 Quick tip: Download Twitter videos can be a bit tricky. You can read the tutorial I have write on how to download Twitter videos on iPhone and save to Camera Roll.
MyMedia
MyMedia is a free and powerful iOS file manager. It is quite useful for managing files on your iOS device and downloading videos from various video-sharing websites including Twitter, Facebook, Instagram, etc. and save them to your camera roll seamlessly. The process of downloading Twitter videos is the same as Documents with the help of the built-in browser.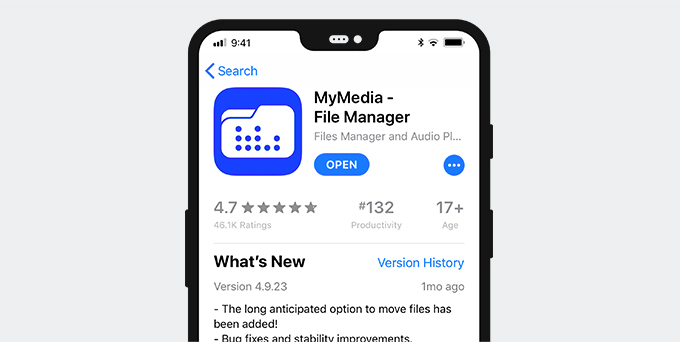 Part 2. Best Twitter Video Downloader App for Desktop
AnyVid could be the best Twitter video downloader app for you. You can download Twitter videos on Windows, Mac as well as Android. More methods are provided to help you download videos directly from Twitter. You can either copy and paste the URL or use the built-in Twitter browser.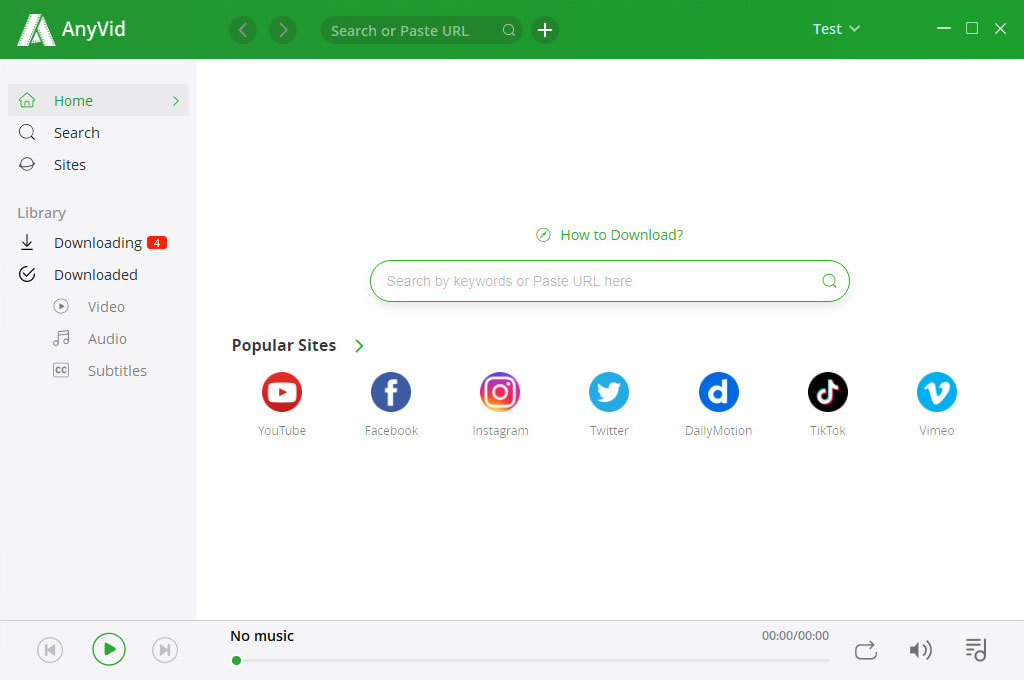 Pros:
● Support downloading videos from 1000+ supported sites like Twitter, YouTube, Facebook, SoundCloud.
● Support batch download YouTube videos in 1080p at a fast speed.
● Download subtitles from YouTube, Facebook, etc.
● Convert any local video to any latest format.
● Have the built-in browser so that you can view your loved sites within one platform.
Have a try!
AnyVid
Download any video from 1,000+ websites
for Windows 10/8/7
for Mac OS X 14+
for Android
Jihosoft 4K Video Downloader is a popular video downloader, and its free trial version is available for both Windows and Mac. It's simple to use. Copy and paste the URL then start downloading the video.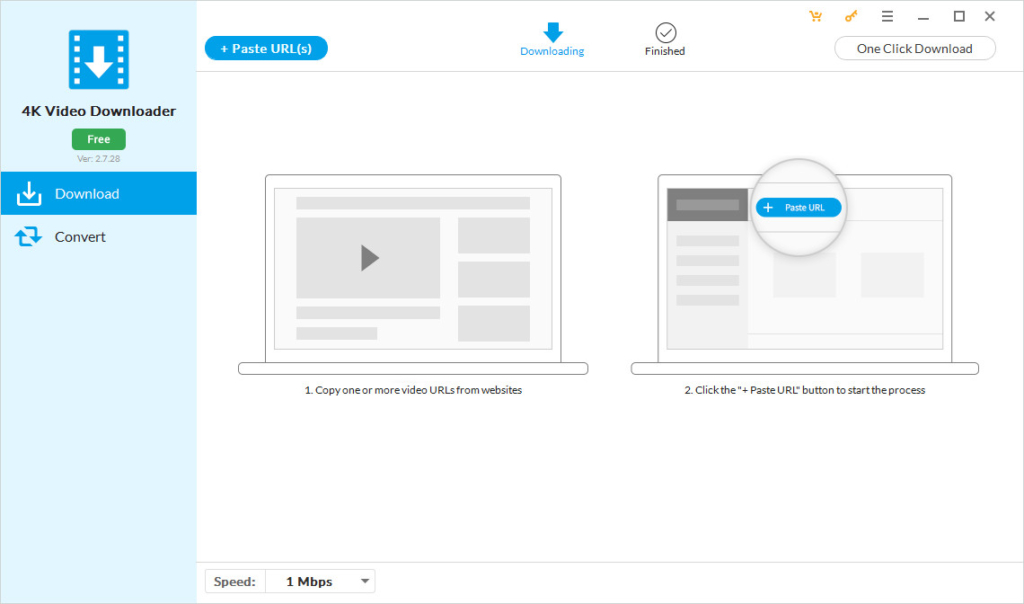 Pros:
● Save videos from Twitter, Facebook, YouTube, Instagram, etc.
● Download videos of 4K & 8K, 60FPS, 360° VR YouTube
● Convert YouTube videos to many formats like MP3, MP4, MOV, AVI, etc.
● Download subtitles/CC of videos
Cons:
● If you want to purchase the product to enjoy better service, there is an only option Lifetime license for you, and it only applies to Windows operation systems. It costs $29 for one PC, which is a little high.
Wrapping up
With your favorite Twitter videos at your disposal, you can now start playing around with the Twitter video downloader I recommend.
See from the merits and disadvantages, AnyVid should be the best Twitter video downloader app.
How do you think? Have a test by yourself!