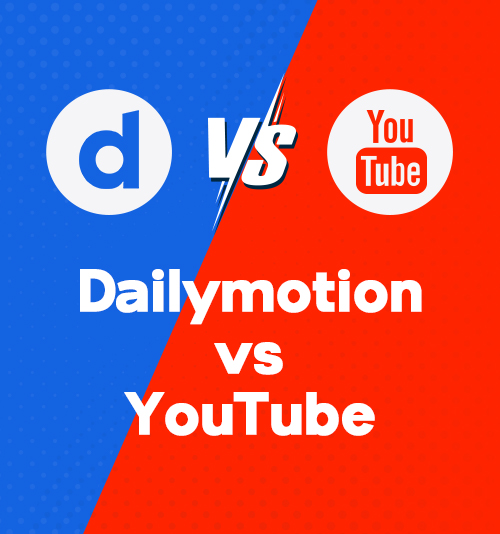 YouTube is the first-biggest video sharing website in the world.
And, Dailymotion is the second-biggest website behind YouTube.
You and I are users of Dailymotion and YouTube websites, but how many things do you know about them?
I write this guide on Dailymotion vs YouTube for you to learn more about them, and tell you everything you need to know.
Apart from that, you will also learn how to download videos from Dailymotion and YouTube without hassle.
Now, let's go!
Part 1. Dailymotion vs YouTube
Dailymotion boosts over 300 million monthly users who can upload, watch, and share videos in this platform. Dailymotion offers top-quality content uploaded by gifted creators, publishers, and storytellers.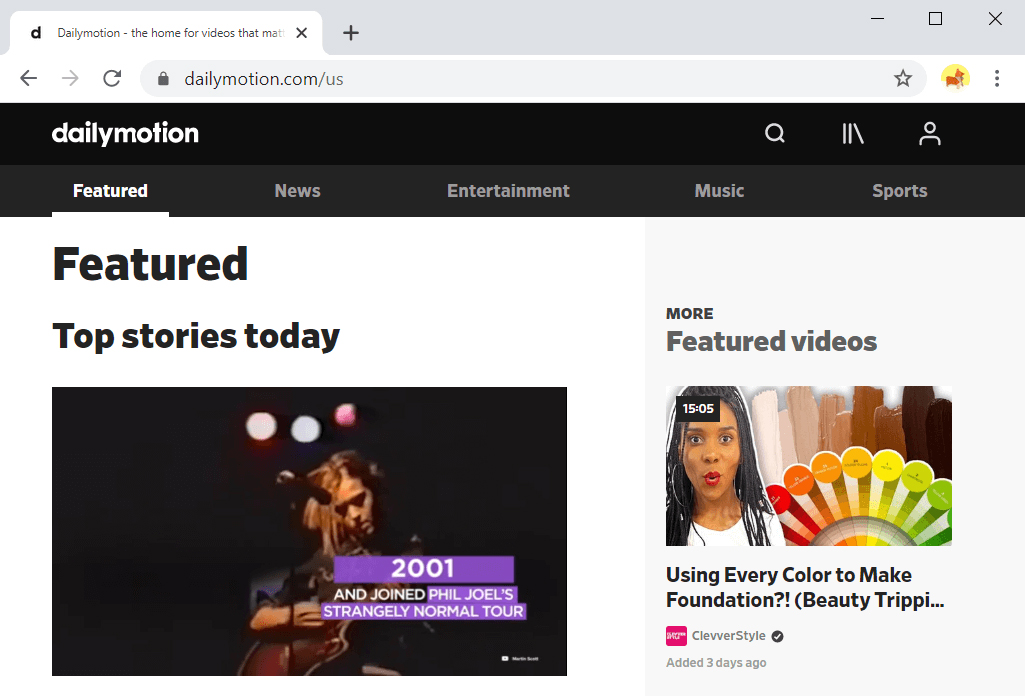 YouTube has over 1 billion users per month. Users are free to share videos and watch online videos. Of course, you can create, upload, and share your videos on YouTube. Therefore, you can find all kinds of videos on the biggest media platform, YouTube.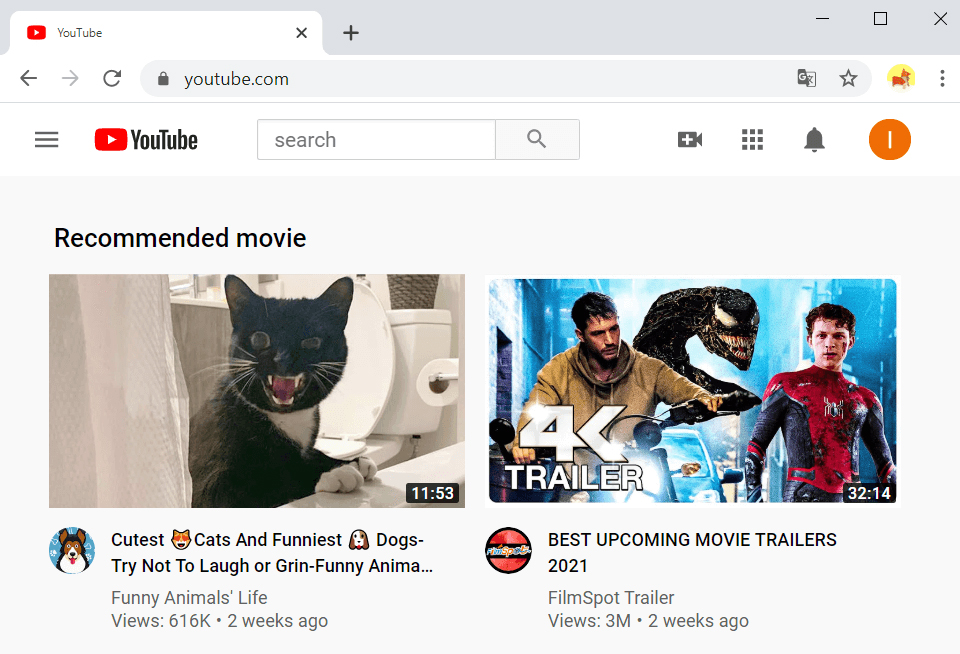 Dailymotion and YouTube seem to have a lot in common, but what're the real differences between the two such big streaming platforms? The post will analyze them from three aspects: quality, price, and safety.
Dailymotion vs YouTube: Quality
If you are using YouTube now, you are getting more chances of watching the latest popular event that just minutes after it happened. That is because the number of YouTubers is much higher than that of Dailymotion.
However, you may have higher chances that are viewing videos with better quality in Dailymotion. You can have a better viewing experience as the interface of Dailymotion is very smooth.
Dailymotion vs YouTube: Price
There's a lot of ads on YouTube. You can subscribe to YouTube Red to $9.99 per month. YouTube Red not only allows users to watch videos for free but also offers original programming, offline downloads of videos and music.
Dailymotion is free. Like YouTube, it also depends on commercials to make profits. But you cannot remove these ads even though you would like to pay money for Dailymotion subscription.
Dailymotion vs YouTube: Safety
Some people ask that is Dailymotion safe? Is YouTube safe to use? High traffic sites are often infected by viruses and malware because malicious actors like targeting video streaming platforms. If you click on a link, a pop-up window, or an ad, viruses and malware might attack your device. So, the best solution is to use antivirus software to solve this growing problem.
Part 2. How to download Videos from Dailymotion and YouTube?
Most of the time, you probably stream YouTube videos by your computer or phone. That's how it works, and that's the best way to support your favorite channels, while you have to endure all the ads.
But sometimes maybe your commute's signal is terrible, or your internet connection is overloaded by everyone else, leaving you with no bandwidth to enjoy the wonderful 4K quality from Dailymotion and YouTube.
Now, you need a video downloader to combat internet problems.
AnyVid is a reliable video download that helps you to download videos from Dailymotion and YouTube.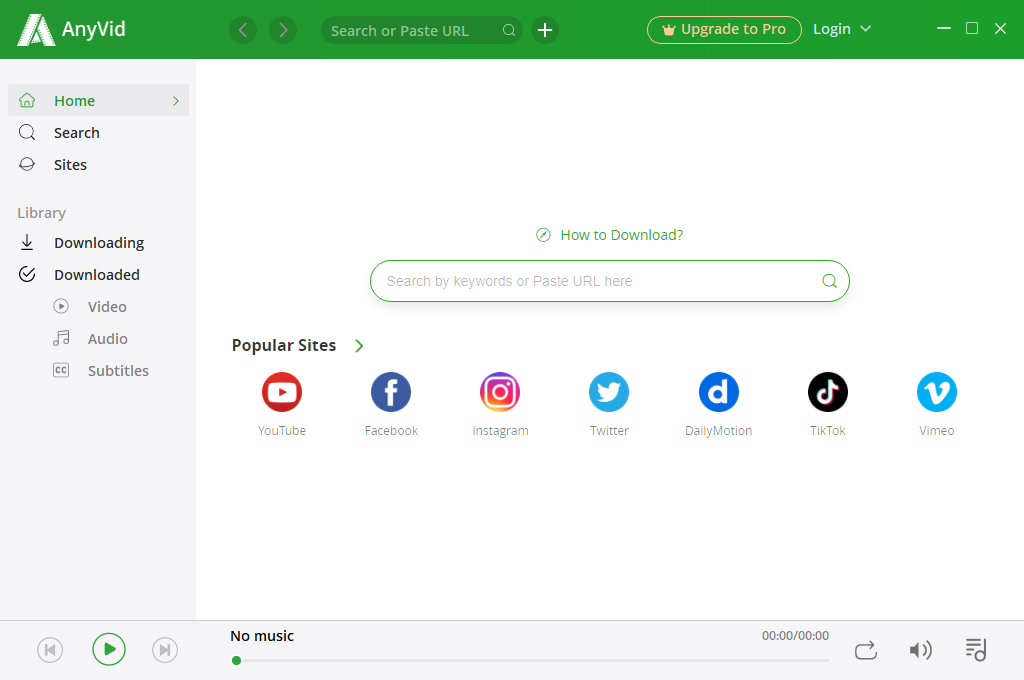 Only 2 steps, you can download your favorite Dailymotion and YouTube videos.
Copy the URL of the video you want to download and paste it into the search bar.
Click "More" to select more formats and quality. Click green Download to start downloading.
Now, you can find your favorites in the Library.
Conclusion
Dailymotion and YouTube both have a lot of things to watch, but they still have a lot in different.
Now, do you have general ideas after this review on Dailymotion vs YouTube?
If you want to download your favorites on your devices, and watch them anytime, anywhere, AnyVid can help you achieve it.
AnyVid
Download any video from 1,000+ websites
for Windows 10/8/7
for Mac OS X 14+
for Android
AnyVid lets you watch Dailymotion or YouTube videos without an internet connection, which is ideal for keeping entertainments in places without reliable internet access. Then, you can say goodbye to quality loss and low-loading.
Give it a shot!
You May Also Be Interested in These Topics