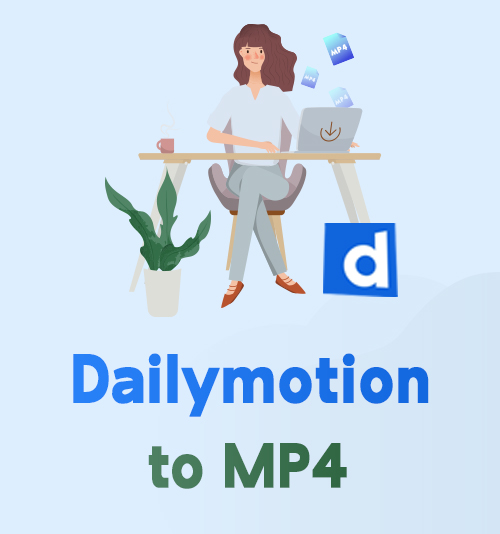 This is the latest guide for converting Dailymotion to MP4.
Dailymotion is the second-biggest website behind YouTube. On Dailymotion, people are free to create, upload, and share videos. Therefore, you can also view a lot of funny videos uploaded by different people on this big platform.
Sometimes, you want to download Dailymotion video to MP4 to your own devices so that even you are in the places, such as flight, where the internet is not guaranteed, you can still enjoy these videos at will.
However, Dailymotion provides a simple way to display videos on your computer, and you cannot get Dailymotion video downloaded, let alone convert Dailymotion videos to MP4 format.
Therefore, this article recommends a tool that can convert Dailymotion to MP4.
Let's follow this guide and learn how to download video from Dailymotion into your files within 2 steps.
Part 1. Convert Dailymotion to MP4 with URL
AnyVid is one of the best Dailymotion to mp4 converters in the market. As a powerful video converter, AnyVid supports downloading videos with different quality varying from 360p to 1080p. Beside, AnyVid also works well in Android, Mac, and Windows.
Most importantly, this software is no virus, no ads, which allows you to download videos directly to your PC.
First, download AnyVid on your computer.
AnyVid
Download any video from 1,000+ websites
After installing AnyVid on your computer, let's see how to use it.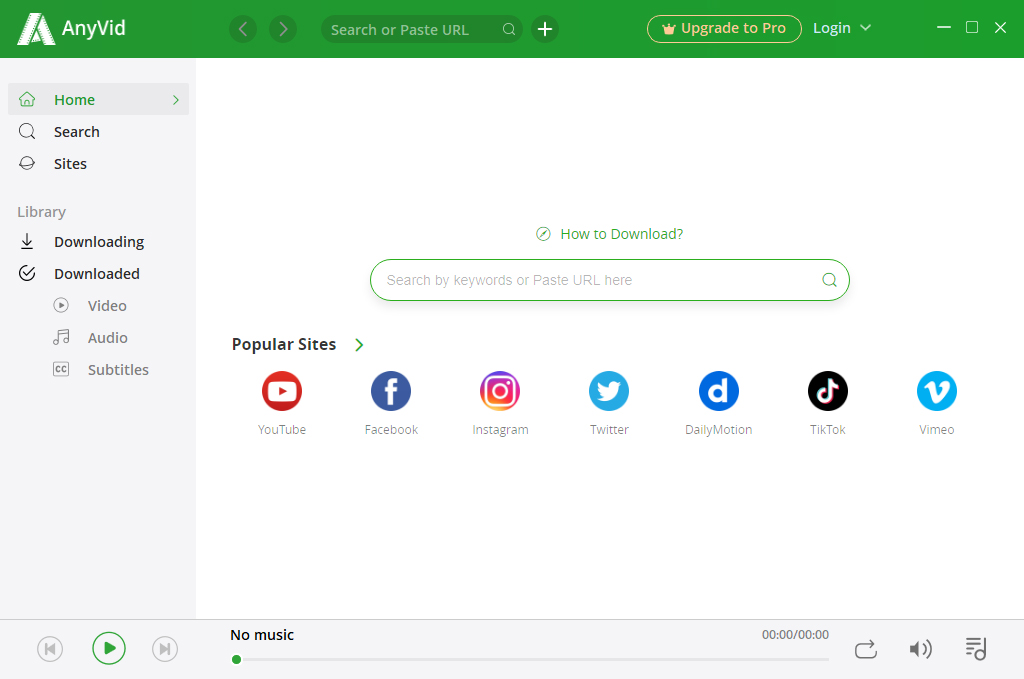 Find the video from Dailymotion on your browser. Copy the link of the video you want to download.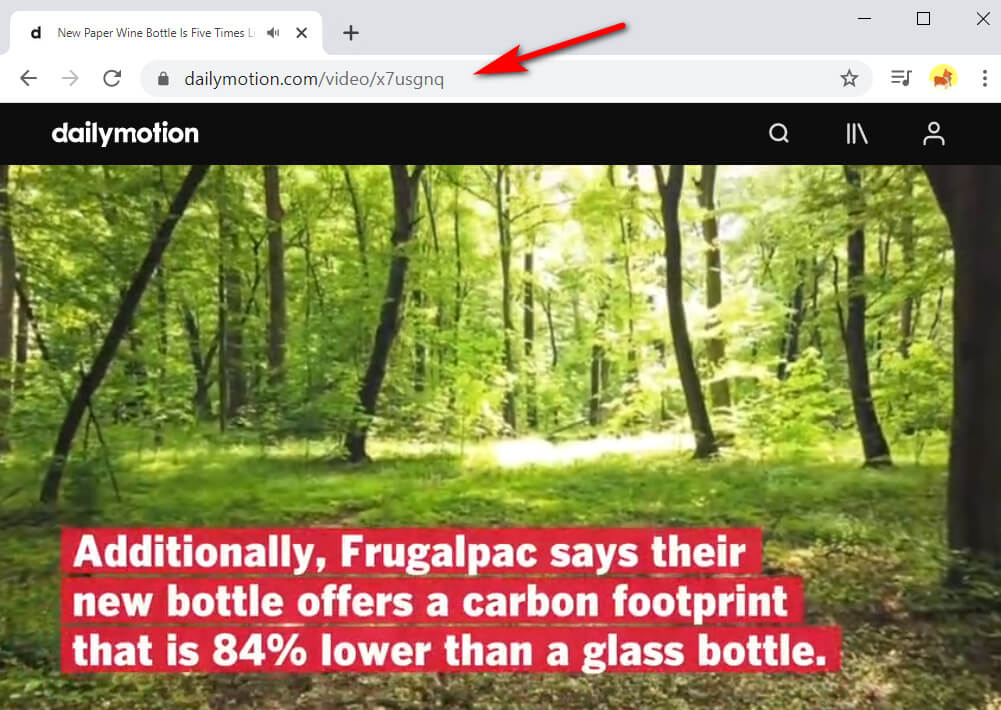 Paste the link to the search bar of AnyVid. Or click the "+" button, the link will appear in the search bar immediately. Then, click the "Search" icon. Your favorite video shows up.
After the search result shows up, click "More" to select video qualities. Click the green download button, and the video starts downloading.
Now, you can go to the Library to find Dailymotion video in the "Video" files. Click the play button on the screen, and you can enjoy your favorites out of the internet connection.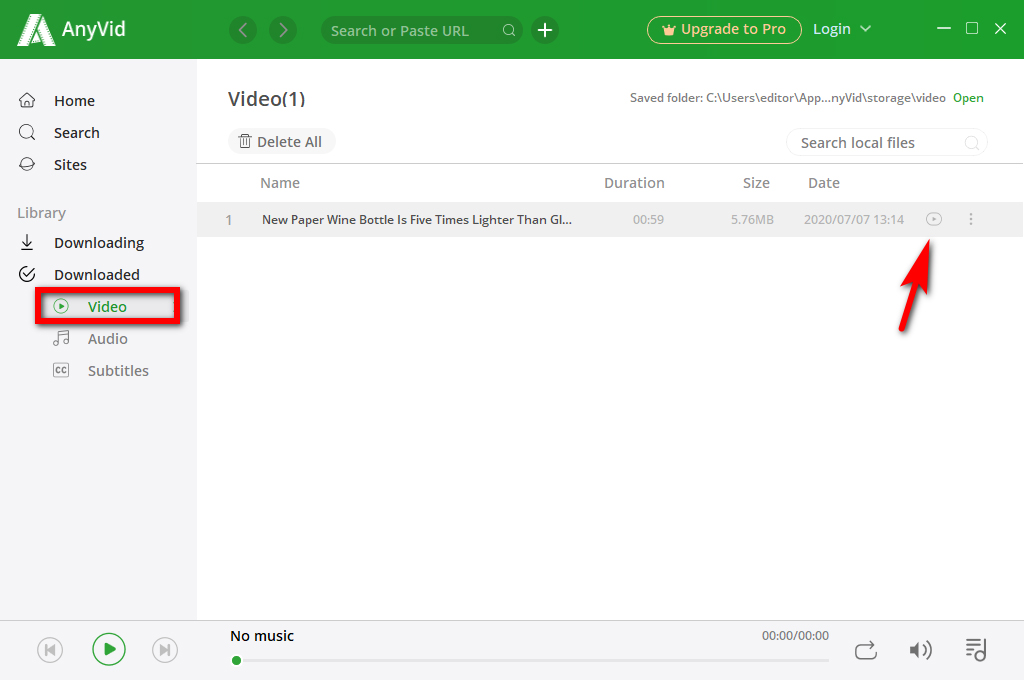 It is very easy, right?
Part 2. Convert Dailymotion to MP4 with Built-in Browser
There is another way to convert Dailymotion to MP4 with AnyVid. AnyVid has its built-in browser so that you can view Dailymotion directly in here. You do not need to open another browser on your computer, and undoubtedly this can save you a lot of time in converting Dailymotion to MP4. Let's see how the all-in-one Dailymotion converter works!
Install AnyVid to your computer.
AnyVid
Download any video from 1,000+ websites
You will find Dailymotion is in the "Popular Sites" of AnyVid.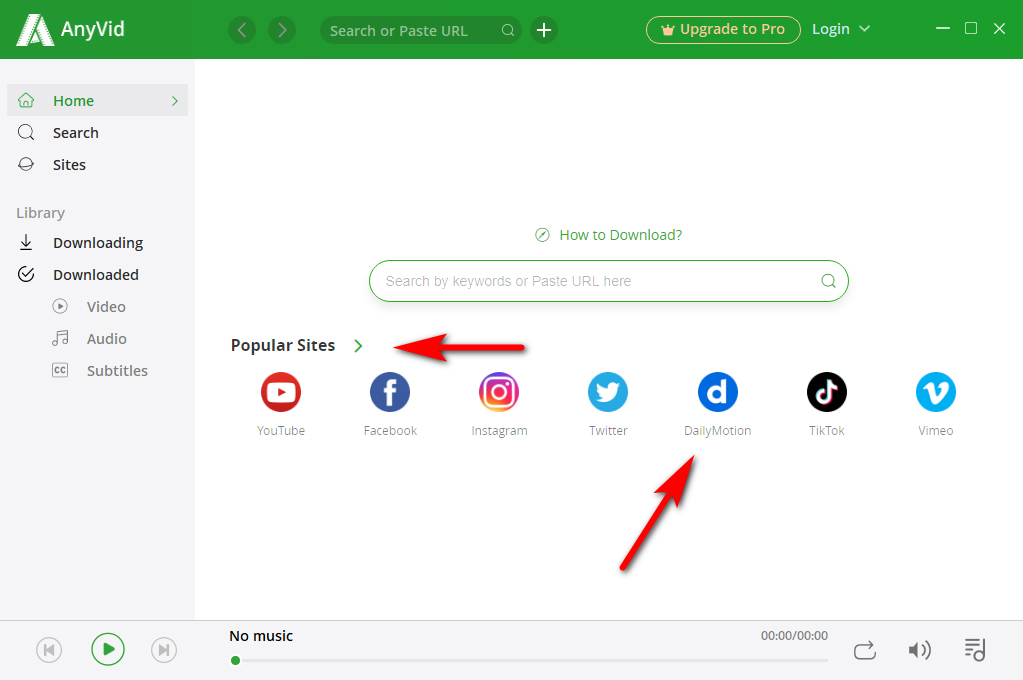 Click it, and you will be directed to Dailymotion. Then when you find an interesting video, you can straightly click the green Download icon in the bottom right corner.
Choose the quality and format, and click the Download button. Your video is downloading now.
Conclusion
This is all about the guide on converting Dailymotion to MP4.
For me, AnyVid is the best video converter for Dailymotion to MP4. It is a safe Dailymotion to MP4 converter, no virus and no plug-in.
If you want to enjoy videos without the limitation of the internet, AnyVid is worth trying!
Give it a shot!
You May Also Be Interested in These Topics