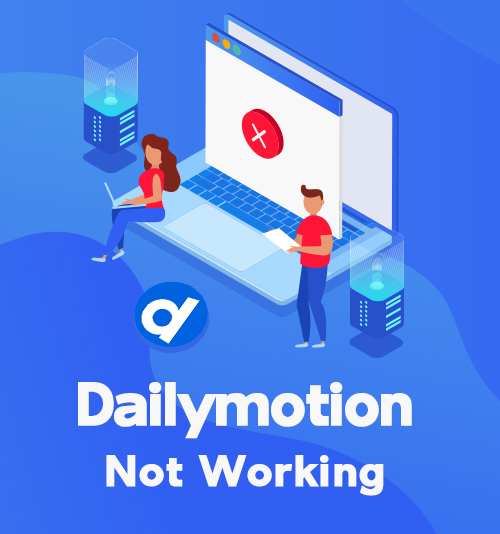 Dailymotion is a video sharing site popular around the world. It's an international video sharing platform because it provides content in 25 languages, as well as 43 localized versions that contain local featured subject matter. You are encouraged to freely share your own videos or just to be a passionate video lover enjoying various kinds of videos.
For people who are accustomed to watching videos via Dailymotion, that maybe really an annoying problem for you if Dailymotion not working happens frequently.
If you are stumped by it, follow me on how to fix it, and avoid it via a powerful dailymotion downloader.
Let's get started!
Part 1. How to Handle with Dailymotion Not Working Quickly
Internet Connection
Dailymotion not loading might happen when your internet speed is slow. In this case, the videos may play slowly or even not play at all. Pausing the video to let it load for a second can solve the problem. In the case of Dailymotion still not working, try to connect the internet through Wi-Fi. If you have done in this way, try to reconnect the Wi-Fi. You can also choose to reset the Router.
Problems Relevant to Browser
Firstly, try to refresh this site or restart the browser. If Dailymotion won't load, clear cookies in your browser. For Dailymotion App users, clear cache in your app. This may work when the cache in your Dailymotion is full, so you need to clean it up.
Or check whether the browser is in its latest version. If not, update it to the newest version.
Problems Relevant to Flash Player
One reason why is Dailymotion not working is because of the Flash Player is not in its latest version or is installed incorrectly. (You can check if Flash Player is installed on your computer with Flash Player Help Center.) If you want to install a new Flash Player, you need to uninstall the old one. Then you can download the latest version of Flash Player through the above Help Center.
There is another case, for the Adobe Flash plugin on the browser on your computer, its function is to let you hear and see Flash audio and video content. Take Google as an example. Some sites fail to play flash videos because Flash is not allowed to work. To fix this, go to "settings" and tap "flash" in the search bar. Then find the entrance to enable Flash.
Part 2. How to Avoid Dailymotion Not Working
Interrupted by the unstable internet is annoying. Those words like "Sites can't be reached," or "You're offline" could drive you crazy, especially when you are watching videos. Therefore, the best way to avoid Dailymotion not loading is to download the video for offline viewing. Downloading Dailymotion videos is a piece of cake as long as you use the right video downloader.
Here comes a powerful Dailymotion video downloader – AnyVid, which can also download videos from many other popular sites. YouTube videos, Vimeo videos, Facebook videos, etc. all can be saved as your local files by AnyVid.
AnyVid supports downloading videos from Windows, Android, and Mac.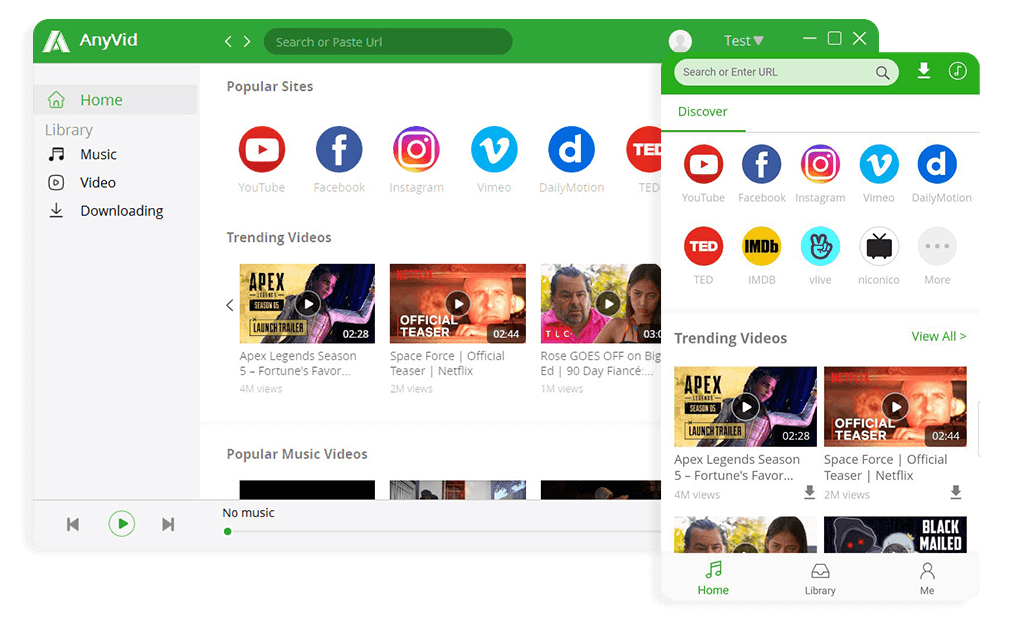 Let's learn how to use it.
Method 1. Copy a link from Dailymotion then paste it on AnyVid.
Copy a link from Dailymotion.
Paste the Dailymotion link to the search bar of AnyVid and hit the download button.
Quite easy. What a perfect way to avoid Dailymotion not loading. Download AnyVid and start your uninterrupted offline viewing now!
AnyVid
Download any video from 1,000+ websites
Method 2. View the built-in browser on AnyVid.
AnyVid has access to many built-in browsers at the top of the homepage. Find Dailymotion and tap it.
Preview the video you want then hit the big green download button.
Choose the format and download the Dailymotion video.
Watch 1080p offline Dailymotion video right here with AnyVid for Android. Start your watching now!
Closing
In a nutshell, I have discussed different ways to deal with Dailymotion not working. I hope you can work out the problem successfully. If it is still not working, you can check out YouTube and other streaming sites to see if there are videos you are looking for on Dailymotion.
Welcome you to share your solutions in the below comment box if you have better solutions. Besides, for the most guaranteed way to watch streaming videos like Dailymotion and YouTube smoothly, try AnyVid! Give it a shot.
AnyVid
Download any video from 1,000+ websites
You May Also Be Interested in These Topics