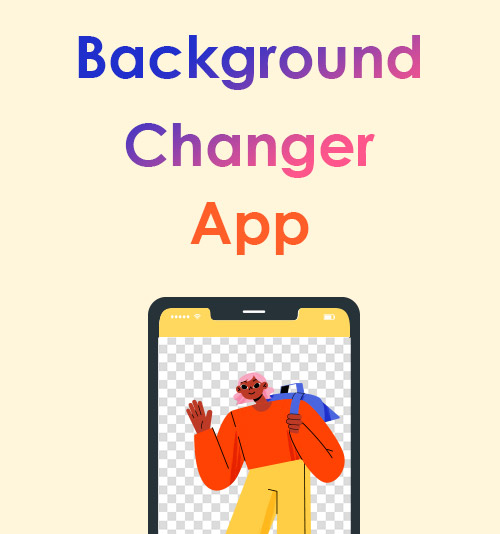 Background works as the role of seasoning in the overall composition of image. It is self-evidence that an excellent background can create an amazing effect on photo.
However, it is not rare that we make efforts to snap a flattering shot but fail to find a suitable background. Especially, for professional photographers or designers, they often wage a fruitless struggle to achieve a perfect background. Therefore, in order to save time and effort, many people resort to background changer tools that can change picture background easily and efficiently.
Nowadays, technology makes all things you can imagine possible. We have numerous accesses to change photo background on computer and mobile. But there are still many people who feel overwhelmed when they are selecting background changer tools.
In view of the fact, in this article, we will focus on what app can change the background of a photo perfectly. To assist you in changing background of a picture on mobile, we did comprehensive research into a bunch of photo background change apps and selected the top 6 background changer apps for iOS and Android in 2022. The upcoming section comes with detailed information which certainly can lead you to make a favorable decision. Let's explore them together!
Background Eraser – Change Background in a Flash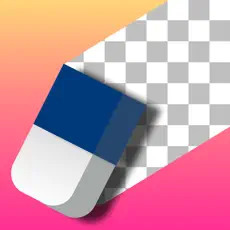 | | |
| --- | --- |
| Device | Android & iOS |
| Support format | JPEG, PNG |
| Rating | 4.5 |
| Price | Starting at $9.99 |
Harboring 100,000 faithful users, Background Eraser enjoys a high reputation as one of the dedicated apps to change photo background with a few taps. It supports 2 image formats to edit, JPG and PNG. With Background Eraser, you can use the "MAGIC" or "ERASE" tool to remove photo background. Then what you have to do is to insert your new background.
Furthermore, Background Eraser works at a swift speed on Android and iOS devices.
It also offers you access to crop image, adjust brightness, saturation, adding text, stickers and more.
In sum, Background Eraser is a background changer app that deserves your try!
Apowersoft Background Eraser – Powerful Background Changer Tool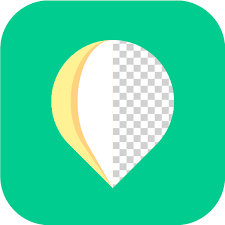 | | |
| --- | --- |
| Device | Android & iOS |
| Support format | JPG, JPEG, PNG, BMP, TIF, TIFF |
| Rating | 3.6 |
| Price | Starting at $3.99 |
Apowersoft Background Eraser is one of the most recommended tools when referring to the powerful background changer app. Employing cutting-edge AI technology, it is capable of changing or deleting background automatically and precisely. Only on one tap, the background of image will be replaced in seconds. What's the most appealing in Apowersoft Background Eraser is that multiple backdrop templates are offered for various uses. Due to its clean and easy-to-navigate interface, Apowersoft is friendly for a green hand in photography requiring no expertise and experience.
What's more, Apowersoft Background Eraser is packed with other photo editing features. It allows you to create passport and Visa photos, eliminate any undesired objects, fix blurred face and enhance image quality.
Compatible with Android and iOS, Apowersoft Background Eraser is perfect for making profiles, creating design, etc.
Do you show deep interest in it? Come to give it a shoot!
Automatic Background Changer – Friendly to Novice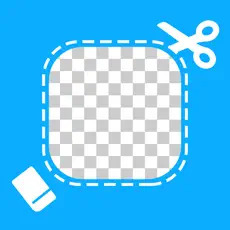 | | |
| --- | --- |
| Device | Android & iOS |
| Support format | JPEG, PNG |
| Rating | 4.1 |
| Price | Free |
Just as its name implies, Automatic Background Changer is a background changer app that provides you with free access to change background of picture. Supported by the 2 built-in tools – Auto Erase, Manual Erase, this tool can achieve background removal automatically or manually, which is the first step to replacing background. There are loads of background themes that can be applied to replace the original background. Automatic Background Changer also can guarantee you awesome output with high quality in a snap.
In addition, if you intend to continue perfecting photo, such as create color splash or image blur effects, you needn't transfer to another photo editing app.
Try now!
Canva – An All-in-One Photo Editor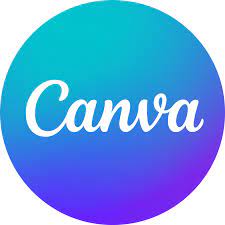 | | |
| --- | --- |
| Device | Android & iOS |
| Support format | JPEG, PNG, HEIC, WebP |
| Rating | 4.9 |
| Price | Starting at $12.99 |
Canva is a renewed and easy-to-use photo editing app. When it comes to changing image background, Canva enables you to replace background with lots of background templates ranging from amusement to business, which can cater to your every whim. But it should be noted that you have to delete background from picture before changing it.
More than a background changer app, Canva is an all-encompassing image editing app which let you create your project, including invitation, poster, presentation, and logo.
Canva gives you free rein to your creativity. Try it out!
Simple Background Changer – Well-Recognized Background Changer App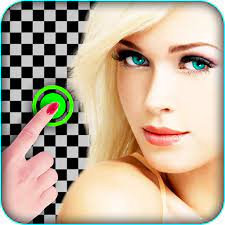 | | |
| --- | --- |
| Device | Android |
| Support format | JPEG |
| Rating | 4.4 |
| Price | Free |
Considered as one of the most simple-to-use background changer apps, Simple Background Changer is destined to help you replace photo background with ease. The app will automatically transfer image background to a transparent background, so you can replace it with your desired background. Another option: manually remove background by using the erase brush that also can be adjusted to change size. You can use it for professional purposes if you run an e-commerce or you need to change the color of a product shot.
However, Simple Background Changer is designed exclusively for Android users. The premium features are also totally worth your payment.
Looking forward to using it? Come to click here to download Simple Background Changer in Google Play Store.
LightX – Professional's Top Option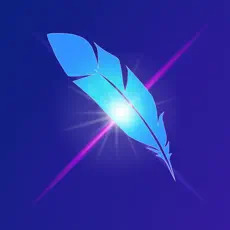 | | |
| --- | --- |
| Device | Android & iOS |
| Support format | JPEG, PNG |
| Rating | 4.5 |
| Price | $5.99 |
The well-reviewed background changer app – LightX offers you several options to replace image background efficiently. To start with, you can go to the removal tools, including lasso, smart eraser, and magic eraser to delete background with a single tap. Once finish the background removal, you need to resort to the Magic Brush which is well qualified for changing picture background without affecting the original image quality.
In addition, LightX boasts a straightforward interface for quick editing. There are some useful photo editing tools that allow a flattering and perfect photo.
Come to LightX to create your own photo background changing experience!
Conclusion
The article just comes with top 6 background changer apps in 2022, which all do a great job in changing photo background, removing background and adding new backgrounds to pictures. For the reason that they are all exceptionally easy-to-use but work at a professional level, you are at your liberty to select one to try for what you intend to do.
I hope this post gives you a hand in searching for the best replace background app. Don't hesitate to create your own unique work by utilizing them!
FAQs
How to change the Background of a picture for free?
When it comes to changing the background of a picture for free, you can turn to Automatic Background Changer and Simple Background Changer. The 2 apps perform well in replacing background of picture.
Which is the best app to change background?
Simple Background Changer is the best app to change background. It enables you to change photo background for free with few clicks. Not only is it simple-to-use, but also ensures you excellent output.
You May Also Be Interested in These Topics