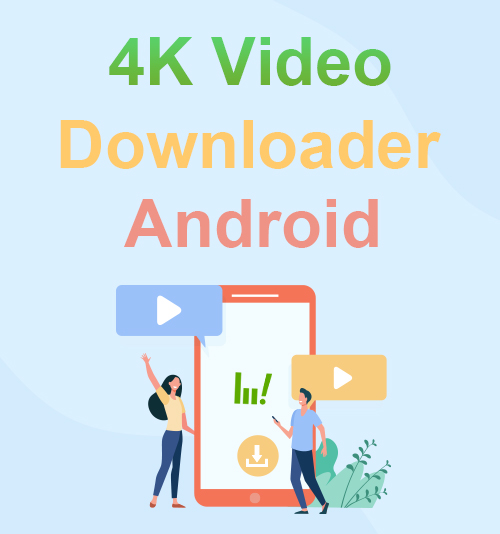 4K videos depict everything with the finest detail. Nowadays, many mobile devices can play 4K video – Huawei P10, LG G6, OnePlus 5, to name a few. With such Android mobiles, we can watch 4K videos whenever we want.
However, streaming 4K videos online consumes much mobile data. It is better to play 4K videos with excellent Wi-Fi. Or you can download the 4K video to watch offline.
Then, what is the best 4K video downloader for Android? There are many 4K video downloaders on the market. But most of them are unavailable on Android.
For this reason, I did some digging and found out 4 powerful 4K video downloader Android apps. Read on and pick one for yourself!
AnyVid – Best 4K Video Downloader Android App
Due to the limited mobile storage space, the best app should be small but mighty. AnyVid is such an ideal 4K video downloader Android app.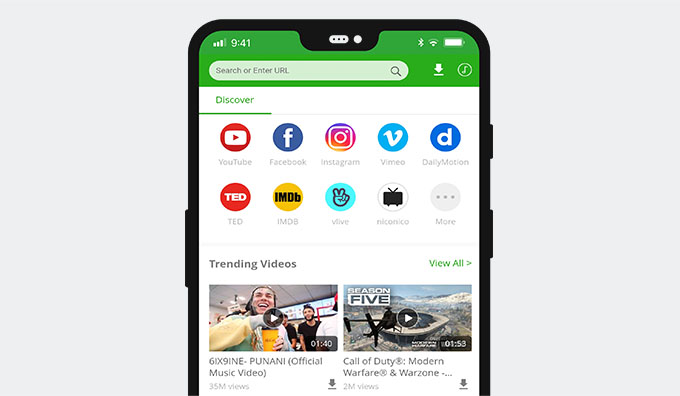 AnyVid is a versatile app with a small size. It allows you to download videos with various definitions. Also, you can convert video to MP3 with only one tap. Besides, AnyVid supports video downloads from 1,000+ prevailing video streaming sites. YouTube, Facebook, Twitter, to name a few.
On top of that, the smart search is available with AnyVid. You can search for videos via title, artist, album, etc. Also, you can download multiple videos simultaneously. AnyVid features an advanced accelerator to boost download speed.
Install AnyVid on your Android phone now! It doesn't contain any ads or viruses. Neither does it redirect you to irrelevant pages.
AnyVid
Download any video from 1,000+ websites
for Windows 10/8/7
for Mac OS X 14+
for Android
YouTube offers numerous super high-res content. Here I will take an example of how to download a YouTube video. Find a 4K video from YouTube and copy the video link. Then launch AnyVid and paste the video link onto the search field. Afterwards, click the search icon to fetch video data.
Once the result shows up, hit the Download button, and select the desired definition. Now you are good to go.
AnyVid has a built-in file manager and media player. Thus, you can find and play the video with ease.
AnyVid is clean and safe. You won't be annoyed by clickbait or irritating ads.
Have a try right now!
InsTube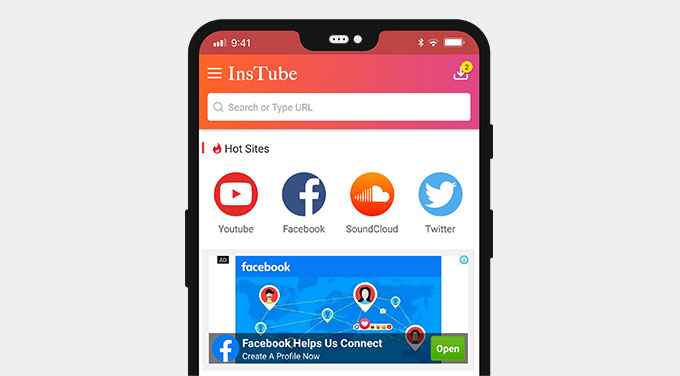 Pros:
● Free to use
● Private function
Cons:
● Too many ads
● Poor search function
InsTube is a completely free 4K video downloader for Android. It allows video downloads from roughly 100+ sites. You can easily find these sites on the homepage. InsTube enables us to download videos from the link. The link parsing takes a while. But the video download speed is superfast. Plus, it offers various output definitions, ranging from 360p to 4K. Moreover, it allows us to hide confidential files. That is awesome!
Just like many other apps, InsTube has ads as well. Besides, the video search function is far from perfect. You can't resort to it to search for videos.
Videoder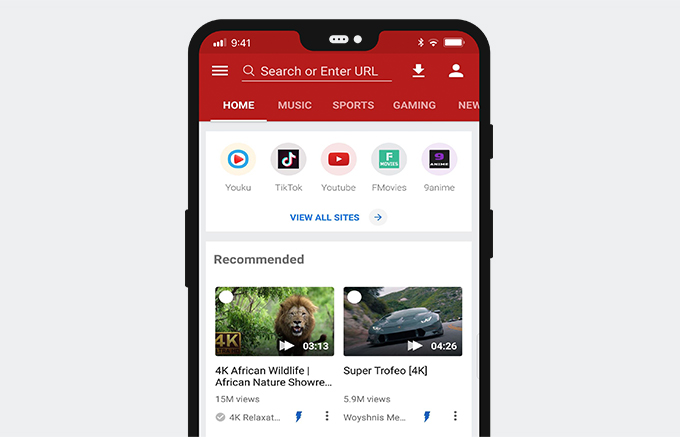 Pros:
● Minimizable video window
● Various formats and definitions
Cons:
● Ads in the free version
● Poor player function
● Only 25+ supported video sites
Videoder serves as an advanced 4K video downloader for Android. It features a simplified download process. You can paste the video URL and download the video in one go. Videoder embeds 5 popular search engines to help you find videos easily. These search engines cover Google, Bing, YAHoo!, Baidu, and DuckDuckGo. Currently, Videoder supports video downloads from 25+ video sites. And it offers different audio and video output qualities. Especially, it offers video qualities up to 4K definition.
There are sponsored ads in Videoder. But they won't interrupt our download progress. Also, you can remove it by purchasing Videoder Premium.
VidMate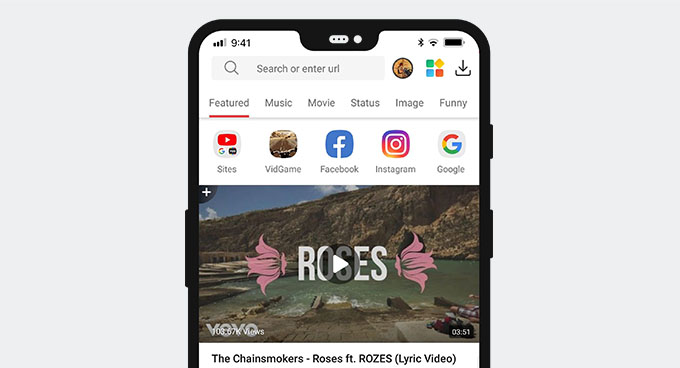 Pros:
● Fast download speed
● Various resolutions up to 4K
Cons:
● Irritating ads everywhere
● Upgrade to Premium via a third-party app
VidMate is an excellent YouTube 4K video downloader for Android. It helps us download videos from YouTube, Instagram, Facebook, etc. Plus, you can download full videos in different qualities and formats. The best quality reaches 4K for videos and 320kbps for audio.
Vidmate features an advanced download technology. You can download multiple videos at once. Also, it is capable of auto-resume video downloads. What's more, VidMate boasts a Private function to safeguard confidential files. However, this is a premium service.
On VidMate, you will see ads everywhere. And it probably guide you to different apps. Luckily, you can upgrade your plan to remove them.
Conclusion
I have recommended 4 4K video downloader Android apps above. Which one wins your heart?
As for me, AnyVid is the best 4K video downloader for Android phones. It is safe, clean, and ad-free. Besides, it helps us download all kinds of videos with 4K resolutions. Most importantly, the download speed is superfast.
Give it a shot!
You May Also Be Interested in These Topics