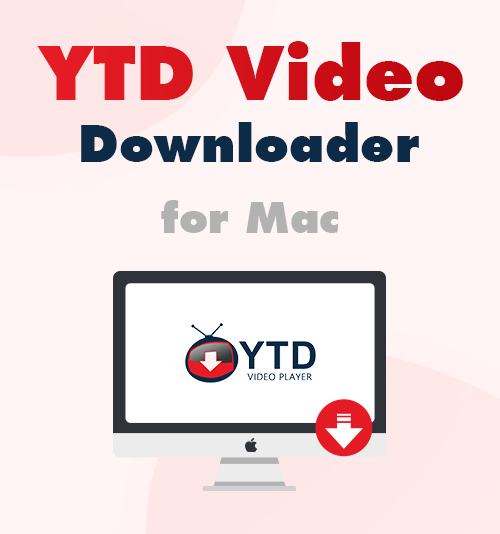 Have you ever used YTD Video Downloader for Mac?
Thanks to it, we can download and enjoy a vast array of videos at any time and any place.
Many people have got it wrong as a YouTube video downloader, only.
But the reality is that YTD Video Downloader offers videos from many (but limited) popular websites, including Facebook, Vimeo, etc. Videos from these supported sites can be freely downloaded with different video quality options (from 144p to 1080p).
For the above reason, YTD Video Downloader receives applauses from its users. But negative reviews about its lame user experience never cease, as well.
What for?
Some users dislike its old-fashioned interface; some complain of the inflexible way of searching; still others get disappointed by its limited supported sites.
Thus, is it possible for us to obtain a more flexible and versatile alternative to YTD Video Downloader, free for Mac, Windows and mobile?
Of course!
Here in this post, I will recommend my favorite downloading tool to you. Hope it works for you, too.
YTD Video Downloader Alternative [Flexible & Versatile]
When it comes to the flexible and versatile video downloader, I will come up with AnyVid. This is a lightweight alternative to YTD Video Downloader for Mac, requiring a small fraction of storage.
AnyVid
Download any video from 1,000+ websites
After installing it onto your Mac, you will see its elegant and eye-pleasing interface, easy for you to identify all its features.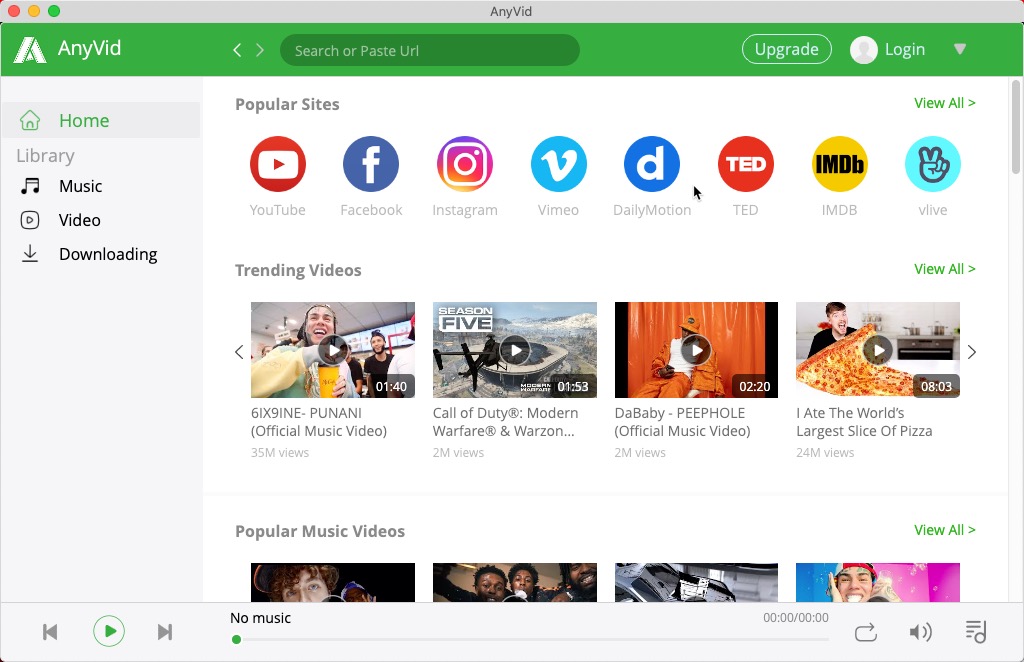 AnyVid can be used as a video player and downloader for Windows, Mac and mobile, so feel free to search, watch, download and batch download any video you like here.
But what makes AnyVid more flexible and versatile than YTD Video Downloader?
● More ways of searching. With AnyVid, you can search for videos either with video links or keywords. But with YTD Video Downloader, videos are only available via links. This is a distinctive feature of AnyVid, personally.
● More supported sites. YTD Video Downloader is said to support video downloads from 50+ sites while AnyVid boasts more than 1000+ embedded video sites, such as YouTube, Instagram, Facebook, etc. This means you can download any video from AnyVid, without having to go elsewhere.
Are you interested in AnyVid? Do you wonder how to download videos with AnyVid? As I have mentioned above, you can search for videos via a keyword or a video link.
So, next, I will show you the way to get downloads with keywords.
Note: If you want to download videos via video links, you can also use the instructions below.
Open AnyVid, and then type the keyword of the video on the search bar. Click the "Search" icon so that you can see a list of the related videos in the search result field.
After you have identified the video you want, click "MP4" to get a direct download. If you want higher-quality videos, click "More" to get more video resolutions. Select one and click the "Download" icon. That's all!
Conclusion
Do you find this post helpful?
After reading this post, you must have had an initial impression of AnyVid, especially its versatility and flexibility.
Previously, I guess you might have considered obtaining YTD Video Downloader Pro for Mac? But it is a little bit pricey and not worth doing that.
So, why not use the alternative to YTD Video Downloader for Mac? AnyVid is the right one, worth a try.
AnyVid
Download any video from 1,000+ websites
● It is perfectly compatible with Windows, Mac and Android.
● It is flexible in your ways of searching.
● It is versatile in getting video downloads.
● It is safe, free from security issues.
Hey! Why still waiting?
Give it a shot and offer your comments below.
You May Also Be Interested in These Topics