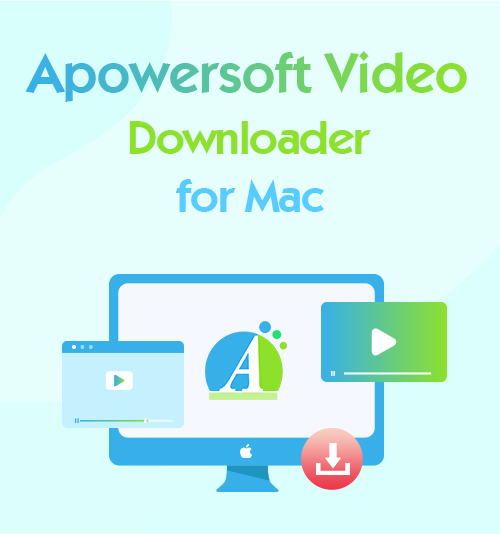 There are many video downloaders for Mac. Apowersoft Video Downloader is a very frequently used one among them.
This is a powerful tool designed specifically for Mac users to download videos from YouTube, Vimeo, Veoh and so on. Most of you like using it because you can batch download and convert your favorite videos to nearly all popular formats.
But what if Apowersoft Video Downloader for Mac suddenly crashes? How will you do to get video downloads? Have you got any good alternatives for your Mac?
If not, please no worries. After reading this post, you will obtain a robust Apowersoft Video Downloader alternative.
Without further ado, let me share it with you.
Apowersoft Video Downloader for Mac [Recommended]
If you ask me what the best Apowersoft Video Downloader alternative is, I will suggest you to try AnyVid.
It is a very popular video downloader for Mac, Windows and mobile. To enhance user experiences, the developer has equipped AnyVid with a neat and elegant interface, from which we can see nearly all its functions.
AnyVid
Download any video from 1,000+ websites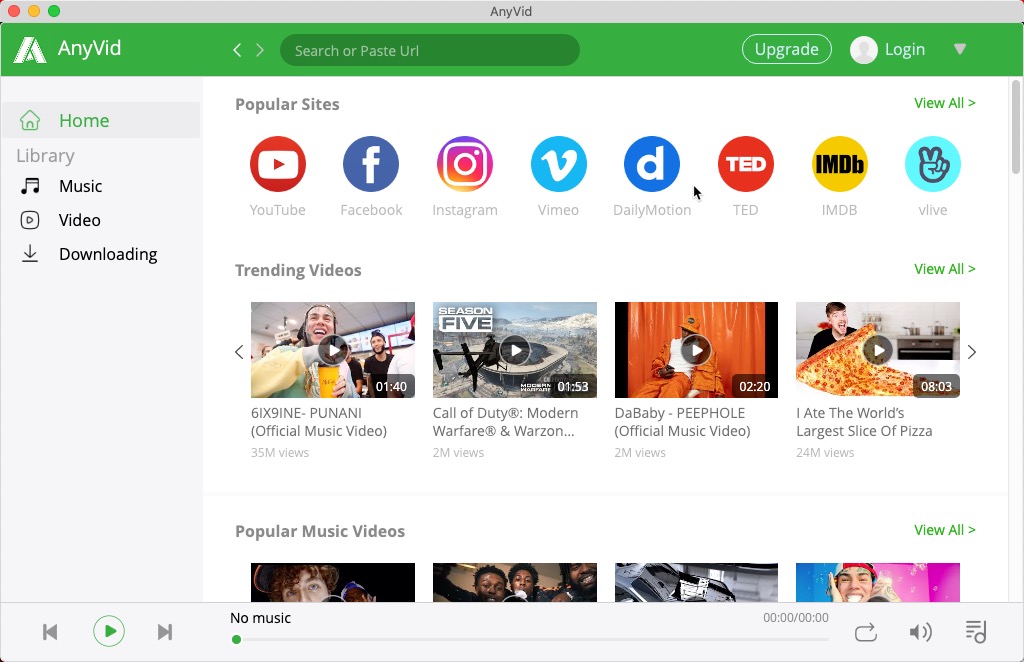 I have used AnyVid for long to download videos onto my Mac. As a robust alternative to Apowersoft Video Downloader for Mac, AnyVid attracts me from the following 3 aspects,
● No accounts! There is no need for us to sign up for an account before getting downloads with AnyVid. I like this feature most because I've been bored with managing excessively unnecessary accounts.
● 1000+ embedded websites. AnyVid is an all-in-one downloader, having more than 1000 embedded sites, such as YouTube, Facebook, Twitter, Tiktok, Tumblr, etc. If you are looking for the most convenient way to download videos from any website, AnyVid suits you best.
● Fast downloading speed. With AnyVid, you can download multiple videos with one click at a very fast speed.
Now, you have had an initial impression of AnyVid. What do you think of it? Want to know more? You can go deeper into it!
Next, I will show you how to download videos with AnyVid. Please read on!
Launch AnyVid software on Mac, and then enter the name of the video into the search bar, which is on the top of the interface. Click the "Search" icon on the right. After a list of the related search results shows up, scroll the list to select the video you want to download.
Before you download the video you want, there are 3 things you can do. 1) Preview it to double-check whether it is the right one you are looking for; 2) Click "MP4" to get a direct download; 3) If you are particular about video quality, please click "More," and then you will see different video resolution options, ranging from 320k to even 1080p. Click the "Download" icon.
Note: There are 2 ways for you to search for a video on AnyVid. Using keywords is the most frequently used method. But if you have got the link of a video, you can paste the link into the search bar to get downloads. Just follow the above instructions!
In Short
Have you found this post useful?
If you are looking for the Apowersoft video downloader for Mac, I do recommend you to use AnyVid. It is much more powerful and advanced.
With AnyVid, you can search, enjoy and download any high-quality videos from any website with 2 steps. Very convenient and powerful, right?
AnyVid
Download any video from 1,000+ websites
Besides, it is a safe, clean and easy to use video downloader for Mac, Windows and mobile.
Why still waiting? Give it a shot and leave your voice below.
You May Also Be Interested in These Topics