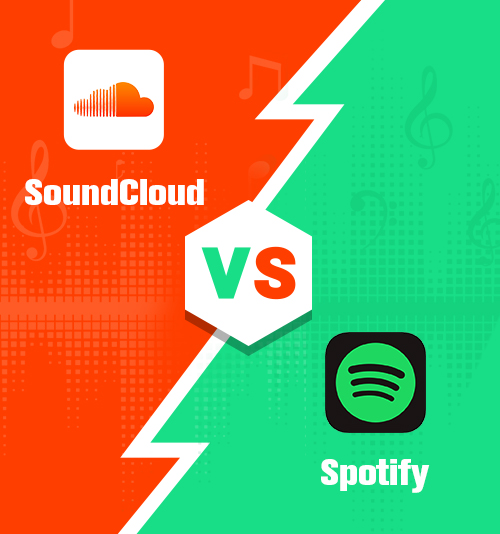 Spotify and SoundCloud are two global giants in the music streaming industry. Both provide a large library of songs, faithfully followed by millions of fans.
In Sept. 2016, Spotify announced that it would take over SoundCloud soon. The acquisition could have made these 2 companies a more powerful couple. But Spotify, later reportedly, abandoned its acquisition attempts because of its plan for an IPO.
That's why the "SoundCloud vs Spotify" battle still exists to this day.
We always get puzzled over the difference between SoundCloud and Spotify, so that we can decide which one to use.
But do you have any idea about these two? Which is better, SoundCloud or Spotify?
If you also get confused, this post will answer you.
Besides that, you can also get to know how to download music from these 2 platforms.
Please follow me!
Part 1. "SoundCloud vs Spotify" Battle
SoundCloud vs Spotify: Cost
Is SoundCloud better than Spotify? Let's first take a glance at their subscription cost.
If you want Spotify premium, you need to pay $9.99/month (for the individual) or $14.99/month (for family). Spotify premium plans enable you to enjoy ad-free music more freely. You can play music everywhere, even offline.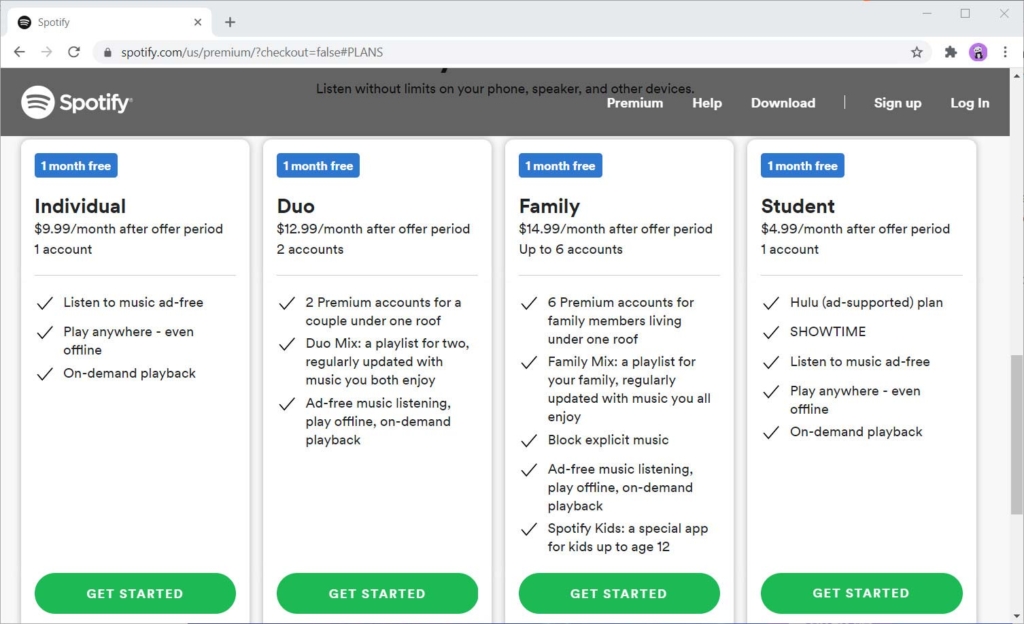 If you are a SoundCloud user, unwilling to pay, you can only enjoy limited services, including playing, discovering and sharing music, etc. But what if you want a better user experience? You have to pay $4.99/month for SoundCloud Go or $9.99 for SoundCloud Go+. Each has its pros and cons. You can decide which to use as per your taste.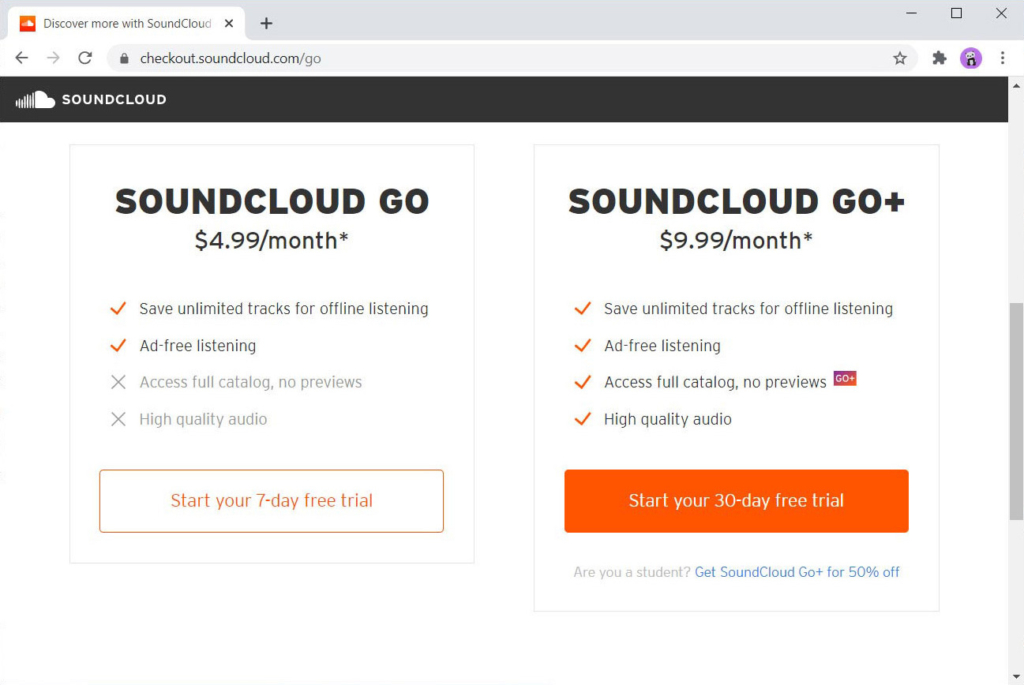 SoundCloud vs Spotify: Music Quality
In terms of music quality, Spotify holds a safe lead. It provides lossless music files so that users can enjoy music without any interruptions. Listeners are always picky about music quality but they can fulfill themselves here.
By comparison, SoundCloud claims to have more than 120 million songs but most are in poor quality. Why? Because any music uploaded on SoundCloud will get converted to audio file in 128kbps.
SoundCloud vs Spotify: Download Function
If you are a music lover, I guess you may also wonder whether we can download music from Spotify or SoundCloud?
Spotify provides the downloading service only for its premium subscribers. If you don't like Spotify, you can use SoundCloud. But, you can download only limited individual tracks for free. Besides, you are allowed to download music from a mobile device only when you are a SoundCloud Go or Go+ subscriber.
The above 3 points are just the tip of the "Spotify vs SoundCloud" battle iceberg. But they are the most-discussed 3 aspects which shouldn't be ignored.
For me, I care about the downloading issue most. I like downloading music onto my device for offline listening. I suppose you might think the same way.
So, in the following part, I will give you an excellent Spotify and SoundCloud downloader.
Can't wait? Good, let's get started.
Part 2. Download SoundCloud and Spotify Music
AnyMusic is the right SoundCloud and Spotify downloader I would like to recommend. It is advanced in music downloads, working well on Windows, Mac and Android.
AnyMusic
Get unlimited music downloads in 320kbps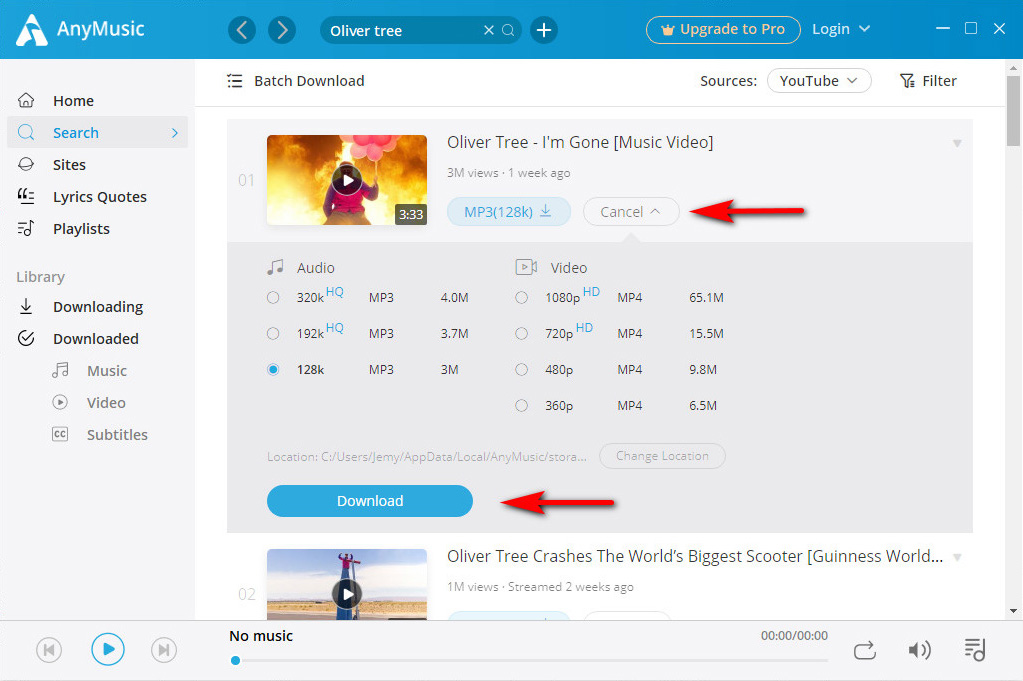 With AnyMusic, you can search, enjoy, download and batch download your favorite SoundCloud or Spotify music for free. If you are pursuing a high quality audio file, AnyMusic is suitable for you. It provides you with varied quality options, ranging from 128k to 320k.
What's more, it is an all-in-one downloading tool, with 1000+ embedded music sites, like Jamendo, Dailymotion, Audiomack and more. You can download any music you want here. Amazing, right?
Want to download music with AnyMusic? No hurry! Let me show you.
Launch AnyMusic app, and then enter the name of your favorite SoundCloud or Spotify music on the search bar. Search for the music.
Locate the music you want from the search results. Click "More" to see more audio quality options, select one, and press the "Download" button. Done!
Conclusion
After reading this post, you have known more about these two music platforms.
Both are music streaming giants but the discussion of "SoundCloud vs Spotify" never ceases.
Is SoundCloud better than Spotify? I bet you've had answers in your mind.
Choose the most suitable one for yourself!
But if you want to get SoundCloud or Spotify music downloads, AnyMusic suits you best.
AnyMusic
Get unlimited music downloads in 320kbps
It is free, safe and easy to use.
Try it and leave your voice below.
You May Also Be Interested in These Topics