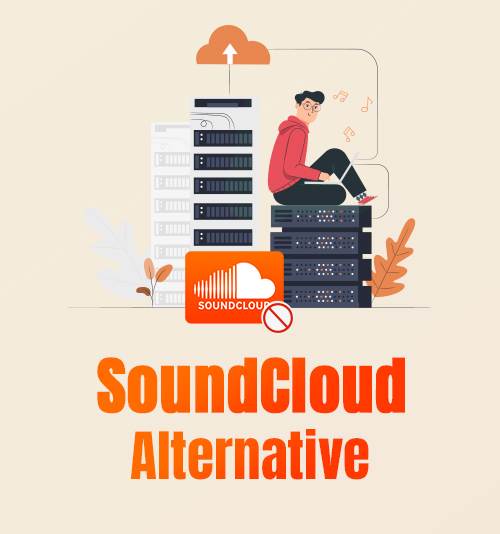 SoundCloud is an excellent platform for music enthusiasts to discover new and offbeat independent music. For artists, SoundCloud helps them build a valued community of independent music right here.
However, as recent news has shown, SoundCloud's financial troubles and other problems put it in an embarrassing position. That should be taken serious.
If you're a music enthusiast looking for a great platform to explore high-quality indie songs or a potential artist expecting to host your indie music on a new and secure platform, here comes a hand-picked list of SoundCloud alternatives for you! Meanwhile, I would also like to show you how to download from SoundCloud and its alternatives.
Let's know more about it.
10 best SoundCloud Alternatives for You
What is Bandcamp? You can consider it as a professional platform for musicians and record labels to publish their own works. As an alternative to SoundCloud, it provides emerging musicians with a great opportunity for indie music. For audience, you can have a free trial or purchase the album directly. There is something an audience needs to know about Bandcamp.
1. For most songs and albums, there is a limitation on the free listening times. If the free trial is not enough, you can buy it to offer support.
2. Usually, the bands on Bandcamp are budding bands, with Demo/ Single/ EP in the majority. (Many relatively popular groups have joined in recently.) The most exciting is that you can discover the new bands by yourself.
3. You can follow some users who have the same taste as you. After you have followed them, all the albums that have been purchased by the user will be pushed a notification to you as Music Feed.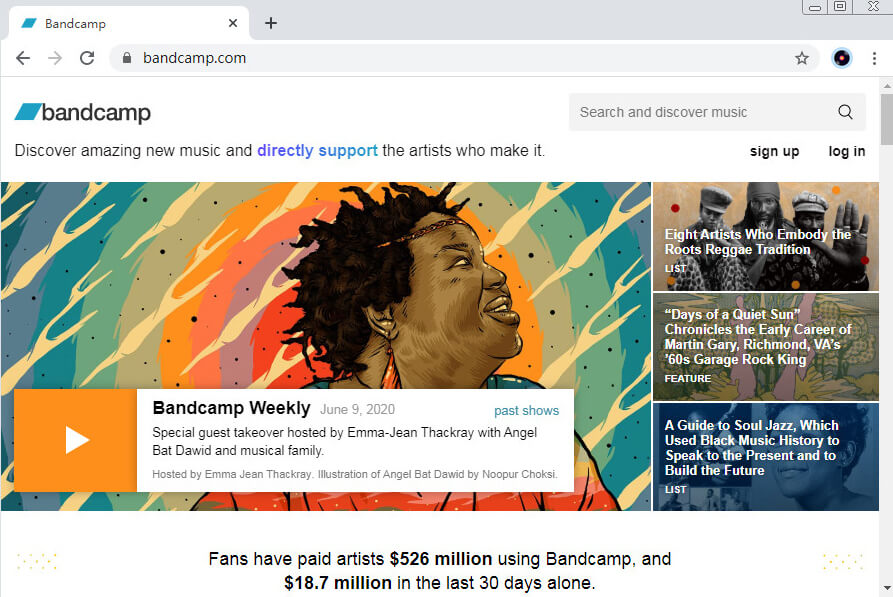 Mixcloud is a global music community of creators and fans that is tens of millions strong. It offers everyone the ability to upload unlimited audio and listen for free but supported by ads. It also makes sure that the artists, songwriters, and rightsholders played in the shows receive their fair royalties. If you are a creator, Mixcloud could help you to reach a global, highly engaged audience of 20M+ listeners. Mixcloud helps brands build value with culture, and it should be taken as a good alternative to SoundCloud.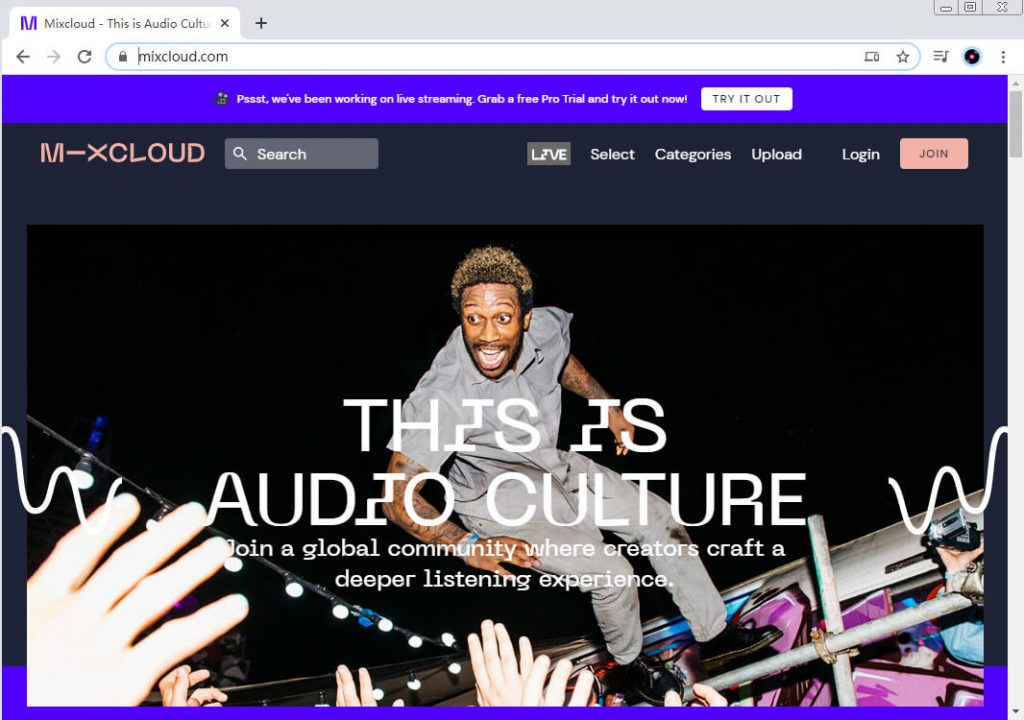 ReverbNation
ReverbNation is a platform that aims to help artists. Since 2006, millions of emerging artists have set off their careers from ReverbNation. For artists, you can manage your account easily on ReverbNation for Artists app. With this App, you can add new songs, videos, and photos with efforts. And know who's listening to your music with detailed information about fan and play stats. In addition, this app will keep you informed with important account information. Under the slogan of "Artists First", ReverbNation can be a good alternative to SoundCloud to you if you are an artist.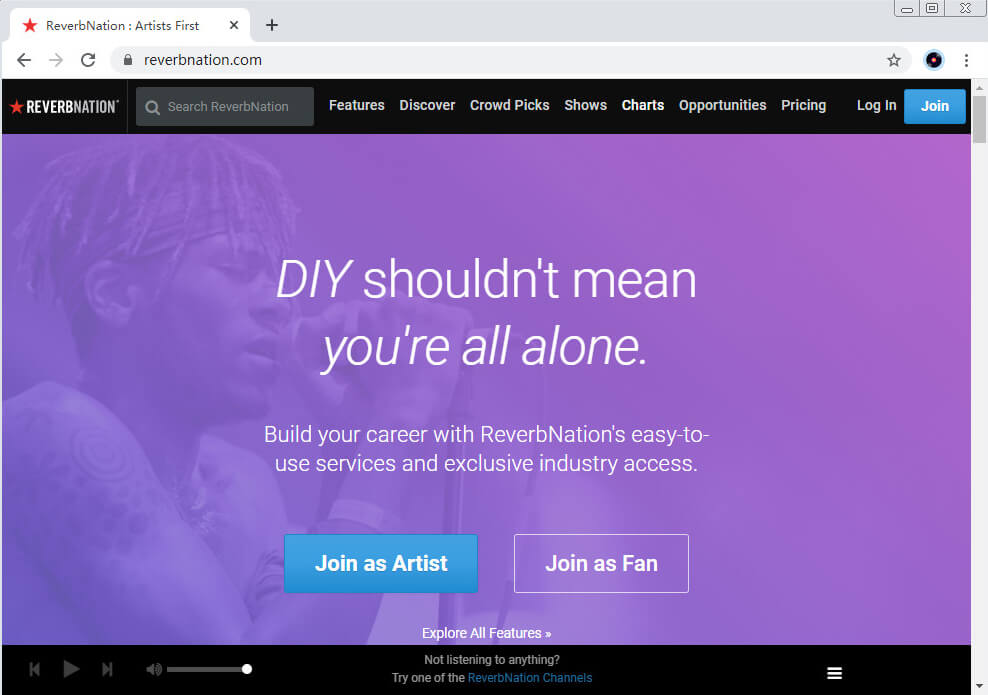 On Audiomack, you can download not only songs but also album. Listen to music offline is very convenient with it. On the homepage, you can find some main columns, including Now Trending, Top Songs Today, and Top Albums Today. Be the first of your friends to be up on what's next is possible on Audiomack. It's worth mentioning that you can download songs without login. As a streaming music site like SoundCloud, Audiomack is a website you should not miss to get free download access to the newest and hottest tracks.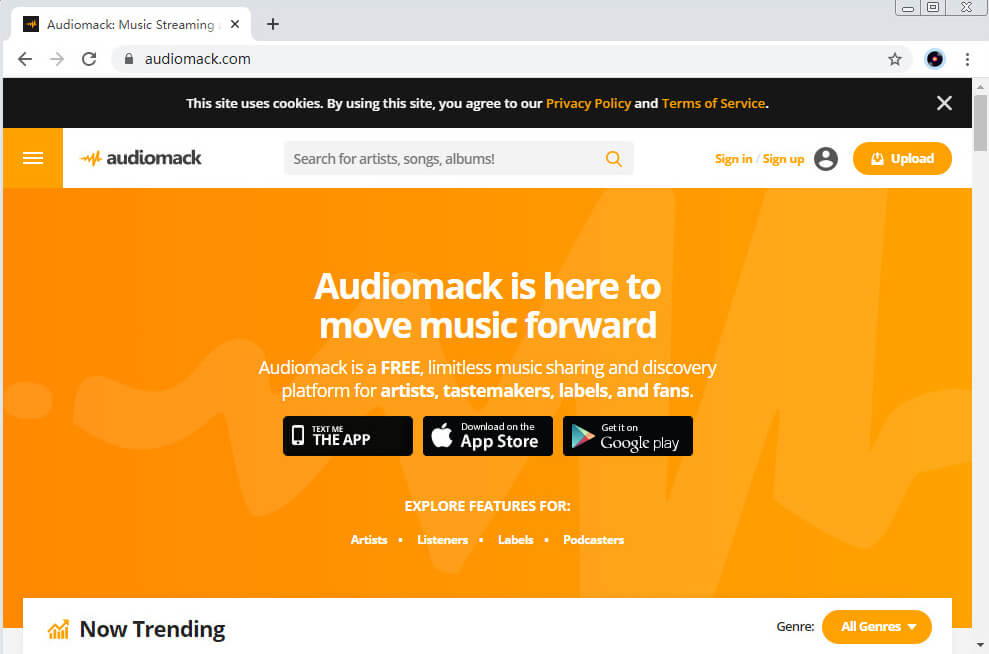 Free Music Archive (FMA) is a repository of high-quality audio downloads directed by WFMU, the only one of the early freeform stations to survive into the present day. In the age of the Internet, FMA follows WFMU's aim in allowing the public to be freely accessible to new music. All the audios on FMA has been hand-picked by one of the established audio curators. Through those different curators, you can approach to many featured audios. Among sites like SoundCloud, FMA is known for free to download music licensed under Creative Commons.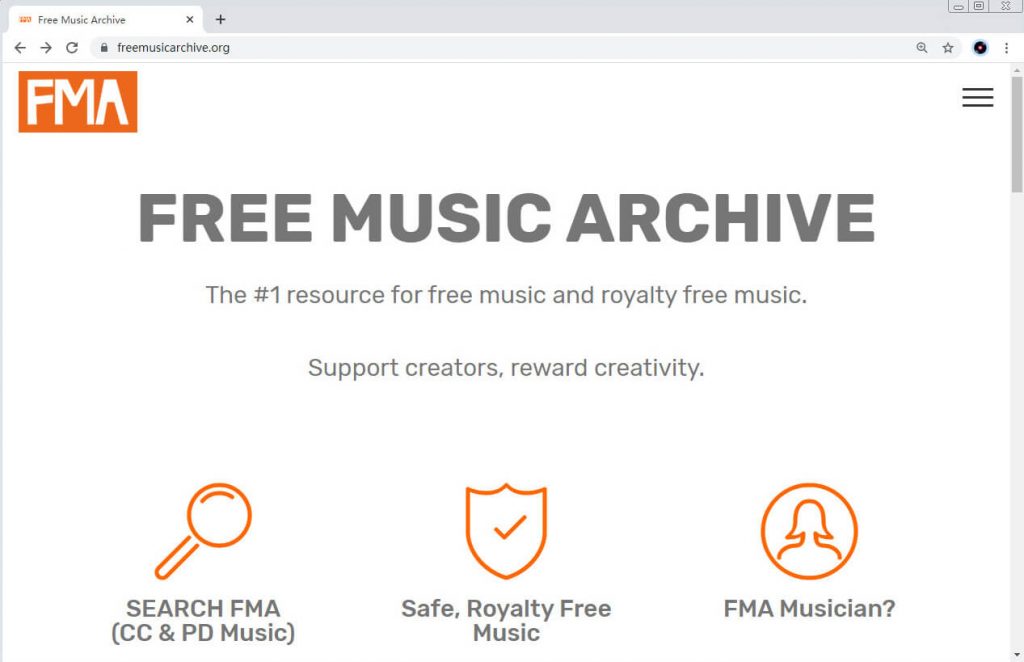 Jamendo aims to share more creative works to the public from any creator and build a valued community of independent music like SoundCloud. It shares and supports more than 40,000 independent artists from all over the world. Listeners could enjoy music online and get free music downloads for personal use on a specific device. On Jamendo Music, you have the right to enjoy more than 500,000 tracks in a wide catalog. Select music through different communities could help you to find a suitable piece.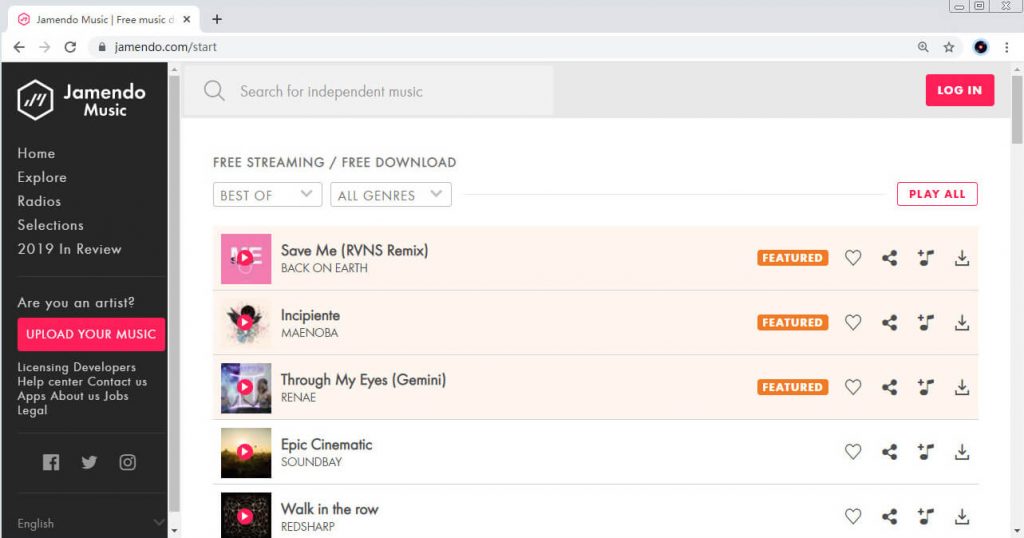 NoiseTrade is one of the websites like SoundCloud. Through the exchange of email addresses and postal codes, NoiseTrade acts as a bridge between artists and fans directly. The email addresses and postal codes will be used to distribute newsletters and to let artists see where their fans are located.
NoiseTrade has a clean and clear interface. After creating a fan account, you can explore music with a tagging system that can help you find new music just like your current favorites.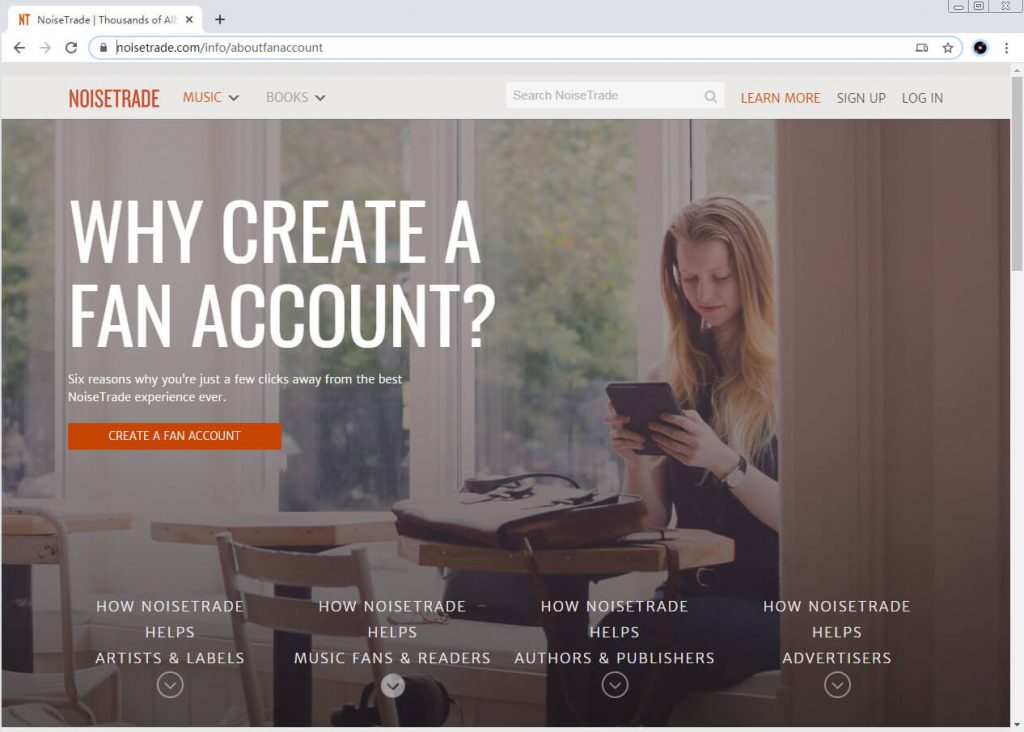 As Google's subsidiary, YouTube is now ranked as one of the most popular sites in the world. Video contents are uploaded to YouTube not only by media corporations but more frequently by individuals. You could see various kinds of videos like video clips, TV show clips, music videos, or educational videos on YouTube. Although YouTube doesn't really offer many music-related features to artists, it's still one of the most popular places where people listen to music nowadays. No matter how much of true an alternative to SoundCloud it is, it will be worth your while to get your music there.
Spotify provides customers with millions of tracks and episodes. It is said that Spotify has relatively the largest collection out of its competitors. You can also access the new music here quickly. Spotify will send you playlists based on your listening habits and released every Monday. The algorithm used by this playlist is personalized and accurate. It should be considered as a good alternative to SoundCloud to listen to music.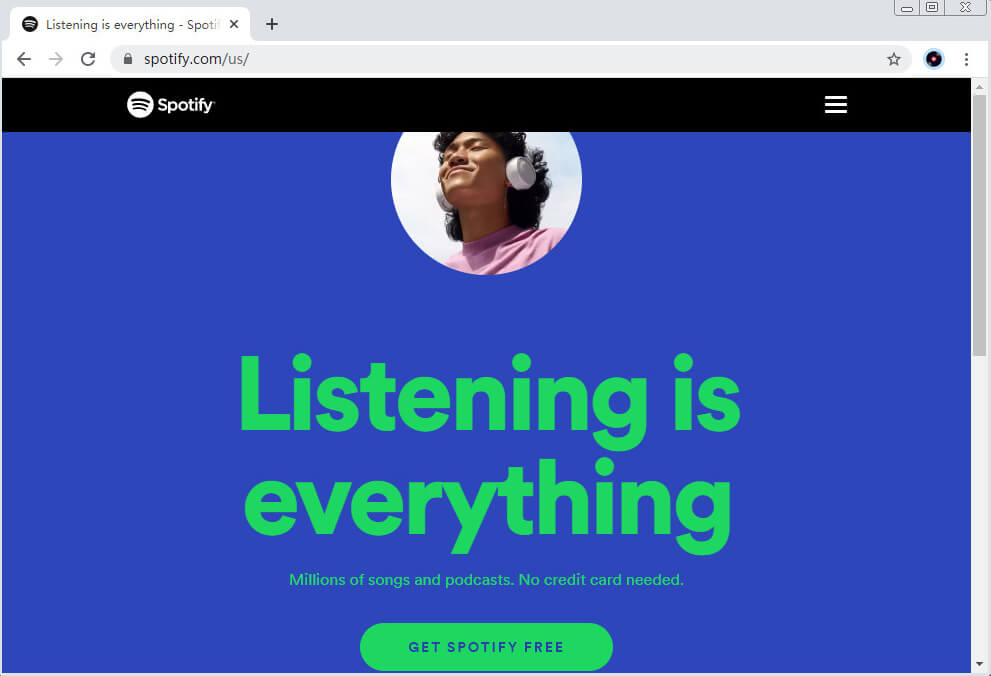 Pandora
Just as Pandora claimed, they are dedicated to "Find the music you love and let the music you love find you." Truly, Pandora has a strong and expertized team to provide personalized music to every user. You can explore a plethora of selective stations in Pandora based on music's attributes worked out by trained musicologists. As one of the apps like SoundCloud, you can get Pandora on Google Play or Apple Store.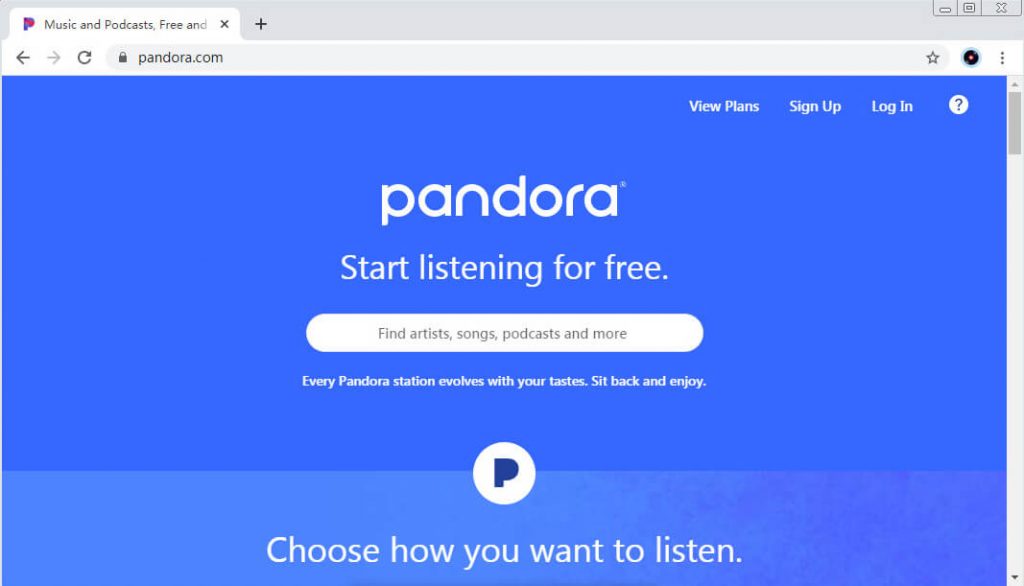 How to Download Music from SoundCloud Alternatives
For the above 10 websites like SoundCloud, you can find much royalty free music and works of many famous and popular singers. If you are a particular music fan or an artist who needs more materials to create new works, you may want to download music for personal listening or studying. Here comes a question – How to Download Music from SoundCloud Alternatives?
To download music you want in a legal way, you can use professional music downloads tool. I am going to share with you how to have music downloads legally with AnyMusic.
Reminder: AmoyShare complies with the Digital Millennium Copyright Act. To avoid the infringement of copyright, I recommend you download music from AnyMusic only for personal use.
AnyMusic supports to download music from 1000+ popular sites. Among SoundCloud Alternatives, Audiomack, Bandcamp, HearThisAt, Jamendo, Mixcloud, etc. are right here. You can use the built-in browser to view those sites. Open AnyMusic, you can find some popular music sites on the homepage.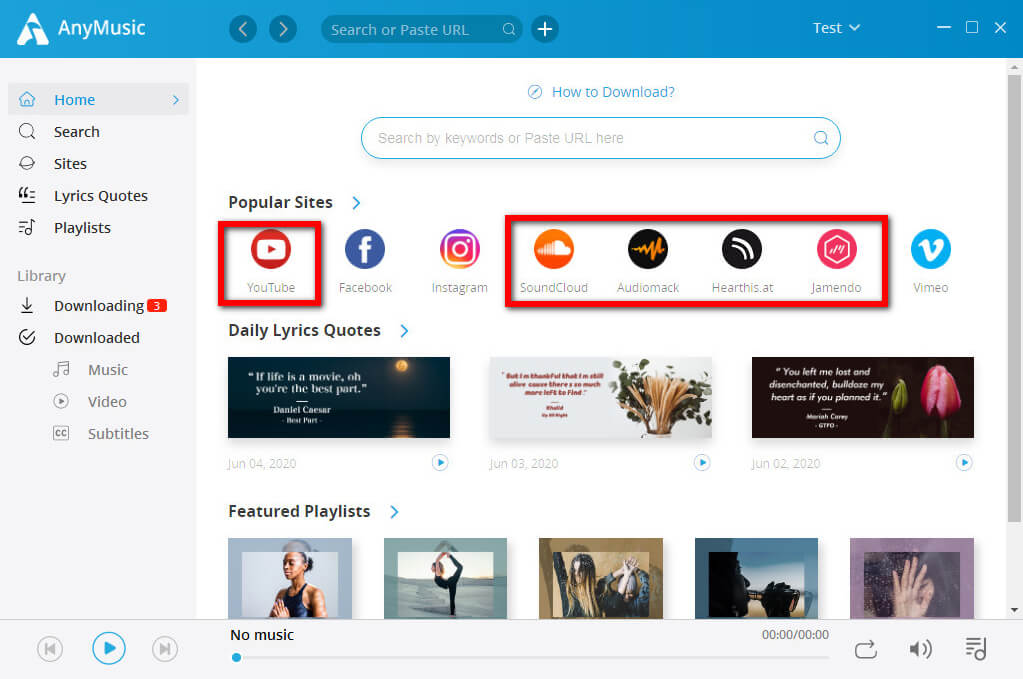 If you want to explore other sites, click "Sites" at the left of the column.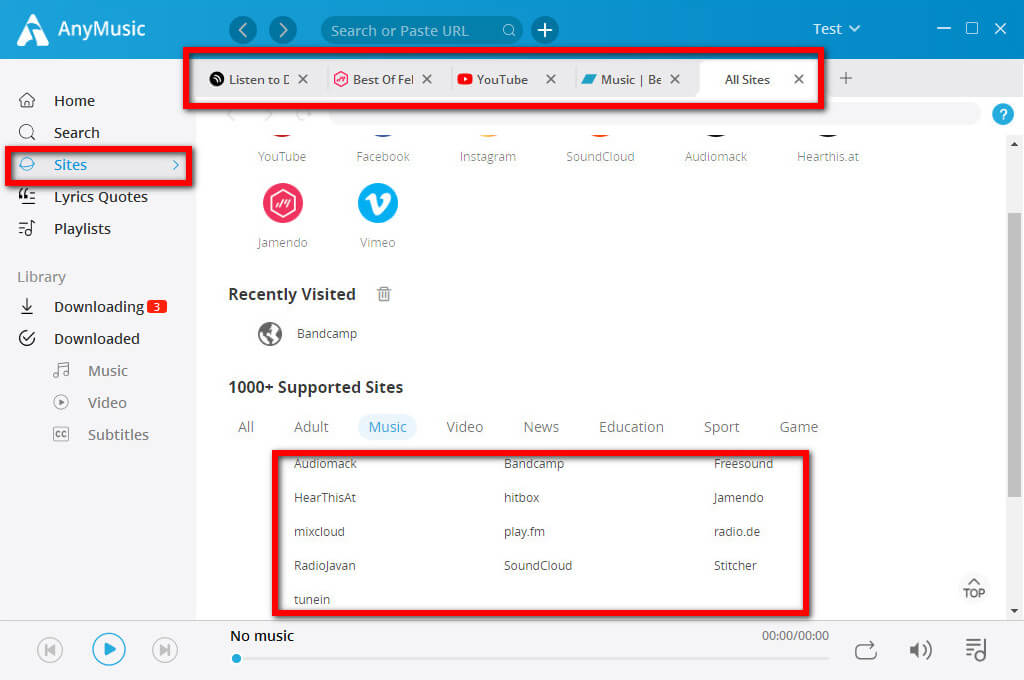 Quick tip: You can open many sites at the same time! After downloading, you can manage your downloads in the library.
Just few easy steps could have music downloaded. Take Jamendo as an example, let's see how to do it.
Access to Jamendo in AnyMusic.
Choose a song you want and hit the download button at the right bottom of the interface.
Choose the format to download the song.
Pretty cool! Download AnyMusic and start your trial!
AnyMusic
Get unlimited music downloads in 320kbps
for Windows 10/8/7
for Mac OS X 14+
for Android
Aside from using the built-in browser, search or paste URL in the search bar is also workable.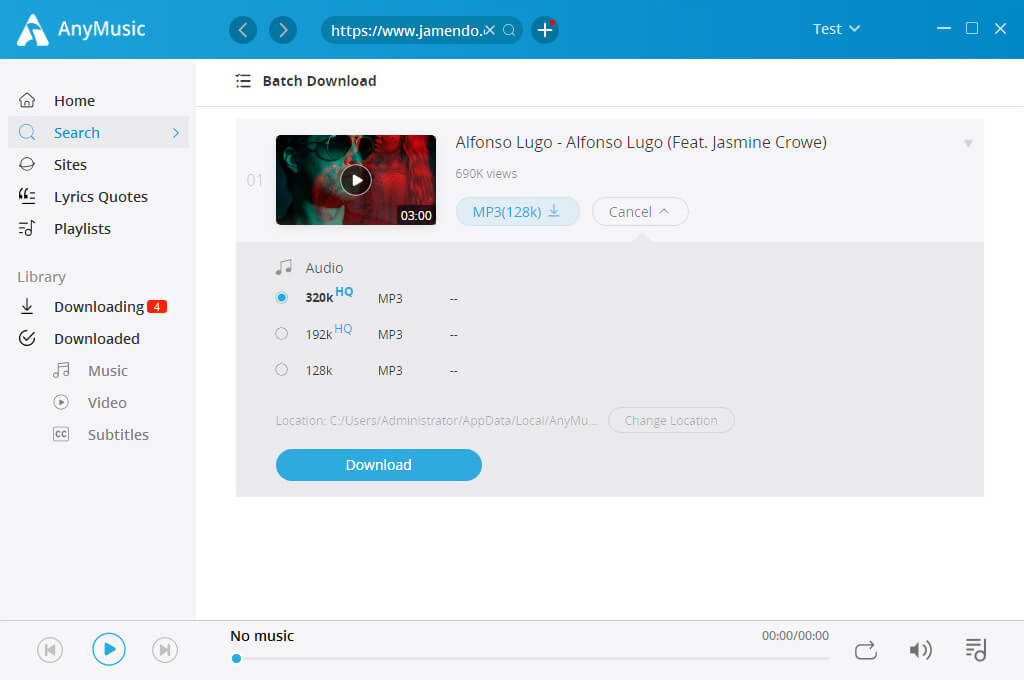 Conclusion
Among many websites like SoundCloud, which one is your favorite SoundCloud alternative? It may vary from the perspective of a fan or an artist. Besides, downloading music from SoundCloud alternatives with AnyMusic could facilitate managing your music library or editing music on other editors.
Leave your comment in the below box to share with us.
You May Also Be Interested in These Topics