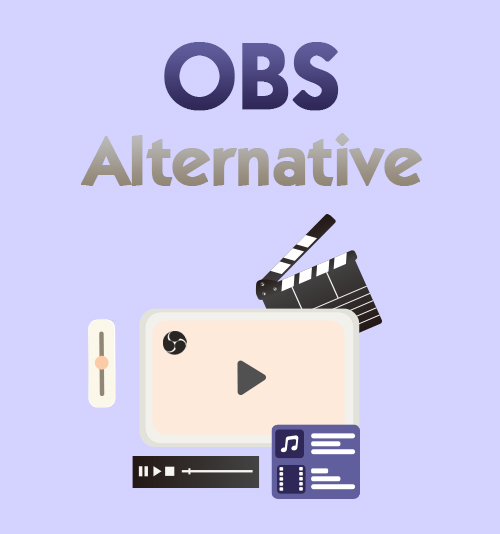 Open Broadcaster Software (OBS) is a popular tool for video recording and live streaming. It boasts high-performance real-time video/audio capturing and mixing. Moreover, it integrates with leading live-streaming platforms to stream live gameplay easily.
However, many people complain that OBS looks complicated to use. Besides that, its limited functionality, large output size, and poor user experiences have driven lots of users away.
Is there any OBS alternative that can make recording and streaming easier?
I have tested various programs and selected 5 alternatives to OBS for screen recording and 5 for streaming.
Let's check the options now!
Part 1. Best OBS Alternatives for Recording
When recording with OBS, you may encounter various problems such as overlarge output files, complex operations, and limited features. Don't be upset. In this part, I would like to share 5 easy-to-use OBS alternatives for recording with a comprehensive overview. In this way, you can spot the preferable one instantly.
AmoyShare Screen Recorder

AmoyShare Screen Recorder is an all-in-one tool to capture everything on PC and Mac. It consists of a video recorder, audio recorder, game recorder, webcam, and a snapshot. Each module is highly customizable. You can even lock the capturing area so that the recording process won't be disturbed with other activities overlay. Moreover, the usage of this screen recorder is straightforward. That is why many users take it as the best alternative to OBS when it comes to recording.
How to use this OBS alternative to record the screen?
Here come the steps. Before we start, please install this screen recorder on your PC or Mac. It runs well on Windows 11/10/8/7 and Mac OS 10.10+.
Screen Recorder
Capture HD video and audio instantly
Run AmoyShare Screen Recorder, hit the Video Recorder. Then set the recording area, enable the webcam, system sound, or microphone and click on the REC icon to start recording.
Hit the edit icon to annotate with text, lines, shapes, etc., in real-time.
Click the red square to finishing the recording. Then you can preview, trim and save the recording.
Thanks to the advanced hardware acceleration technology, this screen recorder boasts video capture with low CPU and RAM. You can use similar steps to record gameplay, webcam, or your favorite music instantly.
Key features: recording screen with webcam and audio at the same time, independent gameplay recorder, record audio to MP3, snapshot, multiple recording modes, free editing tool, mouse effect, schedule recordings, etc.
Simple to set up and use

No watermark

Multiple output formats

No limit on recording length

Can't share to the streaming platform directly

Up to 1080p resolution for video recording
Verdict: AmoyShare Screen Recorder is suitable for extensive needs for capturing screen with audio, recording gameplay, streaming videos, music, lectures, meetings, and other occasions.
Bandicamp Screen Recorder

Bandicamp Screen Recorder performs well as an alternative to OBS program. It can capture any area of your screen as a screenshot or a screencast video file. In addition, this screen recording software boasts a Device Recording mode to capture external devices such as a webcam, Xbox, smartphones, IPTV, Apple TV, HDTV in high quality. On top of that, Bandciamp Screen Recorder allows for an excellent game recording experience via its game recording mode.
Key features: Recording any area of your screen, game recording & device recording mode, real-time editing, mouse effect, capturing audio from system and microphone, etc.
Record videos in 4K UHD resolution

Easy to use

Capture from external devices

Windows version only

Watermark in free version

Only snapshot while recording
Verdict: Bandicamp is ideal for gamers who are eager to record anything from external devices.
Action Recorder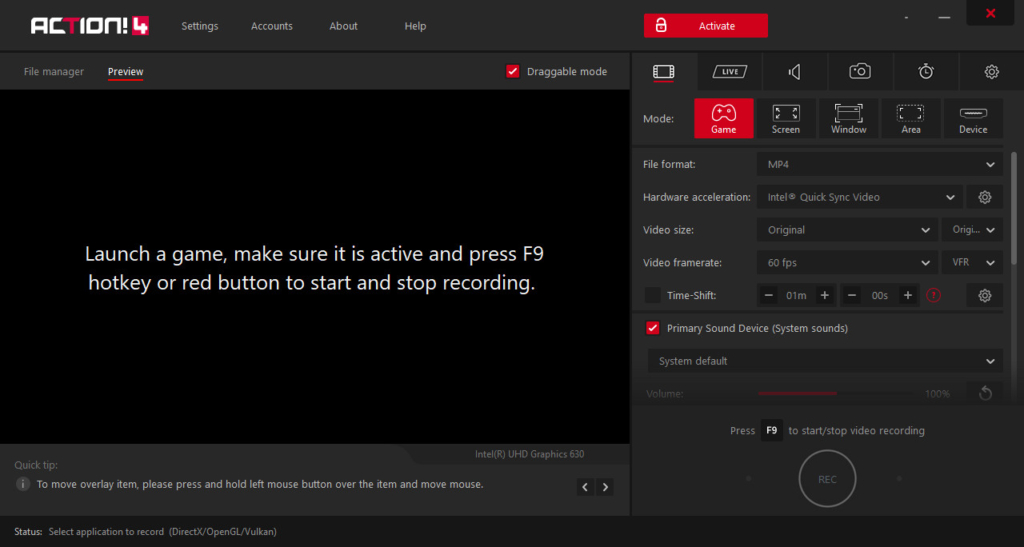 If you want a powerful OBS alternative for live streaming and game recording, Action recorder is definitely a good choice. It promises a smooth HD game recording up to 120fps. You can record a lossless-quality game in 20 times smaller size, with less CUP and GPU usage. On top of recording gameplays in HD without hassle, Action also enables you to live stream games to YouTube, Twitch, hitbox, etc.
Key features: Recording, live streaming, microphone audio commentary and webcam support, recordings uploaded to YouTube instantly, slow-motion recording, time-shift, etc.
Easy to use

Low CPU usage

Compatible with all versions of Windows

No Mac version

AVI and MP4 formats only
Verdict: Action recorder is an ideal solution for casual and professional gamers who want to live stream or record their gameplay frequently.
Movavi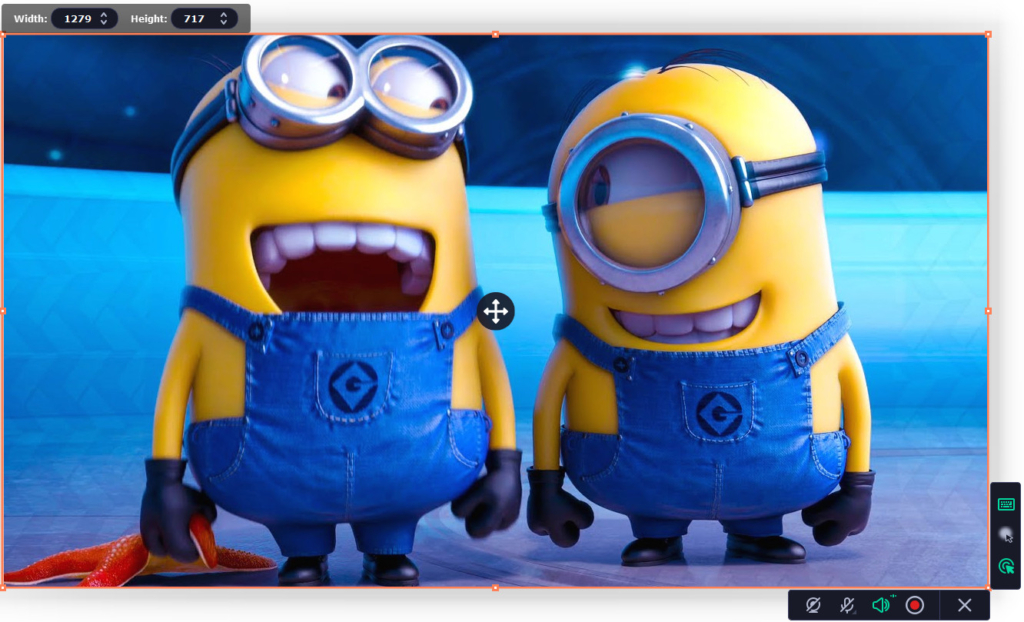 Movavi Screen Recorder aims to help you create screencasts effortlessly. You can record the screen with the webcam overlay when making tutorials, walkthroughs, or explaining videos. It also allows you to share your keyboard or add mouse effects in real-time to attract your viewers. On top of that, it is capable of capturing streaming videos, pop music, online calls, webinars, etc. Overall, Movavi is a great OBS alternative for you to record any activities on your screen.
Key features: Recording screen, webcam, and audio simultaneously, scheduled recording, drawing lines, showing keystrokes and mouse effects, taking a snapshot, trimming, etc.
Easy to use

Keyboard sharing

Upload recordings to YouTube

Watermark in the trial version

Poor editing function

Not suitable for game recording
Verdict: Movavi is perfect for teachers, students, remote workers, and those who need to create video tutorials, record online events, and grab streaming videos.
FastStone Capture

Faststone Capture is a lightweight yet feature-packed application. It is known for a versatile screen capture tool. With it, you can capture screens in windows, rectangular/freehand region, active windows, full screen, as well as scrolling windows. Yet, this powerful tool also allows for screen recording with audio. It is really user-friendly to offer various capturing options such as a full screen with/without the taskbar, windows/object, repeating last region, etc. Besides that, you can even insert a title page at the beginning of the recording. In a word, all the features in FastStone Capture are simple yet particle. That is why it has been included in this top list of OBS alternatives.
Key features: screenshot, recording video with audio, editor, converting video to animated gif conversion, global hotkeys, etc.
Small in size

Easy to use

Handy capture panel

highly-customized capture area

Webcam recording is unavailable

Can't editing while recording
Verdict: FastStone Capture is suitable for teachers, students, trainers, or those who want to explain tasks, processes, workflows, and other content frequently. In addition, it is also a great option for price-conscious users.
Part 2. Best OBS Alternatives for Streaming
A good OBS alternative for streaming should be compatible with multiple platforms, easy to use, and versatile in features. It is bound to match most of your criteria and perform the core task well.
This section will discuss the best OBS alternatives for live streaming via features, pros & cons, compatibility, etc. So please keep reading and find the one that fit your situation.
GameCaster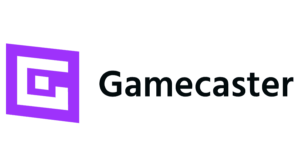 Gamecaster started as a part of the XSplit brand but soon grew to take on an identity as the ultimate next-generation solution for live gaming content creators. Each gamer can access this platform to generate live streams as it features a streamlined interface and is incredibly easy to use. Whether you are a casual o professional gamer, you can develop eye-catching content within a few minutes. As a result, many gamers deem Camecaster an excellent alternative to OBS Studio.
Key features: Theme overlay editor, scene customization, recording, hotkeys, test center, transitions, etc.
Highly stable

Easy to use

In-game stream control

Active support community

Fixed frame rate

Runs on Windows only
Verdict: Gamecaster is a solid choice for gamers and streamers who are getting started on a budget. Besides that, if you want to earn something while building your community, Gamecaster is also highly recommended.
Lightstream Studio

Lightstream Studio is a cloud-based streaming program. No downloads or installation is required before streaming. You can stream videos for up to 12 hours with a complete creative suite right in your browser and powered by the cloud. In addition, Lightstream Studio features an astonishing highlight called Auto BRB. With this feature, you'll never worry about getting detached due to a poor internet connection. It keeps your stream live for your viewers until you recapture the signal. That is why many users hold that Lightstream Studio is one of the best OBS alternatives.
Key features: drag-n-drop editor, smooth overlays, guest encouraging, changing bitrates automatically to hold your stream back from buffering, multiple platforms.
Zero setup

Live chat support

Less CPU usage

Compatible with low-end PC

Stream at max 720p

Change video bitrate automatically
Verdict: Lightstream Studio is the best OBS alternative for those with a low-end PC. Besides that, it is ideal for collaborating with your partners on broadcasts via adding their camera to the stream.
Streamlabs OBS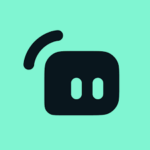 Steamlabs OBS is also an open-source program for streaming and recording. You can take it as an improved version of OBS Studio. Many features that can be accessed via plugins in OBS are made standard in Streamlabs OBS. For example, various free overlays, face masks, a video editor, audio filters, just name a few. On top of that, Streamlabs OBS excels at real-time troubleshooting and Discord support. In sum, Streamlabs OBS is an outstanding OBS alternative for streaming.
Key features: Selective recording, chat moderation tool, speech-to-text recognition, layout editor, themes, etc.
Freemium

User-friendly UI

Gamer-friendly

More UPC usage

Occasional bugs

Windows version only
Verdict: Streamlabs OBS is ideal for beginner streamers who just want to get started or those who want to make money via live streaming.
Wirecast

Wirecast outshines for capturing and streaming high-quality content. Some users hold that using Wirecast is like owning a TV production studio on your computer. Different from OBS, Wirecast is beginner-friendly. The user interface is intuitive and accessible. Besides that, its capturing, multistreaming, and social media integration features win various streamer's hearts. In a word, Wirecast is a high-end alternative to OBS.
Key features: Title templates, professional audio ingestion, stock media library, different streaming solutions, etc.
4K video quality

Pretty simple to use

No time-limited free trial

Great customer support

Compatible with Windows, Mac & IOS

Too expensive

Buggy and crashing
Verdict: Wirecast allows stations and media product departments to deploy a professional content production system to its team members. It is also suited for organizations and individuals with extensive needs.
vMix
vMix is a top-notch live streaming solution designed for professional users. The interface is intended to emulate a professional broadcast environment. And you can rely on this streaming software to make your videos a professional edge with its packed features. For example, you can stream videos on 4 separate overlay channels with various settings and 13 transition effects. Besides that, you can customize view positions to view from different angles during live streaming. The learning curve for vMix can be a barrier to entry for new users. Yet, there is comprehensive technical support to get things done easier. Overall, vMix is a formidable OBS alternative.
Key features: Compatible with a wide range of hardware, 13 transition effects & 4 overlay channels, virtual settings & Chroma key, vMix Call, instant replay, professional color correction & monitoring tool, audio mixer, etc.
4K live streaming

Various video adjustments and features

True professional live video production

Available on Windows only

intimidating for beginners
Verdicts: vMix is ideal for professionals who crave for live streams and records at the highest possible level.
Conclusion
After reading this post, you have got a list of the best alternatives to OBS for recording and live streaming. Each comes with its own merits and defects. You can test out and pick the desirable one.
Yet, if what you need is to record video in a hassle-free way, AmoyShare Screen Recorder comes in handy. This OBS alternative lets you record anything you need with a webcam and audio. Besides that, you can annotate in real-time.
Give it a shot!
Screen Recorder
Capture HD video and audio instantly
Frequently Asked Questions
What can I use instead of OBS?
You can use AmoyShare Screen Recorder as the best OBS alternative for Mac and PC. It features a video, audio, game, webcam, and snapshot module to capture any activity on your screen. And you can edit the screencasts in real-time. Most importantly, it is really simple to use. Give it a shot!.
What is the best OBS alternative for live streaming?
Gamecaster, Lightstream, Streamlabs OBS, Wirecast, vMix are excellent OBS alternatives for live streaming. Among them, vMix stands out as it helps to create truly professional live video productions.
You May Also Be Interested in These Topics