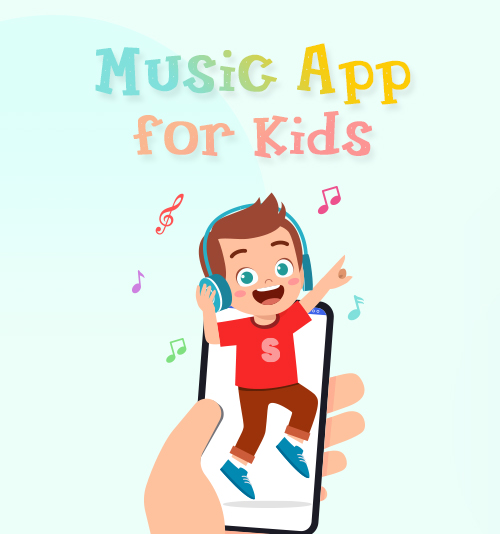 Music ignites all areas of a child's development and skills for school preparedness, including social-emotional, intellectual, general literacy, motor, and language growth.
You might be reading this article because you're a parent or teacher looking to find a music app or site that is age and language appropriate for kids to use. But don't fret, I've provided you with 7 amazing music app for kids to fill the gap!
The first two music app for kids on my list are my personal favorites, but I highly recommend each one and have also provided some of their pros and cons.
Note: I have also included one free online site that enables you to download kids' music from popular websites such as YouTube and 1000+ other popular embedded sites.
Let the search begin!
Part 1. Top Free Music App for Kids
If you're looking for an app that allows you to download high-quality music and videos for kids of all ages, then AnyMusic is one of the best music app for kids that wears the superhero cape. Honestly, it made the hunt for downloading kid's music so much easier. Not only that, it's extremely user-friendly and easy to use so much so that your kids will be showing you how to use the reins.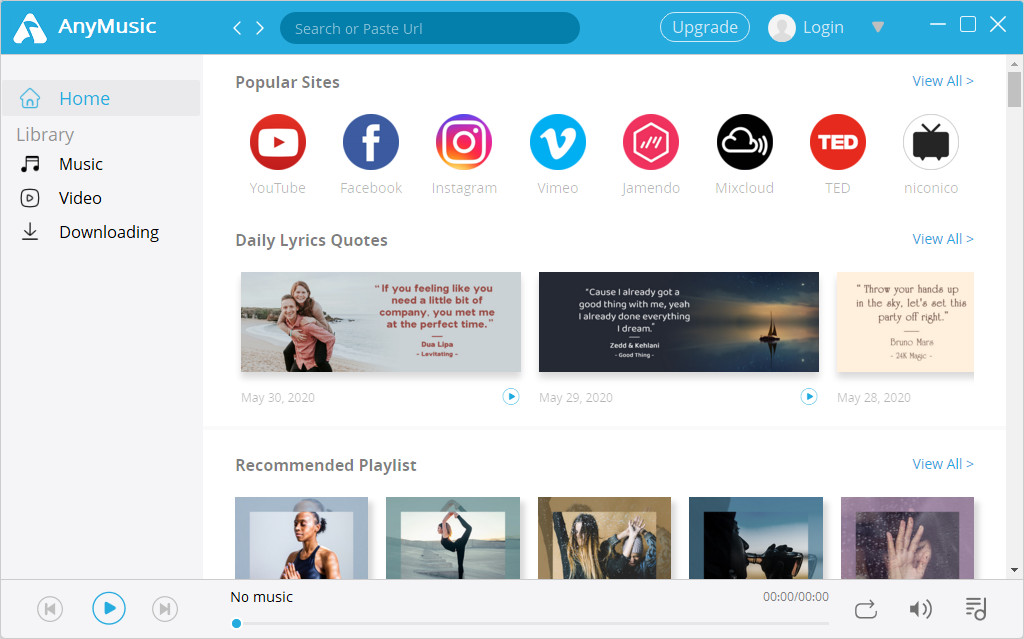 It is also a music video app for kids. We're talking about a 100% safe and legal app that allows you to download kids' music and videos from popular sites such as YouTube, Facebook, SoundCloud, and 1000+ other great embedded sites. You'll find that it not only caters to kids but all different genres as well.
Go ahead and give the free version a try right here!
Pros:
● 100% safe and free
● Can download a broad range of age & language appropriate music for kids
● Free of viruses, ads, spyware, & malware
● Caters for kids of all ages
● Built-in music player
● Batch download YouTube playlists
● Free version available
● Cut unnecessary parts of audio/video clip
● Offline mode
How can you download music for kids?
Quite simple! Directly type in the keyword for wanted music. Here, I type in "music for kids" on the search bar, and I got a wide range of search results. Then, click on "MP3 (128K)" button to download the wanted music.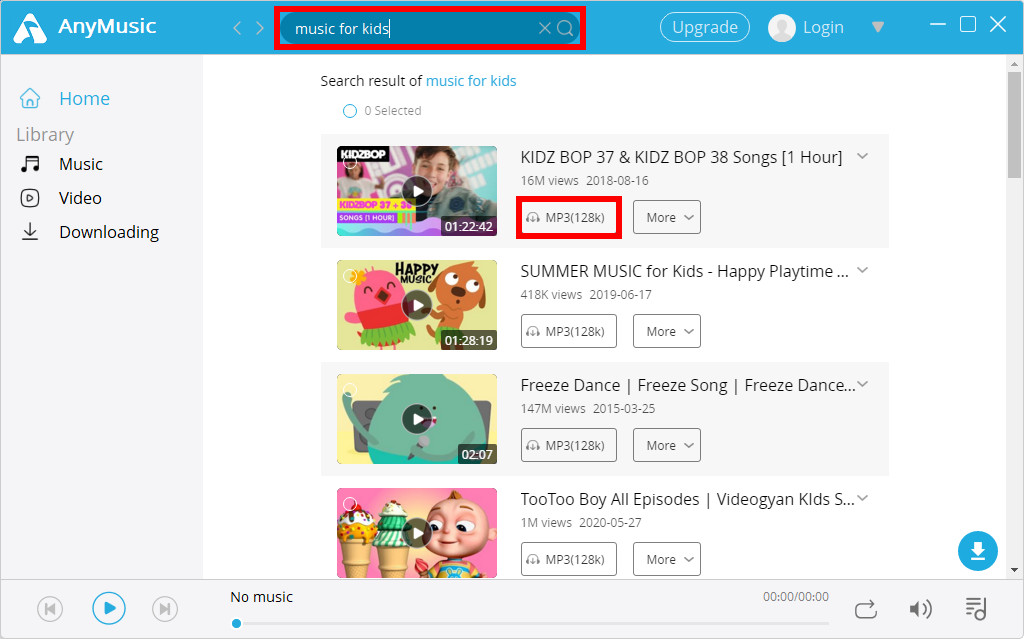 Quick Tips:
If you're a person who prefers to download music/videos without having to install any kind of software, then AmoyShare Free MP3 Finder is your new best friend. Once you've opened the website, simply enter any keyword related to the music or video you want to download or directly paste the URL (e.g. from YouTube) in the search bar. You can download either the audio or video file and save to watch offline or store on a USB. It's so easy, and it's unreal!
Part 2. Best Music App for Kids
Spotify Kids (Toddlers & Young Teens)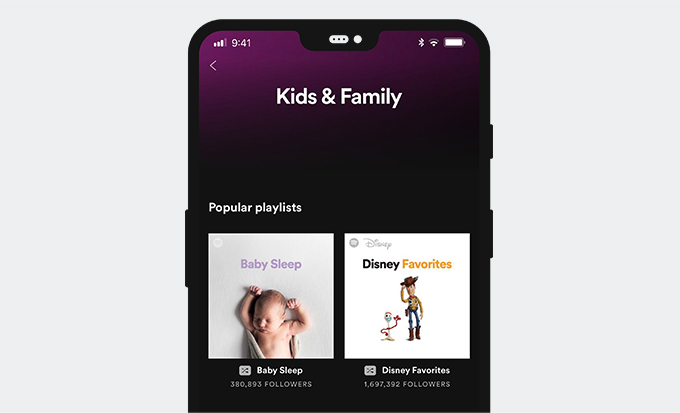 Spotify Kids is a music app for kids, which is an audio service and music streaming app packed with soundtracks, playlists, and singalongs made for young listeners. You can also find playlists from popular networks, television shows, and movies such as Disney, Sesame Street, and SpongeBob SquarePants. You can also choose between content for younger or older kids, which has all been handpicked to be fun for children and family-friendly.
The first 3 months are free. After that, you can subscribe to any of several plans (including a family plan) ranging between $9.99-$14.99/month.
Pros:
● Compatible with Android & IOS devices
● No ad interruptions
● Unlimited skips
● 3-month free trial
Cons:
● Pricey
Pandora (Teens)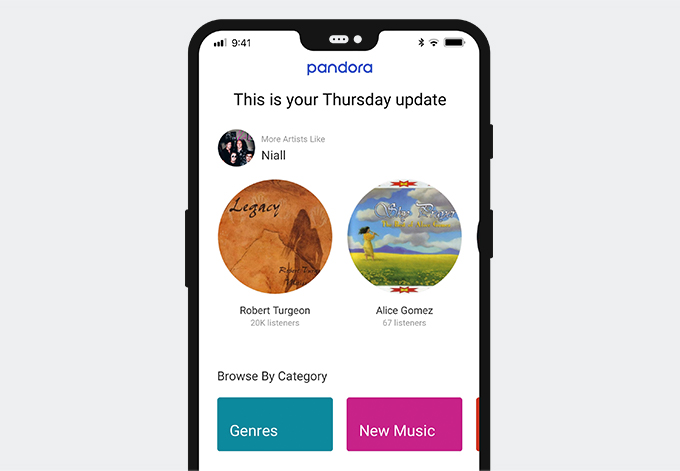 Pandora is a free music app for kids, which enables its users to create their radio stations based on their music preferences. Parents should be aware that Pandora does not censor all explicit album art or content, so parental supervision is encouraged for younger users. You should also note that Pandora has the option for in-app purchases, so if you prefer that your child not make purchases without your approval, then you can simply disable the in-app purchase feature in the settings options.
Pros:
● Free to download in Google Play & iTunes
● Can create radio stations & playlists based on your music preference
Cons:
● Content & album art not censored by Pandora
Deezer (12-year-old and younger)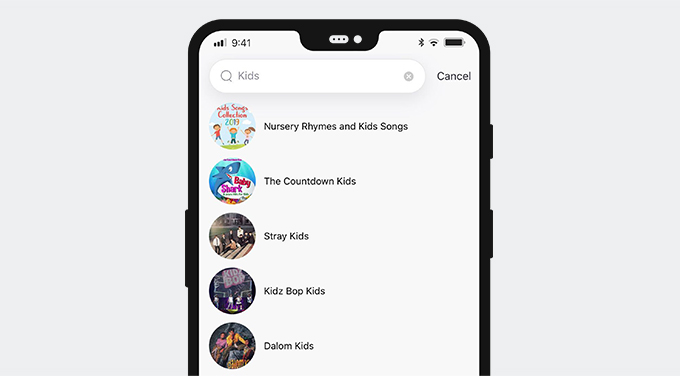 Deezer is another free music app for kids that allows you to create your own handpicked playlists from millions of tracks. On the Deezer Family plan, you can create a kids profile for children under the age of 12 for censored and child-friendly tailored content.
To access kid's music on Deezer, you'll need to subscribe to the Deezer Family plan for an affordable $16/month for up to six people.
Pros:
● Affordable
● No ads
● Offline mode
● Unlimited skips
● Free version available
Cons:
● Need parental supervision
Baby Mozart (Toddlers)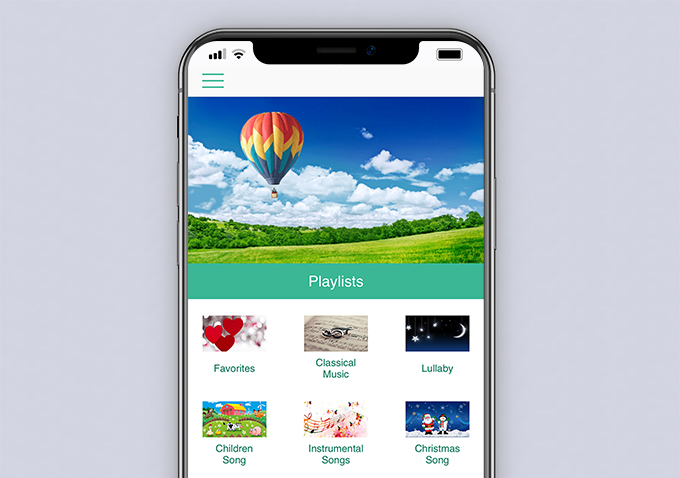 Baby Mozart is a music app aimed at improving the sleep and brain development of a toddler using popular classical music, lullabies, nursery rhymes, and other relevant music tracks. This app is free but provides a few other in-app purchases, such as musical packages.
Pros:
● Free
● Compatible with iPhone & iPad
Cons:
● Only caters for ages 0-5
● Free of annoying ads
● Great for cognitive development in toddlers
● Limited music selection
Easy Music (Age 3+)
Easy Music is an educational and practical introduction to music theory for kids, using beautifully animated characters to teach them how to recognize pitch, notes, melody, and rhythm. An interactive and communal sandcastle presents itself as a musical playground where inquisitive kids can experiment freely with different instruments, objects, and genres of music to help compose their first music piece.
You will find this app very affordable with a once-off payment of $10.99.
Pros:
● Affordable
● Compatible with iOS & Android
Cons:
● Only suitable for toddlers
● Charge for installation
Conclusion
There are many great music app for kids out there that are great in helping to stimulate a child's development and skills in so many important areas of their lives. The difficult part is in finding the most age-appropriate and relevant app for your child.
I hope that you have found at least one gold nugget in the kid's music tools I provided in this article and would love to hear your feedback!
You May Also Be Interested in These Topics