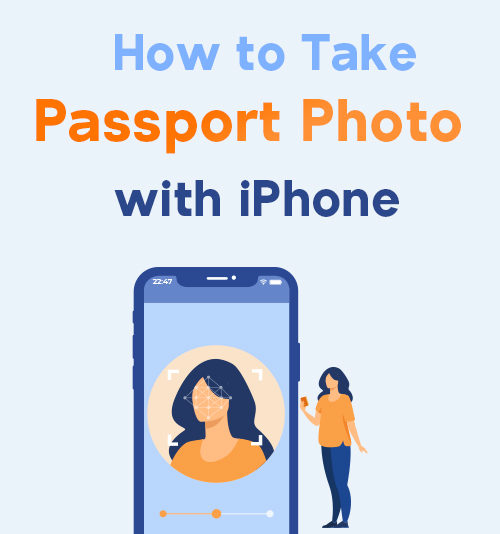 Although in the midst of pandemic, many people continue to take long road trips. Passport is a must if you are going to travel globally or go abroad on business in the upcoming day.
Therefore, applying for a passport before going traveling is necessary for you. Besides, you must be careful about your passport's expiring date. If your passport has expired, you have to renew it. However, in the process of passport applications, passport photography is the most demanding part. There are some strict official passport photo requirements, including size, format, background color and look. Make sure that your passport photo is acceptable. Besides, waiting in a long line to snap passport photo is often the case.
Fortunately, the rapid advancement of smartphone and device makes it possible to take a passport shot on smartphone. Not only is a time-saver, but also it will save money.
If you are an iPhone user, this article is just for you. We will elaborate how to take passport photo with iPhone and the passport photo requirements. There is a boon for you. We handpick 3 best passport photo apps for iPhone. If you show interest in it, let's explore them together!
Passport Photos Requirements
Snapping a passport photo is challenging. Before you create a passport photo on your iPhone, you should pay careful attention to the official passport photo rules. Here comes the latest official passport photos requirements issued by the U.S. Department of State.
1. Size of passport picture: 2×2 inches (51×51 mm)
2. The head: between 1 and 1.4 inches (25 and 35 mm)
3. The photo should be shot within six months
4. The photo background should be plain white or off-white
5. Keep a neutral facial expression (no smiling or frowning)
6. Wearing no headgear and glasses (unless you are on a medical condition or hold religious beliefs)
7. Put on clothes you wear on a daily basis and whose color contrasts with background (no weird clothing or hairstyles)
How to Take a Good Passport Photo with iPhone
With COVID-19 sweeping the world, many people opt to shoot a passport picture at home. In addition, for most people, do you find it hard to squeeze in taking a passport photo? Are you frightened of the crowd of people who are queuing to apply for a passport?
Don't worry! The feature built in iPhone is capable of taking a passport photo. In a bid to achieve a perfect passport photo, some preliminary preparations are indispensable.
If you are prepared fully, you may need other tips that aid you create a good result during the passport photography.
In the next section, we will offer you some suggestions concerning how to take passport photo with iPhone and help image up to official regulations for passport photos.
1. Distance
You can stand or sit in front of the person helping you take a photo with iPhone, but the distance must be 1.5 meters. What's more, you'd better stand or sit 0.5 meters away from the background. What you need to keep in mind is that selfies are not accepted. Hence it will be easier if you ask a friend to help you.
2. Pose and expression
You are supposed to make no pose. Just sit up straight with your arms widely spreading at your sides and look straight at your iPhone. Bear in mind that you should not frown, grin, or widen your mouth and eyes. You may want to ask can I smile in a passport photo. It is advisable to keep your expression blank or wear a natural smile on your face.
3. Dressing
Wear clothes of deep color. As the light color – white, pink will mix up the white background, which can result in failed recognition of your face. Headwear and hat are not allowed. It should be noted that hair can't cover your face.
4. Light
You can consider casting smooth and even lighting or shooting on a cloudy day to avoid shadows in the passport photo. It is suggested that put a lamp on the right place.
5. Background
You'd better find a white background, such as a plain white wall or a white curtain. If you are in a hurry to get a passport image and can't find a suitable background, I would recommend you a tool – remov.bg which is well qualified for changing or removing background.
3 Best Passport Photo Apps for iPhone
Believing that you have got a good hang of how to take a passport photo with iPhone under the help of our detailed guidance.
Nevertheless, there are still some hassles bothering you. You fail to achieve an image of the required size and an appropriate background. The passport image you shoot with iPhone's Camera app may not ideally comply with the official rules for passport photographs.
Therefore, the extra tool you need is passport photo editing app. The following I will recommend 3 best passport photo apps for iPhone, which are all easy-to-use.
Passport ID Photo Maker Studio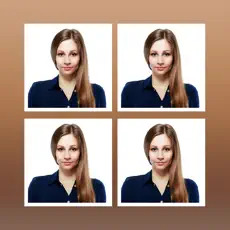 Passport ID Photo Maker Studio is regarded as one of the best apps to take passport photo with 5 million times downloads. It offers free access to resize your passport image. What's the most exciting features in Passport ID Photo Maker Studio is the photo templates covering 100 countries, which is convenient for people.
Additionally, Passport ID Photo Maker Studio is equipped with loads of photo editing features, including removing or changing background, adjusting brightness, and so on. With this app, you can create your ID and Visa photo as well.
Passport ID Photo Maker Studio is destined to offer you a pleasing experience. Come to give it a shot!
Feature:
1. Intuitive interface
2. Spport JPEG and PNG file formats
Passport & ID Photo Maker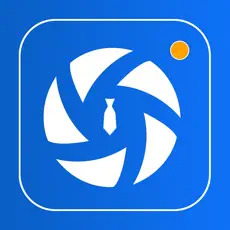 As the best passport photo app for iOS – Passport & ID Photo Maker is worth recommending. A few touches, and your image is created and complies with all regulations for passport photos. More than 150 countries passport, ID, firearms license and Visa standards are available on Passport & ID Photo Maker. With the share feature, you can print and send photo to social platforms directly.
Furthermore, it packs with a bunch of photo editing features. Key features: Brightness, Contrast, Saturation and White Balance are free of charge. When it comes to changing your clothes or background, however, a premium subscription is required.
In sum, Passport & ID Photo Maker is the best passport photo app for a novice. Don't hesitate to give it a try.
Features:
1. Automatic face recognition
2. A wide range of free features
Biometric Passport Photo
Biometric Passport Photo is an outstanding app for taking passport photo that possesses the ability to format, print and save passport photo in few seconds. The user-friendly interface can surely save time and effort. Once you upload picture, you just need to follow the instruction, then the properly-sized passport picture will be outputted. Additionally, taking a qualified photo on Biometric Passport Photo is also convenient. There are image templates for 100 countries you can apply. And the height of the head, upper and lower limit are set within regulations for passport photos. These valuable features: adjust saturation, brightness and contrast are free of charge.
Looking forward to trying Biometric Passport Photo? Click here!
Features:
1. User-oriented
2. A easy-to-navigate interface
Conclusion
After completing your reading, I wish you have a good command of how to take passport photo with iPhone. The passport photo tips are what you should pay close attention to. Please give priority to ensure that your passport photo is within official passport photos requirements. Good luck getting your passport!
FAQs
How to take passport photo at home?
You have 2 options to take passport photo at home. First, launch the Camera app on your iPhone, then edit the photo by using one of the best apps to take passport photo that are recommended above. The second is directly go to the above-mentioned best passport photo app.
How to take a 2 x 2 photo on an iPhone?
Taking a 2 x 2 photo on an iPhone will be pretty simple if you turn to the 3 best passport photo apps we have selected specifically. They are all friendly to users and competent in resizing passport photos.
Can I smile in a passport photo?
Yes, you can wear naturally smile or try to rise your mouth rise slightly. But make sure both your eyes are open and your mouth is closed in your photo.
You May Also Be Interested in These Topics