10 Most Overplayed Justin Bieber Songs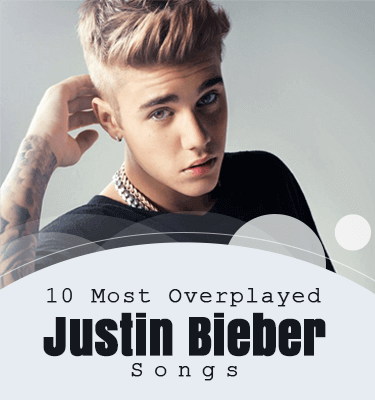 If Madonna is the Queen of music, then Justin Bieber must be the King.
Justin Bieber has become one of the most successful teen pop artists of all time.
And most of his songs have been overplayed.
Recently, people are talking about whether Justin Bieber's new song "Friends" will replace "Despacito" at No.1 during its historic run.
You never know!
So today I'd like to take you to have a look back at the most popular Justin Bieber songs on YouTube.
Far more than this, I also prepare a very practical tool for you to download all these songs.
Can't wait?
Let's begin!
# Best 10 Justin Bieber Songs on YouTube
10. DJ Snake – Let Me Love You ft. Justin Bieber
"Let Me Love You" debuted at #12 on the US pop chart and finally climbed to #4, becoming Justin Bieber's 12th top 10 pop hit. It has been viewed 417,543,999 times up to now.
9. Justin Bieber – One Time
"One Time" was released in 2009, peaked at #17 on the US pop chart and sold over a million digital copies. It has received 537,159,165 views as you can see.
8. Justin Bieber – Boyfriend
Released on May 3, 2012, the video broke the VEVO record for having the most views in a 24 hour period with 8 million. And now, it reaches to 667,775,517 views on YouTube.
7. Justin Bieber – Never Say Never ft. Jaden Smith
The song is used as the theme song for The Karate Kid, and features rap interludes from the film's star, Jaden Smith. It has been viewed 702,738,164 times.
6. Justin Bieber – Beauty And A Beat ft. Nicki Minaj
The accompanying music video was co-directed by Justin Bieber with Jon Chu. Its record is 778,535,997 views.
5. Skrillex and Diplo – "Where Are Ü Now" with Justin Bieber
The song brought Justin Bieber back to the pop top 10 in triumph after three years absent. And the total views are 964,606,615.
4. Justin Bieber – Love Yourself
It was his third #1 hit single from the album Purpose making Justin Bieber the first male artist since Justin Timberlake to accomplish that feat. As you can see, it received more than 1 billion views. Amazing!
3. Justin Bieber – Baby ft. Ludacris
This is one of my favorite songs of Justin Bieber. The official music video is the 23rd most-viewed video all-time on YouTube. And it up to 1,679,517,620 views recently.
2. Justin Bieber – What Do You Mean?
It was the first #1 pop hit of Justin Bieber's career and became the 23rd song to debut at #1 on the Billboard Hot 100. It has received 1,763,794,792 views.
1. Justin Bieber – Sorry
It spent 7 weeks at number one on the Canadian Hot 100 and 3 weeks at number one on the US Billboard Hot 100. "Sorry" has become one of three the most-viewed videos in YouTube, which reached to 2,715,459,106 times. How legendary it is!
# An Easy Way to Download Justin Bieber Songs for Free.
Since we have appreciated all the top 10 Justin Bieber songs list, now let's get them.
Before we get starting, I will announce the major player first.
AnyMusic, with which you can easily download Bieber songs playlist within minutes.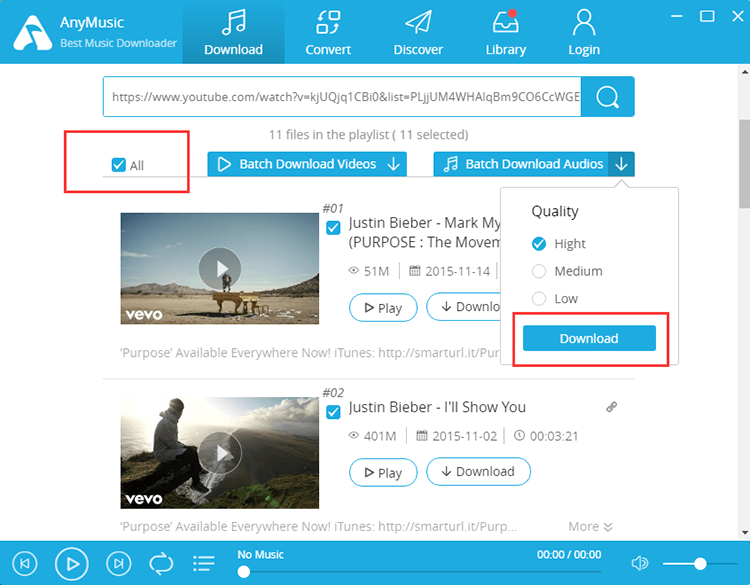 You might be wondering why is AnyMusic?
There are some reasons you should pay attention to:
First, no ads and virus are in AnyMusic.
Second, 1000+ sites supported, like YouTube and Facebook.
Third, powerful search algorithm allows you to search the music by the keywords or URL.
Fourth, built-in music player makes the preview and play possible.
Last but not least, it has fast download speed, and supports playlist download.
That means you don't have to download the songs one by one anymore.
Let's see how to make it.
Step 1. Create YouTube Mix
To download the whole playlist, you should create your Justin Bieber playlist first.
So, the first thing you should do is to add your favorite songs into YouTube Mix.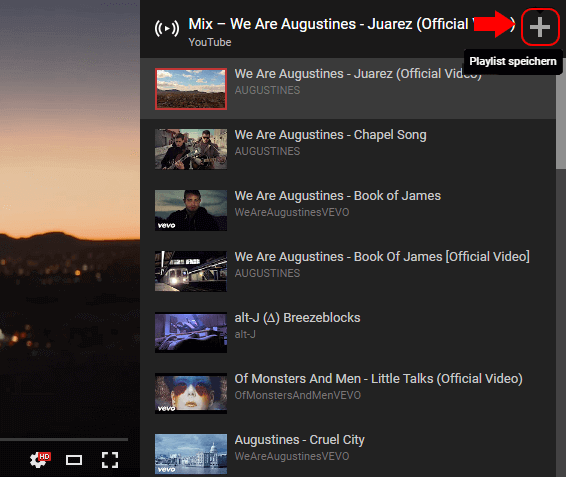 Step 2. Search the Music
Enter the keywords or URL of each desired songs into the search bar and click the search icon.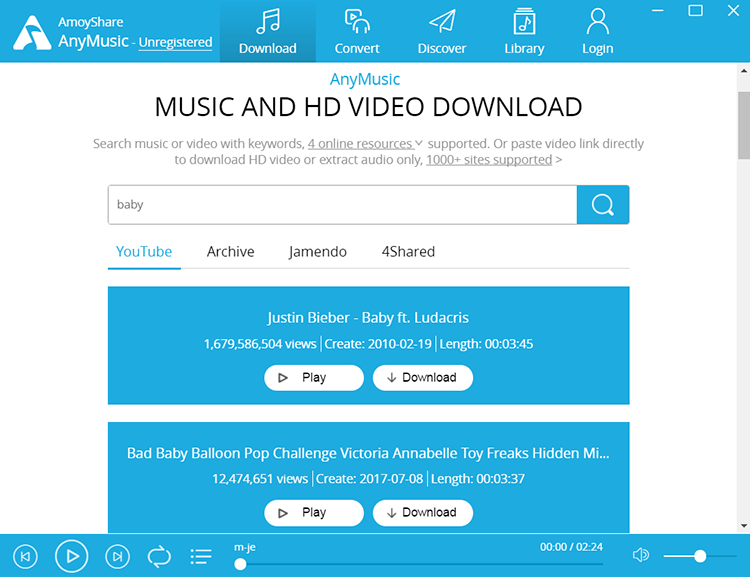 Step 3. Play the Music Video
Before downloading the song, you can click on Play button to make sure it is the right one.
Step 4. Choose File Type
After checking out, I guess you can't wait to get the song download. The only thing you need to do is click on download button and choose one of the formats you want.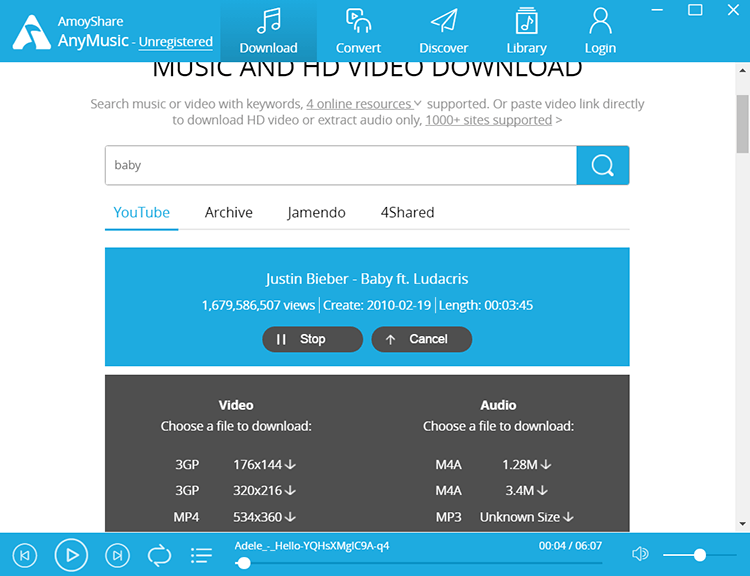 That's all about getting Bieber songs MP3 download. And you will own the whole playlist within minutes, so just have a coffee.
It is easy, right?
Quick Tip: If you want to see the downloading process, then just go to Library.
In the End...
We all love Bieber or his songs, and there are many other great songs of him.
You can search them with AnyMusic or other music downloaders. It is up to you.
Alright! It would be a pleasure if you can share more Justin Bieber songs list with me in the comments below.