anyutube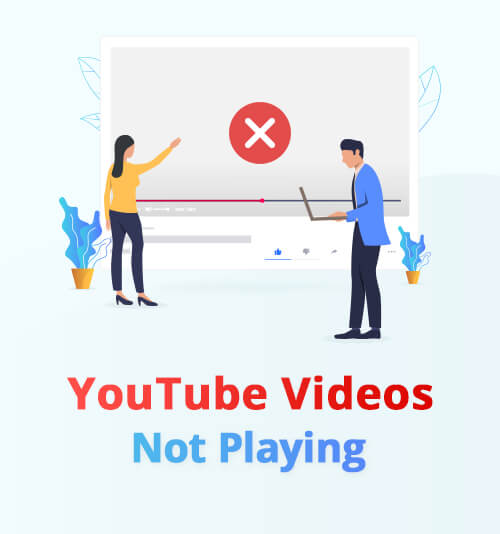 As a video fan, I always like stealing time for YouTube videos after a day's hard work.
I suppose nothing is more relaxing than that.
Hence, it really annoys me when I find YouTube videos not playing, but loading all the time.
This is undeniably a rather common moment any one of us once met.
So, in this post, I will share with you 4 useful methods to fix this problem.
Without further ado, let's get started!
Part 1. Three Ways to Fix YouTube Videos Not Playing Issue
There are many ways to solve YouTube not playing problem.
To help you handle it effectively, I will list 4 ways for you. If you get trapped by the same issue, you can check it one by one.
Solution 1. Release Storage Space
When an application is running, certain data will be cached automatically in the system. Cache carries data that can be reused whenever you restart the application. But cache can be deleted safely because most of them are junk files.
In some cases, cache takes up the extra storage space originally reserved for other applications to run smoothly.
So, if YouTube video is loading but not playing on your mobile or computer, you'd better free up enough storage space for YouTube.
There are also 4 ways to release space. You can try it one by one.
(1) Refresh YouTube website page
Open YouTube videos in Chrome and then click the icon (as shown in the picture) to reload the current page.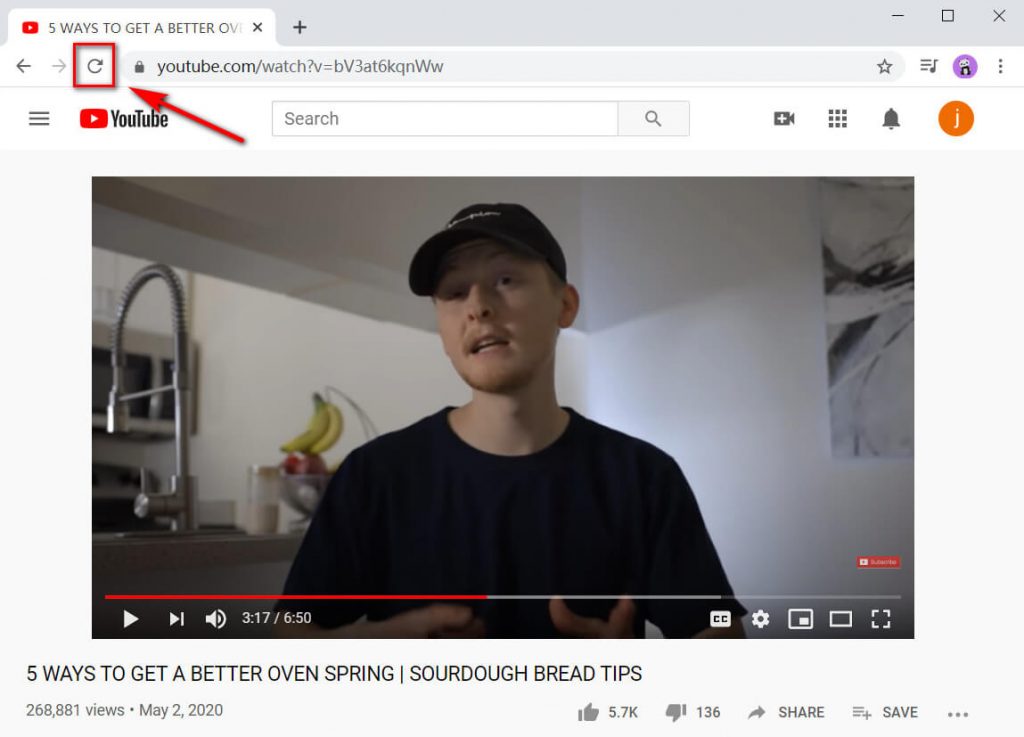 (2) Clear cache
Please follow this track: Three-vertical-dots icon < More Tools < Clear browsing data.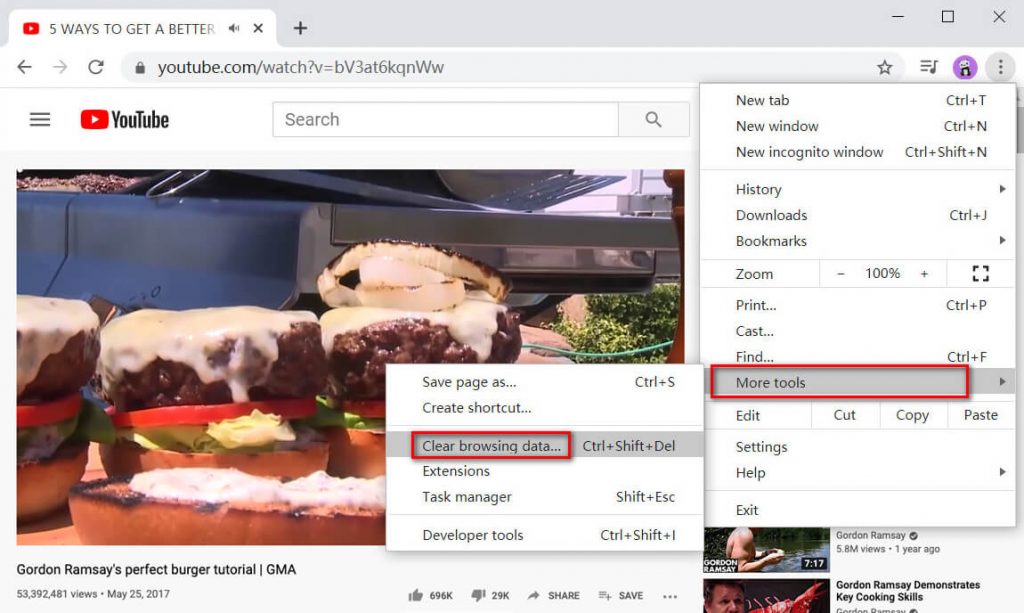 (3) Disable all plugins or extensions
Too many plugins and extensions may be another cause for YouTube not playing videos because your Chrome gets overloaded.
Open your browser and then paste chrome://extensions/ in the Chrome search bar. All extensions you have installed will appear in the directed page.
Just click the icon on the bottom right corner of each extension to disable it.
Tips: Disabled extensions can be enabled again at any time.
(4) Restart your Chrome or devices
I guess you have known how to restart your browser and devices. So, I am going to continue with the next part.
Solution 2. Check Your Connection Speed
To a certain extent, connection speed decides the video loading speed.
You are more than likely to get obstacles to playing YouTube videos unless you get strong WiFi signals.
If you are not sure where YouTube videos not playing issue arises, just reconnect the network on your device. This may work!
Or re-select a video with lower-quality. High-quality videos always ask the faster connection speed.
Solution 3. Update Your Browser
Are you using the latest version of Chrome? Not sure? Please check it in Browser-Update.Org.
This website will clearly tell you the status of your browser.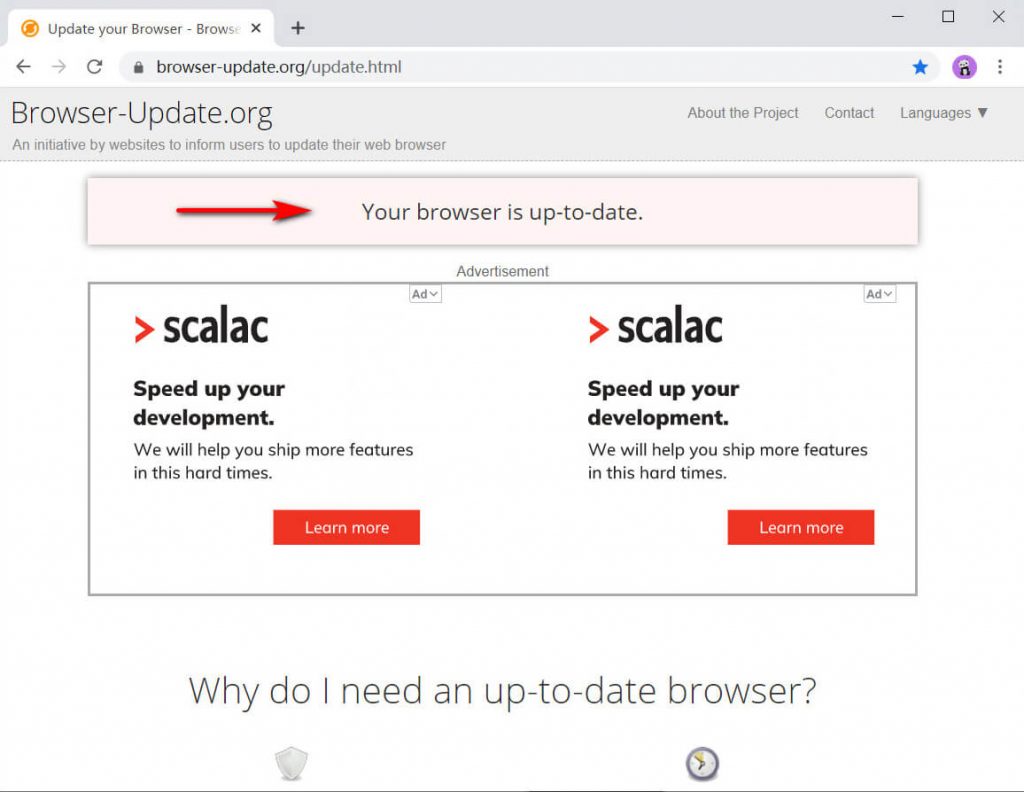 If you wonder why I need an updated browser, this site helps, too.
So, no more talking for this part. Let's go from a more practical level.
How to update your browser? Let's take Chrome for example.
First, open your Chrome and click the icon (three vertical dots)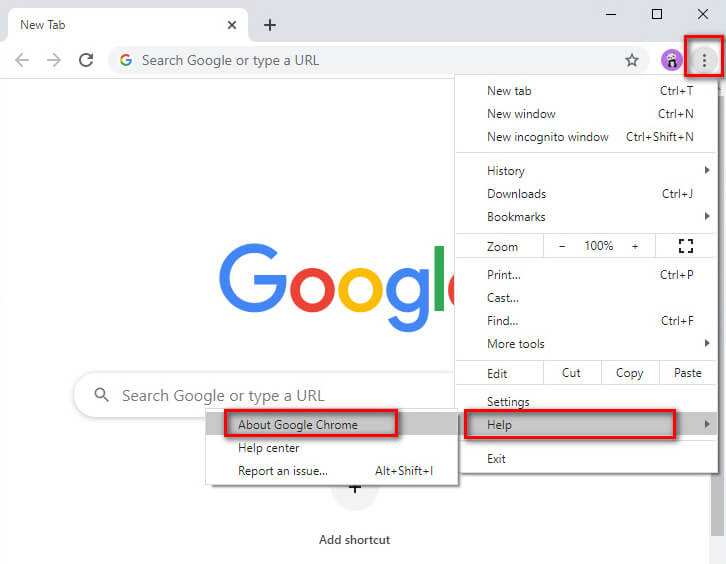 Then, click "Help" > "About Google Chrome." You will be directed to the below page. If your Chrome is not the latest one, it will be updated automatically.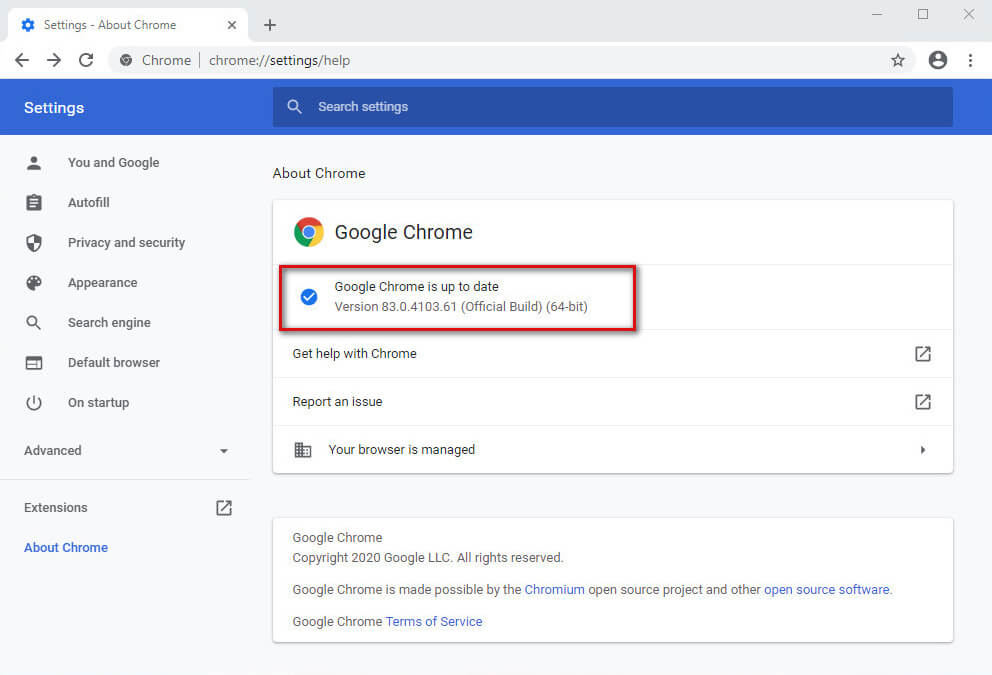 You have known how to fix it when YouTube videos not playing on Chrome and mobile.
But as for me, it is a time-consuming and troublesome process to try the above ways one by one.
I prefer downloading the videos beforehand to watch offline instead of waiting for the constant loading and reloading.
So, I will recommend my favorite YouTube video downloader to you below. It is called AnyUTube, a once-for-all tool to tackle your "headache."
Let's continue.
Part 2. AnyUTube (Once-for-All Solution)
As the saying goes, "Wasting time is wasting life." It drives me crazy all the time when I find YouTube videos loading but not playing.
So, I prefer to use AnyUTube. It is a free YouTube video downloader, workable on Windows, Mac and Android. AnyUTube offers free and safe videos. It is easy for you to download videos on it either with a link or with a video name. Before downloads, you see video files in different formats, sizes and qualities. You can also preview the video without ads.
AnyUTube
All-in-one YouTube downloader & converter
So, how to download YouTube videos in AnyUTube? Let's take the Windows version for example.
Paste the YouTube video link into the AnyUTube search bar.
Search the video and wait for a few seconds. You will see the video with a thumbnail image.
You can either preview it or click "More" to select a desirable quality to download.
Conclusion
Do you want to fix the YouTube videos not playing issue once and for all?
If yes, AnyUTube will be a good helper for you.
AnyUTube
All-in-one YouTube downloader & converter
It is easy, time-saving and powerful, enabling you to watch YouTube videos smoothly.
Stop waiting!
Give it a shot!
You May Also Be Interested in These Topics