anyutube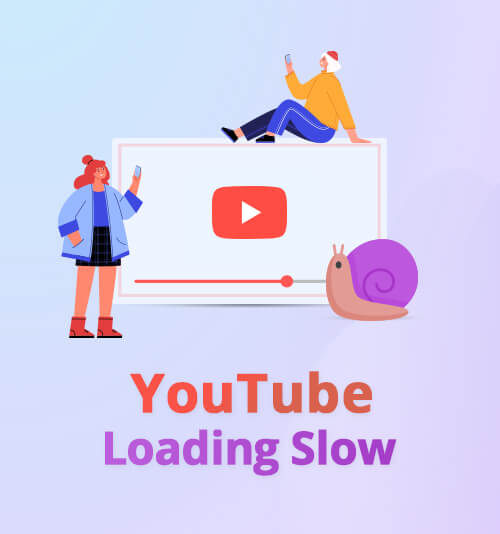 It's really an annoying moment when YouTube loading slow issue comes up.
Why is YouTube so slow today?
Actually, this can be caused by various issues, involving server, router or even IP address, etc.
In order to help you better understand why YouTube slow buffering arises, here, I will first list and explain 2 extremely common occasions to you.
After that, I will offer you the most effective way to handle it.
Can't help waiting? Great!
Without further ado, let's get started!
Part 1. Why Is YouTube So Slow?
Poor Network
YouTube is the largest online video-sharing platform around the world.
If you find YouTube slow when watching videos, what you need to do is to check your network signal first. This is a rather important point you can't miss.
Sometimes, you watch YouTube videos by mobile data even if it carries unstable and weak signals. This is perhaps the reason why you find YouTube loading slow on the phone.
Sometimes, you luckily have access to WiFi. But your device is not within its proper coverage, thus interrupting the videos you are playing.
So, please keep in mind, any device with connection problems will lead to video discontinuities or buffering errors beyond exception.
How to make YouTube load fast?
There are two methods for you to choose from.
The first one, restart your device to refresh your network.
The second one, reselect a video with lower quality.
If these two methods work, then that's it!
But, if you find YouTube loading slow with fast Internet, you'd better check and relocate the problem.
So, it is time to show you another possible occasion. Let's go!
Full Cache
Full cache is another possibility you have to consider when fixing YouTube loading slow issue.
When you run an application, certain data will be cached in the system to facilitate your next loading. But please note that some data are just junk files, which can be deleted with little risk.
If the cache is too full, there will be no enough space for other applications to run smoothly.
So, clearing cache is always an effective but temporary way in releasing the storage space because cache exists unless you start no application.
Anyway, let me teach you how to clear your cache.
There are still two methods for you.
First one, uninstall the unnecessary applications.
Second one, clear cache.
If you are buffering YouTube videos in your computer, click the icon (three vertical stacked dots) > More tools > Clear browsing data.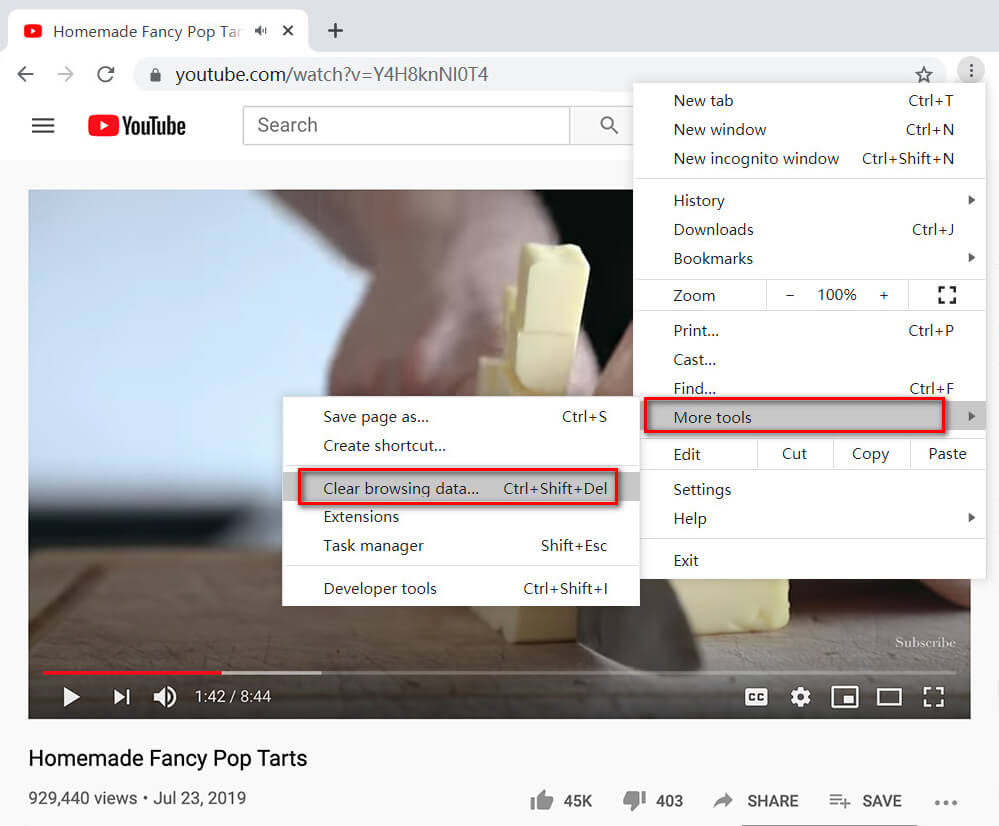 Easy, right? But what if you still want high-quality videos or your cache is regenerated again and again?
As I have mentioned in the very beginning, the YouTube loading is easily slowed down by more than the above 2 issues.
So, what if other issues come up? What are you supposed to do?
Is there any other better way to fix it once and for all?
Of course.
Next I will recommend to you an ultimately easy tool to make YouTube load fast. That's AnyUTube.
Part 2. Best Way to Fix YouTube Loading Slow
There is no doubt that downloading YouTube videos to watch offline is the most effective way to quicken YouTube video loading pace.
But it is not easy to download YouTube videos, unless you can get a good YouTube video downloader.
AnyUTube is a versatile YouTube video downloader, workable in Windows, Mac and Android. It supports video downloads from 1000+ sites, including YouTube, SoundCloud, Twitter and the like. This means you can effortlessly find YouTube videos in the embedded YouTube site of AnyUTube.
AnyUTube
All-in-one YouTube downloader & converter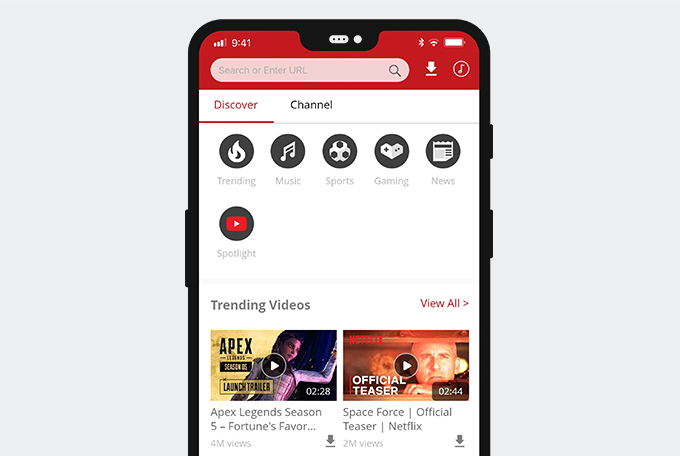 Now, let me show you the ultimately easy steps to download YouTube videos in the embedded YouTube site of AnyUTube.
Open AnyUTube and click "Trending" in the upper left corner; then you will be directed to the YouTube site.
Play the video and you will see a red download button.
Click the download button; then select a file with your preferred size and quality.
3 steps, so easy!
There are other ways to download YouTube videos on AnyUTube. For example, if you have a video link, just paste it in the search bar. After results show up, you can preview it first and then start your downloads.

Note: Video previews in AnyUTube are ad-free.
Conclusion
Still get frustrated at YouTube loading slow issue?
Please take it easy! AnyUTube helps!
It is fast and effective in downloading YouTube to watch offline, no loading slow issue anymore.
AnyUTube
All-in-one YouTube downloader & converter
Why still waiting?
Give it a shot!
You May Also Be Interested in These Topics