anyutube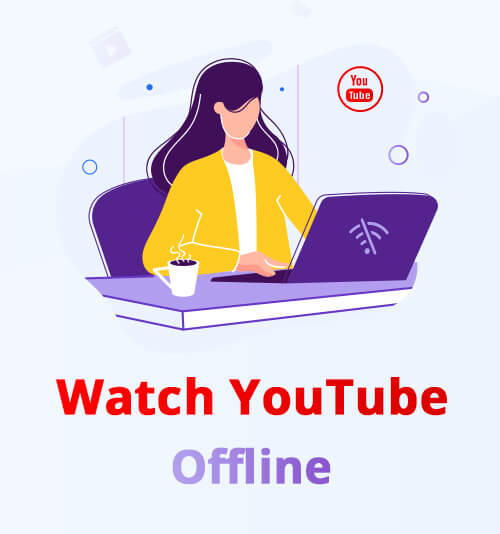 Can you download YouTube videos and watch offline?
YES, of course!
As we all know, YouTube allows its members to download and watch YouTube videos offline.
However, there are lots of restrictions on YouTube downloaded videos. It is only compatible with mobile, which means you can only watch YouTube videos offline on mobile.
Besides, you have to subscribe to YouTube Premium ($11.99/month) after the free trial ends. The other is that you have to check the offline video every 48 hours to confirm video changes and its availability. For other limitations you can read on YouTube Help.
Now that YouTube doesn't provide a user-friendly method to watch YouTube videos offline. Are there other options?
The answer is Yes!
Just download the YouTube videos and you can watch offline whenever you want.
Next, I will introduce 2 YouTube video downloaders to help you download and watch YouTube offline for FREE.
Let's start it!
Part 1. Best Website to Download and Watch YouTube Offline
The best website to watch YouTube videos offline is AmoyShare Free YouTube Downloader.
This website is designed to download abundant resources from YouTube.
You can download all kinds of videos from YouTube with no registration. Besides, convert YouTube to MP3 is available as well.
The website is safe and clean. No ads will bother you.
Let's start our downloading right now!
Paste the URL of YouTube video on the website and start searching or you can insert the video name directly;
Choose the desired format and click the "Download" button;
Now you can watch YouTube videos offline happily.
Part 2. Best App to Watch YouTube Offline on Any Device (Mobile & Desktop)
In this part, I will introduce an app to watch YouTube offline – AnyUTube.
AnyUTube Downloader allows you to download YouTube offline for Free. Besides, it is compatible with Windows, Mac OS & Android. The most important is: it enables you to keep downloaded videos forever as long as you don't delete them. This is what distinguishes AnyUTube from YouTube when you watch YouTube videos offline.
Here I will take an example on how to watch YouTube offline on PC.
Before we start, you need to install AnyUTube app safe and clean;
AnyUTube
All-in-one YouTube downloader & converter
for Windows 10/8/7
for Mac OS X 14+
for Android
Start AnyUTube, paste the YouTube video URL on search bar; you can insert video name as well;
Select desired format (MP3, MP4 or More) and the video will be added to downloading queue, or you can preview the video without ads to make sure it is what you are looking for;
Navigate the Library to watch YouTube videos when you're offline.
Tips: AnyUTube has a build-in browser, which means it offers easy access to YouTube. If you have no idea what videos to watch offline, you can go through the videos presented on the Home page. Once you find favorite videos you can download it directly with the arrow-down icon in the lower right-hand side. What's more, batch download is available if you want to download all items to watch later.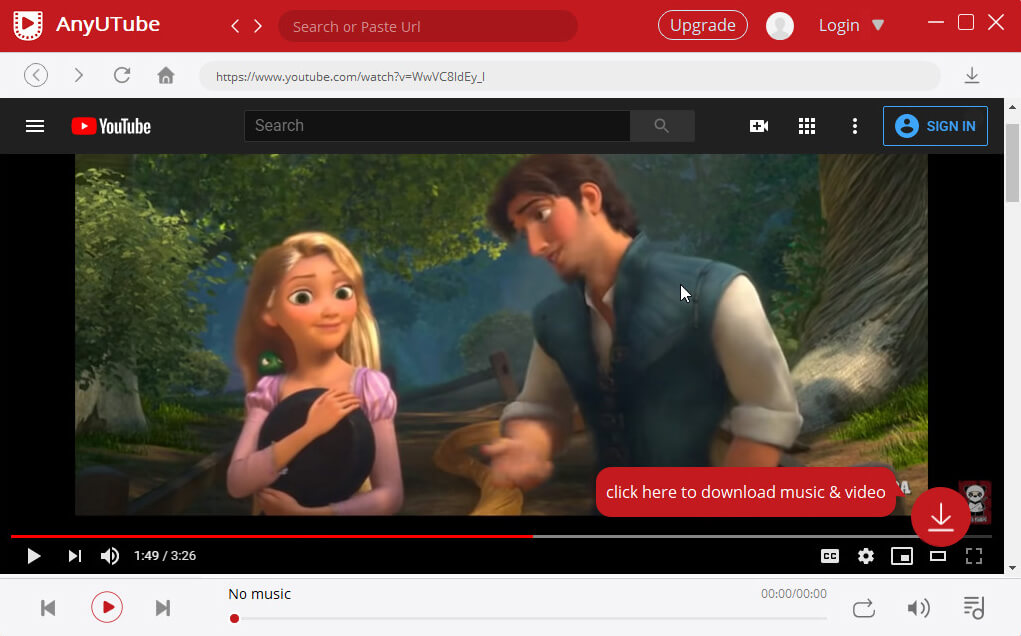 That's all you need to download and watch YouTube videos offline.
Conclusion
Although YouTube app is recommended to watch YouTube offline, there are alternatives better than it.
AnyUTube Downloader is an amazing tool that allows you to download videos conveniently. Its fast speed and user-friendly interface worth a shot.
Of course, AmoyShare Free YouTube Downloader is a good option as well if you don't like extra app installation.
Go for it!
You May Also Be Interested in These Topics