anyutube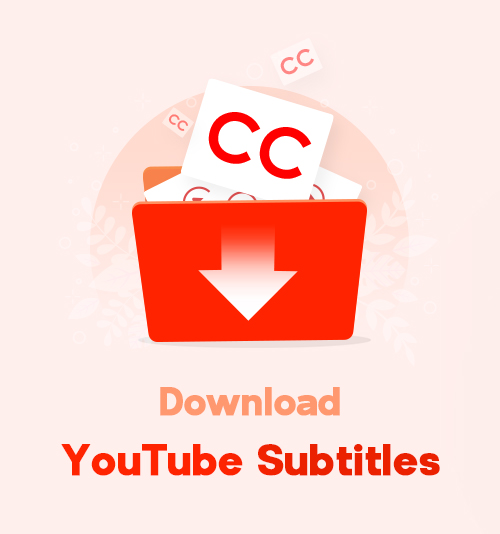 Watch YouTube videos always bring us a lot of fun. For some reason, you may want to download YouTube videos for offline watching.
You can watch YouTube video online with the embedded subtitle as long as the video has subtitle. However, most of the YouTube videos you download don't have the embedded subtitles.
This will impede you from watching the video smoothly because some accents and words may confuse you. Let alone you are not familiar with the language spoken in the video.
Luckily, you can seek help from some tools to download YouTube videos with subtitles together and then add subtitles to the video.
I am gonna show you the best way I've found to download YouTube subtitles. Let's dive right in!
Download YouTube Videos with Subtitles by AnyUTube
To begin with, you need to download YouTube videos and subtitles as your local files. As you already know, YouTube bans you from downloading videos directly. However, how to download YouTube videos with subtitles is a piece of cake if you use the right tool. You don't have to worry too much if you just download YouTube videos for personal use.
AnyUTube is a fantastic tool to help you download YouTube videos with subtitles. Itcan download and convert the online YouTube videos and subtitles quickly to your personal computer, mobile phone, and MP4 media player. At present, AnyUTube has the version for Android, Windows, and Mac.
Download AnyUTube and follow the guide. Let's get started!
AnyUTube
All-in-one YouTube downloader & converter
for Windows 10/8/7
for Mac OS X 14+
for Android
Open AnyUTube and click any of the icons in the middle to browse on YouTube.
Search for the video you want on YouTube. You can also sign in to synchronize your browsing history. Before you download, you need to make sure whether the video has embedded subtitles. It's easy. If you find the below "cc" icon, you can download the video with its subtitles. After you have previewed a video you chose, click the big red download button to parse it.
Choose the video format and click the small box before "Download subtitles." You can change the location to save your downloaded files.
Great! Now you have downloaded subtitles from YouTube, as well as the video.
Quick tip: Bear in mind that AnyUTube can download subtitles from YouTube when the YouTube videos have subtitles. Want to know more about YouTube subtitles? Click here.
Aside from using the built-in browser, you can also paste the YouTube video link in the search bar to download the video and subtitle.
Convert VTT File to SRT File with Online Tool
The downloaded YouTube subtitles' filename extension is .vtt, whose full name is Web Video Text Tracks Format, also called WebVTT in short. It is a modern subtitle format used for online video subtitles. It is similar to the SRT Format, a fundemental subtitle format, in many ways. WebVTT supports styling on text, positioning and karaoke effects. Since SRT doesn't support these effects, they are stripped when converting VTT to SRT.
So far, most of the media players don't support display subtitles in VTT Format. However, you can convert it easily with Gotranscript.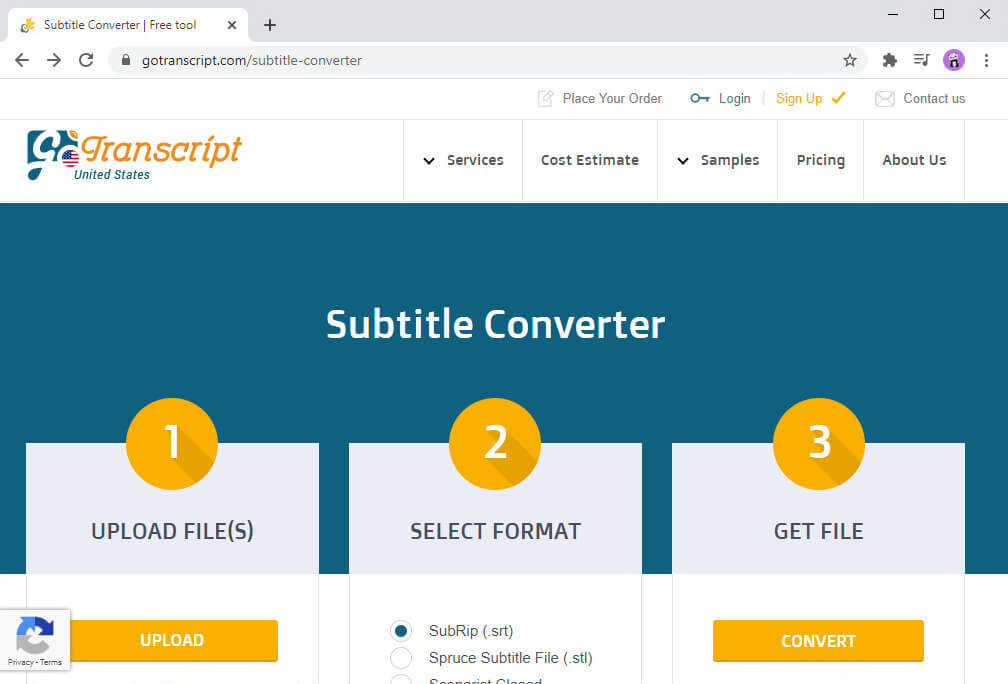 Find the file. You can find your downloaded YouTube subtitles in the library of AnyUTube.
Follow the above three steps then you can get your SRT YouTube subtitles downloaded.
Watch Downloaded YouTube videos with Subtitles in Windows Media Player Windows 10
So far, AnyUTube for Windows and Mac don't have a built-in media player. However, you can watch video with other free media players. There is a wide range of media players for your choices. As a video lover, you may have your own favorite media player.
I am going to show you how to add the SRT file to the YouTube video on Windows Media Player Windows 10.
Put the video and subtitles in the same folder and make sure the name of the SRT file should be the same as the video's. For the name part, you don't have to worry about it because the name of the downloaded YouTube subtitles is in line with the video's title in default.
Broadcast your downloaded YouTube video with Windows Media Player. Then, you can drag the SRT file to the broadcasting interface. Or, you can click the below icon to add the SRT file.
Great! Now you can watch offline YouTube videos with subtitles comfortably.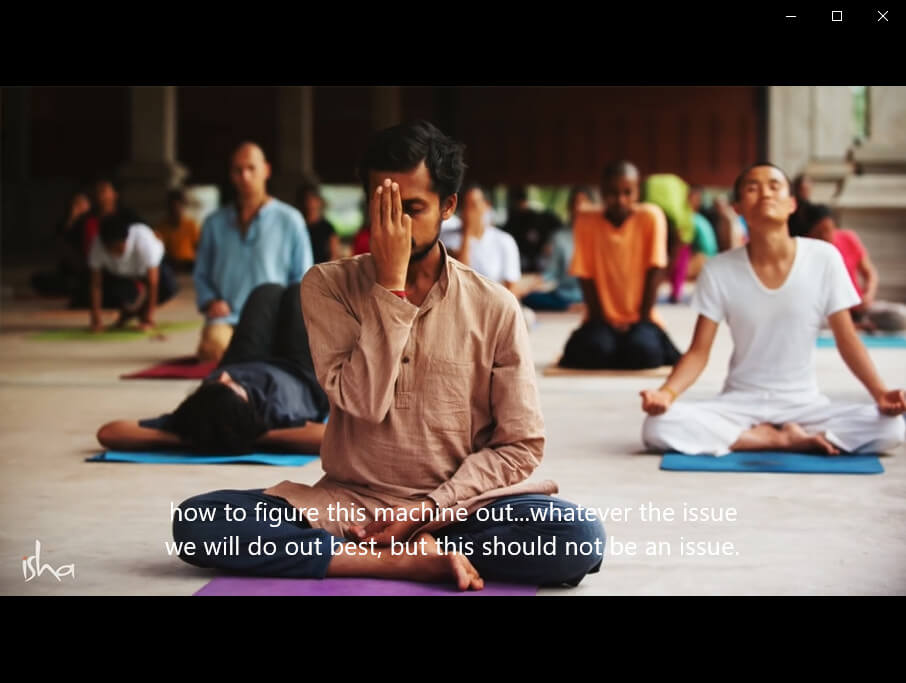 In a Nutshell
There is no doubt that using AnyUTube to download YouTube subtitles is your best choice.
Above is the guide on how to download YouTube videos with subtitles. I hope it is useful for you. If you are satisfied with this AnyUTube video and subtitle downloader, pay attention to other related products on AmoyShare. AmoyShare offers professional music and video download software with practical how-to guides for you. Have a try!
You May Also Be Interested in These Topics