anyutube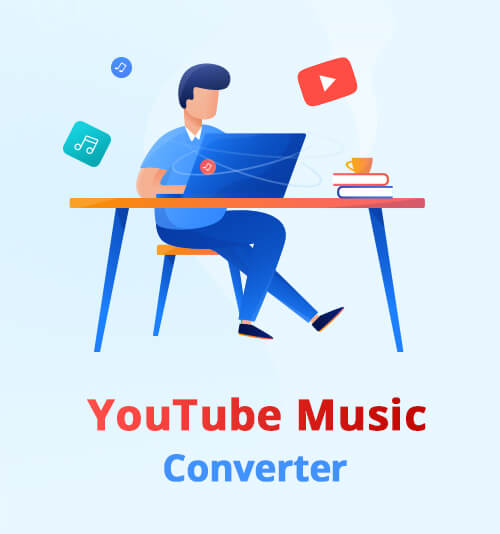 We recently tested a series of YouTube music Converter.
According to analysis and practical operation, we find 6 best YouTube to Mp3 converter.
When it comes to converting YouTube to Mp3 to listen to offline, there are two ways to go about it.
One is to make use of a free online YouTube music converter site. The other is YouTube to Music Converter app.
And today, allow me to show you my findings on 6 of the Mp3 music converter for YouTube to get the job done.
I will begin with 3 of the best online YouTube to Mp3 music converters, and then end off with 3 of the greatest YouTube to Mp3 converter apps.
Let's dive right in!
Part 1. 3 Best Free YouTube Music Converter Online Sites
A day without music is like… oh wait, I actually have no idea. As Friedrich Nietzsche said, "Without music, life would be a mistake."
It got me thinking, wouldn't it be great to convert all the YouTube music we love to formats such as MP3 or M4A so that we could listen to it offline?
In this part, I'll bring you 3 free online YouTube music converters.
A few good online YouTube music converters are going round the net, but I've come across 3 online YouTube to music converter sites that outshine them all. I've listed them from first to last based on the pros and cons I've deduced from each. Feel free to have a go at them and see which one is more suitable to your fancy.
Here we go!
AmoyShare Free YouTube Converter
AmoyShare Free YouTube Converter is an online YouTube music converter that scored the most brownie points on my list. I found that it checked off more key advantages than other sites I peeked into. This free YouTube to MP3 music converter site is probably one of the best and easiest ways to get the job done. No software is needed for this method, and it's free!
You can refer to the article How to Download Music from YouTube [2020], which will provide you with steps on how to download and convert YouTube music to audio formats.
Pros:
● Virus, malware, and spyware-free
● Fast and efficient
● Option to search both keyword or URL link
● Built-in music player
● Compatible with Windows, Mac, Android and iPhone devices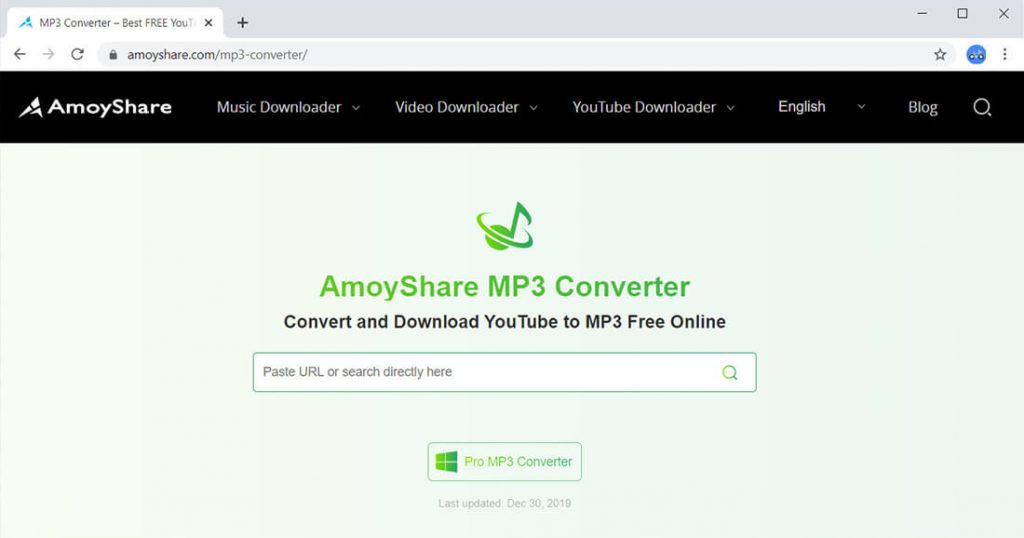 ClipConverter.CC
ClipConverter.CC is an impressive YouTube to Mp3 converter site that can convert YouTube videos in just about any format such as MP4, M4A, MP3, and AAC into the highest available quality. It is known to be relatively safe, however, NortonLifeLock claims that it may contain a small number of annoyances and threats, but none which are too dangerous as to warrant a red "Warning."
Pros:
● Wide range of format options
● Built-in converter which extracts audio from YouTube videos
Cons:
● Needs a pluginAds
● Ads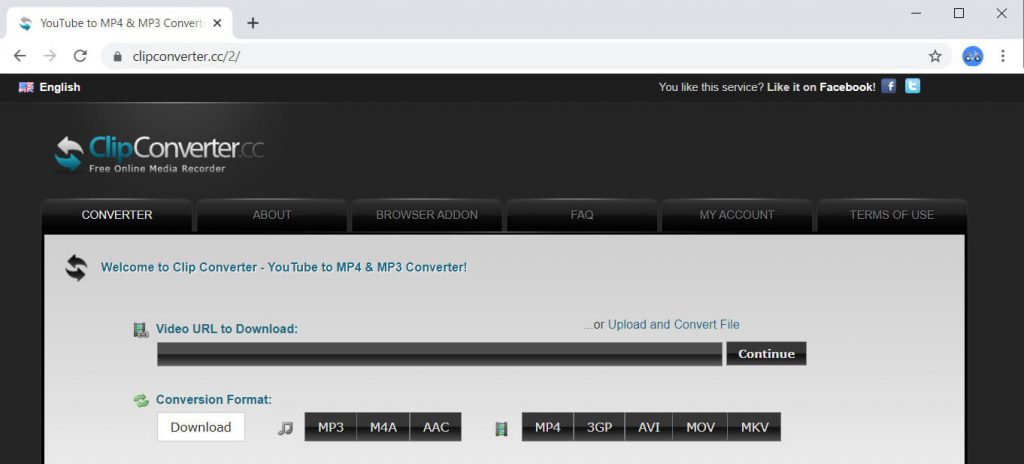 Video Grabber
Video Grabber is a YouTube music converter to Mp3, which lives up to its name and is an all-round online YouTube downloader and converter that enables users to grab videos from the best, and most popular video-sharing sites including Twitter, Vevo, and Twitch. You name it.
Its main two functions are downloading and converting videos from YouTube to various formats such as MP4, MKV, MOV, AVI, and WMV, which are compatible with just about any device.
Pros:
● It supports downloading and converting videos of up to 4k resolution
● Built-in converter which extracts audio from YouTube videos
● Contains a built-in recorder to record live YouTube videos
Cons:
● Need to download a plugin before using a function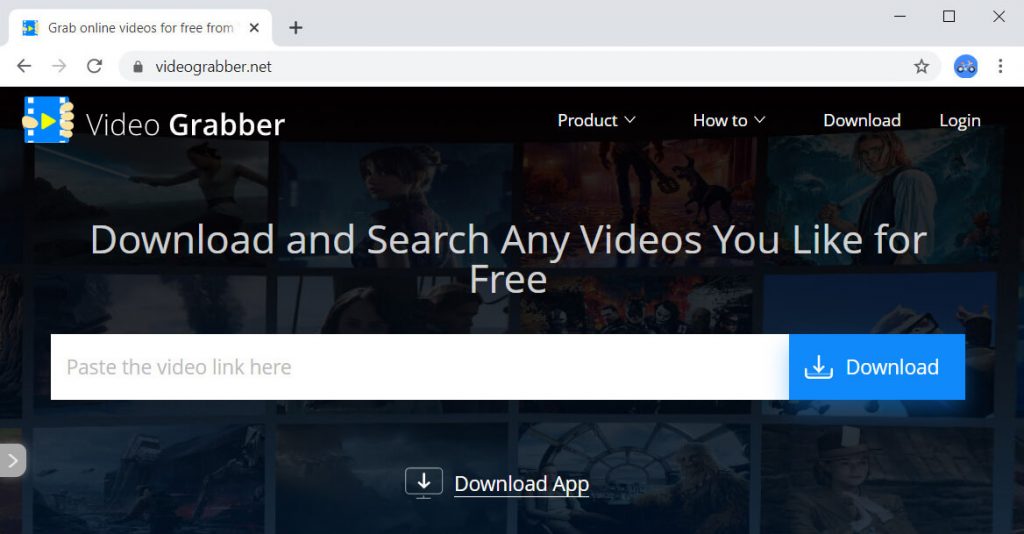 Free online YouTube Mp3 music converter, which allows you to convert YouTube to Mp3 without installing any software on your PC or mobile phone. It deserves your try.
Part 2. 3 Best Free YouTube Music Converter App
One of the great things about using an app to convert YouTube music is that you have access to some of the highest quality format options yet available, which you won't necessarily find on online sites. Not only that, but there is also no limit to the amount of great YouTube music you can convert.
Now, let me introduce you 3 top YouTube music Mp3 converter apps.
AnyUTube
If there could be an app that could convert YouTube videos to high-quality audio format files easy, safe, and fast, it would be the AnyUTube app.
AnyUTube flies to the top of my list as the best YouTube converter app. It allows you to extract audio from YouTube videos in various formats such as MP3 and MP4 with next to no effort. It is a free YouTube Music Converter for Android, Windows, and Mac.
You can try a free version of AnyUTube right here!
AnyUTube
All-in-one YouTube downloader & converter
for Windows 10/8/7
for Mac OS X 14+
for Android
For a step-by-step guide, please refer to this article: YouTube to MP3 320kbps High Quality (How-To Guide).
Pros:
● Able to download channels and playlists
● Safe, fast and legal
● Free of spyware, malware, and ads
● Compatible for Windows, Mac & Android
● Highest quality resolutions available for download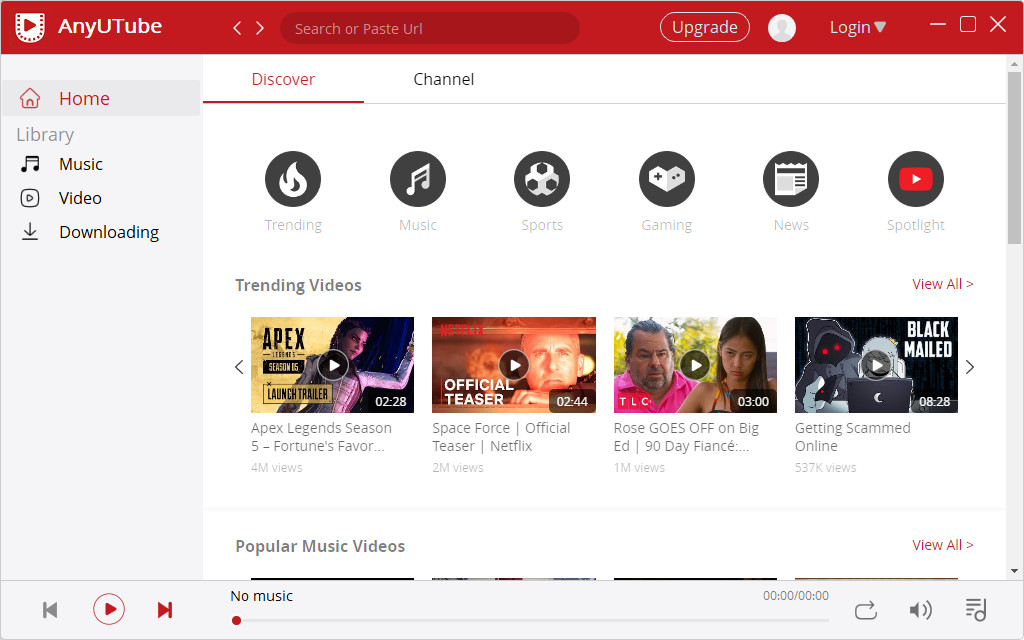 AVC (Any Video Converter)
AVC offers a great variety of different software tools for downloading, converting, and ripping videos and music from a broad list of hot online sites such as YouTube, SoundCloud, Facebook, VEVO, and more. Apart from that, it also has an option to burn videos to DVD as well as a video editing feature to personalize videos and all that.
Pros:
● Great format options
● Extra effects and filters
● Compatible for Windows, Mac, and Android
Cons:
● Extra bundles software
● Pricey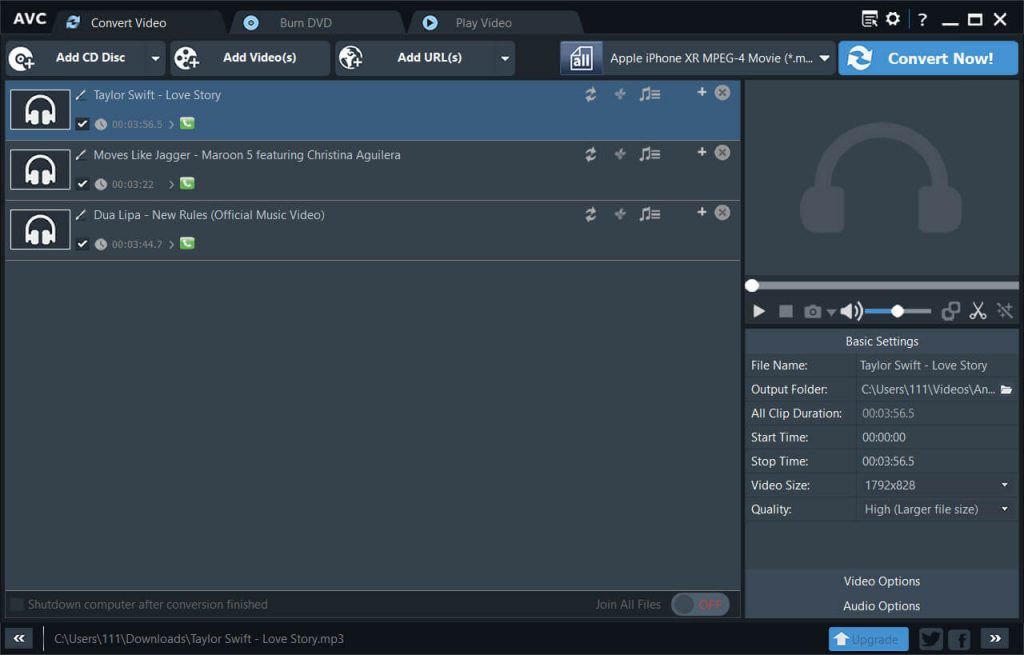 4K Video Downloader
4K Video Downloader is a powerful and stylish software that is primarily used for downloading videos from popular sites such as YouTube, Facebook, Vimeo, and Flickr.
To convert YouTube music, you simply need to select the "extract audio" option and choose either MP3, M4A, or OGG format. When the conversion is complete, save it to your preferred destination. Too easy!
Pros:
● Built-in player
● Can download audiobooks and playlists
● Save audios in the best quality available
Cons:
● Only compatible for Windows
● Contains adware/malware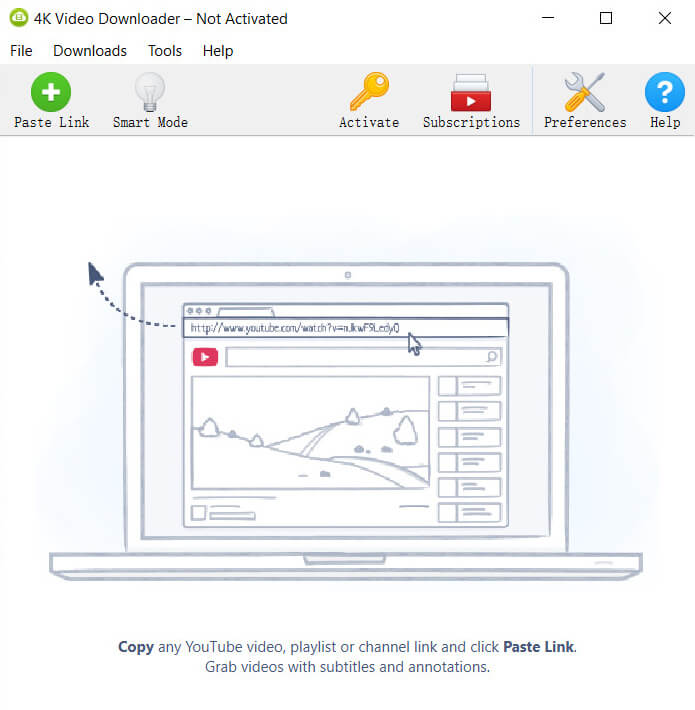 Try the YouTube music converter apps mentioned above. Find the one you like.
Conclusion
In this article, I covered 6 of the best YouTube music converter that you can use to achieve this. These will come in very handy and enable you to save and listen to all kinds of music converted from YouTube offline wherever you want, and where you want.
Converting your favorite YouTube music to audio formats that you can listen to offline anywhere at any time, creates a world of convenience.
You May Also Be Interested in These Topics