anyutube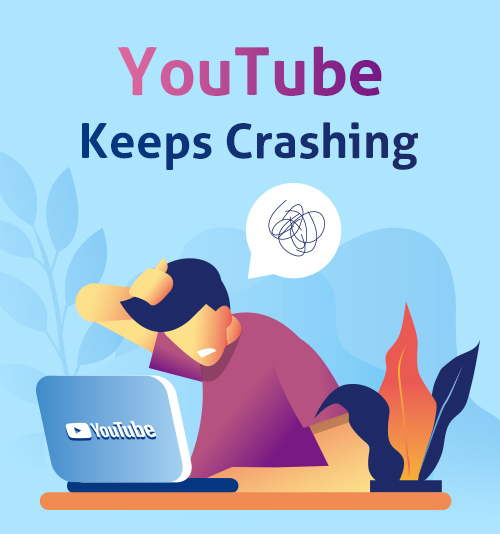 Watching videos on YouTube may have become a ritual for your life. You are quite happy when you get access to YouTube Premium.
Keeping YouTube channel updated may be a routine for you. You are very delighted when you receive compliment from others.
However, the freak YouTube keeps crashing may disturb all your plans suddenly and make you frustrated.
Don't worry. I have listed some practical methods to solve this problem. This guide is workable for both YouTube keeps crashing on Android and YouTube app keeps crashing on iOS. Let's get started.
Part 1. How to Fix YouTube Keeps Crashing Quickly
Method 1. Restart YouTube app. If not work, restart your phone.
Method 2. Clear cache in YouTube app.
Method 3. Update YouTube app. You can also uninstall YouTube first, then reinstall it. If your application is outdated, you should update it to the newest version then try to open the YouTube app again. If you are already in the latest version, try to reinstall the app.
Method 4. Reconnect Wi-Fi or reset the Router. You can connect the internet through Wi-Fi. If you have done in this way, try to reconnect the Wi-Fi. You can also choose to reset the Router.
Method 5. Clear your downloads. If you have a YouTube premium and have many downloaded videos, try to delete the downloads and it may work again.
Still not working? Let's take it as a YouTube's glitch and hope the developers will fix it soon. Pay attention to the latest update on YouTube Help.
Part 2. How to Avoid YouTube Keeps Crashing
It's really sad if your YouTube app keeps crashing.
You can't watch videos on your YouTube app and say goodbye to your downloaded YouTube videos.
Here comes a solution to watch YouTube videos when the YouTube keeps crashing, that is, downloading the YouTube videos as local files for offline viewing.
It's easy as long as you have a magic tool – AnyUTube.
AnyUTube can help you download YouTube videos quickly in just few steps. It supports downloading YouTube videos on Android, Mac, Windows. Try AnyUTube, and you can get unlimited 1080p video downloads. Save your time by downloading videos at a fast speed and batch download.
For the most guaranteed way to watch YouTube videos smoothly, try AnyUTube! Give it a shot.
AnyUTube
All-in-one YouTube downloader & converter
for Windows 10/8/7
for Mac OS X 14+
for Android
Let's see how to use it.
Method 1. Browse YouTube videos on AnyUTube directly.
Tap any video you like on the homepage or enter any category at the top of the screen.
Preview the video you want to download. Then hit the big red download button at the right bottom of the screen.
Choose a suitable format to download the video.
Method 2. Search or type URL to download videos.
Search or type URL in the search box at the top of the homepage.
You can preview the video first then download it. (You can skip ads in this way!) If you want to download many videos at the same time, just tap the small circle at each right top of the video, then hit the big red download button.
You can find your downloaded videos in the library.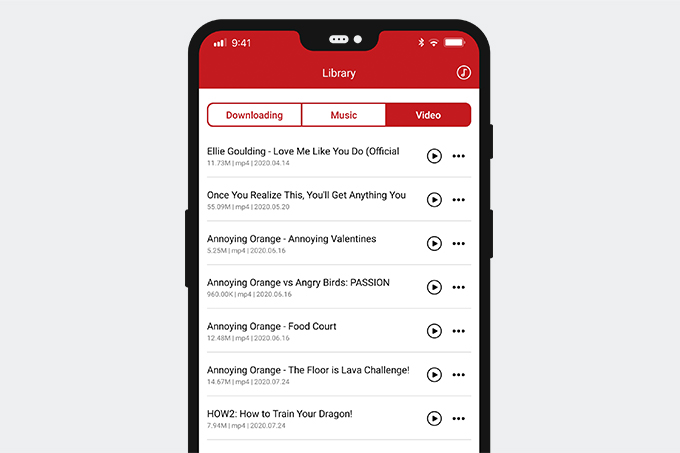 Or go to "files" in your phone and enter into "Internal storage." Find the file of AnyUTube and you can see your downloaded files.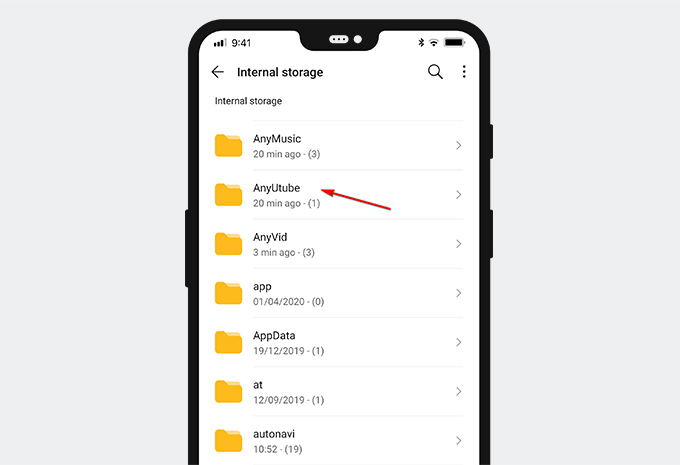 Wrapping Up
I hope you can fix the YouTube keeps crashing with the solutions I mention above.
If not, pay attention to the latest update on YouTube Help. Besides, downloading YouTube videos as local files for offline viewing to avoid the problem.
You May Also Be Interested in These Topics