anyutube
YouTube is undoubtedly the most popular video hosting platform. There are more than 1 billion videos uploaded, viewed, and commented upon every day.
However, some people complain of YouTube revising its guidelines without prior indication, while others feel upset about YouTube rolling out more frustrating guidelines.
If you are bothered with such an issue, then you are in the right place.
In this article, you will get 6 best YouTube alternatives to watch and upload videos. All these alternatives to YouTube have been tested and work well. Besides, you can also find the best YouTube downloader to download YouTube videos for free.
Keep reading and choose the best YouTube alternative for you.
Part 1. 6 Best Alternatives to YouTube
In this part, I will list 6 best YouTube alternatives. Each of these alternatives to YouTube has its distinct features. Keep reading and find out the one best for you.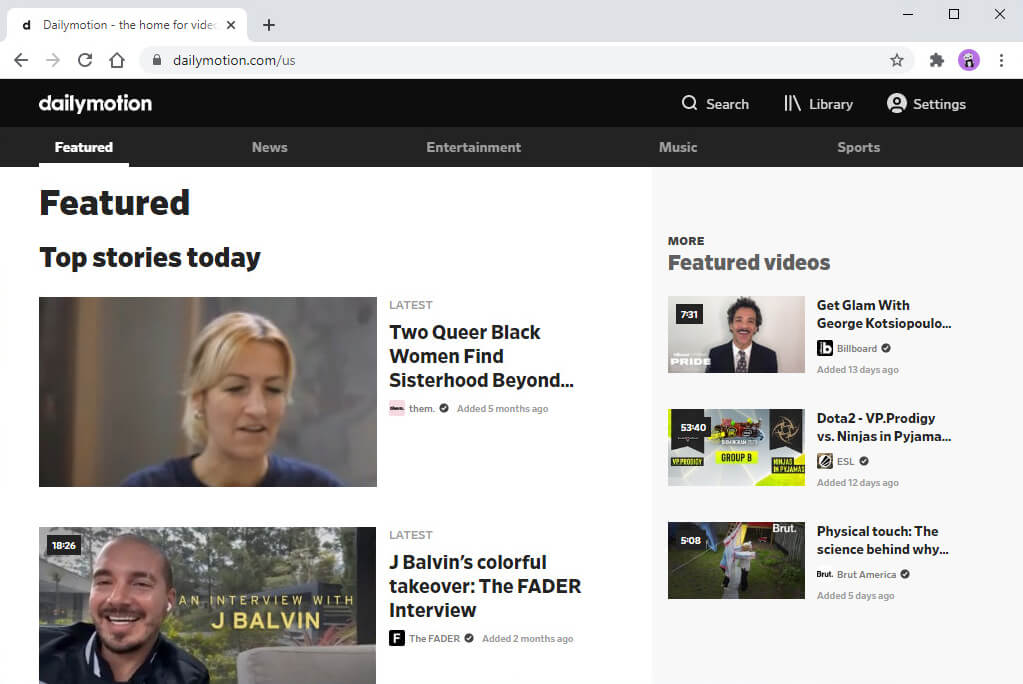 Dailymotion is the best alternative to YouTube. Although it is known as YouTube's poorer and darker brother, Dailymotion is still a formidable website. What distinguish Dailymotion from YouTube is that Dailymotion provides videos with high quality while YouTube tends to compress video quality. Besides, Dailymotion is far more competing for uploading videos.
Dailymotion allows you to upload 1-hour content with a resolution up to 4K. Also, you can upload videos on both desktop and app. what's important is, uploading videos to Dailymotion is less risky since it is more tolerant. The copyright policies are not so strict as YouTube is. No wonder Dailymotion is the best YouTube alternative for creators!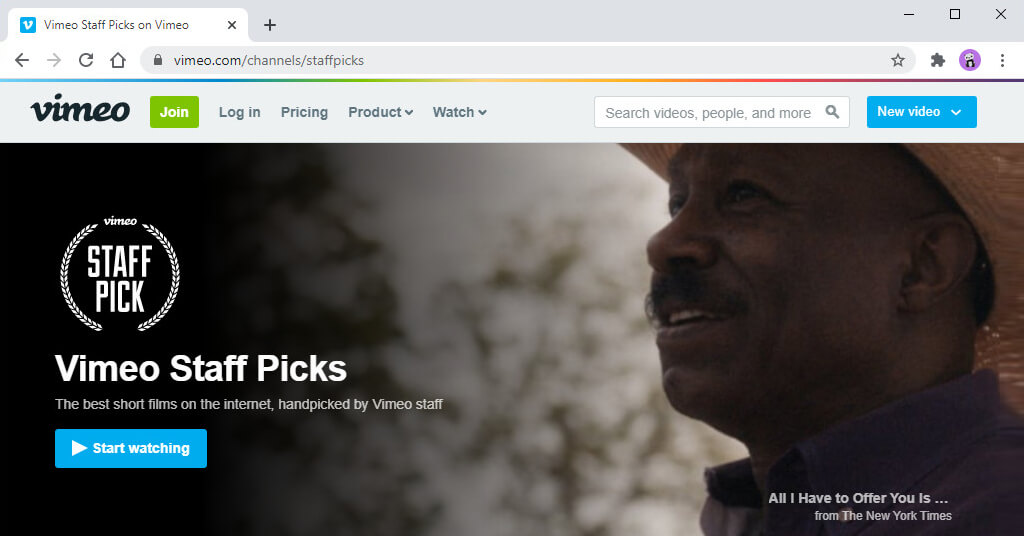 Vimeo is one of the excellent YouTube alternatives. It has a simple and clean interface, and all the programs are well organized. Vimeo tends to provide videos with artist value. Although it has limited clients comparing to YouTube, Vimeo attracts premium viewers who are attentive to slower but meaningful content. It is an ideal perk for artists, creative content creators and filmmakers.
Besides, if you want to find an alternative to YouTube without ads, Vimeo is your top choice. Vimeo is an ad-free platform to allow you to watch videos without distraction.
The only downside of Vimeo is that free membership allows you to upload videos with a maximum limit of 500MB per week.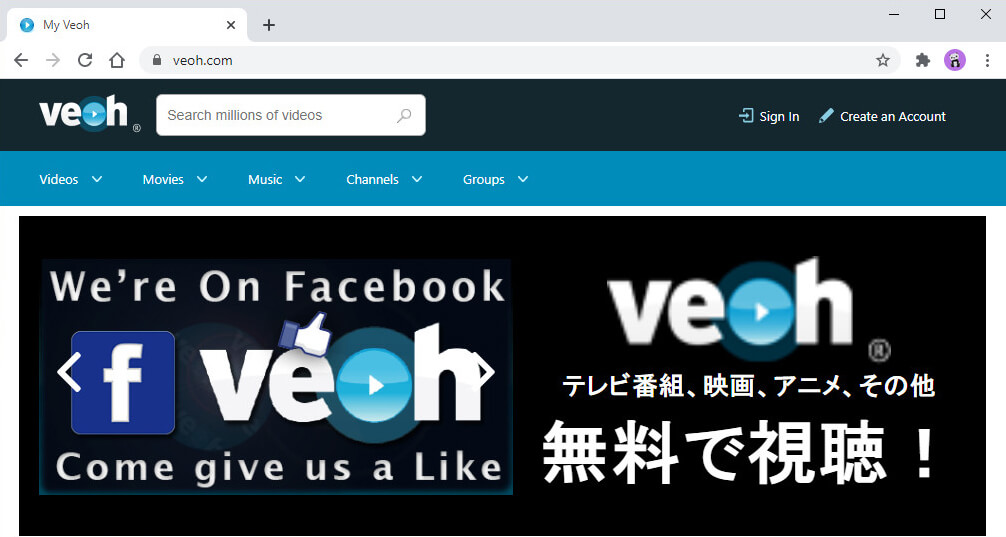 Veoh is also a good YouTube video alternative. It includes lots of genres under Videos, Movies, Music, Channels and Groups categories. You can easily find the videos you want to watch. Besides, there is no embedded ads when you watch the video here. The viewing experience is awesome. Furthermore, Veoh makes it easier for you to communicate with other users, join groups and chat with friends.
What makes Veoh outstand in a crowd is that Veoh allows users to upload and post videos with unlimited length. That is why you can easily find various full-length movies in Veoh.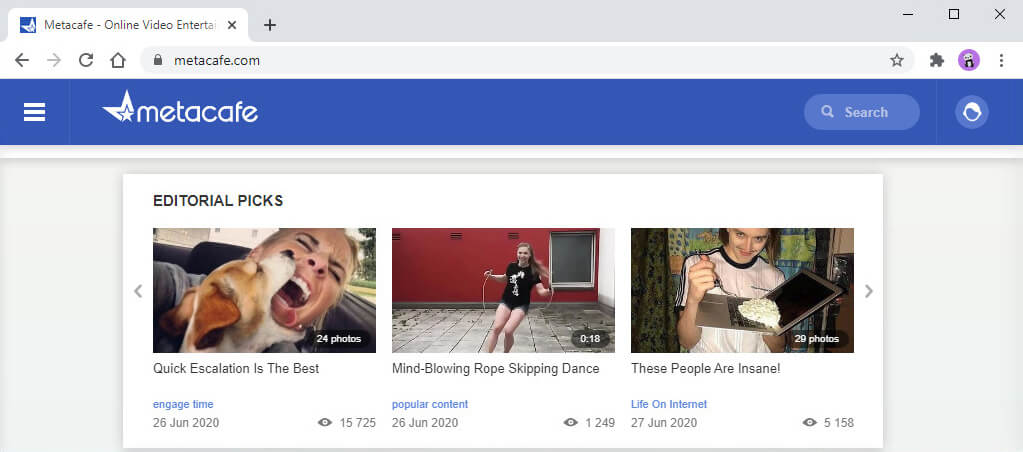 Another YouTube alternative website is Metacafe. Metacafe strives for no duplicate videos on its platform, and it is proud of the exclusive and original content it provides. You can easily find funny videos, product reviews, and quick how-tos in Metacafe. Most videos provided in Metacafe is short and lighthearted. If you want to spend time in short humorous clips, Metacafe is your best choice.
Also, Metacafe allows you to upload videos up to 8 minutes on its platform as well.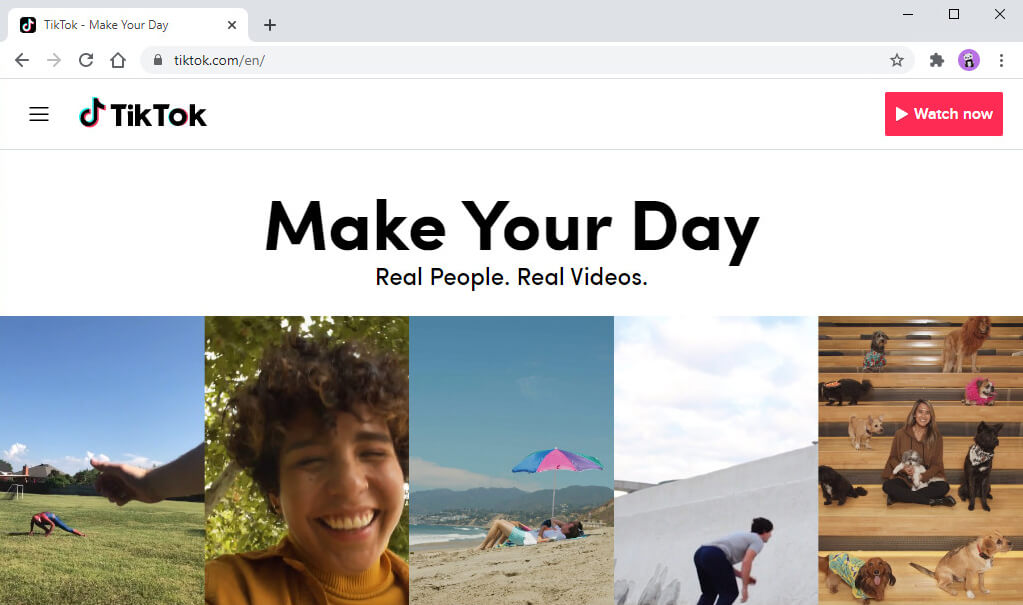 TikTok is a very hot YouTube alternative app. It claims to be the destination for mobile videos. On TikTok, you can find lots of exciting, spontaneous, and genuine short-form videos. Although it is a YouTube alternative in Chinese, TikTok is very popular in the USA, Germany, UK, etc.
The raw video style and low-cost production contribute to TikTok success. You will be inspired here and can't stop showing your incredible skills and everyday life. Nowadays, many celebrities join in TikTok to promote their work and connect with fans. The integrated editor tools allow you to edit your owner videos easily.
If you are wondering what a better alternative for YouTube is, 9Gag is your go-to place. There are lots of videos on the 9Gay homepage, and you can scroll down to watch endless videos. 9Gag hosts a vast collection of funny videos, movie trailers, and engaging content.
However, you are only allowed to upload videos with the 9Gay app.
Part 2. Download YouTube Videos for Free
Although there are lots of YouTube alternatives, YouTube still achieves a dominant position in the video streaming market. And there are various high-quality YouTube videos that deserve us to watch again and again. To download those precious YouTube videos, I recommend AnyUTube downloader.
AnyUTube is a versatile downloader. You can download the highest available HD videos from with AnyUTube. Besides, AnyUTube empowers you to convert videos to mp3 with one click. In this way, you can easily download YouTube music videos and listen to music whenever you go. Also, AnyUTube is clean, safe and fast. You can install it without any concerns.
Now let's install AnyUTube and download YouTube videos for free.
AnyUTube
All-in-one YouTube downloader & converter
Copy the video URL from YouTube and paste it into AnyUTube search bar. Now you can start searching for the video.
Click the MP3 or MP4 button to download the video. Or you can click the More button to choose the desired format.
Now the video has been downloaded, enjoy yourself.
Conclusion
Above I have listed the 6 best YouTube alternatives. All of them are tested and work well. You can have a try. If you want to download YouTube videos or videos from any website, AnyUTube is your first choice.
AnyUTube supports to download videos from more than 1000+ sites. Besides, you can easily convert videos to mp3. Plus, AnyUTube works well on Windows, Mac and Android.
Let's install it and download YouTube videos right now!
AnyUTube
All-in-one YouTube downloader & converter
You May Also Be Interested in These Topics