anyvid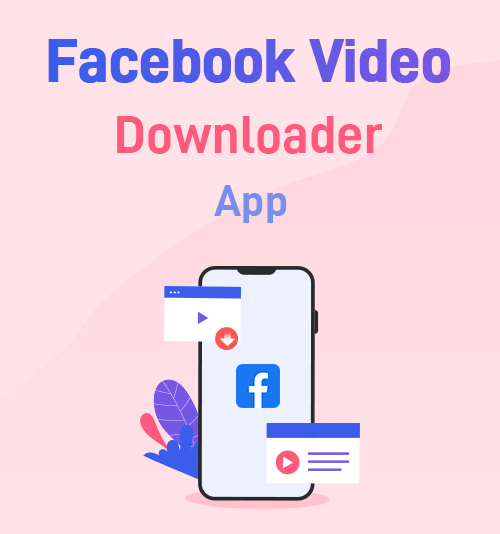 If you prefer to use Facebook app on your mobile, you may discover interesting videos that deserve a copy.
However, with limited phone storage space, how to find a proper Facebook video downloader app?
After all, it takes time to download a bundle of apps and find out a suitable one.
Luckily, we have tested many apps to download a Facebook video and find out the best Facebook video downloader app and 3 excellent Fb video downloaders.
Let's now take a glance at them.
Part 1. Advanced Facebook Video Downloader App
Have you come across what the best Facebook video downloader app should be?
Firstly, it should be reliable and easy to use. Also, it helps you download Facebook videos in different formats and qualities. Of course, the download speed matters as well.
Then, who wins in this competitive market?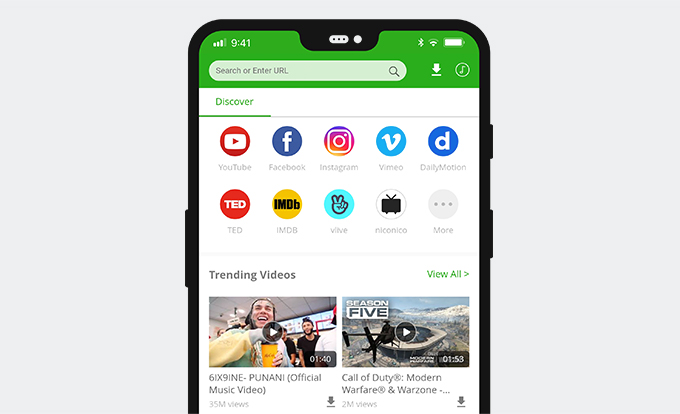 AnyVid is a lightweight but powerful Facebook video downloader app for Android. It features a multi-threads acceleration engine to speed up the download process. Plus, you can resort to it to convert videos to various formats and qualities. Additionally, the app is clean and safe. Neither intrusive ads nor malicious software bothers you.
Are you eager to know how to use AnyVid right now?
Install it and follow the steps below.
AnyVid
Easy but powerful video downloader & converter
Windows
Mac OS X 10.9+
Android
Step 1. Copy Fb video URL. Launch into your Facebook app and find out the video you want to download. Click share and tab Copy Link icon.
Head to AnyVid and paste the URL into the top search section to detect the video. Once the video is detected, you can choose the output and start the downloading process.
Within a fraction of seconds, the download finishes.
Additionally, AnyVid supports video download from mainstream video platforms such as YouTube, Twitter, TikTok, etc.
Have a try right now!
Part 2. 3 Other Apps to Download Facebook Video
Suppose you are wondering other Fb video downloader apps out of interest. Below we have listed 3 advanced apps to download a Facebook video.
InsTube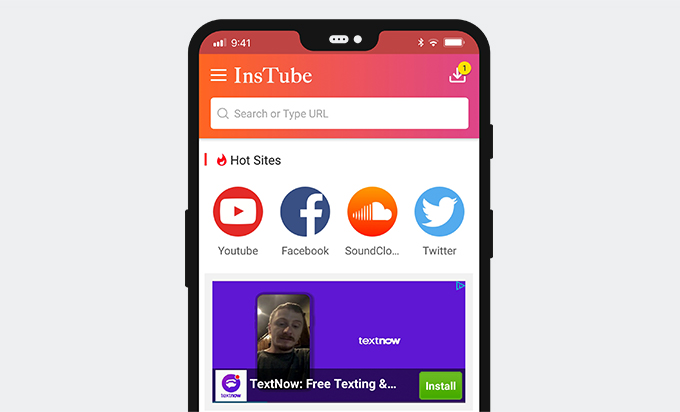 InsTube is a reliable app to download Facebook videos. It allows you to download Facebook videos with a few clicks. However, only one video quality and image can be reached.
A prominent spot of InsTube is that it features a private mode. That creates a secure space inside the app. Once a four-digit Pass-Pin is set, you can browse and store videos in the safely phase. Additionally, InsTube serves as a media player for native and downloaded content as well.
The drawbacks of InsTube is that annoying ads haunts everywhere. Whenever you launch the app or move to another action, the bothering ads display at least twice. Also, the download link generation takes a while.
Videoder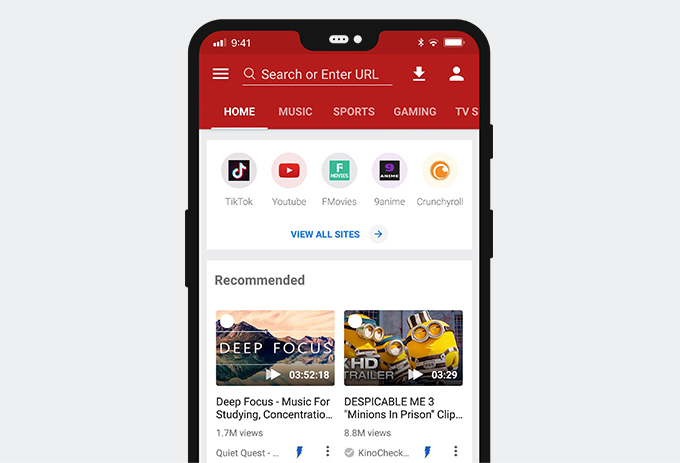 Videoder is also a smart Fb video downloader app. It offers 3 methods to download videos from the Facebook app. You can copy and paste the URL or log in to your Facebook account on Videoder to save the video. Additionally, to download Fb videos directly from the Facebook app is available. That makes the video download much straightforward.
Besides, you can set the number of network threads for fasting downloading. That distinguishes Videoder out from other peers.
However, there are only limited video formats and qualities for choice. Also, intrusive ads show up while Videoder generating download links.
Vidmate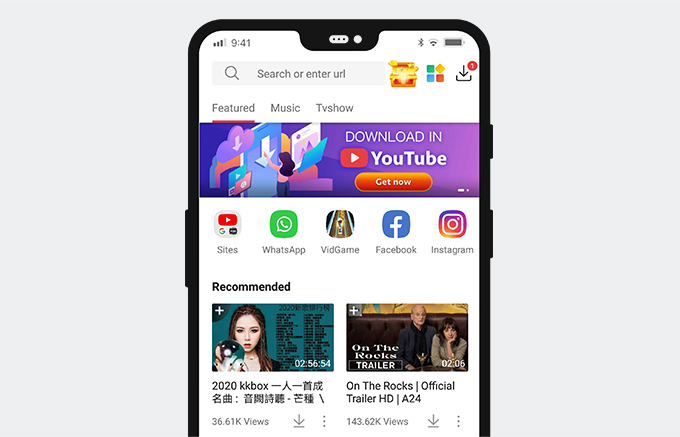 Vidmate is also known for downloading videos from the Facebook app. It supports video downloads from roughly 30 video sites, and more will be added soon. Besides, you can resort to Vidmate to download Facebook videos in various formats and qualities.
Vidmate also features a privacy mode. However, it is a bit different from InsTube's. A Calculator Lock needs to be installed before it works.
Intrusive advertisements sprinkle everywhere. Otherwise, it is a good Fb video downloader app.
Conclusion
Have you found the proper Facebook video downloader app?
AnyVid is the best application to save video from the Facebook app while there are still 3 powerful apps for you back up.
If you want to download videos from other video sites such as YouTube, Twitter, TikTok, etc., then AnyVid deserves a try!
Please try out and let us know what your favorite is!