Summary of this article: Do you know the latest wedding card design trend in 2015 from Mindy Weiss, the famous wedding style planner? And do you like to get inspired for your wedding with these fabulous trends with little wedding budget? Then read more, this article will tell you how.
Do you know what average U.S. wedding costs? It's nearly $30,000, not including the honeymoon or engagement ring (more on that later). Many couples plan and save for years leading up to the big day, but even with a carefully prepared budget, most go overboard as they work to achieve the perfect wedding!
Recently, Mindy Weiss, who known for creating the most memorable and magical parties for some of the biggest names in Hollywood is teaming up with leading wedding stationer, Wedding Paper Divas. She creates some exquisite new bridal stationery collection that leading the hottest wedding card design trends in 2015.
We all have to admit that it's thrilled for us to have Mindy on our side to help bring our love stories to life; she is indeed a good go-to wedding trends expert. The new bridal stationery collection designed by her is striking and appeals to a broad range of styles, but it seems not yet affordable for some couples.
Among the bridal stationery category, wedding invitation cards are the beginning. Do you know how much is the new wedding invitation cards designed by Mindy in Wedding Paper Divas? It costs at least $ 44.9 for every 10 cards. Now you can imagine how much do the total wedding invitation cards cost in the whole wedding, let alone the remainder of the stationery suite added.
To help keep stationery costs in check, AmoyShare Photo Collage Maker comes out to help the couples have another choice that saves budget most. You can send via e-mail or just print your own wedding invitation cards as well as other programs and seating cards from home now. Of course, the style of your whole wedding is not sacrificed. Compared with the wedding card design from Wedding Paper Divas, the digital and printable one created with AmoyShare Photo Collage Maker is definitely no slouch!
To see is to believe. Below is the comparison of 5 new wedding invitation designs between Wedding Paper Divas and AmoyShare. What they have in common is that both of them display the 2015 wedding trends from Mindy Weiss, from brilliant color blocking to delicate lace details.
If you want to own the free wedding card templates below, just click to download, you will get to enjoy their free compressed project package.
NO.1
Simple Allure – Color blocking is modernized and this time it's all about full-bodied, jewel-toned colors.

Wedding Paper Divas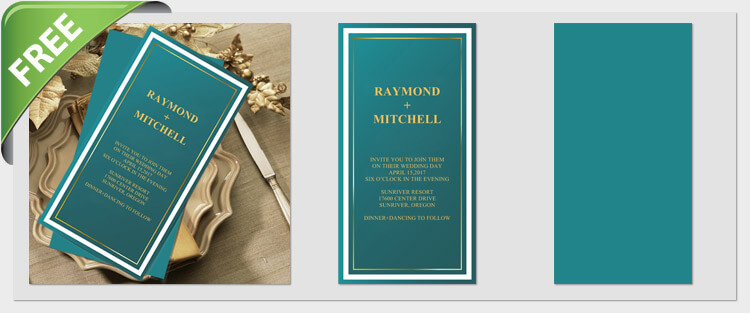 AmoyShare Free Templete -
NO.2
Modern Splendor – Inspired by watercolors, there is magic in the carefree flow of darks and lights, creating a vibrant yet peaceful ambiance.

Wedding Paper Divas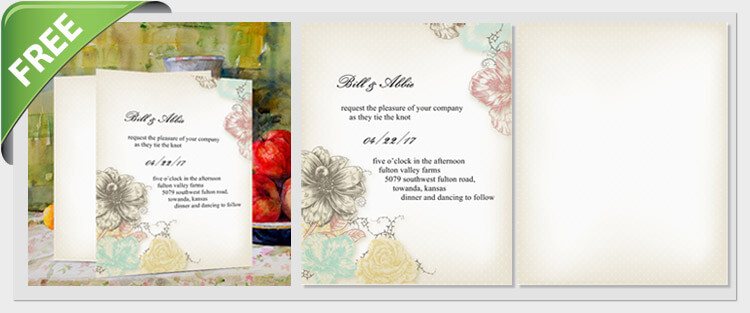 AmoyShare Free Templete -
NO.3
Floral Trellis – Emulating Chinoiserie's whimsical style and Asian influences, the design adds a worldly and dignified statement.

Wedding Paper Divas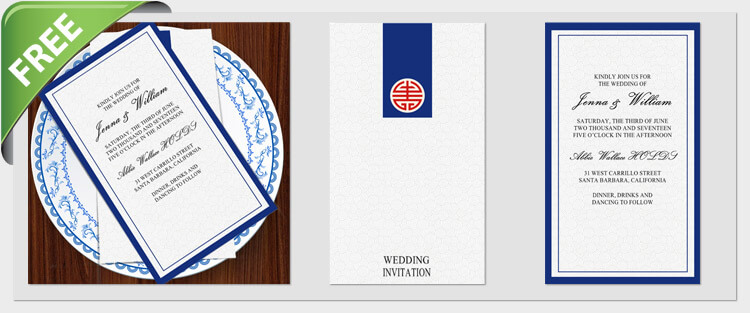 AmoyShare Free Templete -
AmoyShare Free Templete -
NO.4
Lasting Lace – This design pays homage to the classic fairytale love story and all things romantic – and what says romance more than lace?

Wedding Paper Divas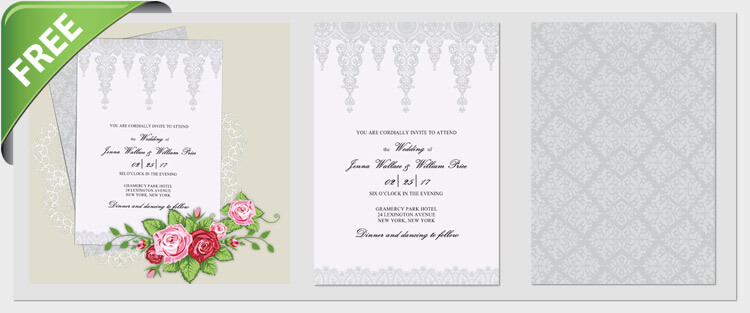 AmoyShare Free Templete -
NO.5
Natural Lattice – "Let Love Live," says Mindy, who believes elements of nature and green living walls will be the focus of many wedding celebrations this season.

Wedding Paper Divas
AmoyShare Free Templete -
AmoyShare Free Templete -
The wedding card design sets the mood for the whole event, but not only the expensive stationery can lead to the good effect. Are you still pouring hours into planning a memorable and magical but cost-effective wedding? Then choose AmoyShare Photo Collage Maker, it helps to solve this problem easily. What to pay out for you is only $29.95, and you can get this miracle card maker for lifetime (including many free wedding invitation card templates, for viewing more free wedding cards, you can visit https://www.amoyshare.com/wedding-cards/).
With AmoyShare Photo Collage Maker, you don't have to be tangled between online and print invitations for it supports both print and share via e-mail. You can just offer electronic invitations to the vast majority of folks on your guest list who are tech-savvy, and then save a handful of these paper invitations for the few who aren't. But one thing I have to mention, the electronic invitations have clear advantages over paper. They are more cheap, environmentally friendly and of course can be designed more elegant than paper. If you have different opinion, you can just choose to best print, it all depends on you.
Besides, not only wedding cards that AmoyShare Photo Collage Maker can help you create, but also other wide range of cards. As more as you can think out, the sky is the limited! Just have a try!
Below is Photo Collage Maker free trial download button:
Download Trial
Green Software with NO Plug-ins.

Download Trial
Green Software with NO Plug-ins.

Wish you an elegant and unforgettable lifetime wedding!