Summary of this article: Still searching for good wedding anniversary gift ideas? Here walk you through to solve your puzzle easily. What you need is only a powerful collage editor. With it, you can design your own desired gift creatively, no matter for 1st wedding anniversary, 10th wedding anniversary…or even 60th wedding anniversary.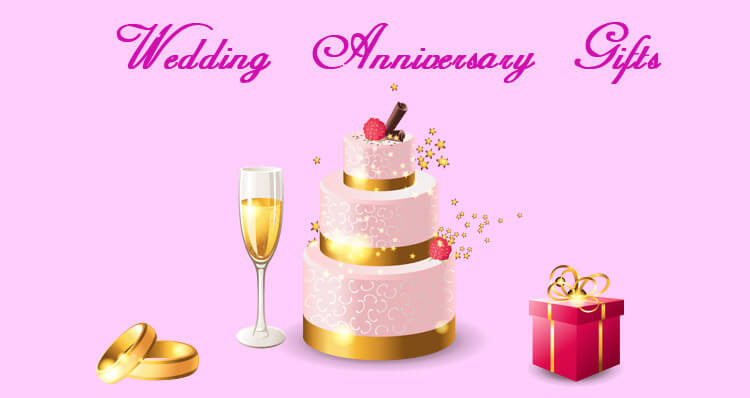 Marriage is like this: Love for a lifetime, argument for a lifetime, endurance for a lifetime ... for each of us, it's not an unfamiliar term. From getting know about each other to falling into love, and finally enter into the holy hall, it's really magical and fantastic for the two to stay together at last.
Love is wonderful; however, it needs to dedicate for both two sides in the daily marriage life, for example, a sweet kiss, a warm hug or even a small gift can be caring for each other. There is various love legend in TV Drama, but for us, the moving moments in daily marriage life are more real, precious for us to treasure.
Love needs careful maintenance, especially, the wedding anniversary gifts can't be ignored. It is certainly a time to be cherished for you and your spouse celebrate, for example, 10th wedding anniversary, the Tin wedding anniversary. It's true that any wedding anniversary gifts that are for a couple whose marriage has lasted for many years. Especially in current situation in America, where fifty percent of couples divorce, your wedding anniversary gifts should show your admiration for making the relationship and love last and last.
Then how can you achieve that? To this point, we should first know that the wedding anniversary gifts sometimes vary from the different length of the marriage. You will likely purchase something more meaningful, more personal, and more expensive than before in daily life, but not that well.
Don't forget, a sweet wedding anniversary card calling the best memory can be all-round!
Today, I will show you how to make this sweet wedding anniversary card with touching wordings, which can help represent your best regard well.
1. Decide the tone of your wedding anniversary cards. A wedding anniversary card can be romantic, nostalgic or humorous, just choose one you prefer.
2 Use touching wedding anniversary quotes or poems depends on the length of marriage. There're different titles for wedding anniversary: 1st wedding anniversary is called Paper Wedding; 10th wedding anniversary is Tin Wedding; 20th wedding anniversary is china Wedding; 30th wedding anniversary is Pearl Wedding; 40th wedding anniversary is Rudy Wedding; 50th wedding anniversary is Golden Wedding; and 60th wedding anniversary is Diamond Wedding, etc. Just put on Your "Google Goggles", which allows you to search almost any kind of anniversary wishes.
3 Gather the photos you need. You may want to include a photo of your two both then (at the time of wedding) and now, so search and collect on your computer.
4 Make your wedding anniversary cards with the help of a powerful collage editor, the Photo Collage Maker. Below is an example made with it. If you are intersted, you can just replace the photos and texts inside this card, of course, you can customize your own special one.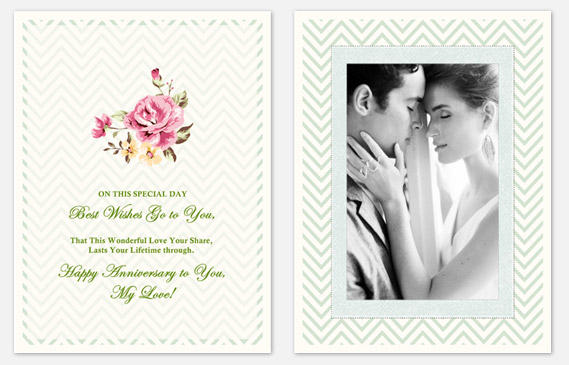 best-wedding-anniversary-gifts.zip
Download
Wanna customize your own one? Download and unzip, then open the project by Photo Collage Maker.
Have a try, just create your own touching wedding anniversary cards now, symbolizing your deep love for each other! Think of what an immense and beautiful feeling that must be!
Below is Photo Collage Maker free trial download button:
Download Trial
Green Software with NO Plug-ins.

Download Trial
Green Software with NO Plug-ins.